Christmas is here and so is the winter chill that can freeze our bones. To be honest, I am not a very big fan of winters, but I love the festive season and the gifts, foods and drinks it brings along with it, especially the hot drinks. The hot and spicy Christmas drinks (don't forget to make them alcoholic) help keep the season warm and bright.
There is a wide variety of hot drinks that you can enjoy during the holiday season – some are boozy, while some are spiced fruity beverages. Whatever your preference, I have brought a list of about 25 best spicy alcoholic Christmas drinks to warm your cockles. So let's start, shall we?
1. Mulled Wine
A traditional beverage enjoyed in Europe during Christmas, mulled wine is served warm to make holiday gatherings more festive and welcoming. Here is the recipe.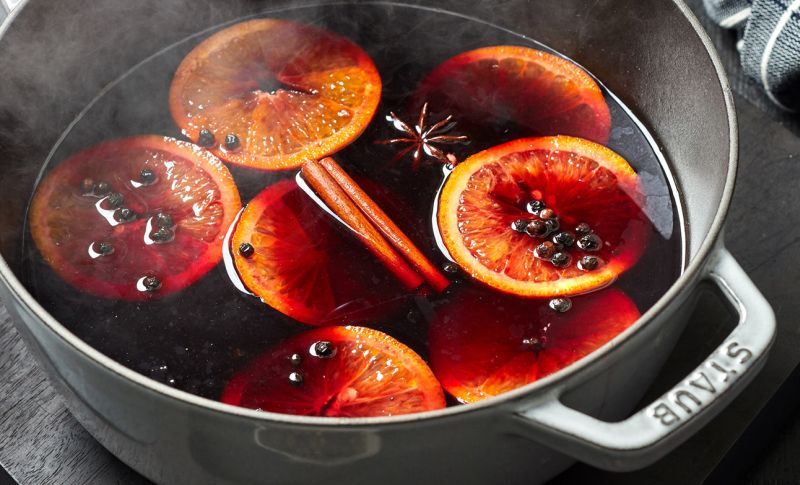 2. Classic Eggnog
Admittedly, it's not everyone's favorite, but this rich, creamy, egg-y beverage is one of the traditional alcoholic Christmas drinks. Get the recipe for this boozy thirst-quencher.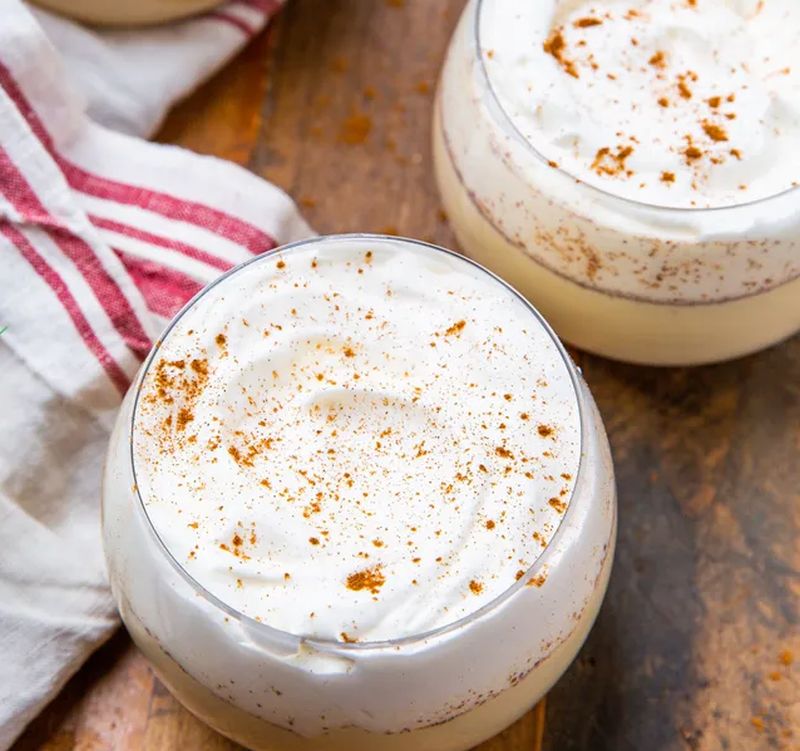 3. Hot Buttered Rum
Hot buttered rum is one of those cocktails that you need to warm up on chilly days. Get the recipe for this spiced, buttery and creamy drink here.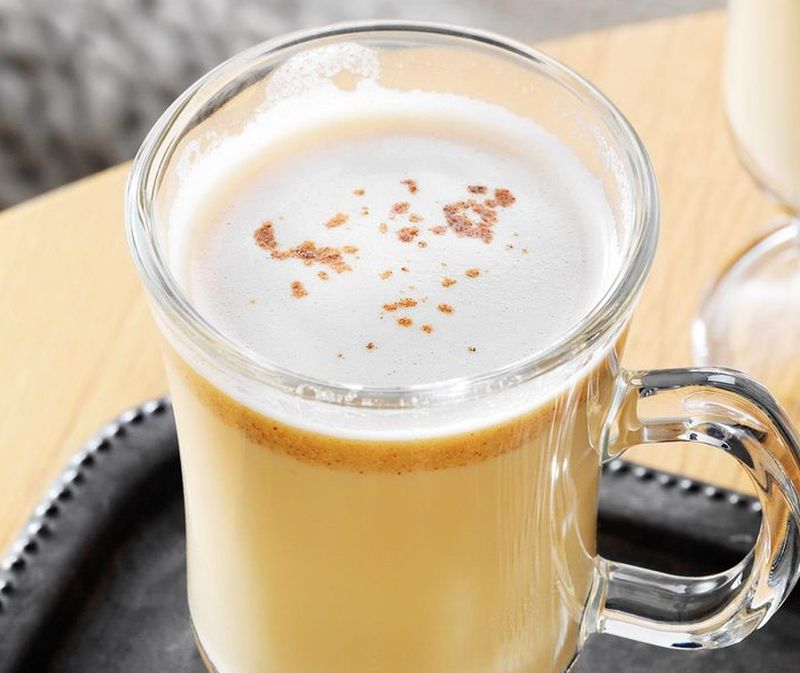 4. Mulled Cider
Chilly days during the holiday season demand for hot and cozy drinks. With easy recipe, this sweet and tangy beverage will keep you warm and toasty.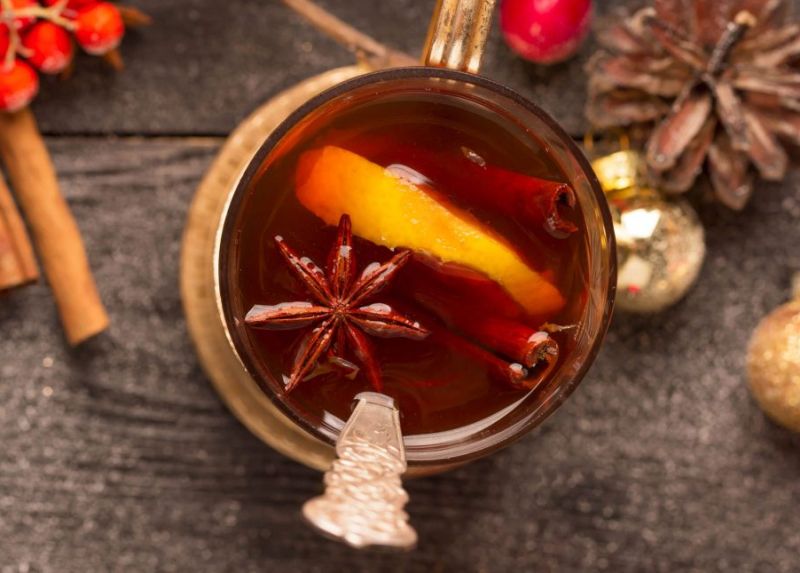 5. Christmas Punch
Christmas Punch is holiday beverage that is brimmed with fruity-goodness of cranberries, oranges and pomegranates and some spices. Make it non-alcoholic or add rum or vodka as per your preference. Here is the recipe.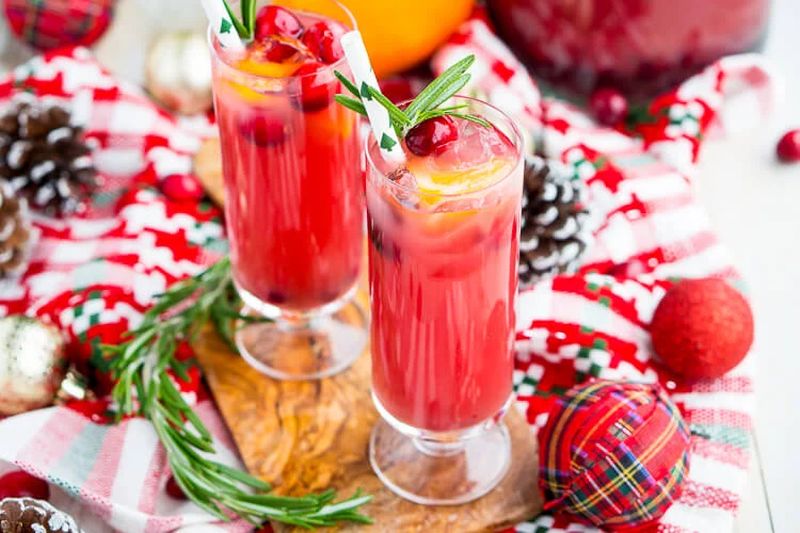 6. Grapefruit Cardamom Gin Fizz
This grapefruit cardamom Gin fizz is so festive that it will become the hit of your season, besides it will give you a warm and woodsy feel. Here is the recipe.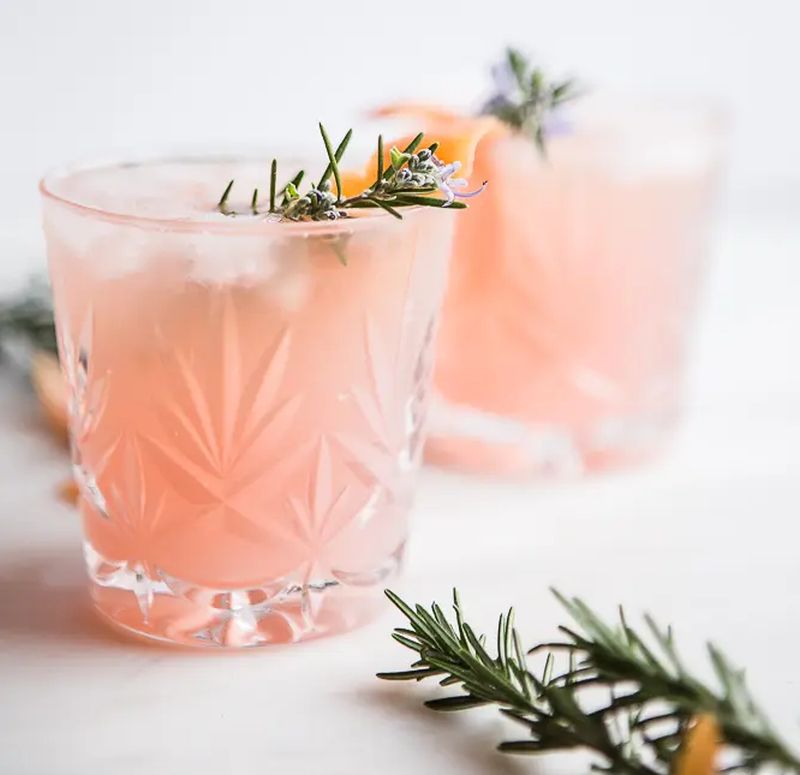 7. Spiced Rum
Spiced rum has cinnamon, ginger and allspice added to regular rum, making it dreamily spiced with strong hints of caramel-like sweetness. Follow the recipe.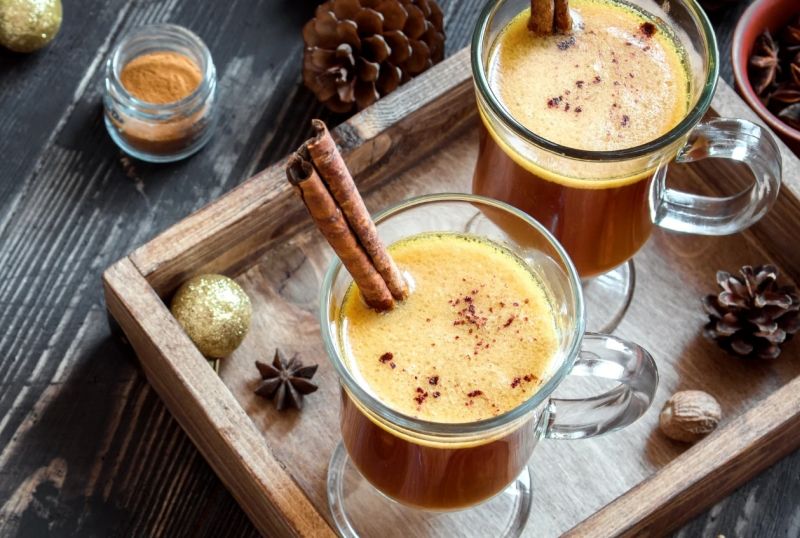 8. Rum Hot Toddy
Keep things warm and festive with this hot toddy this winter. Easy to make, this drink will keep you cozy and comfortable. Here is the recipe.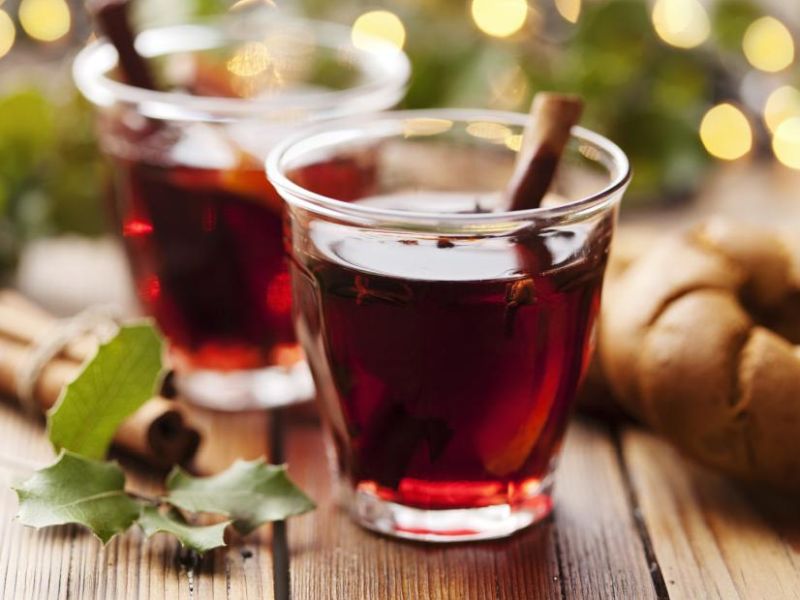 9. Boozy Hot Chocolate
Hot chocolate is everyone's favorite drink to ward off the cold of the season. Make it a little boozy to warm yourself up from inside out. Here is the recipe for this deliciously spiked treat.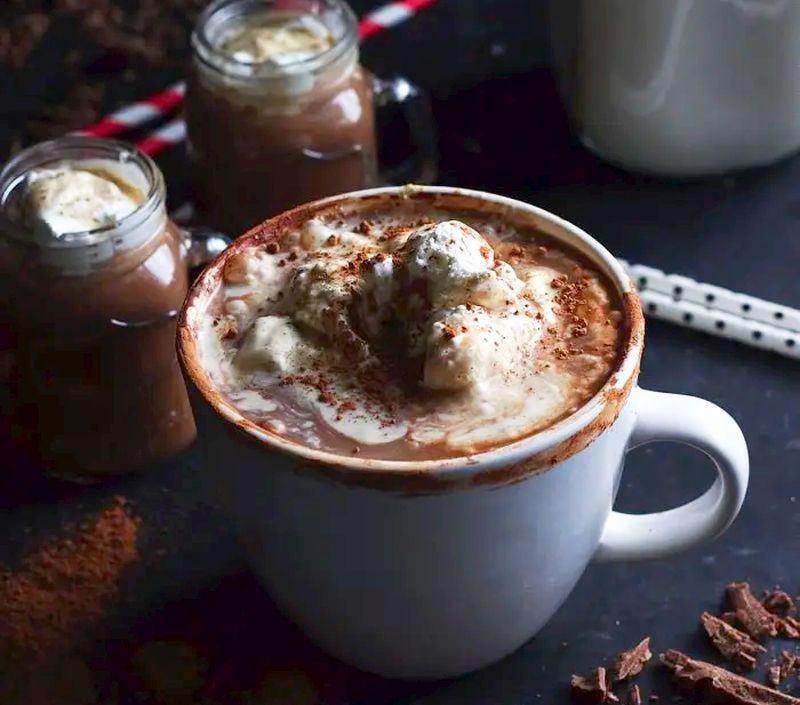 10. German Mulled White Wine
A twist on the traditional German Glühwein, this Mulled White Wine recipe is light and refreshing and packed with holiday spices and warmth. Follow the recipe.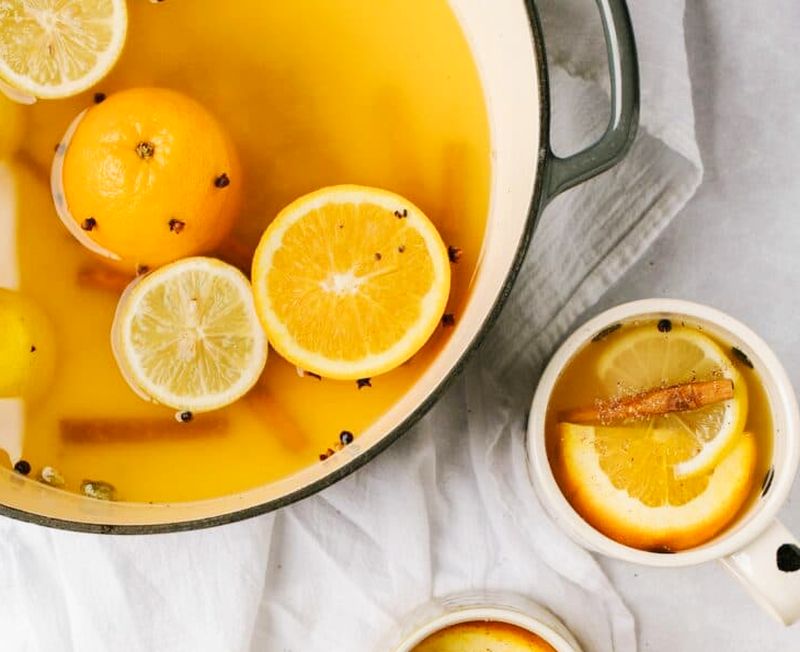 11. Irish Whiskey Punch
This recipe for Irish whiskey punch combines alcohol, tea, clementine juice, citrus juice and nutmeg. Follow this spicy recipe to keep yourself warm this holiday season.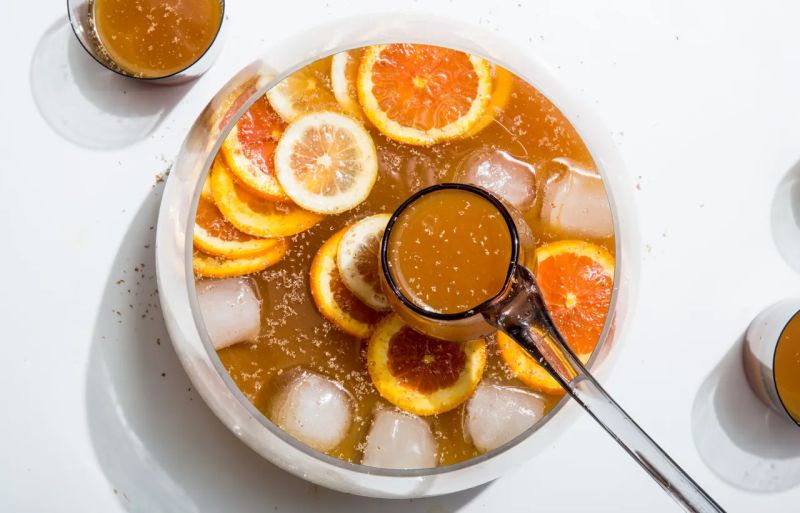 12. Warm Tea and Cider Punch
This tea and cider punch will warm the cockles of your heart this winter. Follow the recipe for this warm and tasty beverage.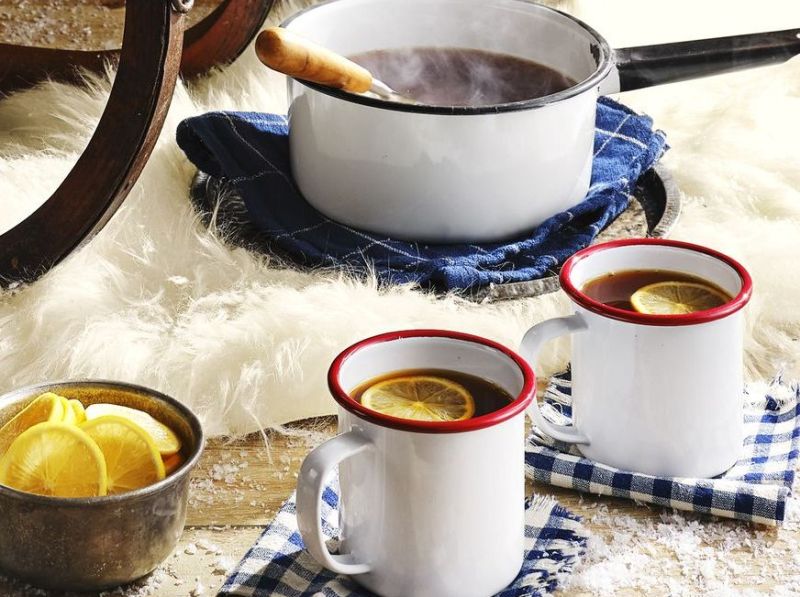 13. Apple Cinnamon Hot Toddy
Both spiced and spiked, this apple cinnamon hot toddy is an easy-to-make, delicious and warming beverage to keep you company on cold days. Here is the recipe.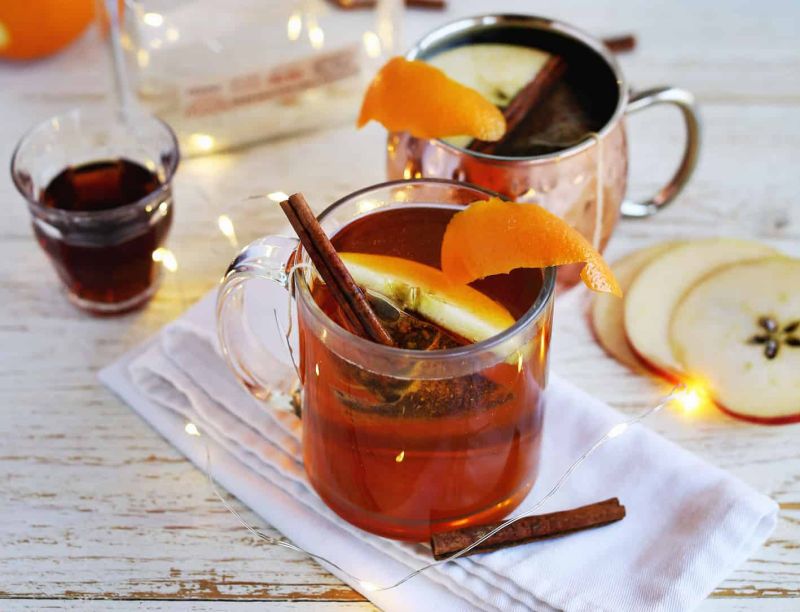 14. Hot Buttered Bourbon
This cozy, buttered hot bourbon is the drink you will be craving every winter to keep you warm and toasty. Get the recipe here and decide for yourself.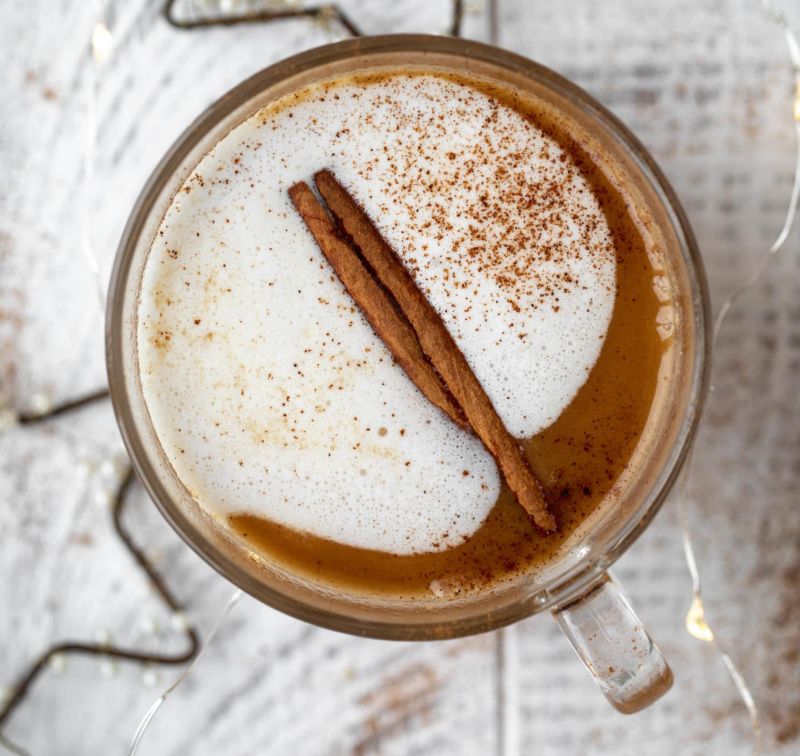 15. Spiked Chai Eggnog
Two of the most preferred drinks packed into one, this chai eggnog recipe will give you a boozy, balmy beverage with spicy twist. Here is the recipe.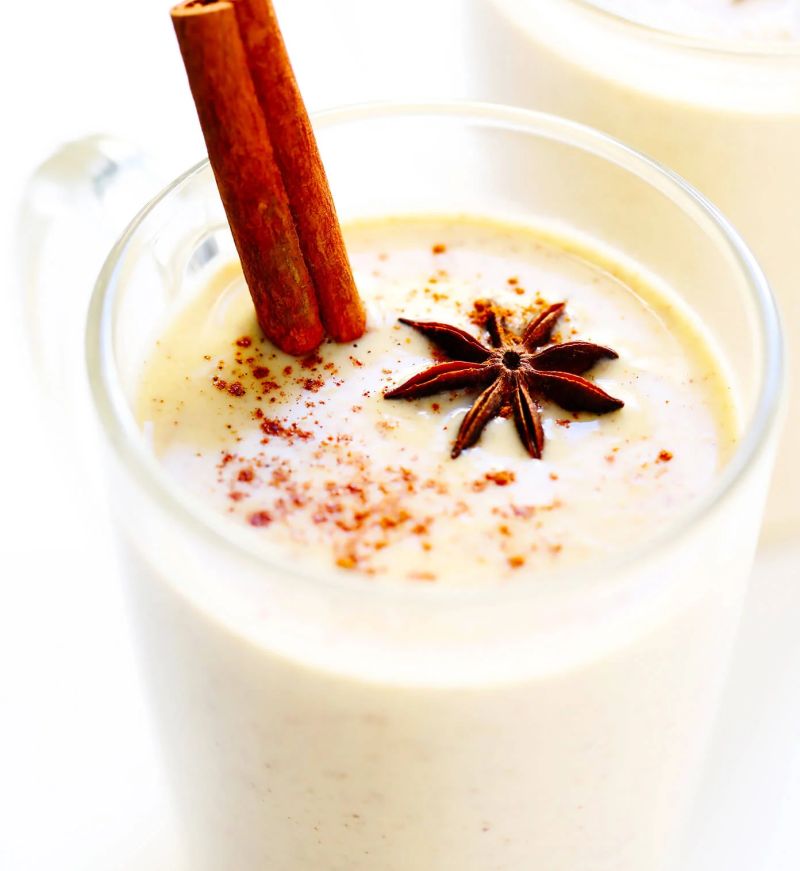 16. Rum and Peppermint White Hot Chocolate
With a boozy twist on the classic drink, this rum and peppermint white hot chocolate offers a slightly sweet, indulgent creamy flavor. Here is the recipe.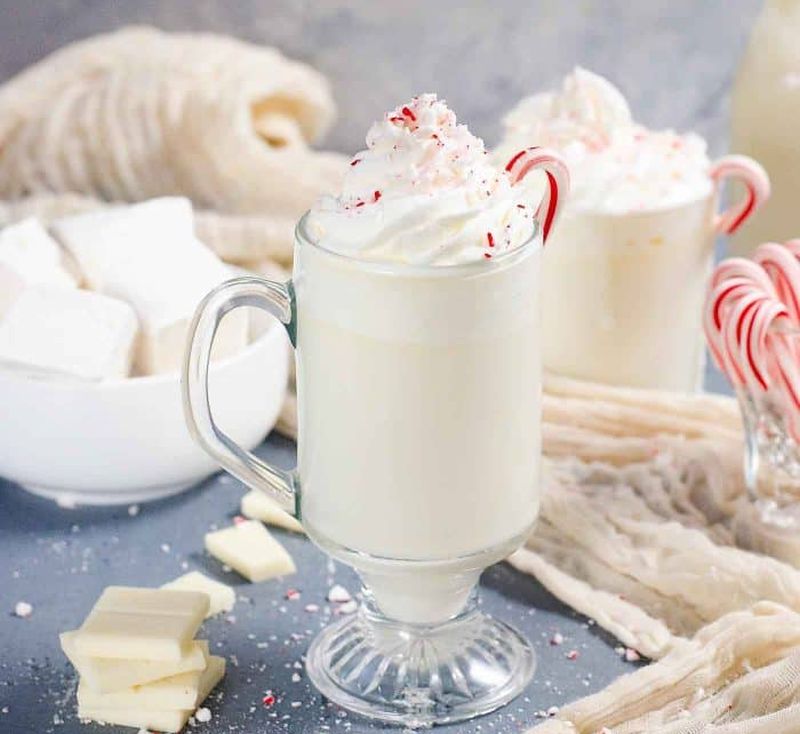 17. Spiked Red Velvet Hot Chocolate
This particular Christmas drink has all the things that make the holiday season great – red wine, hot chocolate, red velvet cake and whipped cream cheese. Try this recipe for yourself.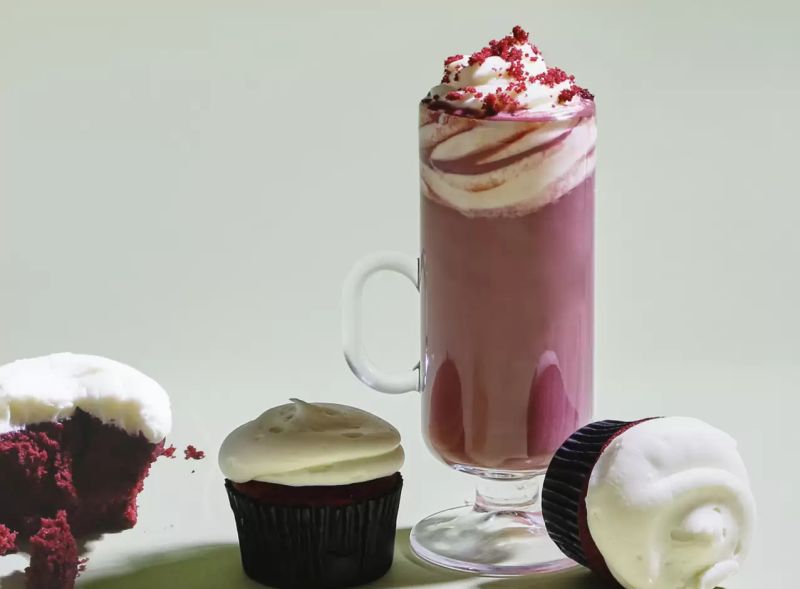 18. Classic Tom and Jerry Alcoholic Drink
This classic winter cocktail contains warming flavors of dark rum and cognac with spicy hints of cinnamon, cloves and nutmeg. Follow this recipe to prepare a sweet and frothy drink.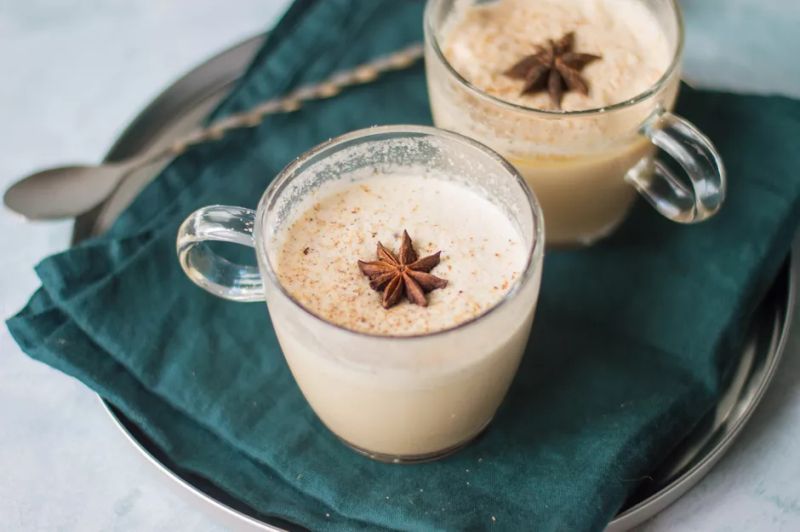 19. Glögg Christmas Punch
A traditional holiday drink in Scandinavian countries, Glögg is packed with goodness that includes ginger, vanilla and nutmeg and the warmth of alcohol. Here is the recipe.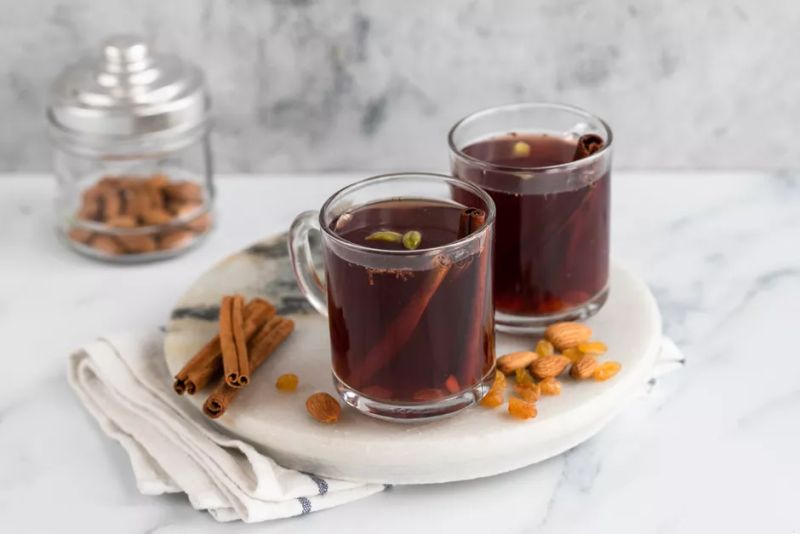 20. Hot Toddy with Charred Oranges
Packed with fall flavors, this hot toddy with charred oranges is packed with spices, booze and citrus juices. Get the recipe here.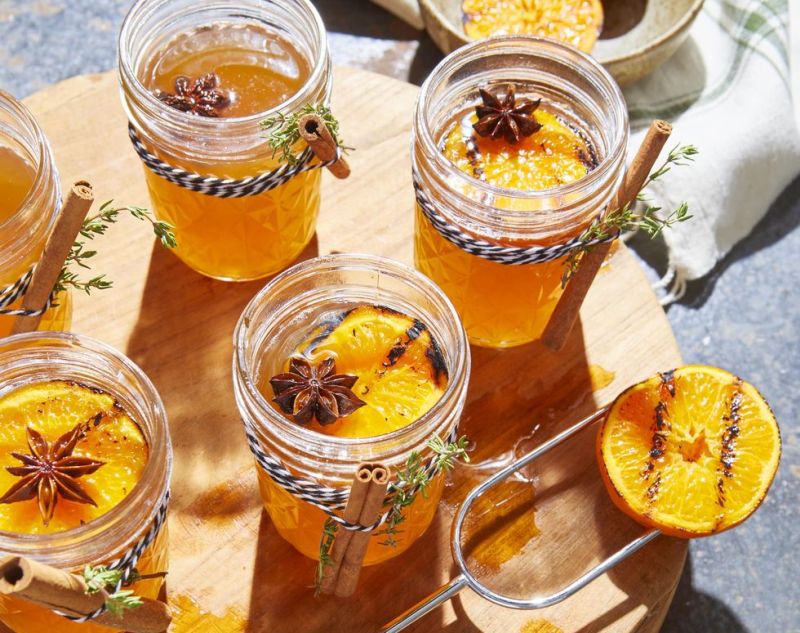 21. Pumpkin Spice White Russian
This cocktail is a perfect fall drink that blends coffee liqueur, vodka and heavy cream with pumpkin pie spice extract for a warm and cozy company. Here is the recipe.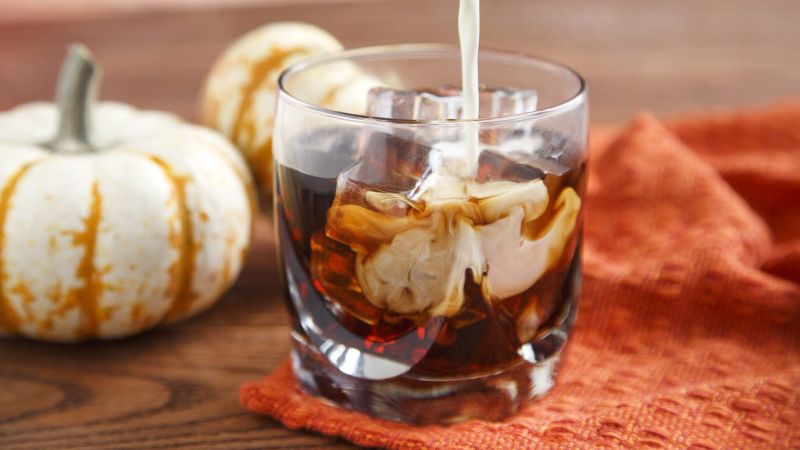 22. Apple Cider Moscow Mule
Apple Cider Moscow Mule is a twist on the classic cocktail and features seasonal apple cider and an orange slice and cinnamon stick for garnishing. Get the recipe here.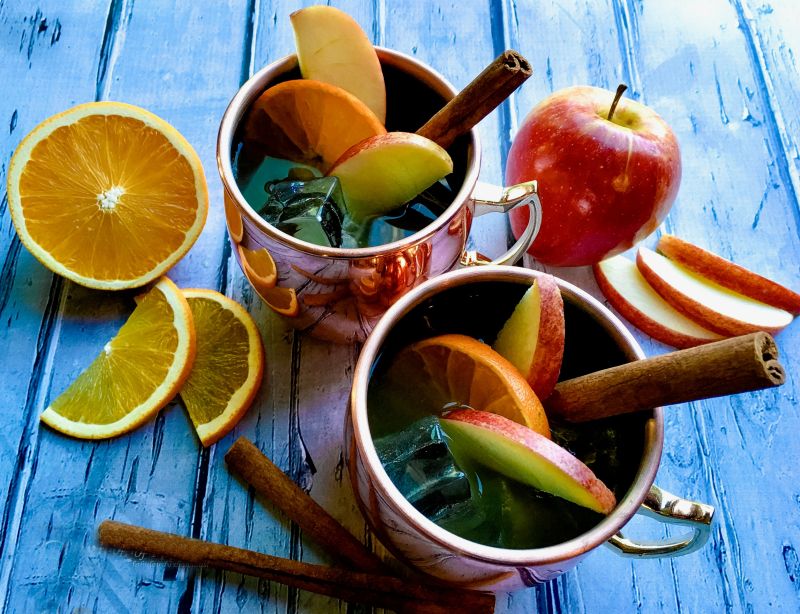 23. Gingerbread Eggnog
Another great eggnog recipe, this gingerbread eggnog is delicious and creamy and spiked. Follow the recipe to get a warm and cozy drink.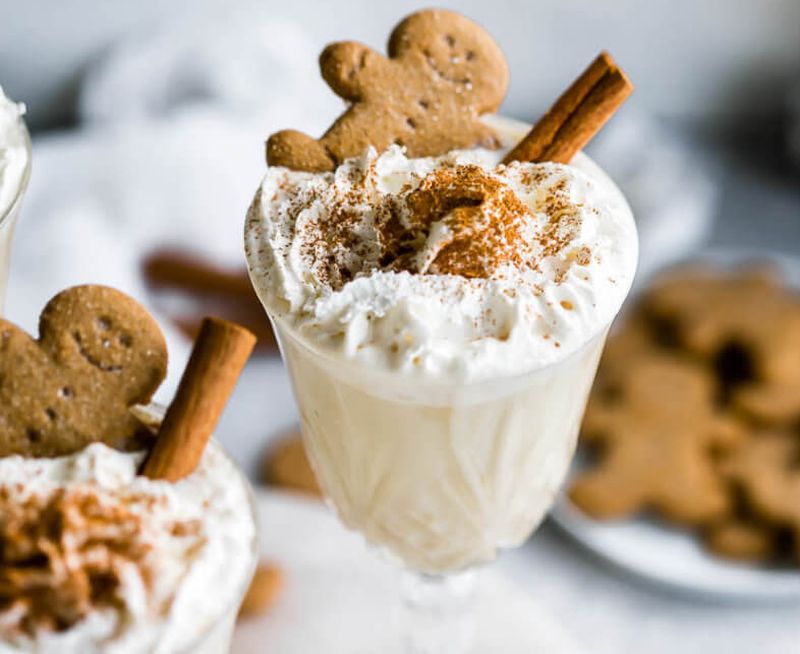 24. Honey-Bourbon Toddy
Combine the sweetness of honey with the smoothness of bourbon and spiciness of cinnamon. It will be a great companion for you in the cold days. Follow the recipe.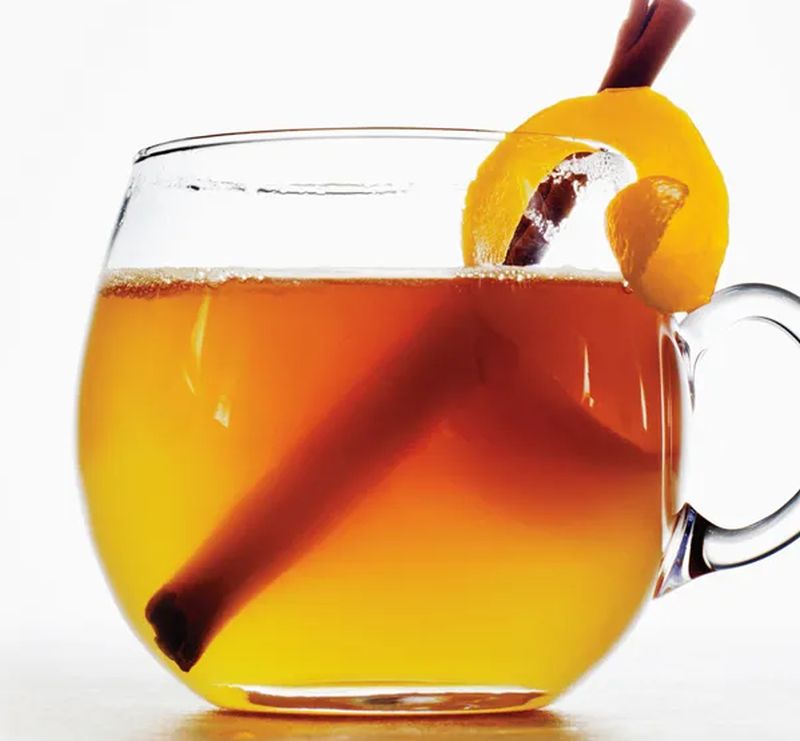 25. Hogwarts Christmas Glühwein
With Harry Potter reunion on the way, I thought it fitting to include this Hogwarts Christmas Glühwein recipe to celebrate the brilliance of the magical world. Here is the recipe for one of the most loved hot and spicy alcoholic Christmas drinks.