At Amazon's Devices & Services Event held in Seattle, the e-commerce giant has launched a slew of new products including new Echo smart speaker and smart lamp. Amazon also revealed new Alexa features, such as a new voice of famous American actor Samuel L. Jackson, frustration mode, bilingual support, and new security commands.
The company also unveiled devices from its subsidiaries, like Ring and Eero. In case you are looking for a short roundup of smart home devices announced at the event, we have done the job for you. Most of these Amazon Alexa-powered smart home devices will be released on November 14, 2019, but you can preorder them now.
Amazon Smart Oven
It is a smart microwave with the additional functionality of convection cooking, air fryer, and food warmer. You can control it with voice commands to compatible Alexa-enabled devices. There are dozens of cooking presets for common foods you can simply access with voice commands.
With the built-in camera of Echo Show or Alexa app, you can also scan barcodes on various packaged foods to load cooking settings automatically. You will be notified when there is a need for stir or the dish is prepared.
Price: $250 (Echo Dot included)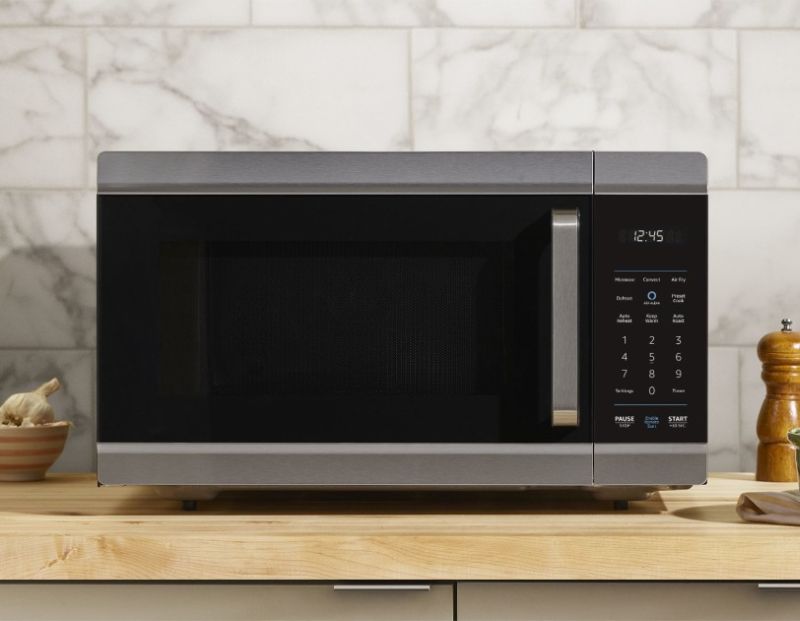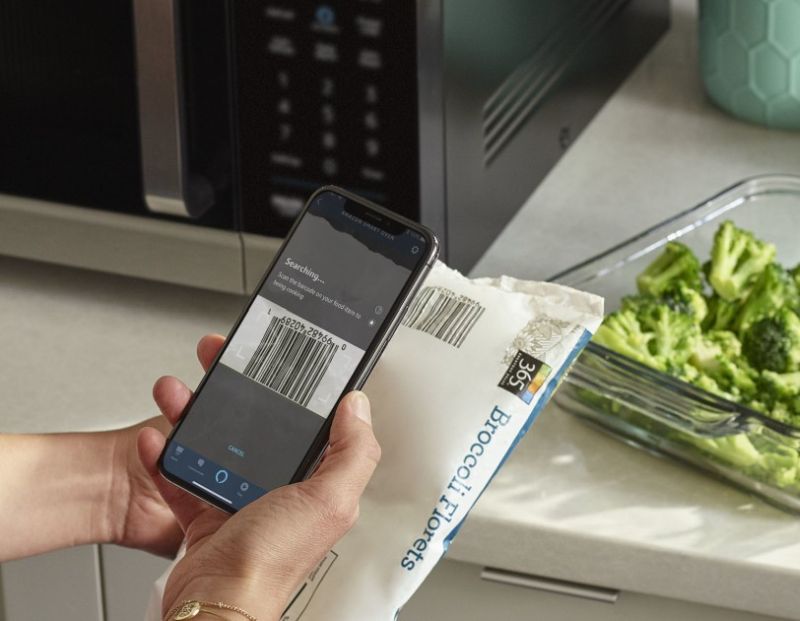 Ring Indoor Cam
This compact security camera with HD video recording, two-way talk, Alexa compatibility, and motion-activated notifications can be plugged into a standard power outlet. The security cam has a field of view of 140-degree diagonal, 115-degree horizontal, and 60-degree vertical. Place it on a wall cabinet or mount on a wall with provided brackets.
As security features of the Ring Indoor Cam, you can disable motion recording and audio right from the app as well as turn off motion alerts while you are at home. With Ring Protect subscription, videos recorded by Indoor Cam can be saved for up to 60 days.
Price: $60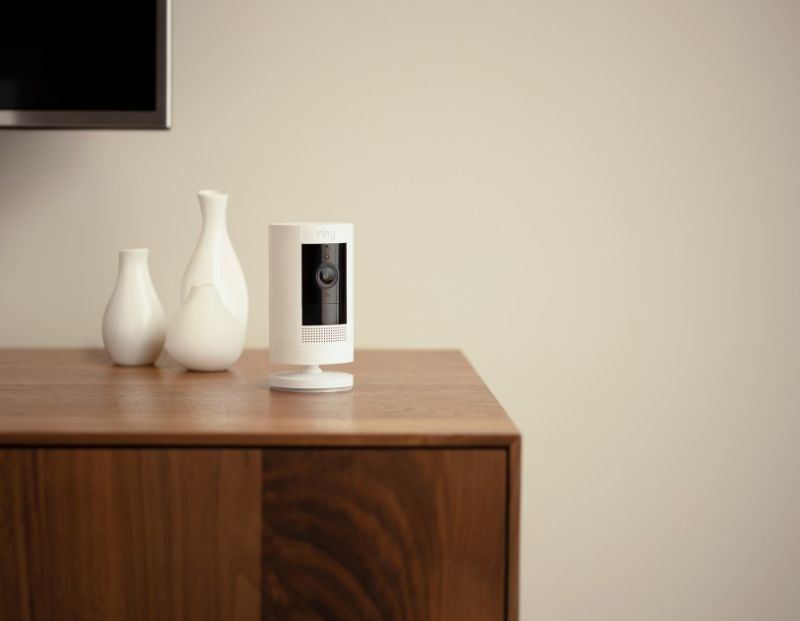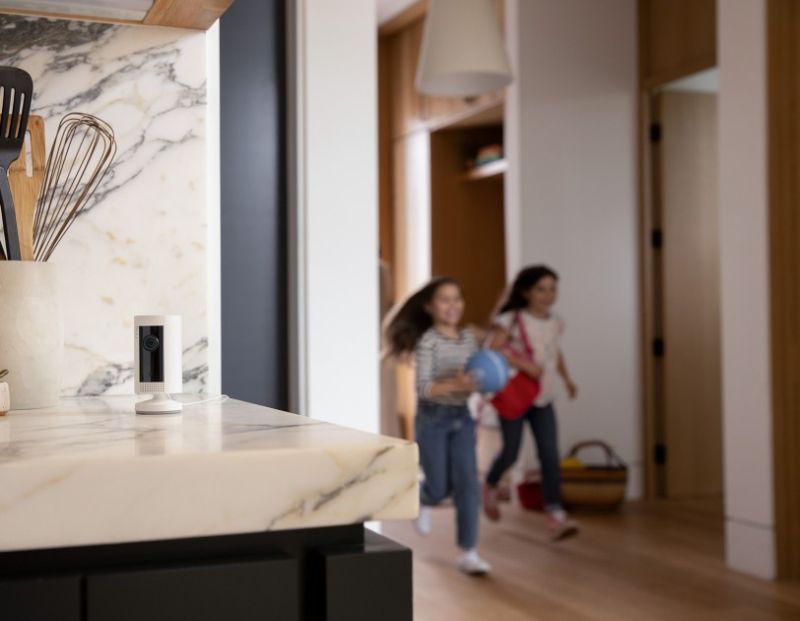 Amazon Echo Flex
This plug-in smart speaker provides an affordable way to bring Alexa to any room of your home. Simply plug it into a power outlet and enjoy Alexa voice control anywhere at home. Echo Flex has a USB charging port for charging phones and also to plug in useful smart accessories like the smart nightlight by Third Reality or a motion sensor.
There is an onboard microphone off button to block it from listening voice. Furthermore, you can view, hear, or delete recordings at any time.
Price: $25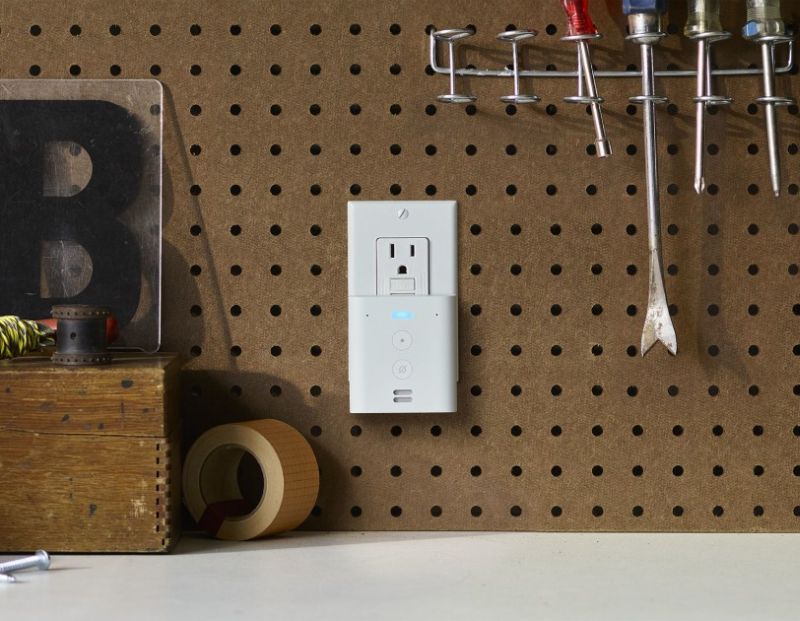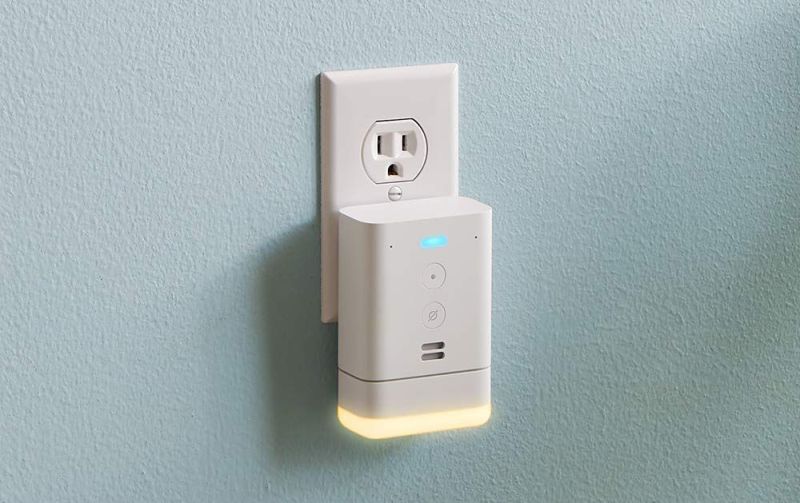 Also Read: Best Smart Kitchen Accessories and Appliances Spotted at CES 2019
Amazon Echo Glow
It is a multicolor smart lamp for kids that can be paired with any Alexa-enabled device to control color and brightness with voice commands as well as set up lighting routines. Users can also control it with a tap or use it as a sunrise alarm clock that gradually brightens over a period of time.
The smart lap uses 100 lumens warm white (2600K) and RGB color LEDs.
Price: $30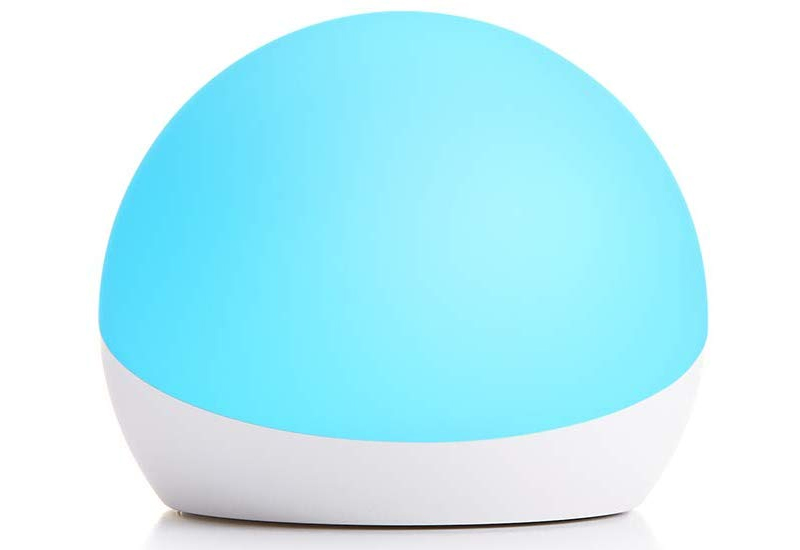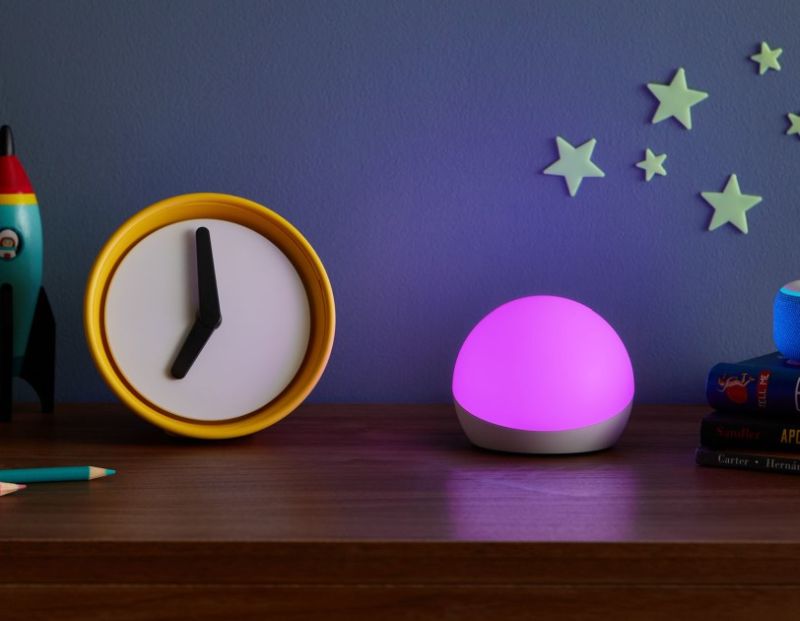 Amazon Echo Show 8
This latest model of Echo Show features an HD 8-inch touchscreen display, powerful audio, and a sleek form of its earlier sibling Echo Show 5. You can watch movie trailers, TV shows, movies, news or listen to radio stations, podcasts, and audiobooks. There are all the features of an Echo Show with a bigger screen. It also has a shutter to cover the camera for privacy.
Now you can choose Echo Show in three screen sizes.
Price: $130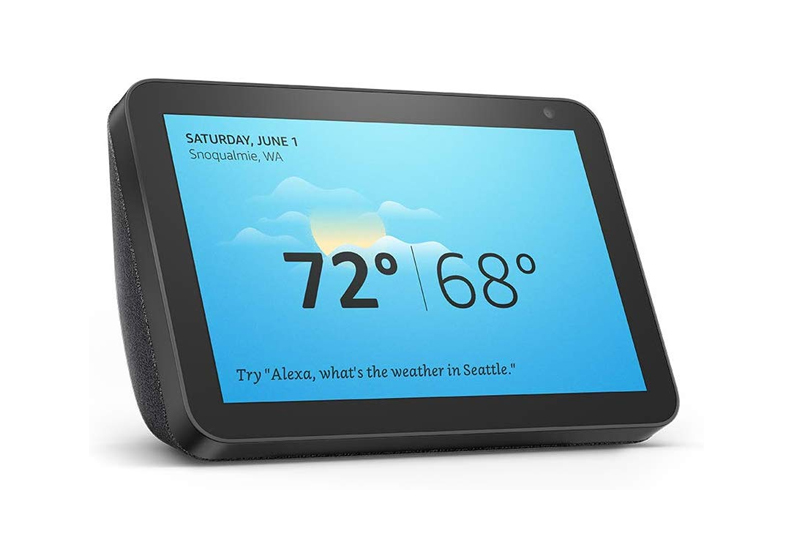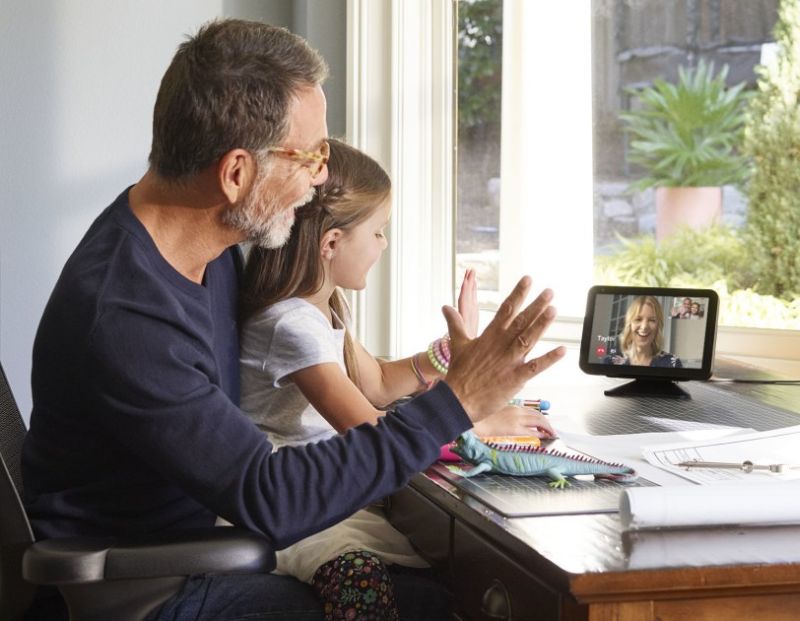 Amazon Echo Studio
Featuring a cylindrical shape, the speaker is covered in fabric mesh. With three 2-inch mid-range speakers, a 1-inch tweeter, and a 5.25-inch woofer firing in different directions, this high-end smart speaker with Dolby Atmos technology offers three-dimensional sound.
You can also play and control music across multiple Echo devices with multi-room music or pair with a second Echo Studio. The speaker automatically calibrates itself according to the acoustics of any space for an optimal sound.
There is Alexa built-in so you can also ask it to play music, read the news, and answer questions. You can also use it as a smart home hub to control Zigbee-compatible devices. It also has a microphone off button to disconnect microphones for privacy.
Price: $200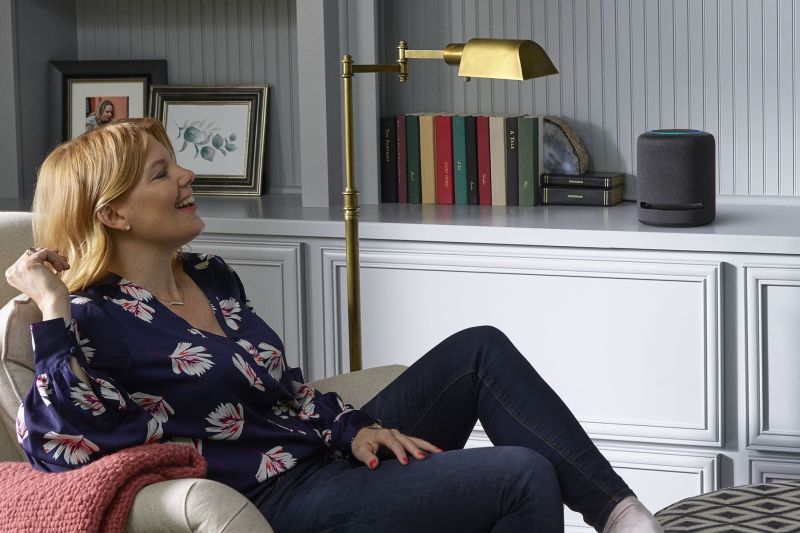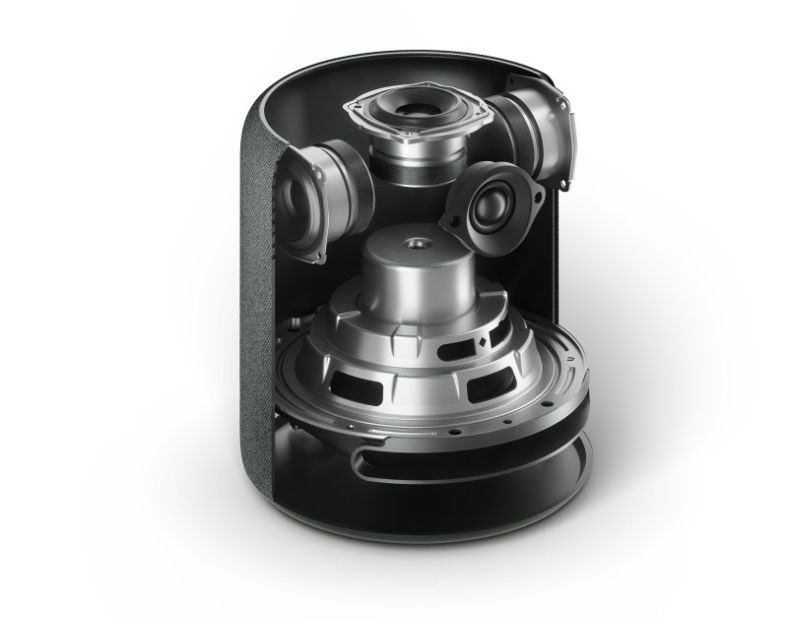 Amazon Echo (3rd Gen)
Amazon has introduced the 3rd generation of Amazon Echo smart speaker. It has improved sound thanks to neodymium drivers, a 3-inch woofer and increased back volume borrowed from its earlier sibling, Echo Plus. There is an addition of fabric design to improve its appearance.
It comes in different color choices including charcoal, sandstone, heather gray and twilight blue to choose from. It also has a dedicated microphone mute button for privacy. It will be released on October 16, 2019.
Price: $100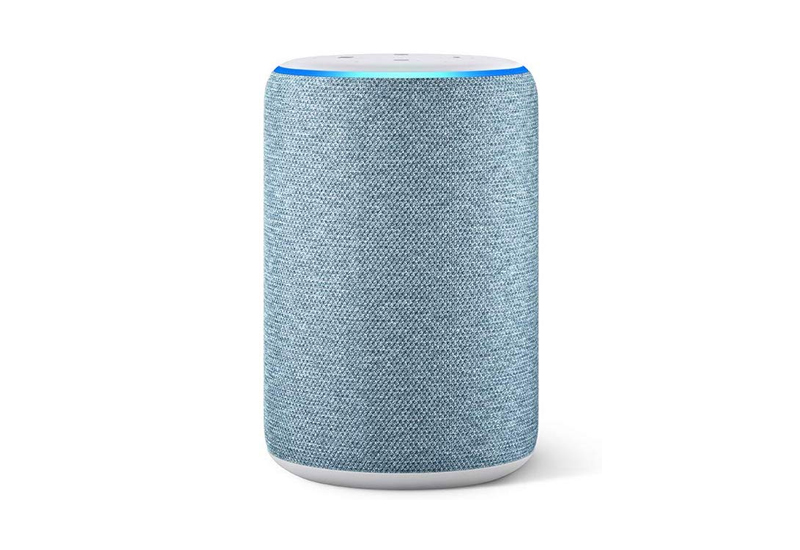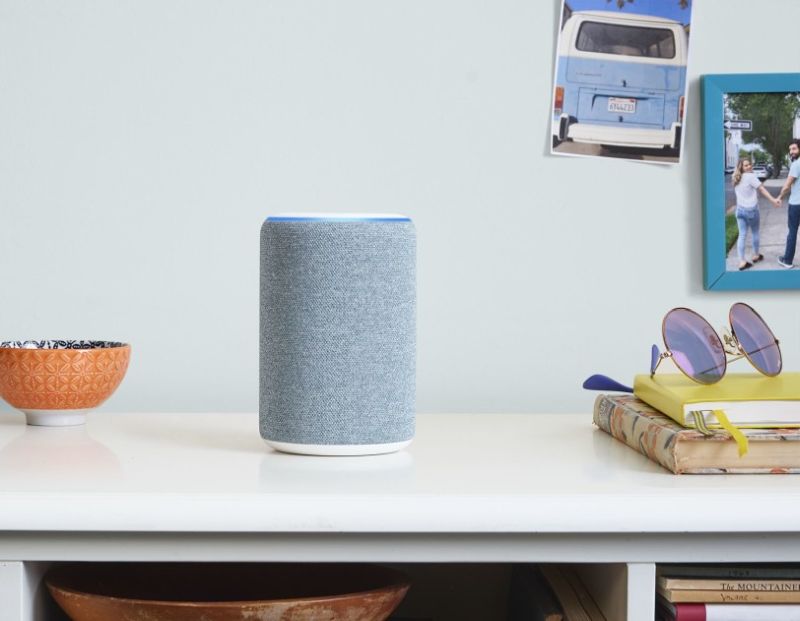 Amazon Echo Dot with Clock
The new Echo Dot has built-in LEDs that light up like a digital clock. It can also display things like temperature or alarm timing. You can use it as an alarm clock and snooze the alarm with a tap. This 3rd generation Echo Dot will be released on October 16, 2019.
Price: $60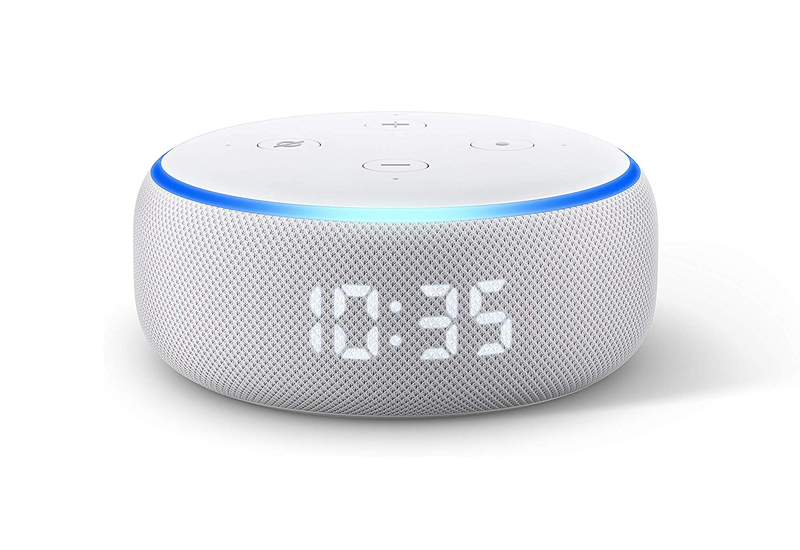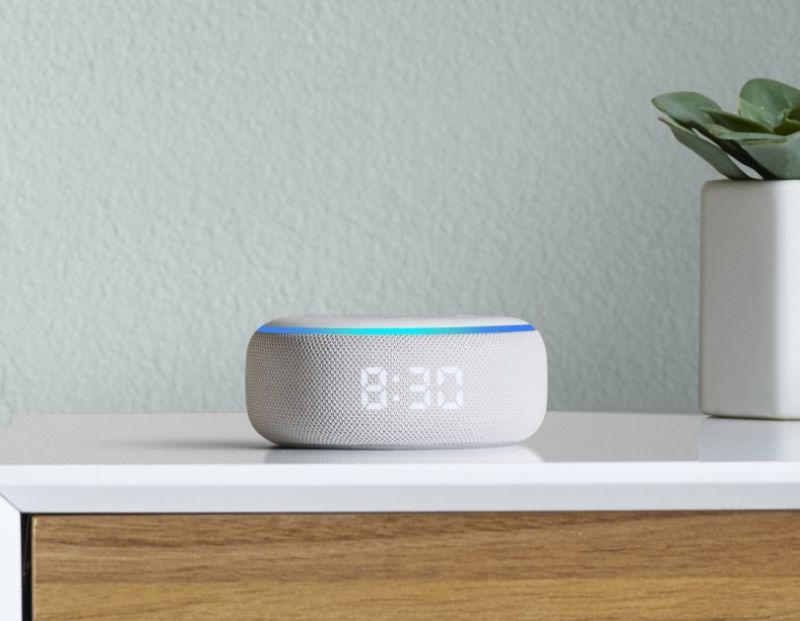 Via: Amazon