OTO is an innovative chair made by French designer and cabinetmaker Alexia Audrain in collaboration with the Blain medico-educational institute. This chair is designed to meet the specific needs of people with autism spectrum disorders. Alexia has created the chair as part of her BTMS Cabinetmaking on the side of Design Nantes Atlantique.
OTO is sort of a hugging chair with therapeutic and anti-stress properties. When the ADAPEI medico-educational institute in Blain asked Alexia to create suitable furniture within the autistic universe, she came up the OTO chair as a solution.
For this project, she drew inspiration from the tightening machine invented by American autistic woman Temple Grandin. This unique cuddle machine was based on the fact that a child or adult with autism can shift their attention to a single feeling and become aware of their body's limits when controlled pressure is applied to them.
Alexia wanted the same functionality as the Temple Grandin machine in an armchair. She spent over a year researching, testing, and working with the educational team of the IME of Blain to meet the particular specifications and requirements necessary for such furniture.
Thus the OTO chair was born. It is composed of different materials like wool felt or soft resin that lend an elegant look to the armchair. Its aesthetic is further complemented with pastel colors. The interior trim is fully removable and its velvet fabric is machine washable.
Also Read: Father Builds Bi-Chair for His Bisexual Daughter, Takes Internet by Storm
Using the OTO chair is simple – one just needs to plug in and turn on the chair, open the zippers and sit inside. It even comes with a remote control that can be used to control the tightening levels of the chair wall against the body. An autistic person sitting on the chair will feel the sensation of being hugged and thus relieved of constant thoughts.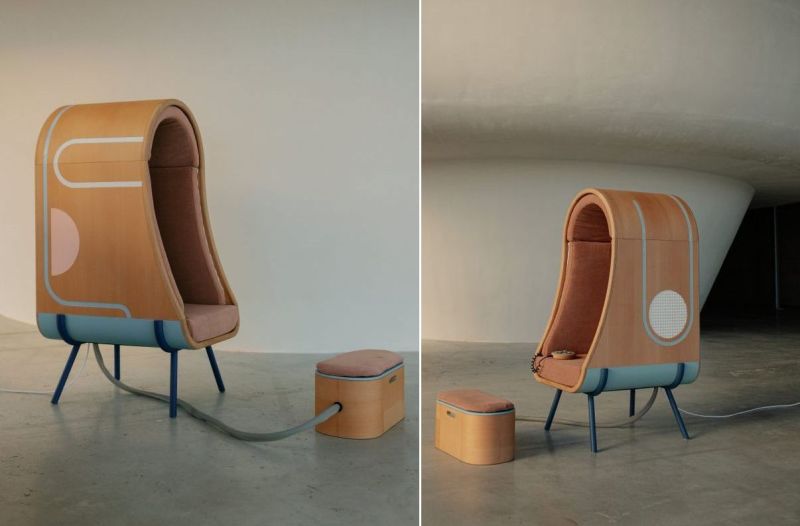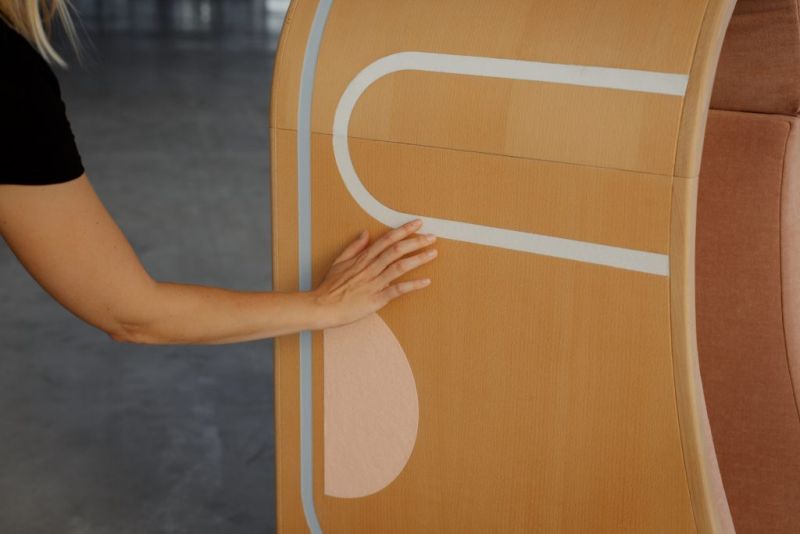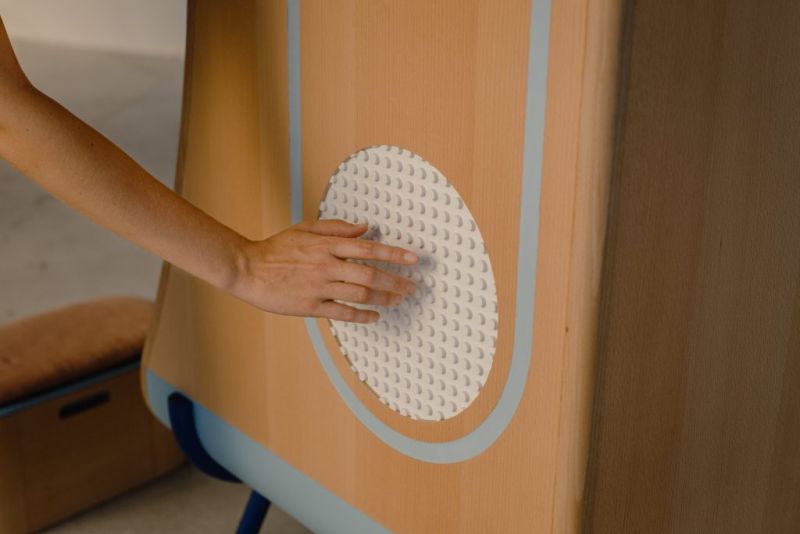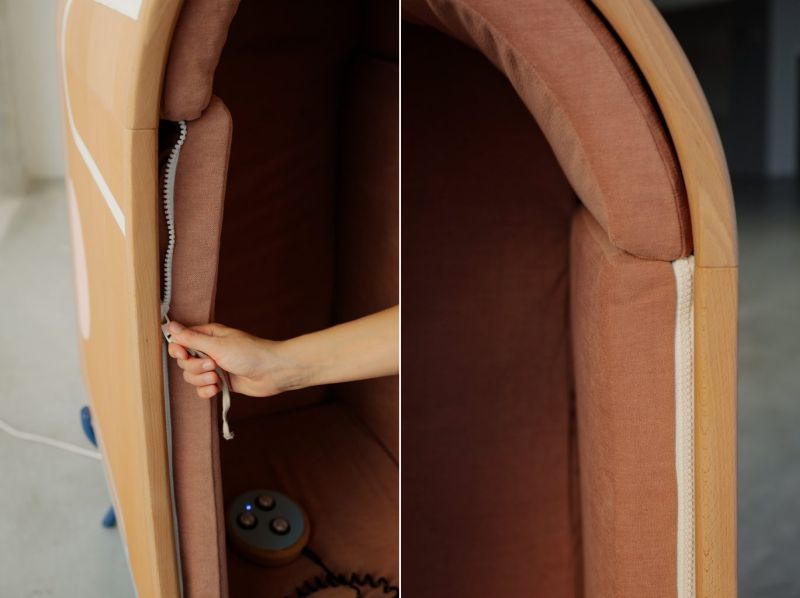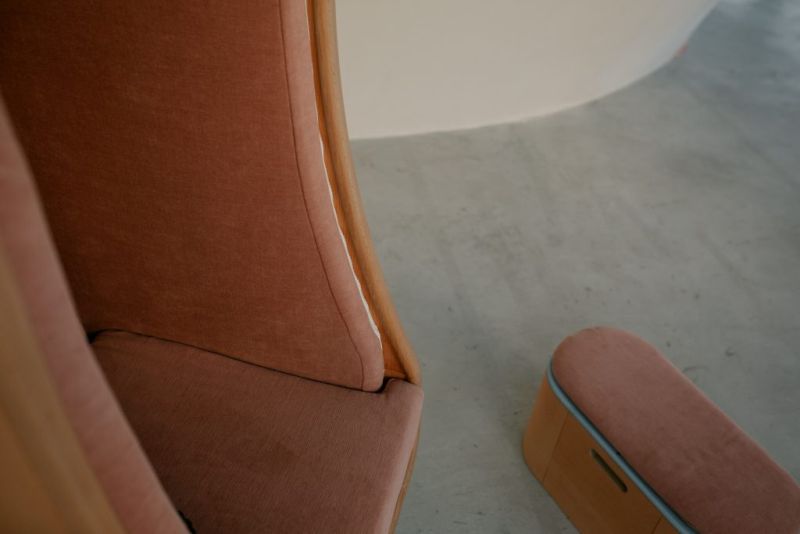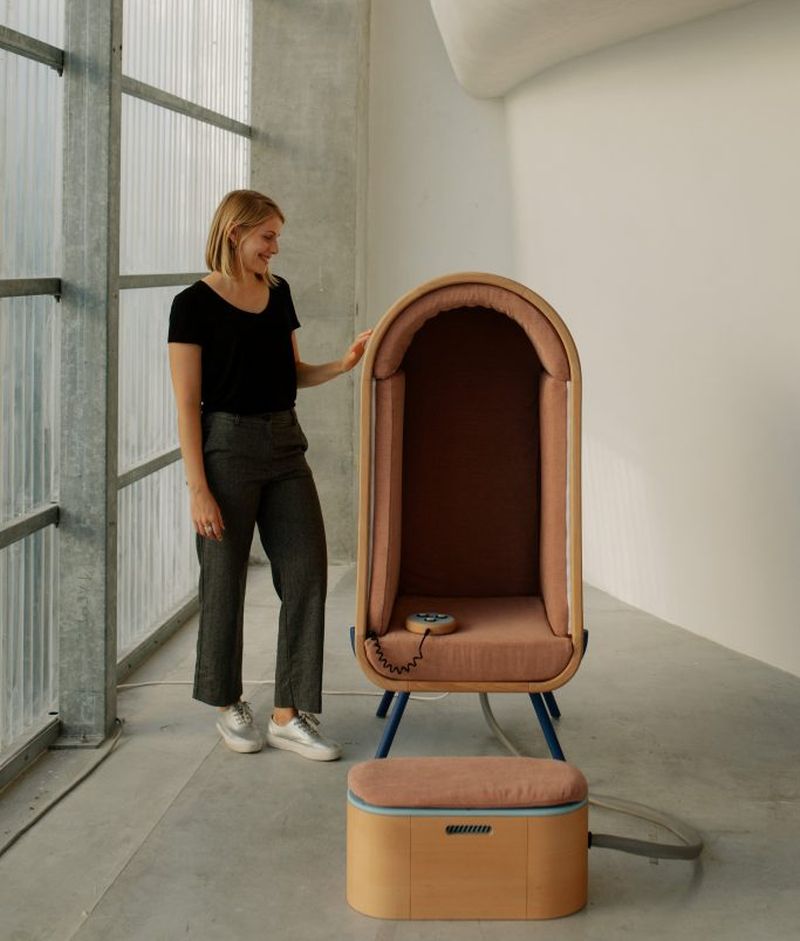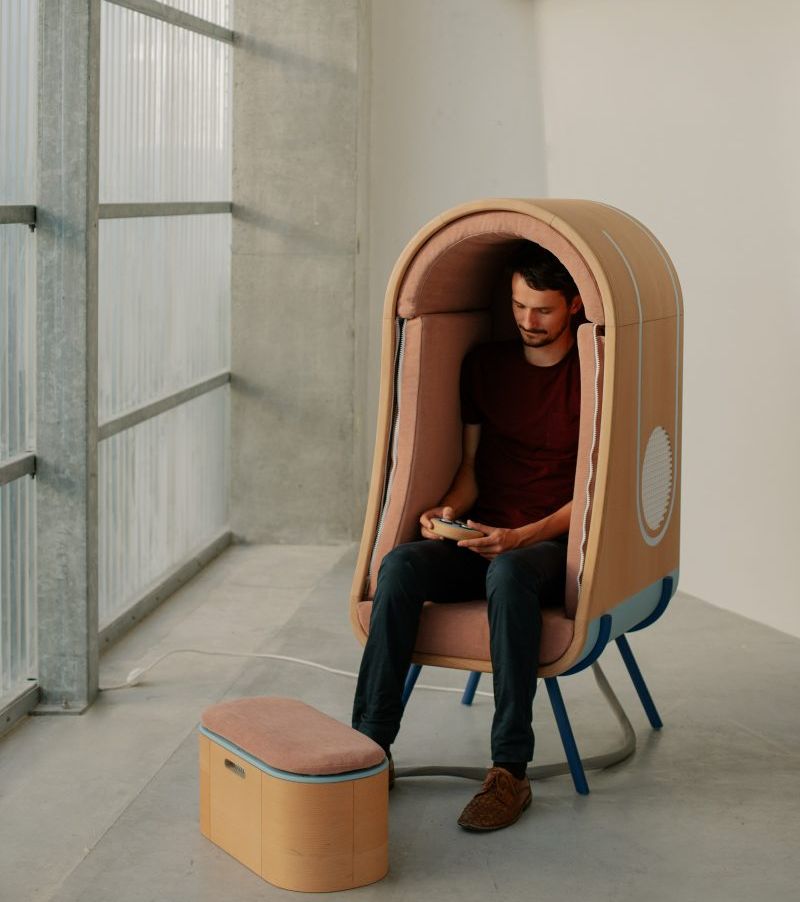 Via: BlogEspritDesign