Lamps add an alluring and beautifying element to any space and make a statement of your styling sense. NEA Studio, a New York-based architecture and design firm, has created artistic Algae Lamps from dried sheets of algae and they look absolutely stunning.
The designers molded algae into cylindrical lampshades that glow from the inside. Each shape and shade is different due to the flexibility of the algae. The idea was to retain the original and raw nature of the seaweed. Algae was left to dry to form its own structure. Therefore, some have a smooth surface, others have bulged, uneven frames.
Also Read: M-Lamps: Series of ring-like ceiling lamps by Anastassiya Leonova
On the top of each shade, there is a circular metal frame to attach a light bulb and it hangs from the ceiling with an electrical wire. The lamps can be customized according to the customer's taste and preferences, with one of the several finishes including brushed brass or bronze, polished nickel or white powder-coated aluminum.
These individual lamps can be arranged in a single row featured above your dining table, or randomly scattered into the space or you can organize them like a chandelier.
These lamps add a decorative element with a naturally crumpled bottom rim to bestow a unique look to each piece. NEA Studio is planning to craft the algae lampshades into sconces and table lamps in the near future. With that achieved, you can have customized, beautiful Algae Lamps illuminating every corner of your home.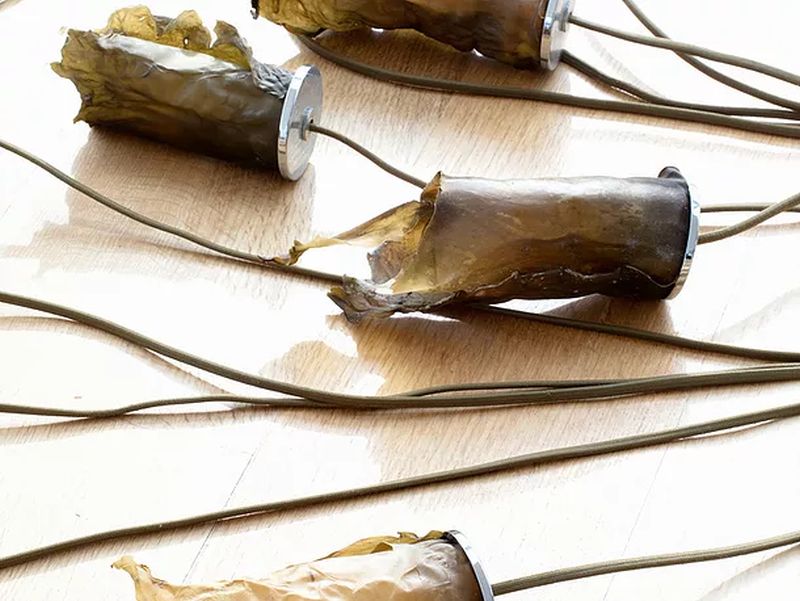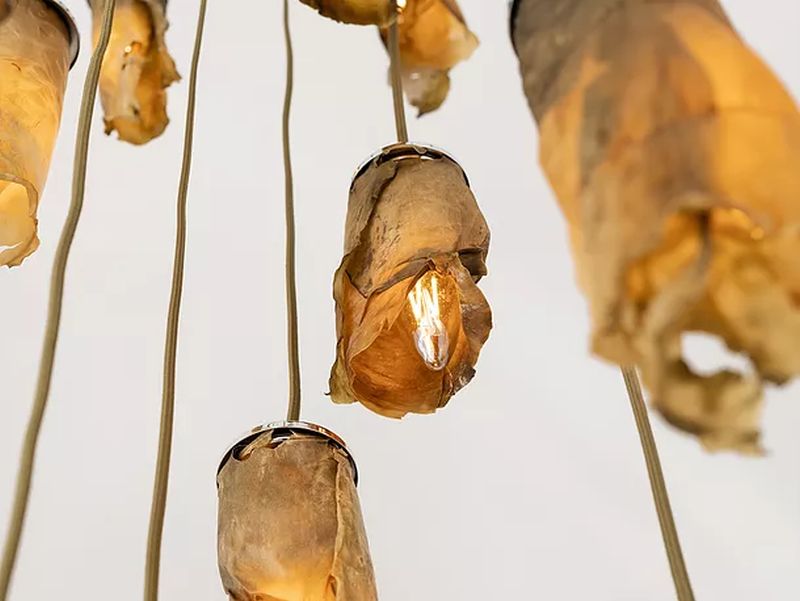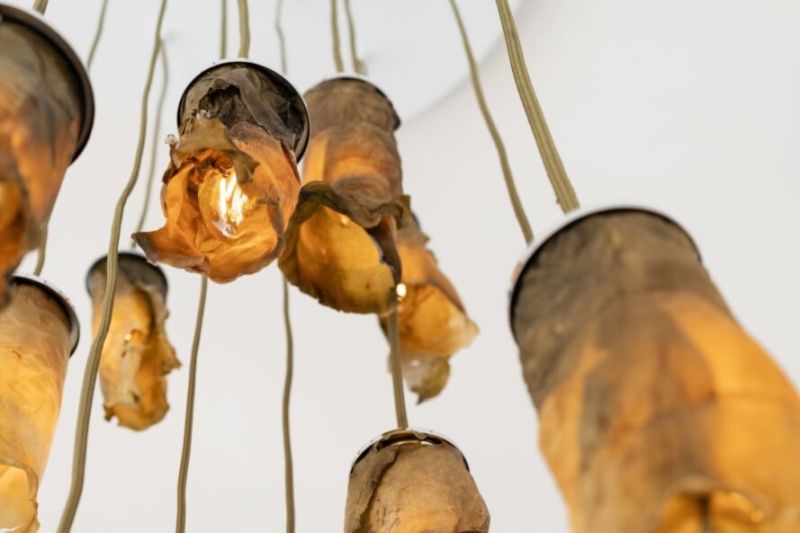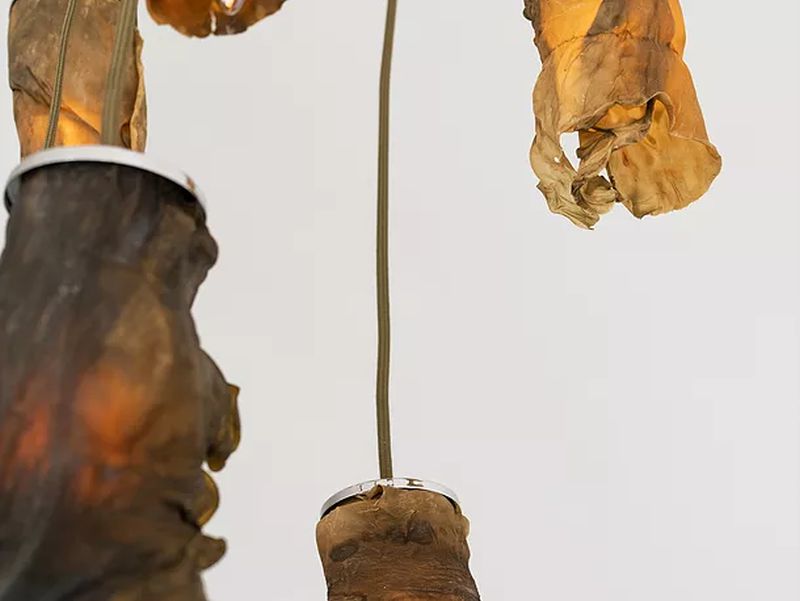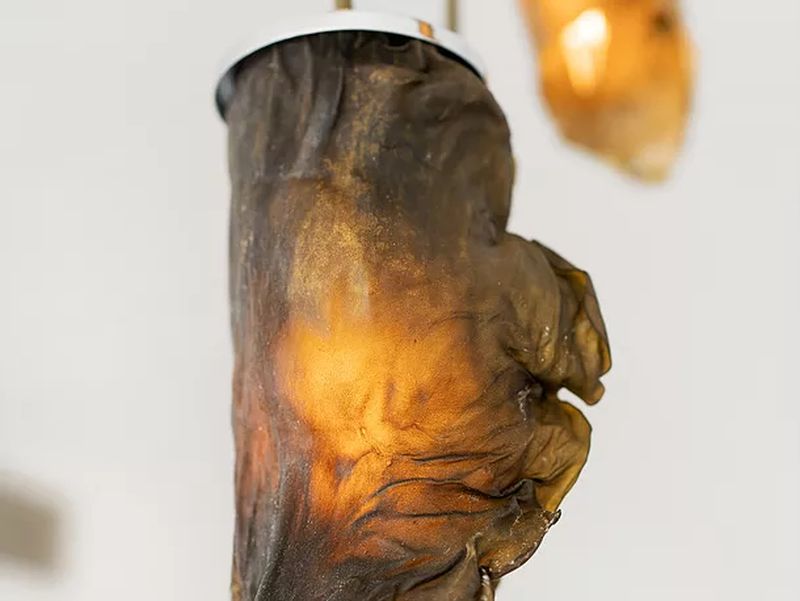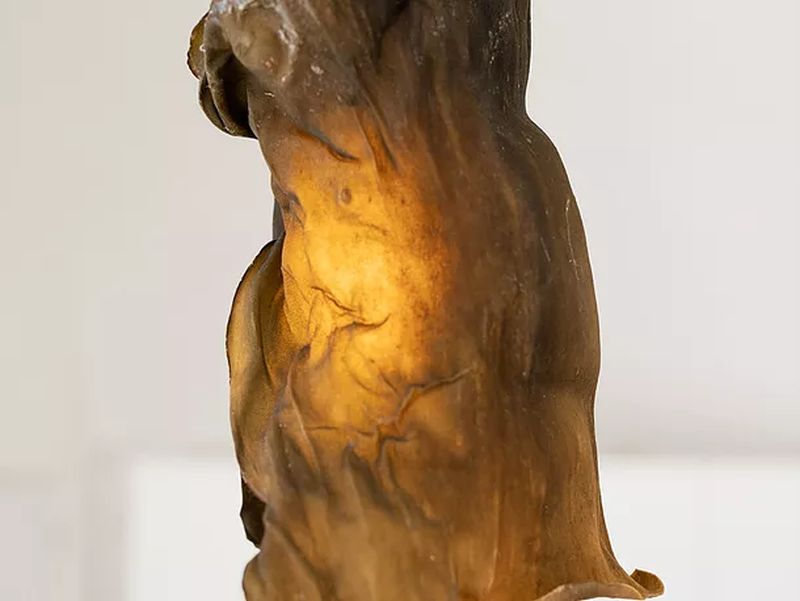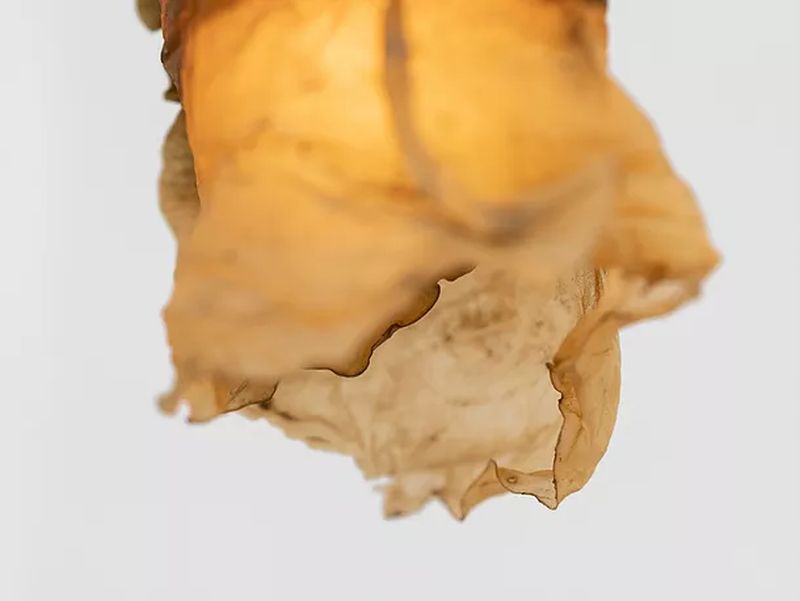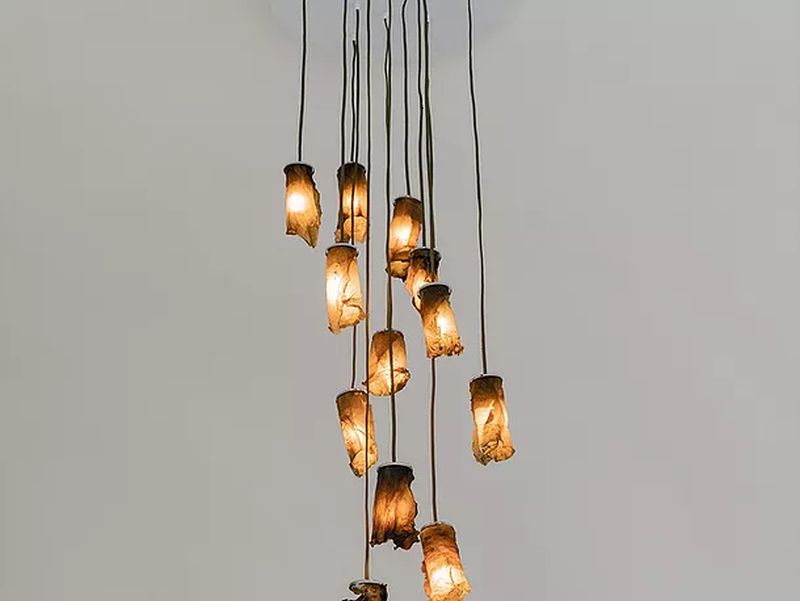 Via: Inhabitat