Canada-based design firm Delordinaire has created High House, an all-white gabled private house overlooking the Mont Sainte Anne in Quebec. This wooden house on stilts boasts minimal design and pitched roof that makes it a beautiful structure capable of withstanding harsh winters, warm summers or rainy seasons without much fuzz. It features a protected ground floor area that can be used by residents in all seasons. The designer worked well on interior and exterior design elements to create an inviting residence that blends well with nature.
Accessed through the staircase underneath, this elevated house offers never-ending views of Mont Sainte Anne from the lounge room, while large windows flood in sunshine all hours of the day to keep it energy efficient. White concrete panel cladding and corrugated steel roof panels furnish the house with cool and clean lines that keep it matching to the white landscape in winters. There are two bedrooms, kitchen, spacious living area and a bathroom to feel like real home.
Usually, stilt houses are built near the water or in flood zones, but elevated design of this chalet offers mesmerizing views and maintains look as well as temperature inside. If you are looking for winter house designs, then High House is a great concept that inspires you enough about creating a safe and comfortable haven.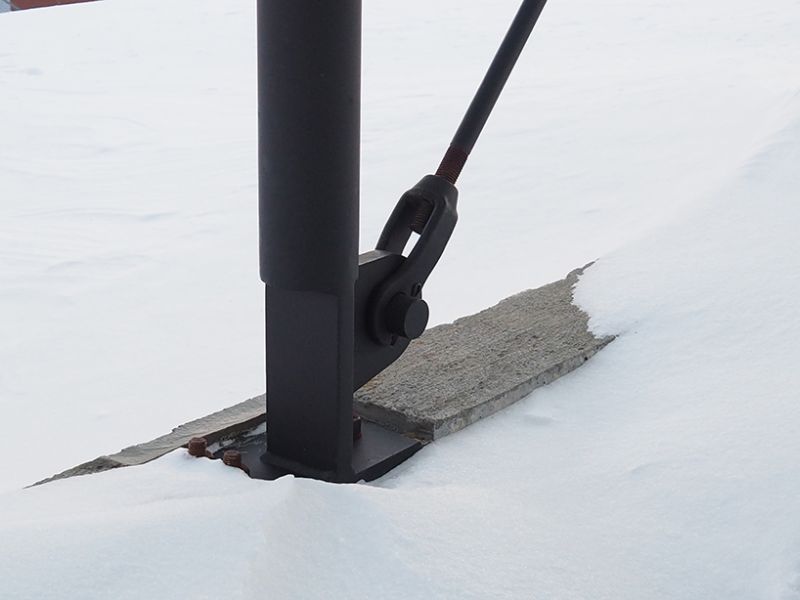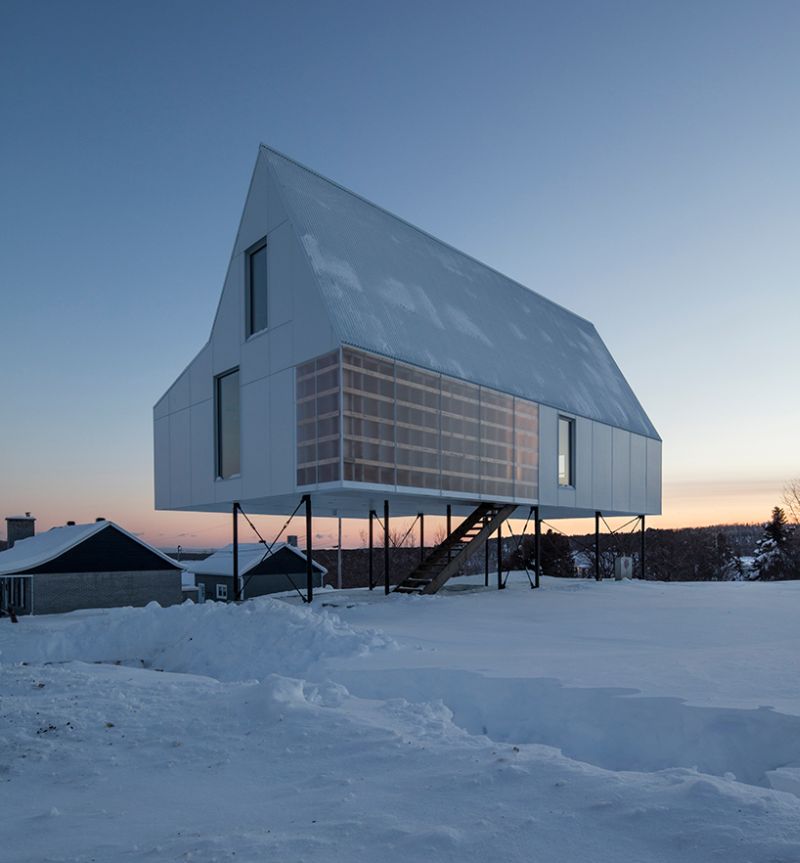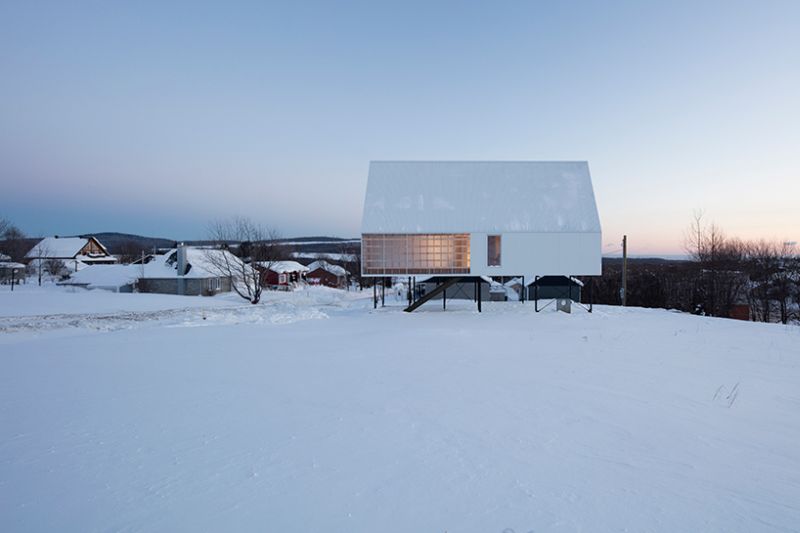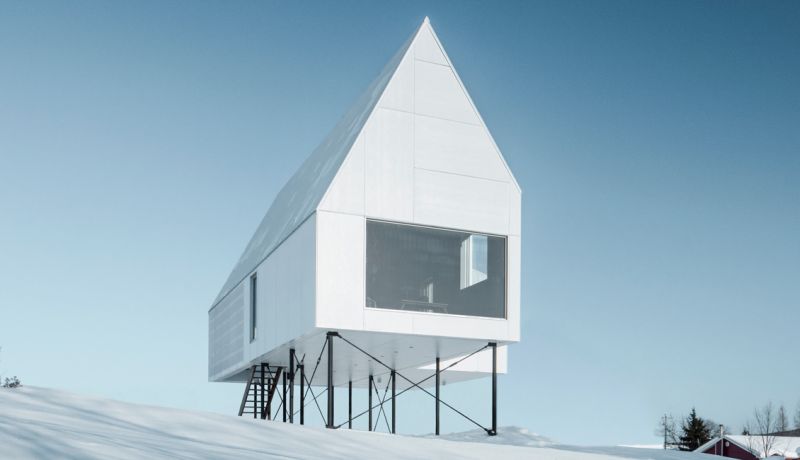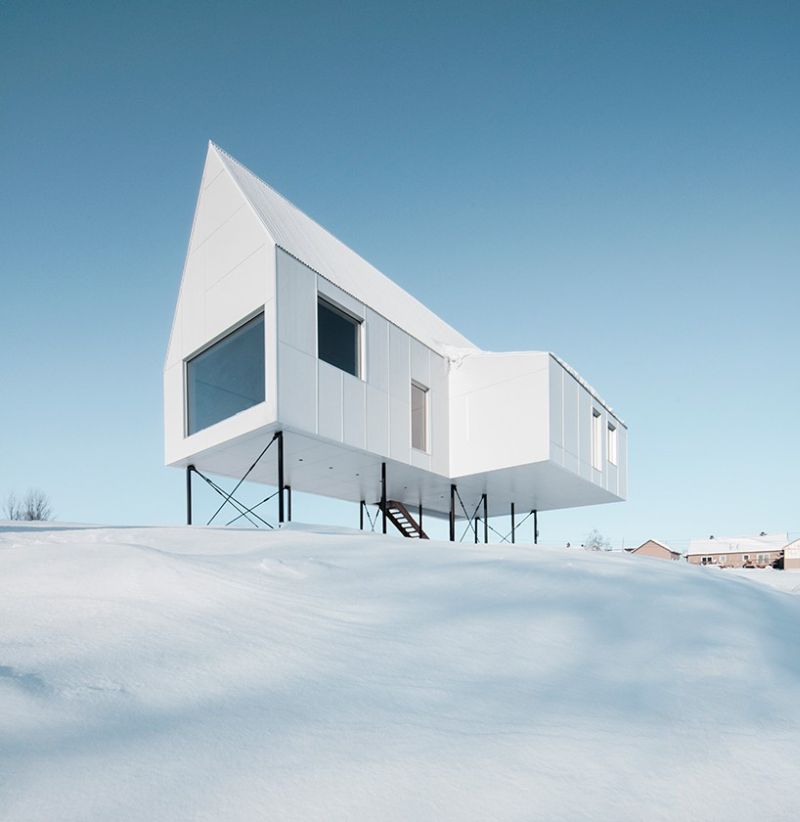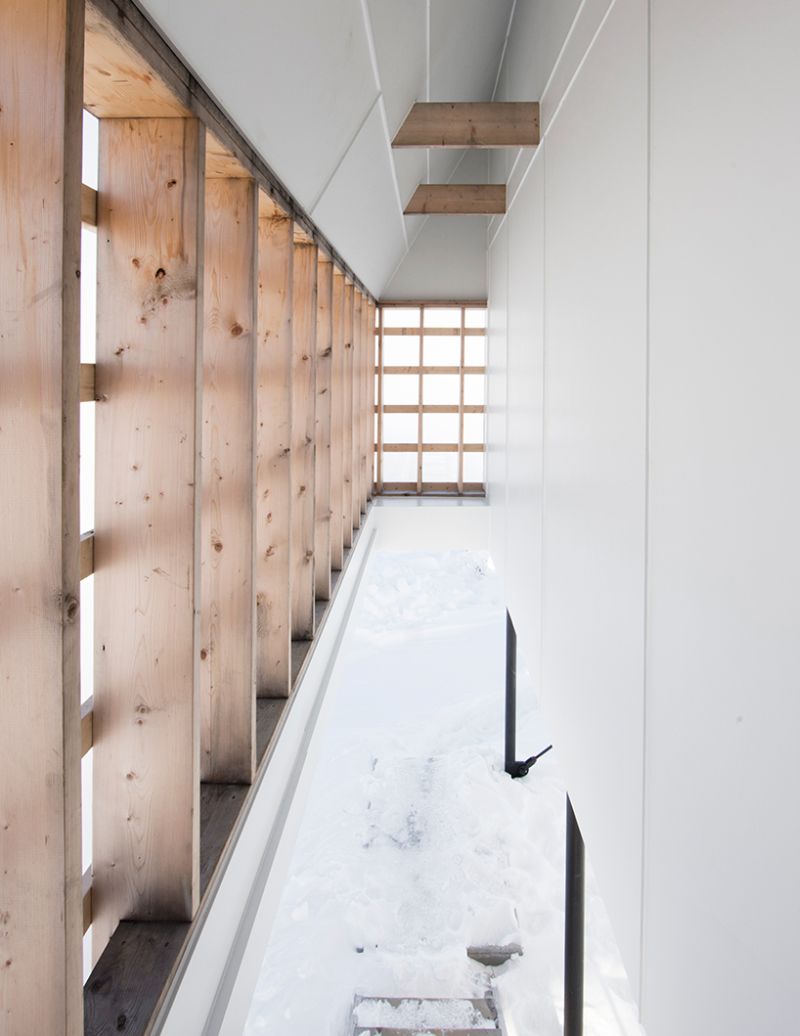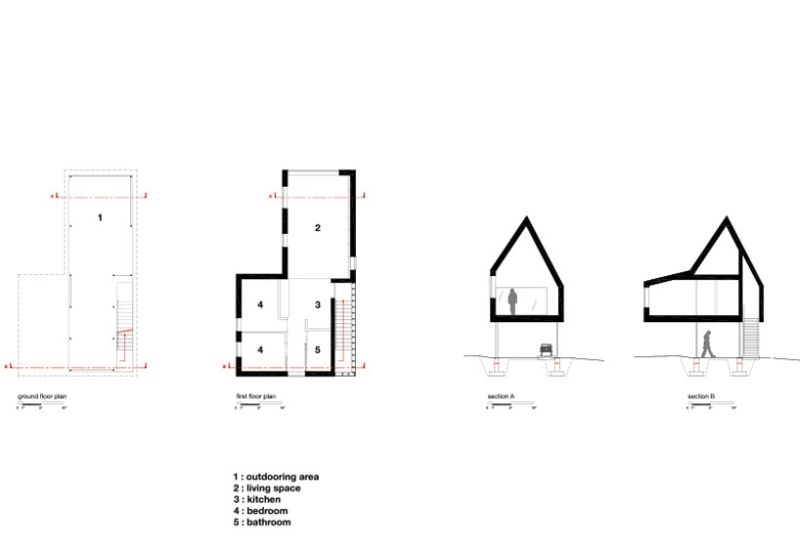 Via: InsideHook