Medallion Chair by DIOR is one of the most celebrated chairs that has been recreated by several designers and artists. Keeping up with the tradition, the French luxury fashion house has invited Philippe Starck to reinterpret the iconic chair for their exhibition at Salone del Mobile 2022.
The Medallion chair – a Louis XVI styled, oval-shaped backrest – has been reimagined as an all-aluminum version that invariably makes it a shiny jewel for homes and offices. Called Miss DIOR, it's a tribute to femininity that's infused with bold elegance.
The designer has redefined the structure to imbibe purity out of the original silhouette, emphasized by the lightness of aluminum. He has made an attempt to exploit the unique properties of the material, resulting in an elegant, durable and simplistic furniture piece.
The graceful curves and unusual architecture of the Miss DIOR chair are meant to create a perfect harmony that's further underlined with longevity of the product owing to its material.
This collaboration results in three models, distinguished by their armrests. One chair has a single armrest and is a subtle echo of a Marlene Dietrich photograph, evoking that captivating pose where the dress is exhibited like a painting. There is also a version without armrests, and another with two of them.
Also Read: Emerging Design Trends From Salone del Mobile 2022
Miss DIOR's timeless recreation is available in different shades – satinated or polished – such as black chromium, pink copper, or gold. No matter what color, they will definitely be a centerpiece wherever you choose to place them.
Previously, Japanese design house nendo also reimagined the Medallion chair in glass, which also has a nice, unique appeal to it.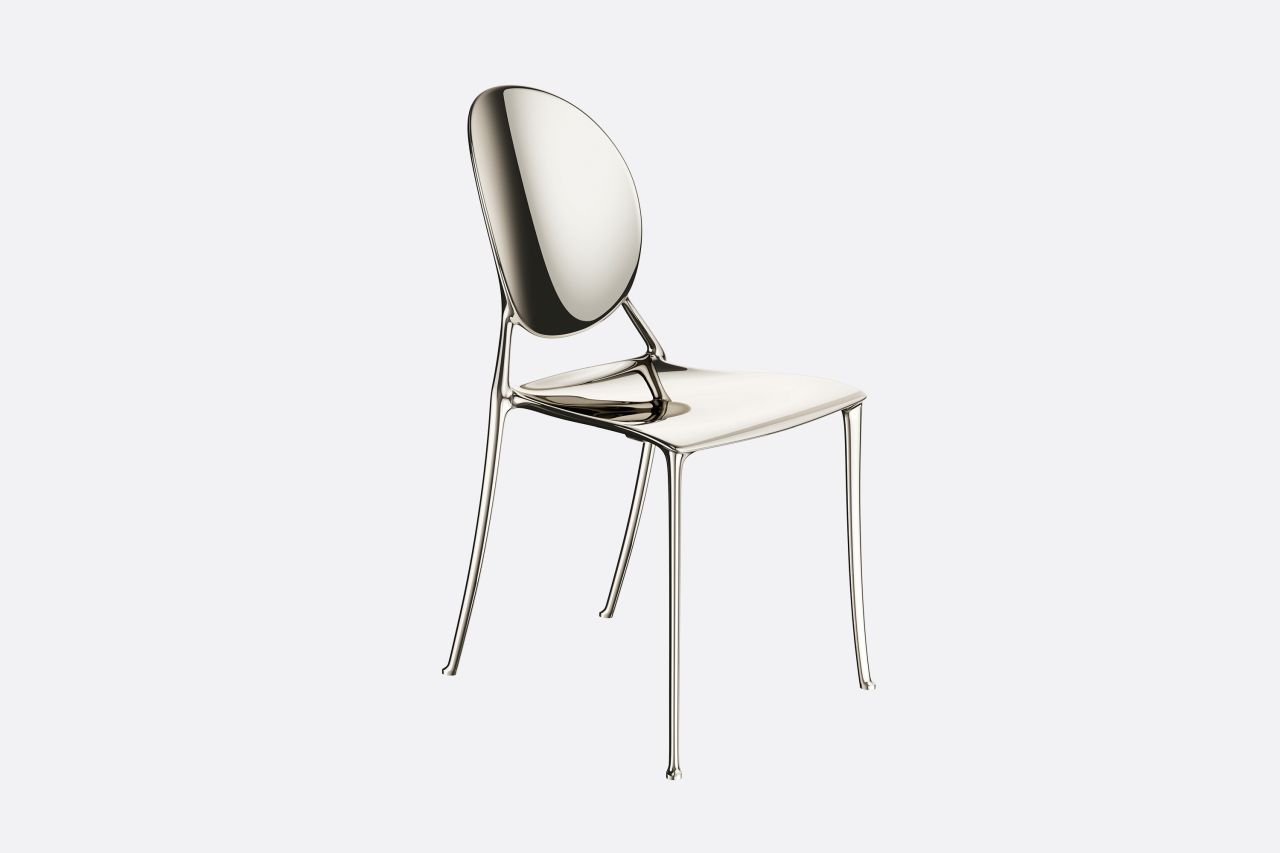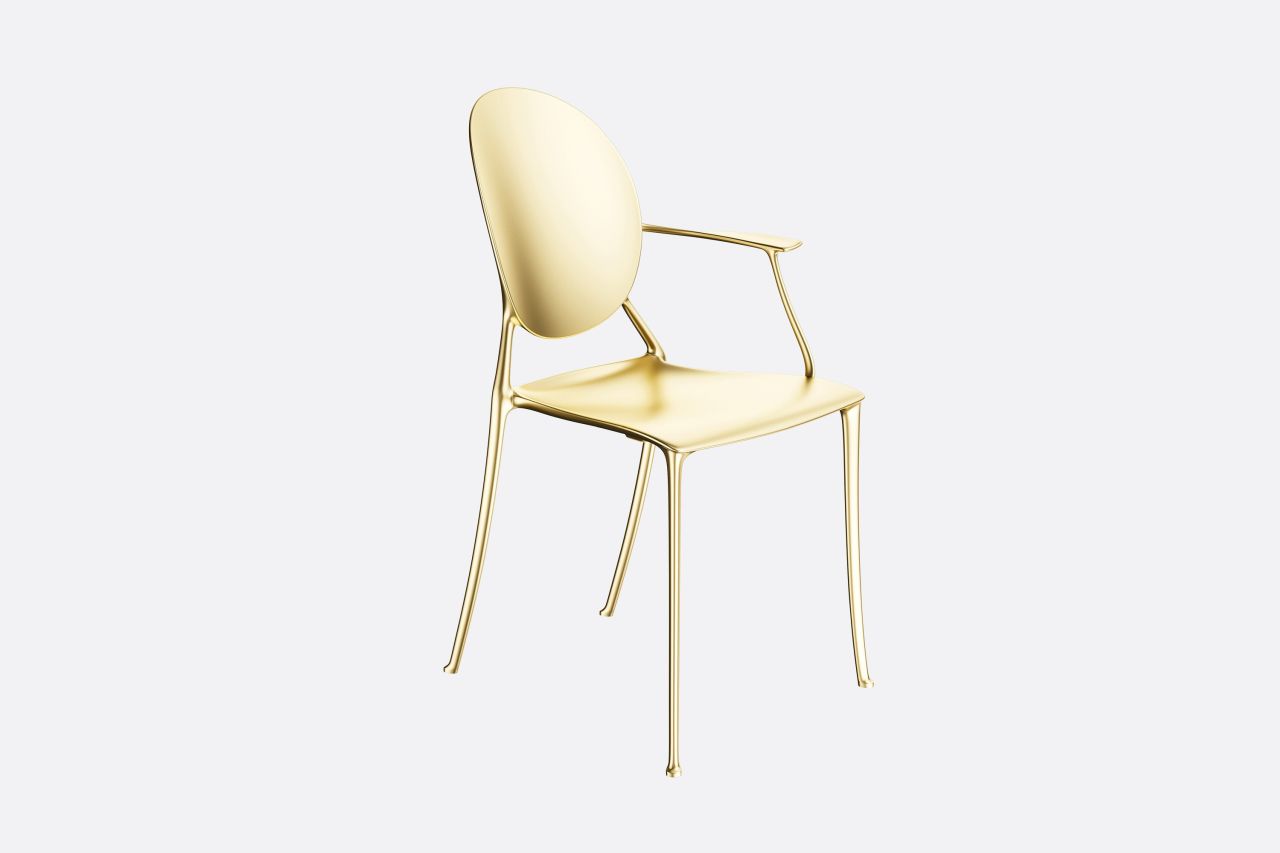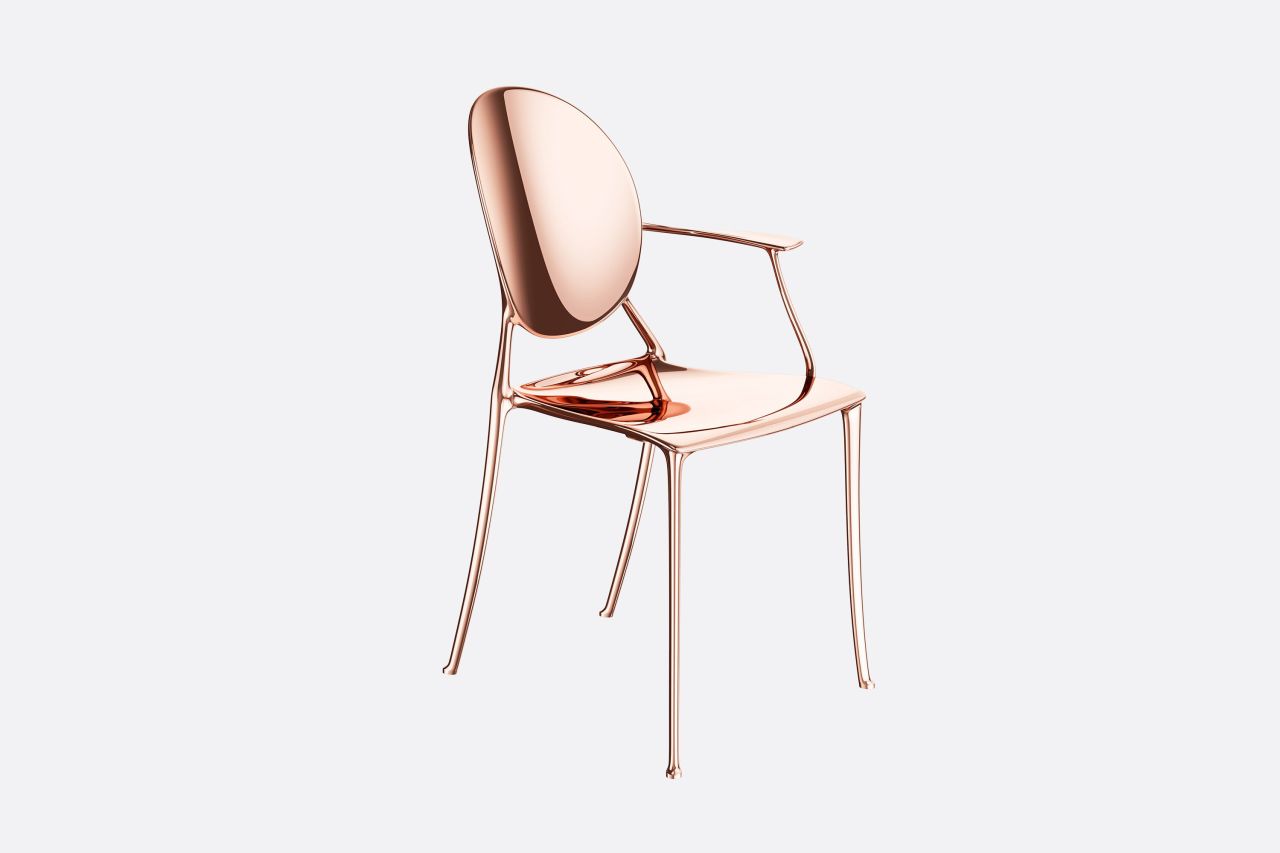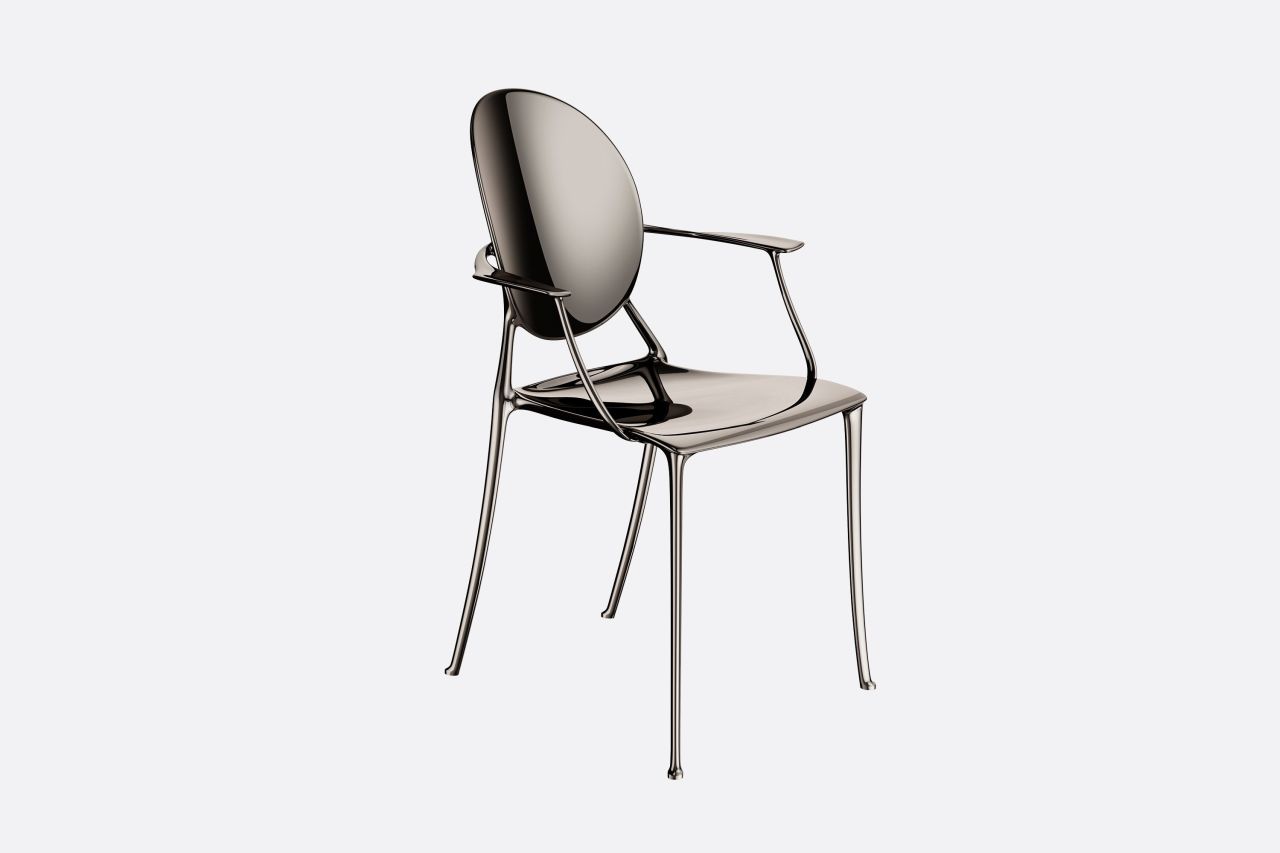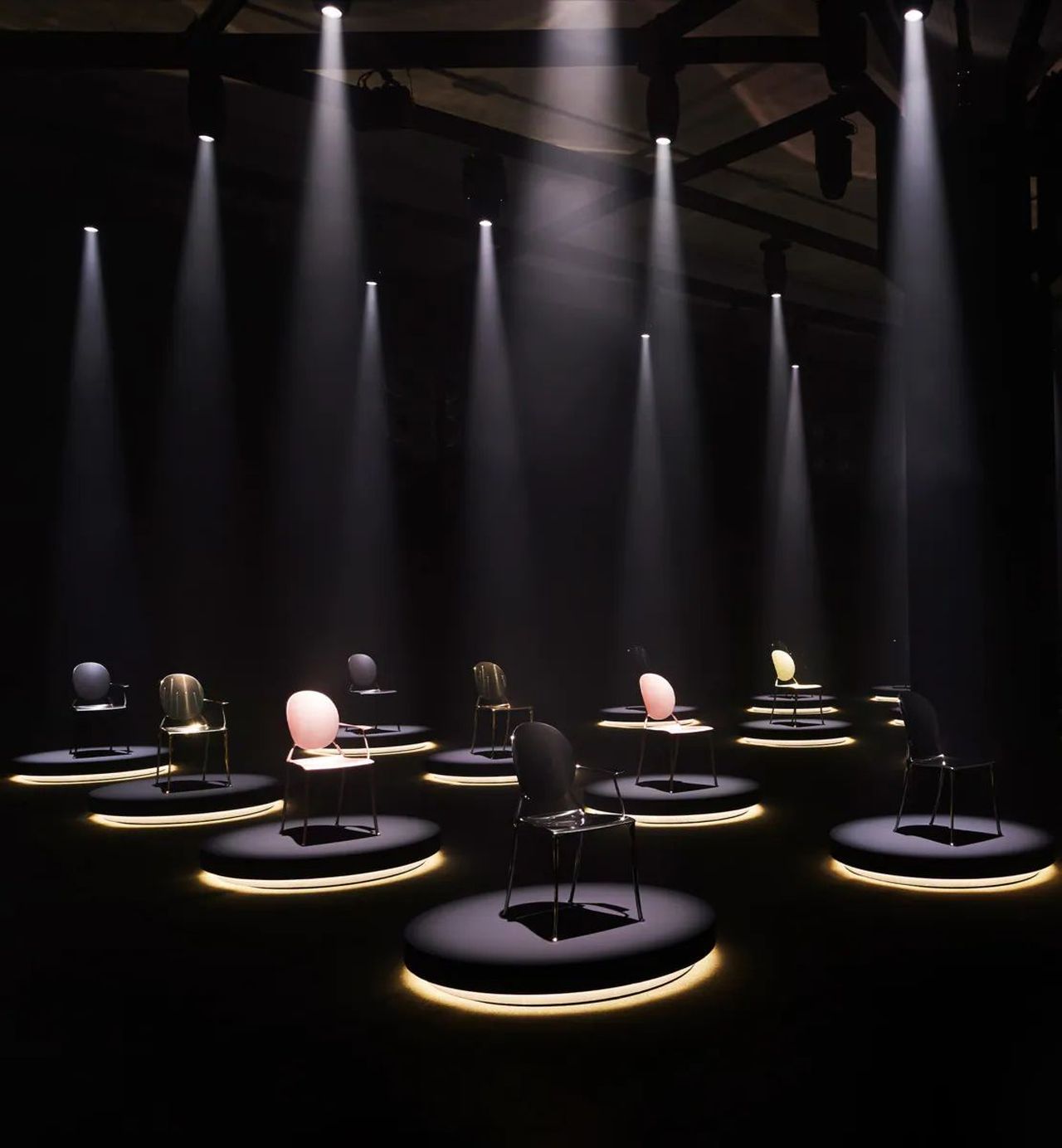 Via: DIOR