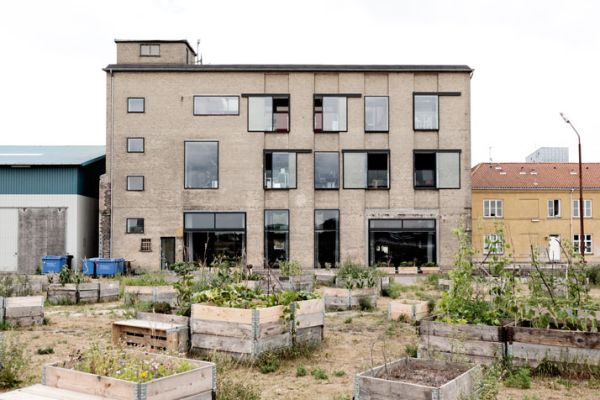 The modern trend of 'industrial looks' in restaurants has received yet another boost by the grand opening of the AMASS. Owned by former Noma head chef Matthew Orlando, the establishment has been refurbished from an old shipyard building situated in Copenhagen's Refshaleøen district. The entire curative project was undertaken by the design team of GUBI, in which they managed to 'heroically' transform a massive 736 sq m structure into a restaurant with a minimalist vibe. In this regard, the expansive interiors of the AMASS showcase an open plan loft type design with structural exposure uninhibitedly displayed to the patrons.
According to the owner Matthew Orlando, diners should have the option to watch the complete process of food preparation. This level of transparent interaction is spatially translated by the fluidity and the openness of the space. For example, the internal walls showcase raw concrete which are accompanied by glazed openings with combinations of black and grey. Some portions of the interior wall along the bar counter also show graffiti style art-work that gives a vibrant twist to the collective style of neutrality.
All of these informal features are complemented by upscale furnishings in the form of the award winning Masculino Chairs (by GamFratesi Design Studio) and smoked oak black tables. These elegant specimens are defined by the attributes of simplicity and comfort, which upholds the exclusive design language of AMASS. Moreover, the whole industrial scope is consorted with the contemporary range of cuisines offered by the establishment, headed by the likes of Matthew Orlando.
All images are courtesy of Enok Holsegaard.
Via: AMASSRestaurant