Amazon launched the Echo Show smart speaker with touchscreen display back in 2017, and later in 2018, an updated version of the Echo Show was unveiled at its Seattle event. Continuing the efforts, the company has revealed the latest member of the Echo family. Dubbed Amazon Echo Show 5, it features a 5.5-inch touchscreen, which is nearly half the size of 10-inch 2nd-generation Echo Show.
There aren't many changes in the design except for the smaller touchscreen. The screen has a resolution of 960 x 480 pixel and can be used to stream over-the-top video content from Amazon Prime or watch on-screen lyrics with Amazon Music.
Stay updated with your to-do lists, calendar notifs, get weather and traffic updates, see latest news and movie trailers and check step-by-step recipe instructions for cooking right on the Echo Show display.
The Amazon Echo Show 5 will feature 1MP camera for Skype and Alexa video calls. Users can control compatible smart home devices with its interactive display or using voice commands via Alexa.
One can control lights, set thermostats and view security cameras through the new Echo. It also features ambient sunrise light that simulates sunrise to wake you up almost naturally.
Also Read: Ring Home Security Alarm System Now Works as Smart Home Hub
Focusing on privacy, it has a dedicated button to turn the microphone and camera off or one can also cover the camera with the built-in shutter.
To be made available in two colors, the Amazon Echo Show 5 is currently up for pre-order for about $90 and will be released on June 26, 2019.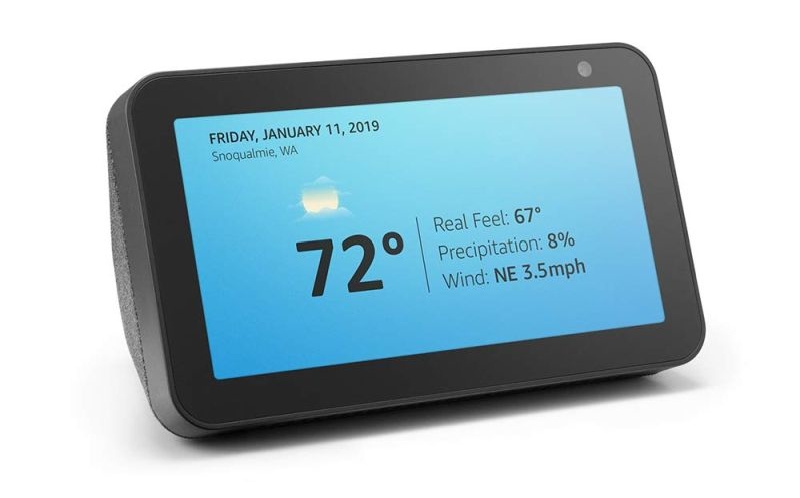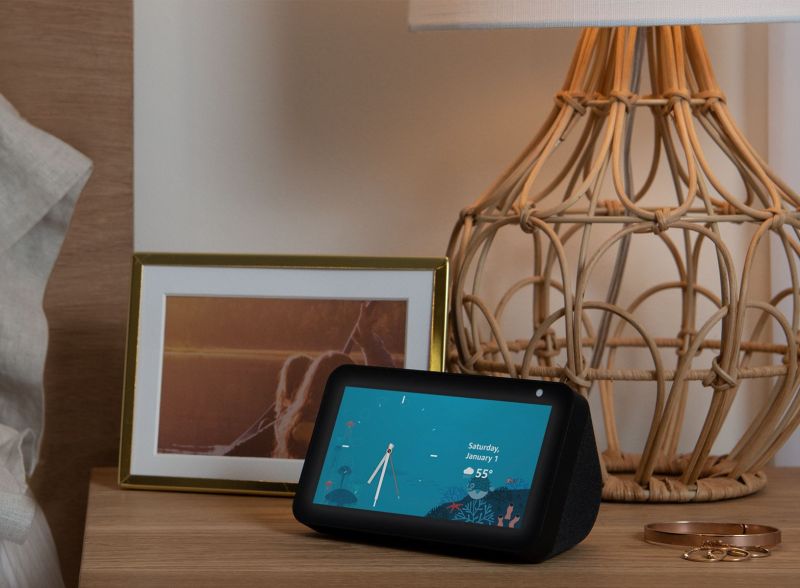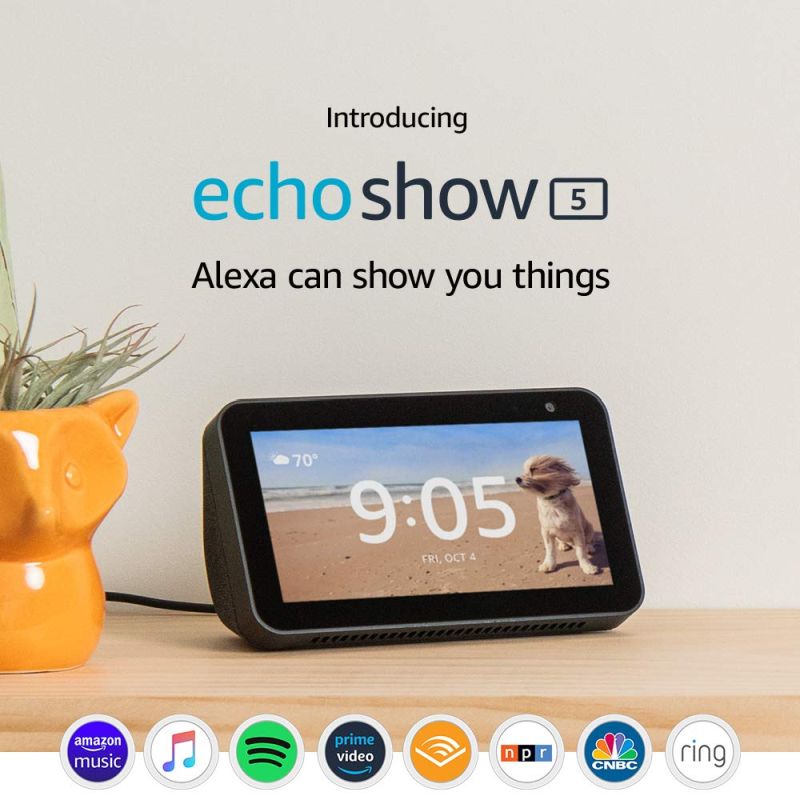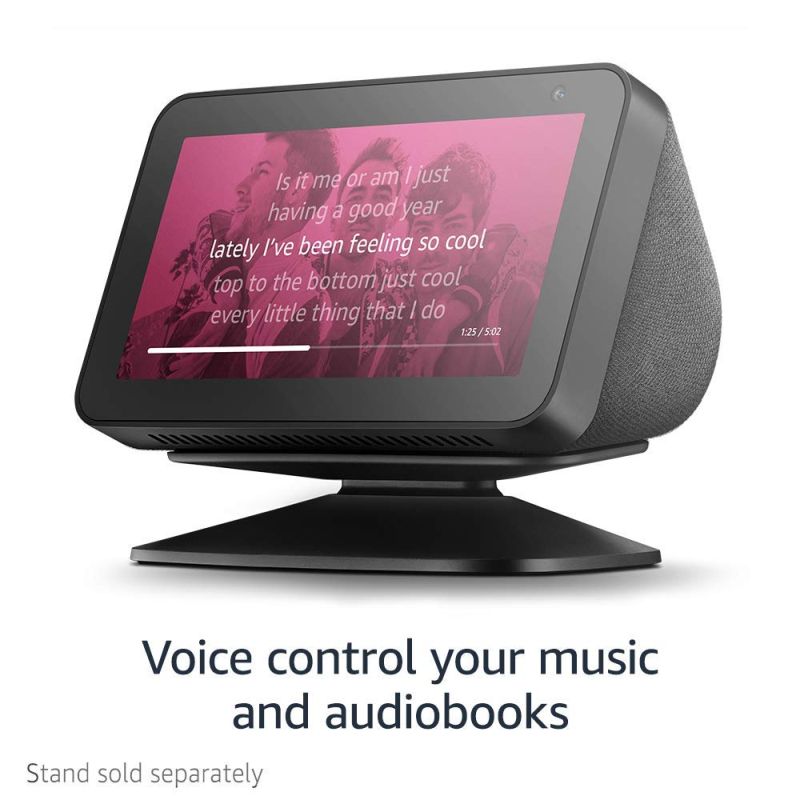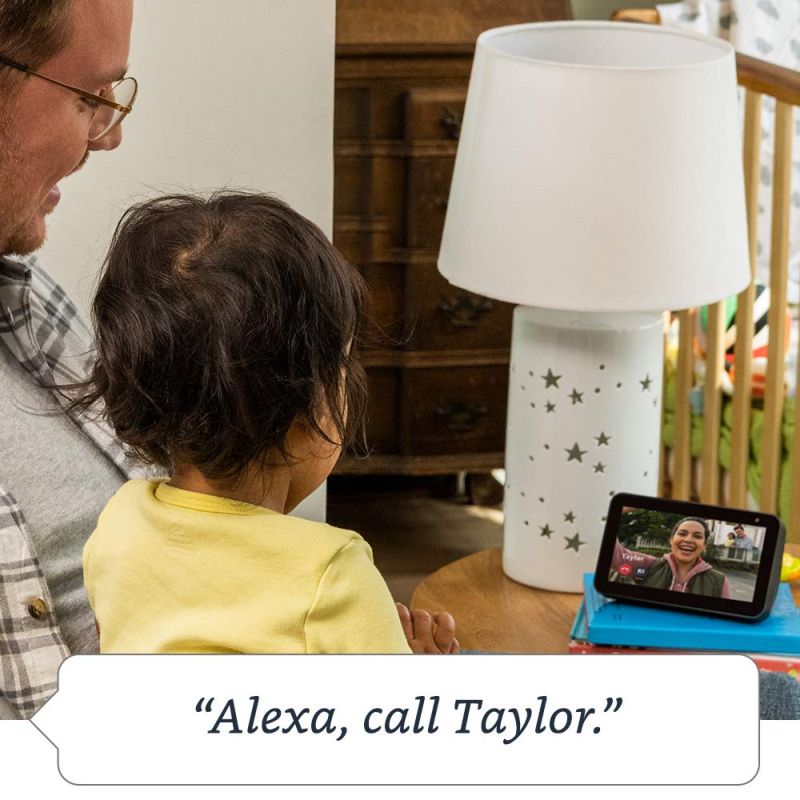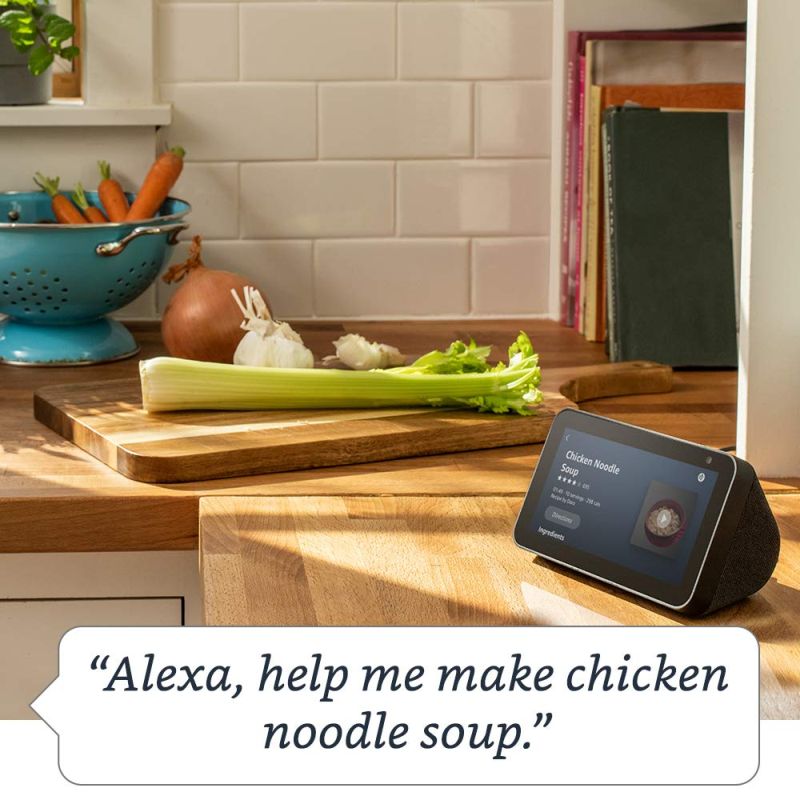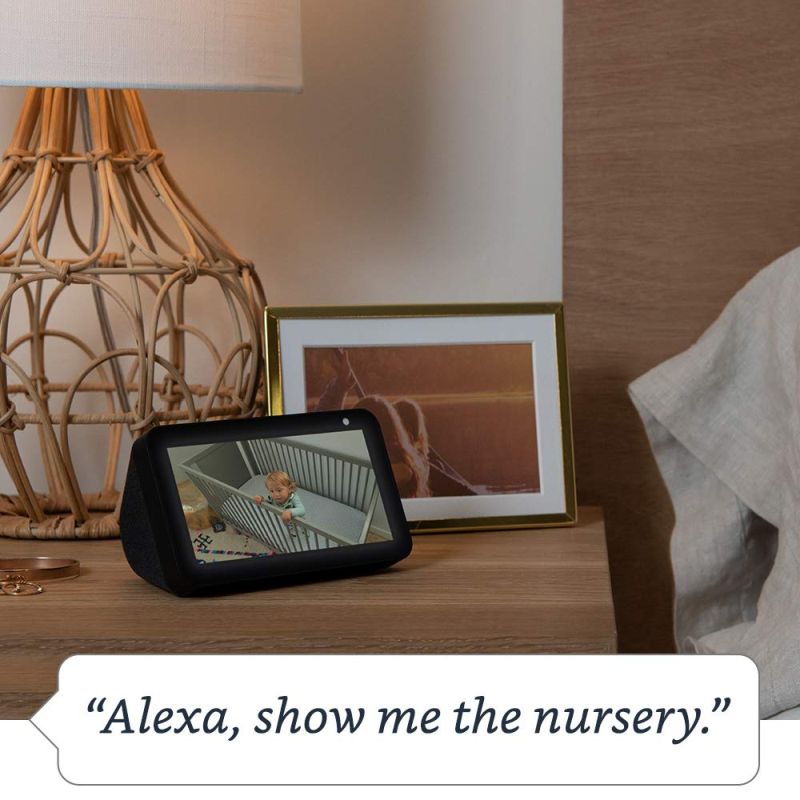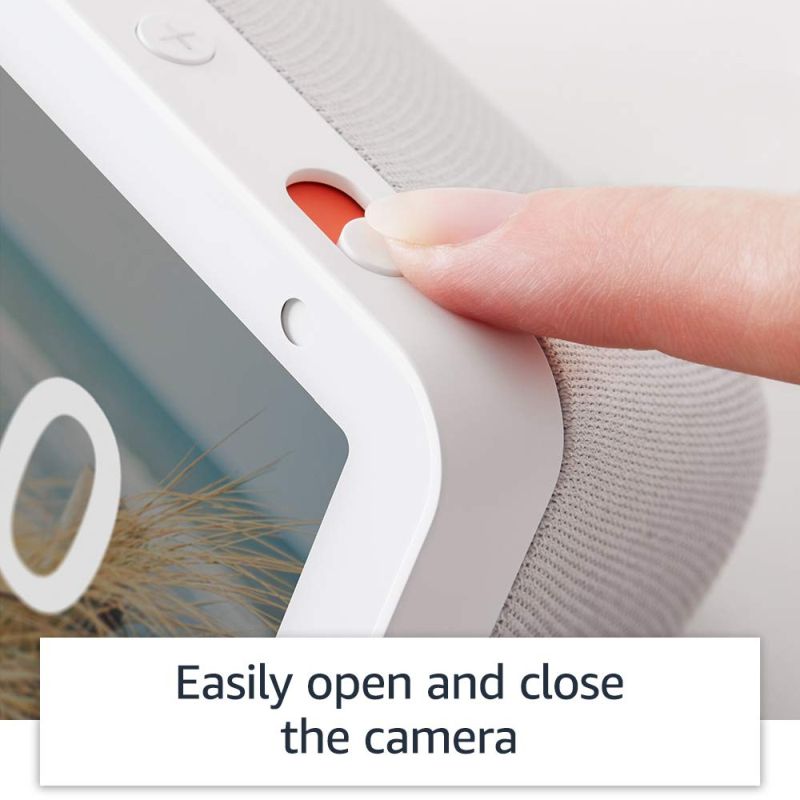 Via: XDA