Jacob and Ana White, a couple from a small town in Alaska have completed a tiny house on wheels in which the client has demanded open living area, kitchen, a lot of hidden storage and lounge area that turns into a guest bed. To meet preferences of the client, they fused furniture with storage and equipped an elevator bed over the multi-use lounge area. A complete bathroom and fully-equipped kitchen are included to keep it comfy. The sliding barn doors of the shelf in living area are re-purposed as work desks, and it is one of the cool space-saving features of this tiny house.
As for its exteriors, triple-glazed glass windows ensure energy efficiency, and the standing seam metal roofing and cedar siding at the front makes it a modern rustic tiny home. Every bit of the space is used cleverly, such as the entryway has a re-purposed iron pipe coat rack, key hangers and other metal baskets to keep small accessories when you enter inside.
All the interior space is easy-to-access, while the kitchen area is raised to store water tank and other accessories underneath. The kitchen is equipped with modern appliances including the laundry under the countertop and sliding pantry shelf. A sliding barn door separates kitchen and bathroom and reveals a sliding closet to hang clothes.
Leaving the kitchen, lounge and bathroom aside, approx. 100-square-feet central open space is there, so it can be slated as a tiny yet spacious home.
This open concept tiny house on wheels is built on 24 foot long and 8 ½ wide trailer. It has a spacious living area and two full beds that can accommodate four persons comfortably. If you are looking out for a cozy tiny house with amazing woodwork, then it is a worthy idea, and you will be excited to know that its plans are being shared for no cost on Ana White's blog.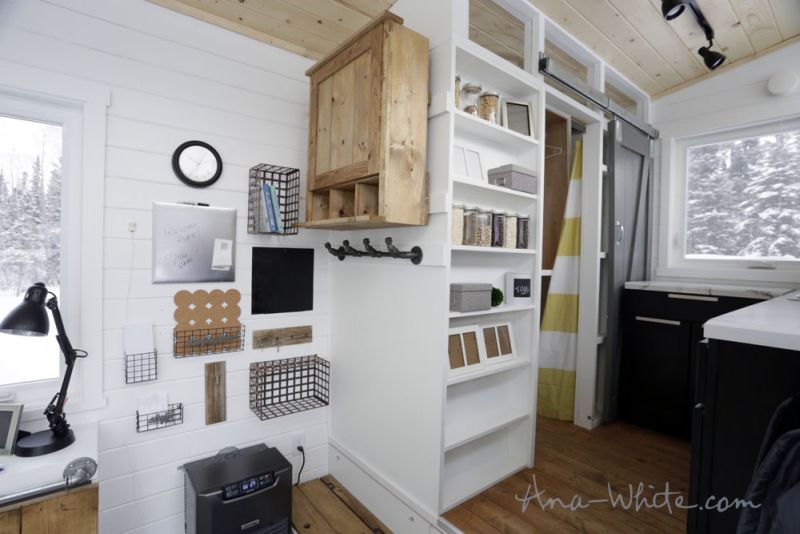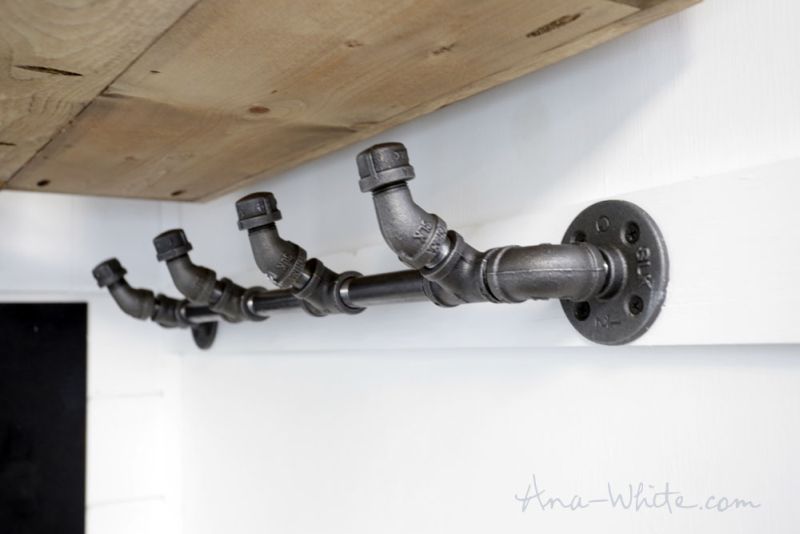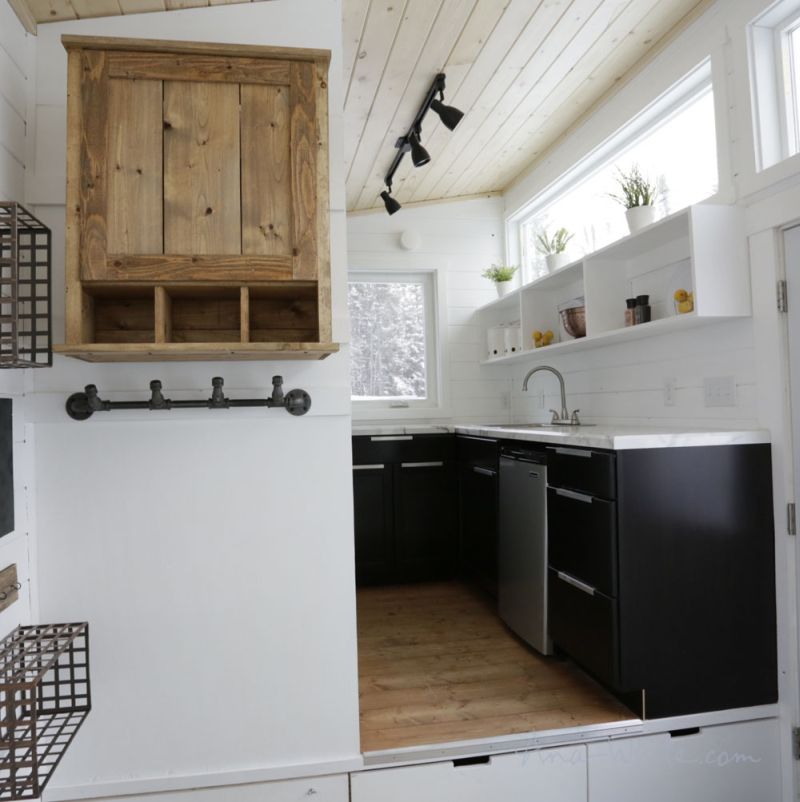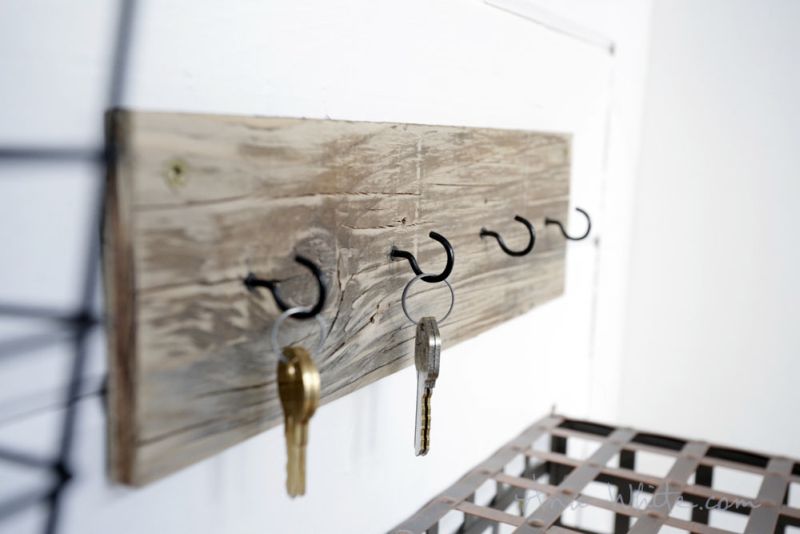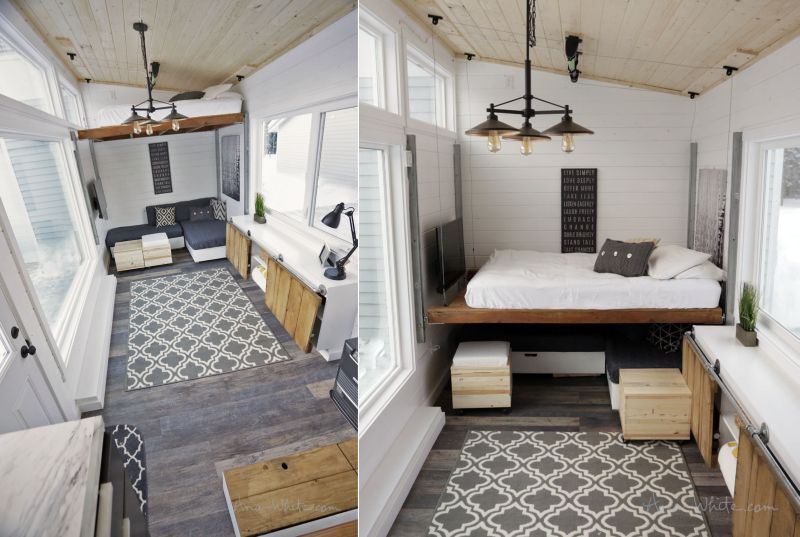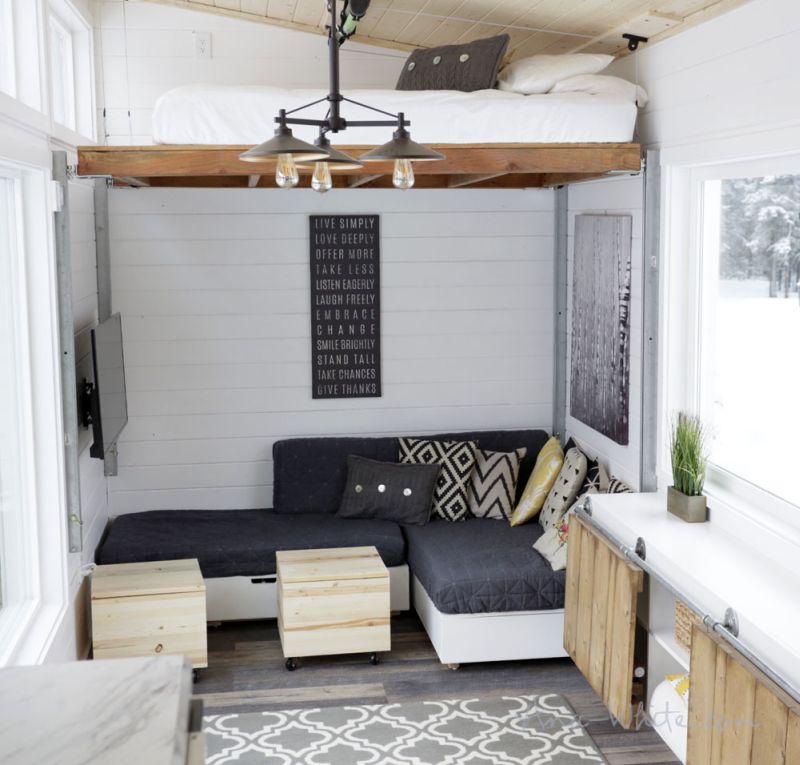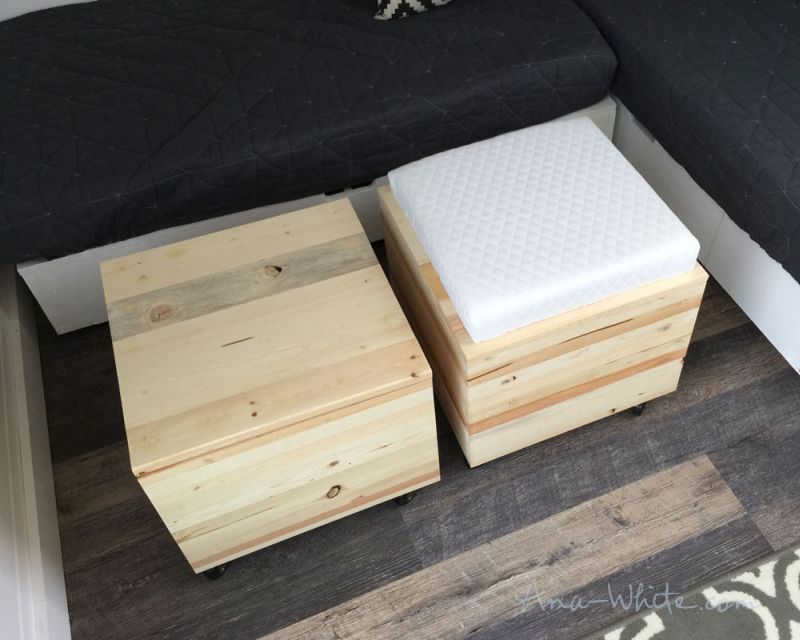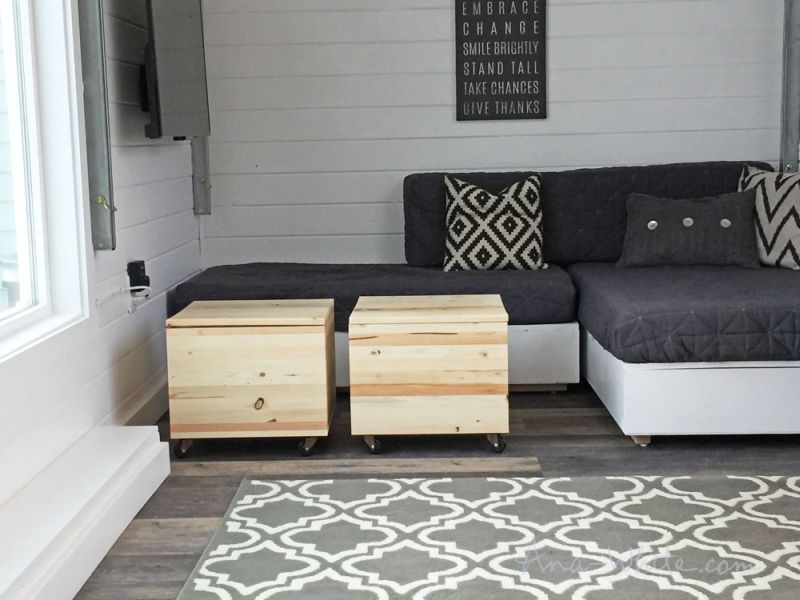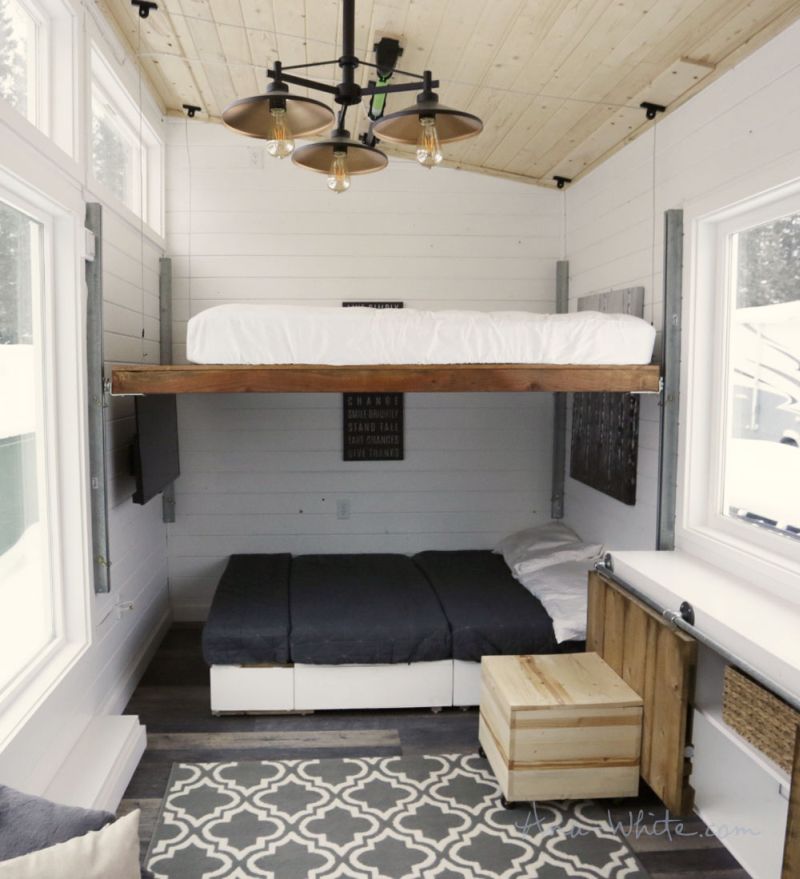 Also Read: 5 Best retractable ceiling beds – one room, twice the space