When you live in a small apartment you get familiar with the importance of space and thus prefer furniture that is spatially efficient. Retractable ceiling beds have been an outright choice for people who crave space-saving furniture. These beds save floor space by lifting up to the ceiling, leaving below an area that can be utilized for living, playing, or working.
For all those who are unfamiliar with retractable ceiling beds, we have a list of some of the best retractable ceiling beds (in no particular order) that will help you understand what it is. And for the ones who like the concept, you can choose one that matches your needs.
Ori Cloud Bed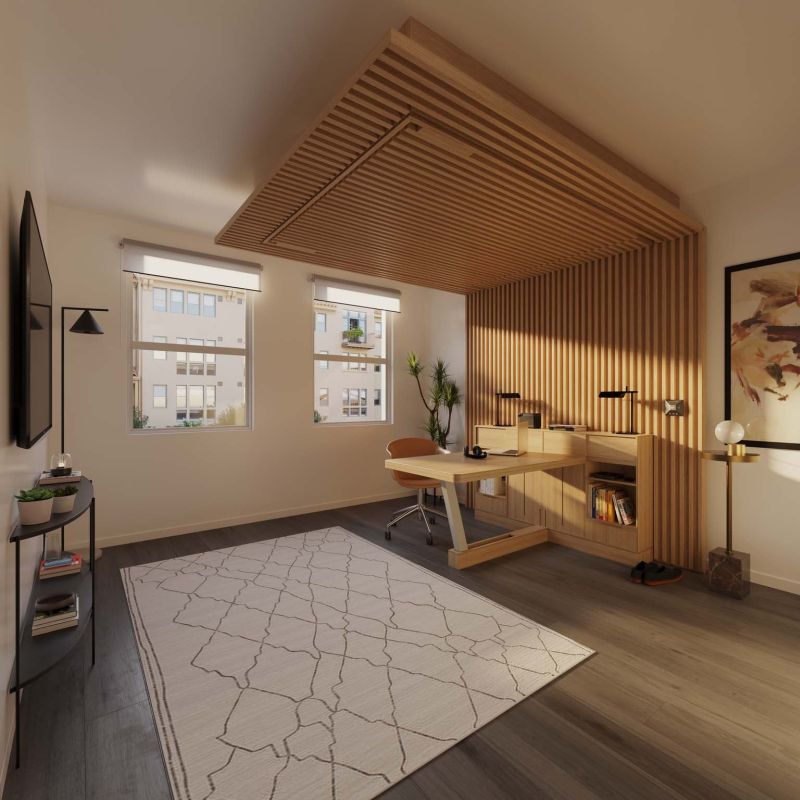 Cloud Bed is a piece of robotic furniture from Ori Living that helps in making the most of a small space. The ceiling retractable bed comes with a choice of a sofa or table (which is left behind on the floor when the bed is fixed into the ceiling by the day). The ceiling and bed are fashioned in wood to create a classy look that doesn't give away the fact that something is hiding right above the head. It is a great example of multifunctional furniture that can be used for different purposes while saving homeowners a lot of floor space. The Ori Living Cloud Bed can retract in just 30 seconds and it is UL-certified for safety.
Smart Ceiling Bed by Bumblebee Spaces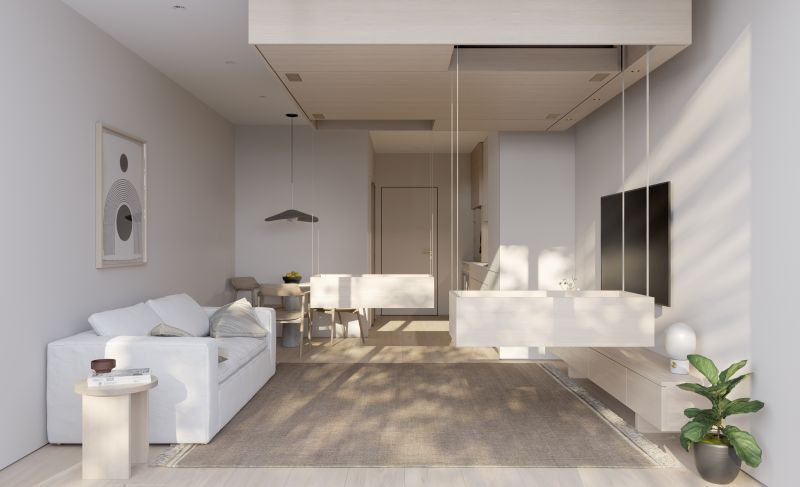 This ceiling bed is a part of the modular furniture system by San Francisco-based startup Bumblebee Spaces that is affixed to the ceiling and comes down only when required. The system includes storage and a work desk, plus a console that becomes a nightstand when the bed is retracted down by users to straighten their back. Users can call down the bed and storage modules via a compatible mobile app.
Also Read: 5 Reasons to Buy a Ceiling Bed (Other Than Being Space-Saving)
Retractable Ceiling Bed from Bed Up Down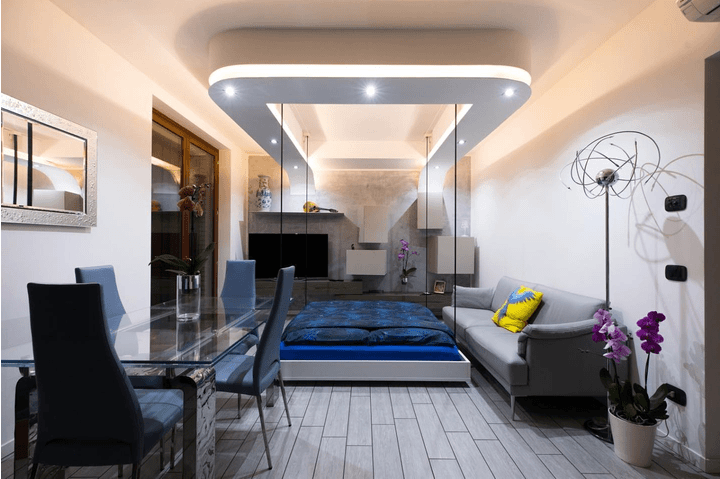 This space-saving bed by Italian company Bed Up Down takes up no space because it smoothly rises up to the ceiling, freeing up floor space underneath. This high-tech piece of furniture can be controlled with a simple gesture, via remote control, managed by an innovative sensor system, and also using a smartphone or tablet. It takes technicians between 2 and 3 working days to install the Bed Up Down bed. It comes in various sizes and styles to choose from. The customer can also choose the desired materials, finishes, coatings, shape and color of the furniture or can even customize the false ceiling.
Espace Loggia Retractable Ceiling Bed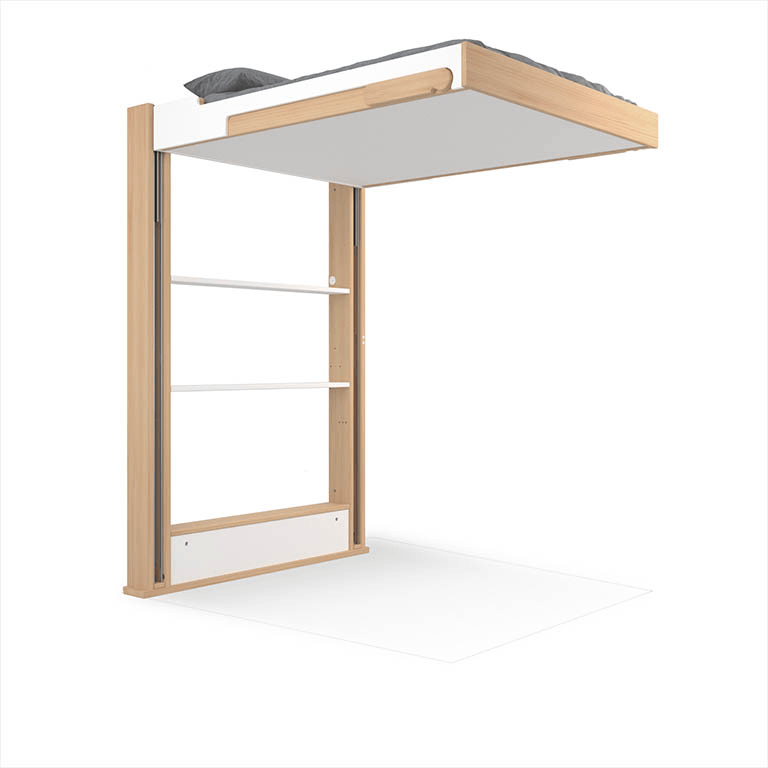 This electric ceiling pull-down bed helps save valuable floor space within a room. During the daytime, it can be lifted toward the ceiling, making space for conventional furniture items like shelves, dressers, tables, and chairs underneath. When you are tired enough and want to hit the sack, you can bring down the bed easily with the push of a button. Made from solid pine and MDF, the Espace Loggia ceiling bed is designed as space-saving bedroom furniture. There are options to include LED spotlights or a folding desk in the unit. You can choose between 20 shades for your ceiling bed.
BedUp VISION Retractable Ceiling Bed
French company Decadrages offers folding and retractable ceiling beds under its subsidiary brand BedUp. Their VISION model is suspended from the ceiling by two steel cables. It doesn't need a load-bearing wall for installation. There are four stop heights to set it up as a sofa, table, desk, bed, etc. In the sleeping position, the tray rests on solid retractable feet available in four standard heights. Made of solid beech and pine wood and metal; this ceiling bed can be installed in less than a day by specialized teams.
Article Updated on 17 May 2022.