Anker has given its Nebula Capsule II projector a Star Wars touch. The company has recently announced a limited edition of Star Wars R2-D2 droid-themed projector that is going to delight die-hard Star Wars fans.
Anker took inspiration from an iconic scene in Star Wars: A New Hope (Episode IV), wherein Princess Leia sends a holographic message through the droid to Obi-Wan Kenobi.
Anker has ditched the black color that it generally uses in its standard Nebula Capsules. The black color has been replaced with colors akin to R2-D2. Not just this, the capsule also makes sounds similar to the droid when it is booted up. Apart from these additions, the capsule features the same specifications as the standard versions of the capsule.
The Capsule features an auxiliary port, a full-sized USB port, an HDMI port, and a USB-C port for charging it. It is also equipped with a voice remote, a USB-C cable, and a power adapter in the box. The device has a battery life of about 2.5 hours when it is used as a projector. It can also double as a Bluetooth speaker.
This limited edition Nebula Capsule runs Android 9 with Google Assistant and Chromecast support. It has a brightness of 200 ANSI lumens and a 720p resolution. It can project images and videos up to 100-inches in size.
Also Read: You can Rent This Star Wars-Themed Home in Florida on Airbnb
If you are a Star Wars fan and love to collect Star Wars-themed merchandise, this one is for you. You can grab one for yourself through Amazon for $700.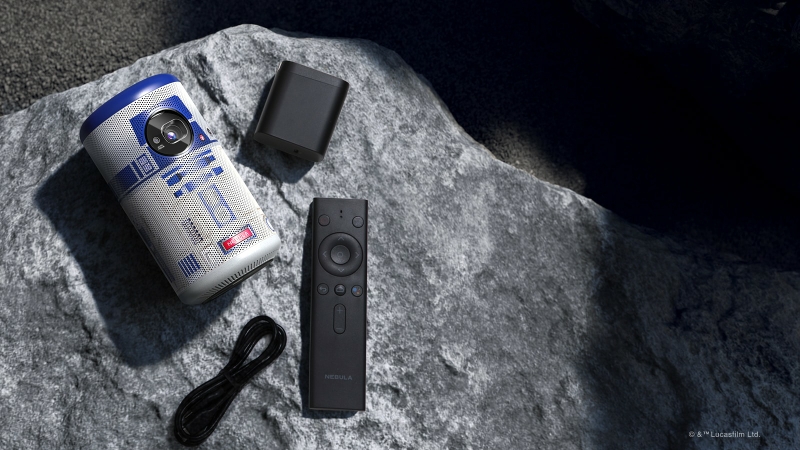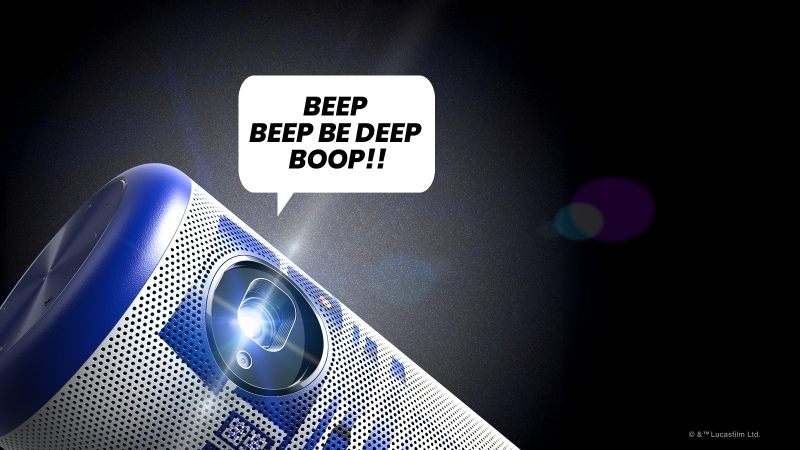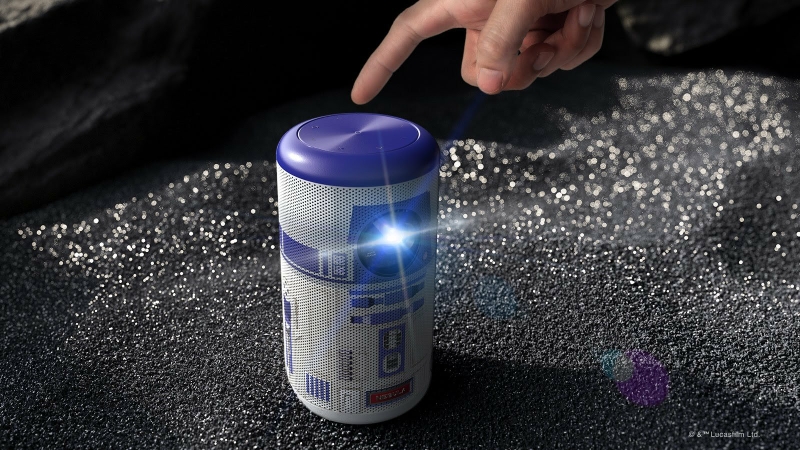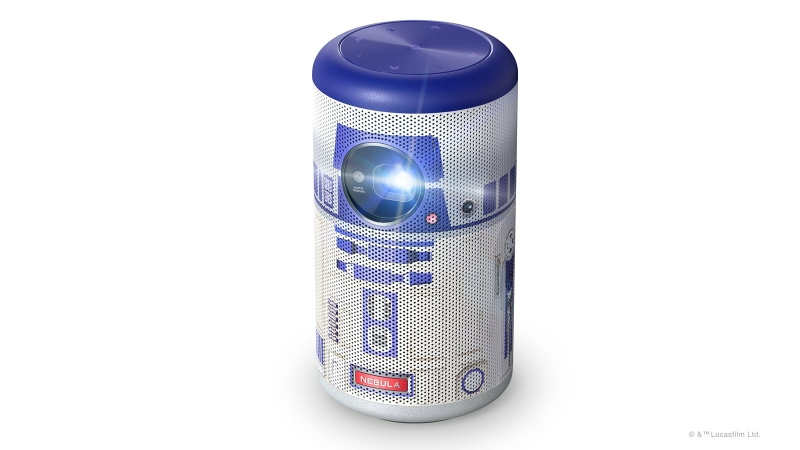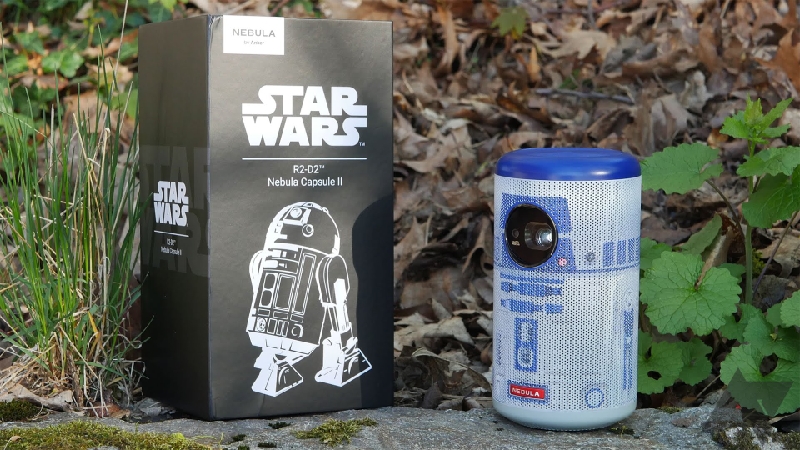 Via: GizmoChina