After the launch of the Galaxy's Edge themed park in Florida last year, there is a definitive rise in the number of Star Wars-inspired rentals in the adjacent areas. A recent example is the 12 Parsecs by Loma Homes located near the Champions Gate resort. This Star Wars-themed vacation rental is located at a 15-minutes drive from the park.
The rental accommodation can sleep for up to 20 people at a time, making it perfect for a large group. There are 9 bedrooms, each themed after different characters and scenes from the franchise. The rental features a full kitchen with a separate dining area and 5 bathrooms. The entire living space is outfitted with hand-painted wall murals, custom lights, and handmade beds. All the rooms are meticulously detailed to the theme of Star Wars.
You can sleep on a bed themed after the Millennium Falcon cockpit, on a floating bed in Cloud City, or in a furry bed in the Hoth ice-cave room. The hallways and doors are also decked out with the otherworldly theme. Aside from the themed rooms, guests also have complete access to the Champions Gate Oasis resort with a water park, 2 golf courses, splash pad, game room, theater, etc.
Also Read: 25+ Most Unique Airbnb Vacation Rentals from Around the World
The 12 Parsecs rental home offers resort-style amenities, as well as a private, heated swimming pool. In addition, there are several Star Wars Easter eggs hidden inside that guests are expected to find during their stay.
This Star Wars-themed accommodation can be rented for about $490 on Airbnb or at the official website.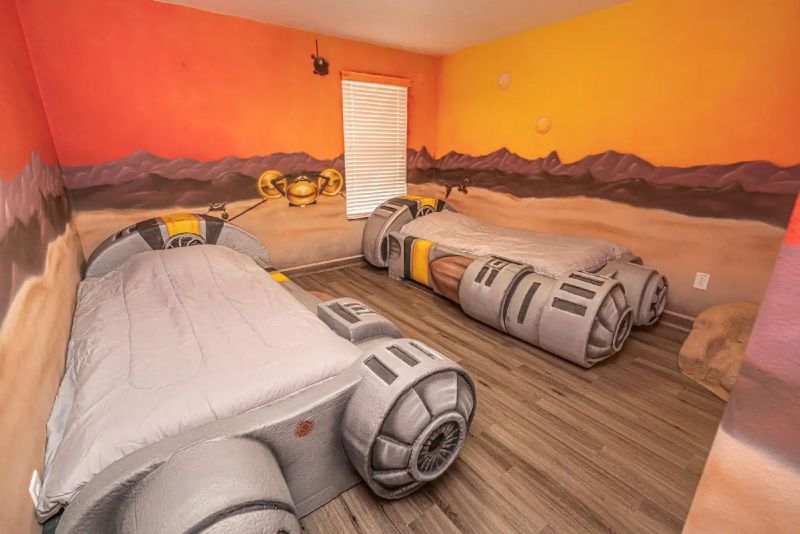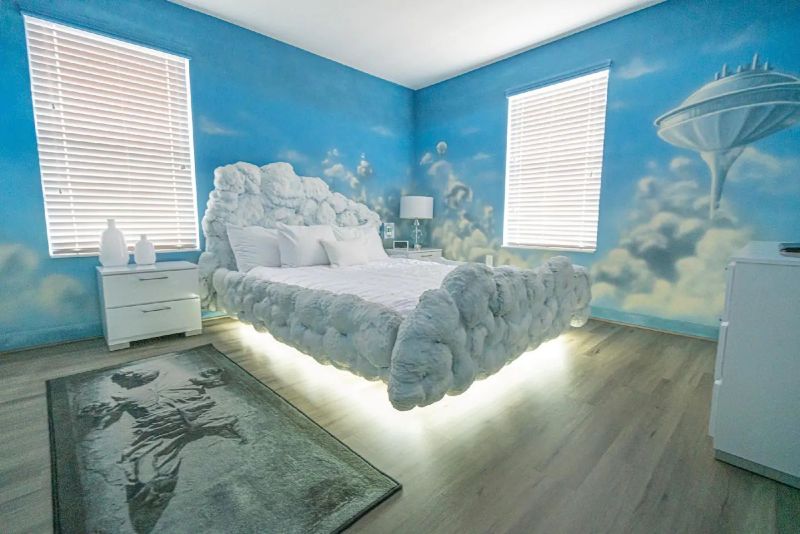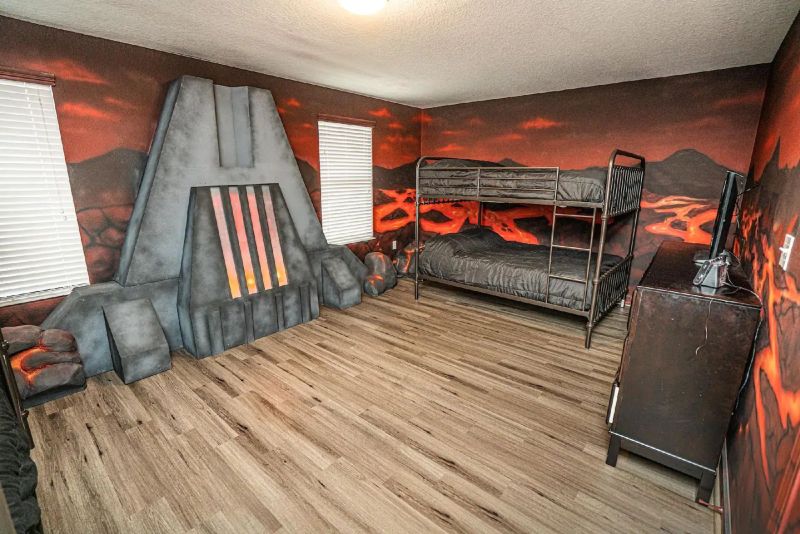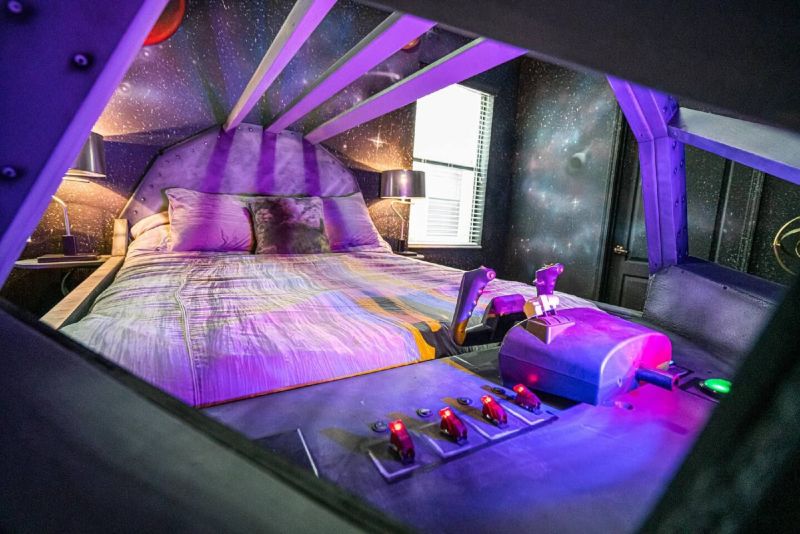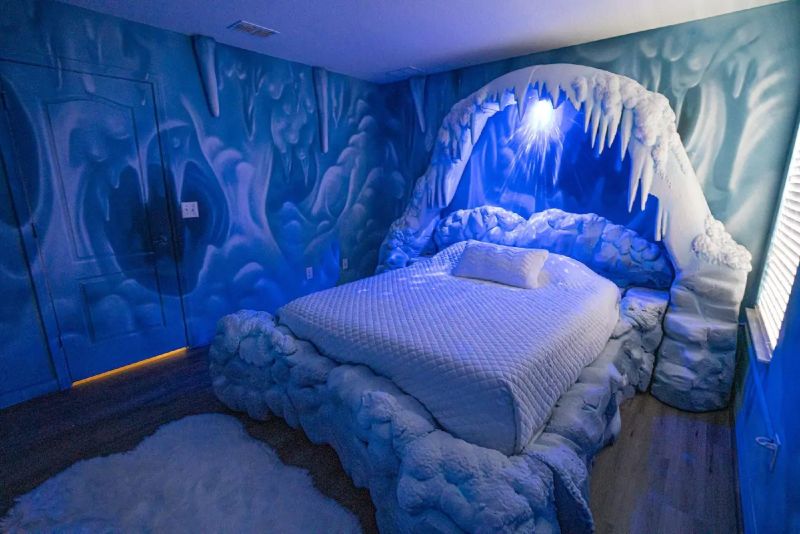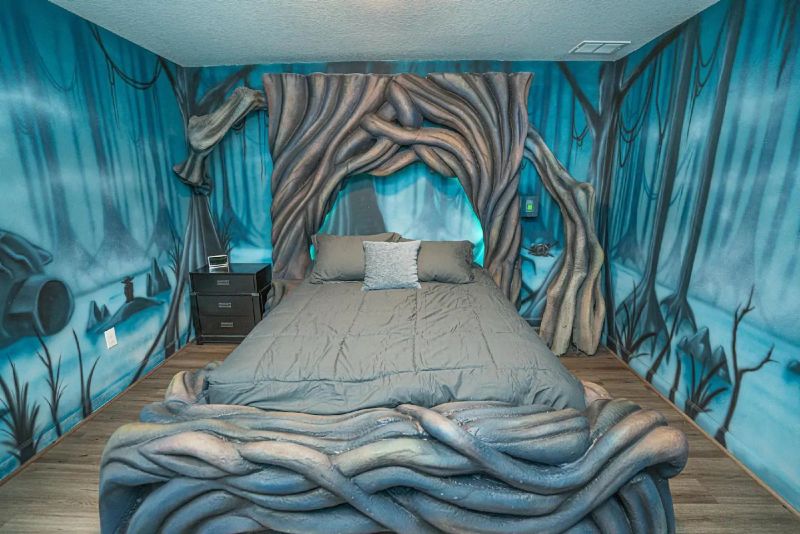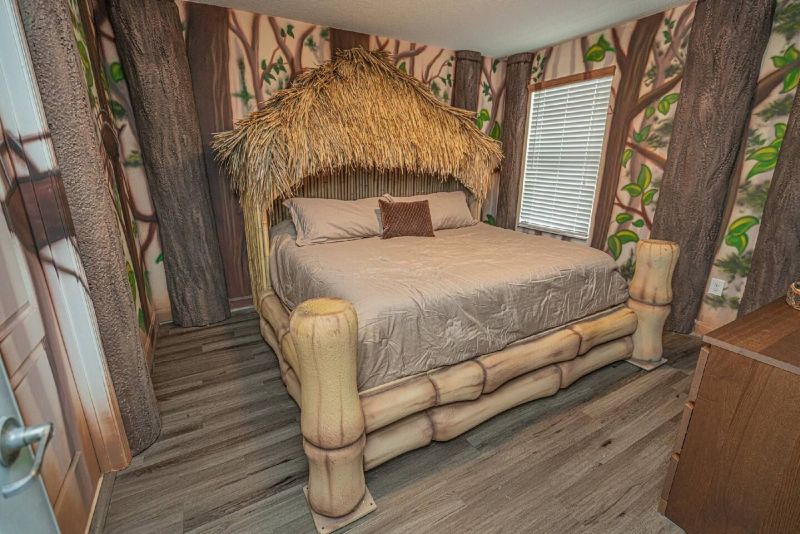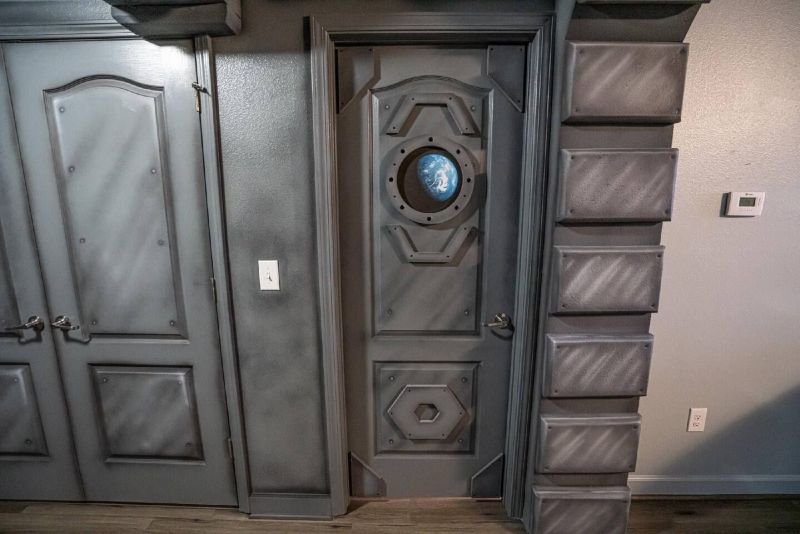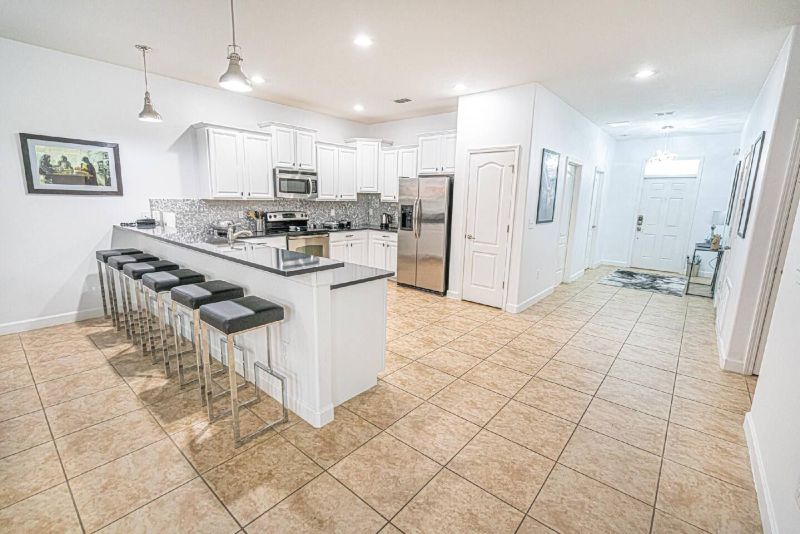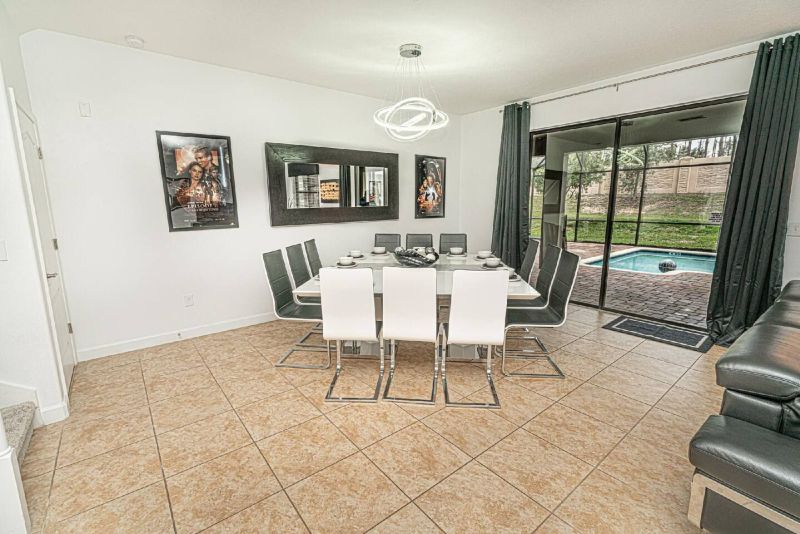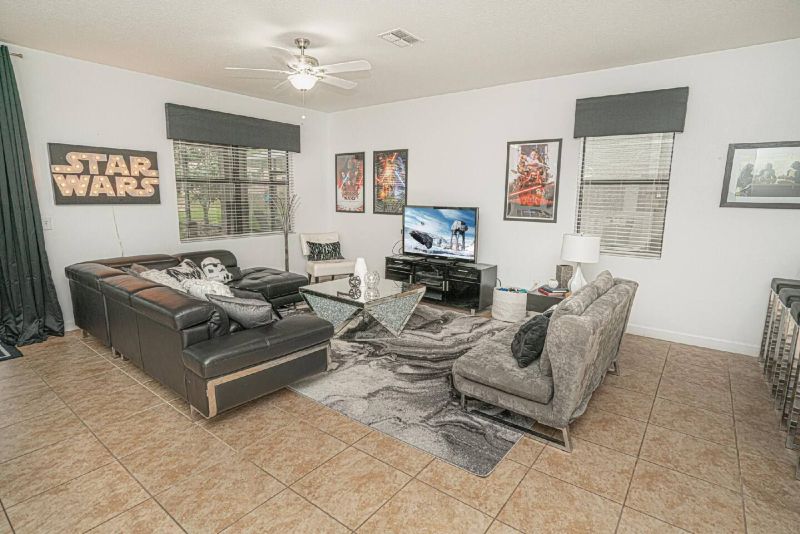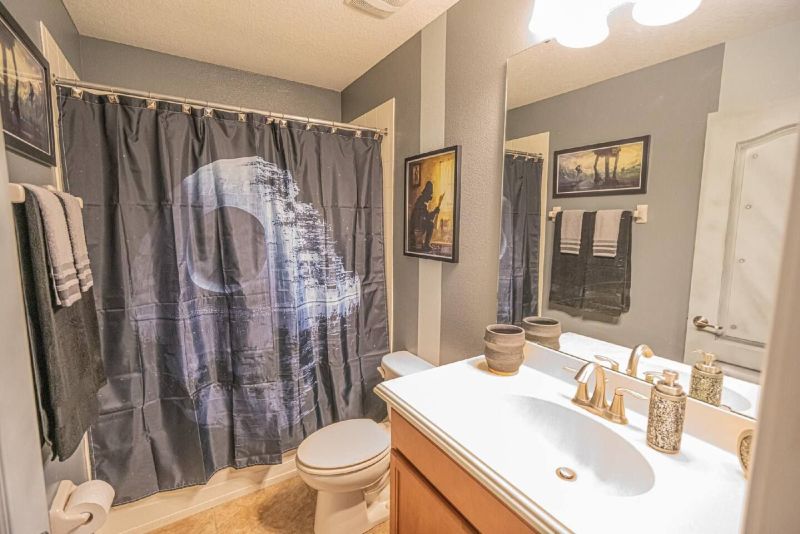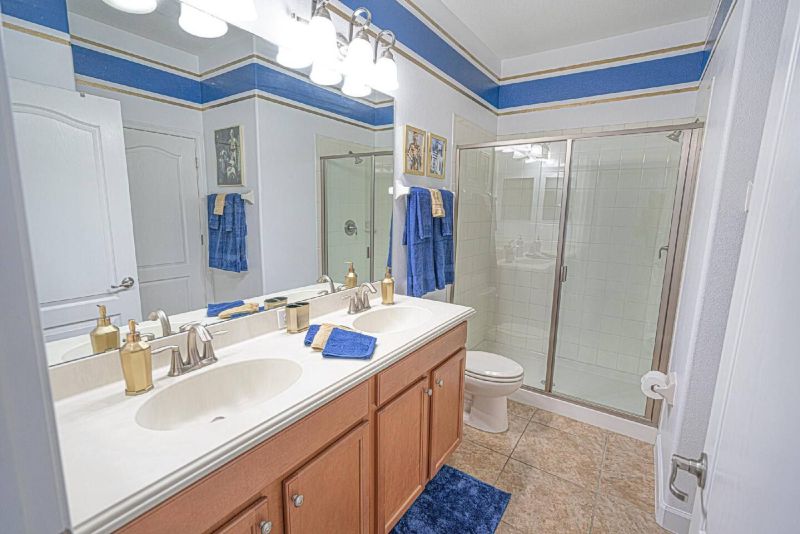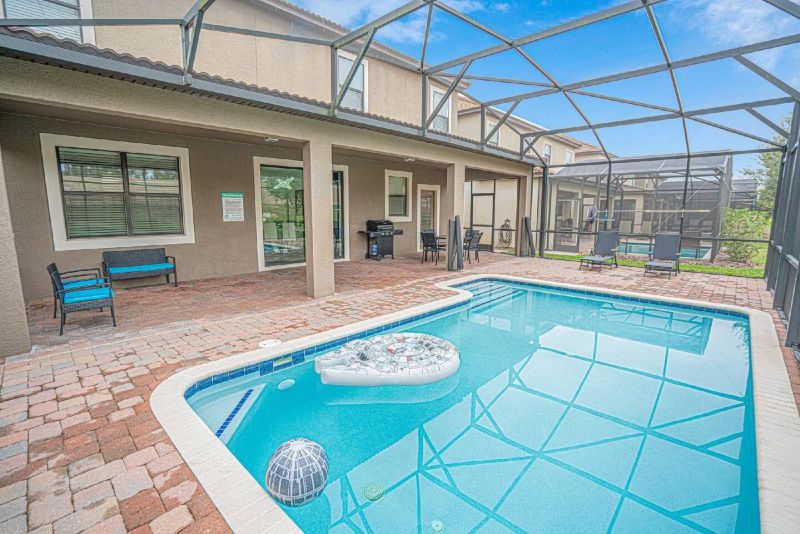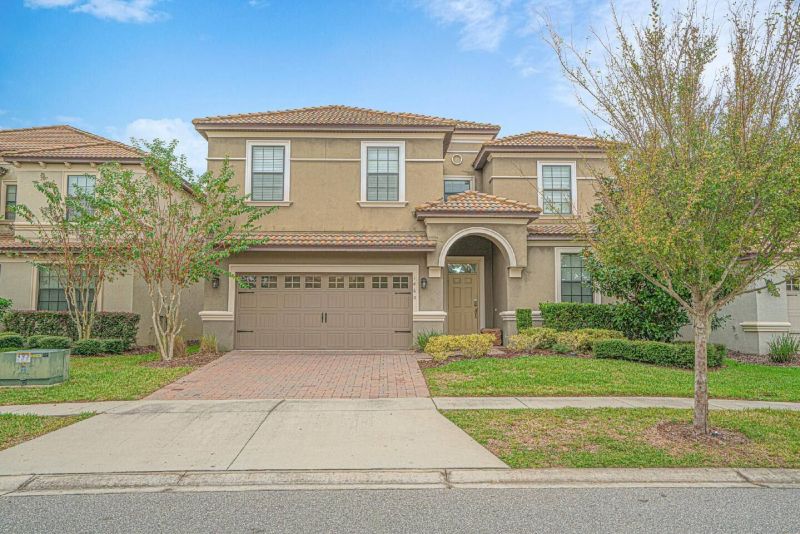 Via: Travel&Leisure