Inspired by James Bond classic The Spy Who Loved Me, French architect Jean Michel Ducancelle has created a fully-independent floating eco pod called Anthenea. The deep-sea palace 'Atlantis' in the 1977 Bond movie intrigued and inspired the architect to build this mesmerizing floating apartment-like edifice.
This 50-meter square stunning floating habitat comprises various living spaces. There is a living room with a curved sofa and furniture and fiberglass windows providing amazing views of sea life. The cozy bedroom with a round bed, a wardrobe and shelves give you a homely feeling.
There is a bathroom next to the bedroom, which has double sinks and round bathtub with the availability of fresh and seawater. This suite also features a fitted kitchen. The best part is the 360° solarium and bar with an inclinable umbrella that can house 12 people at a time.
Also Read: World's First Underwater Luxury Resort 'Floating Venice' to Open in Dubai
Anthenea has been built with an eco-friendly consciousness. It is equipped with five solar panels, electric motors, and other mechanical systems. The marvelous design, features, and function all have earned Anthenea the 2019 Innovation Trophy from French tourism magazine L'Echo Touristique.
This astounding apartment-like floating pod offers luxury, peace, and pleasure and it all can be yours for $265,000.
The floating pod combines futuristic architectural projects and floating houses. This beauty provides a design with customized furnishing and absolute comfort with household functions.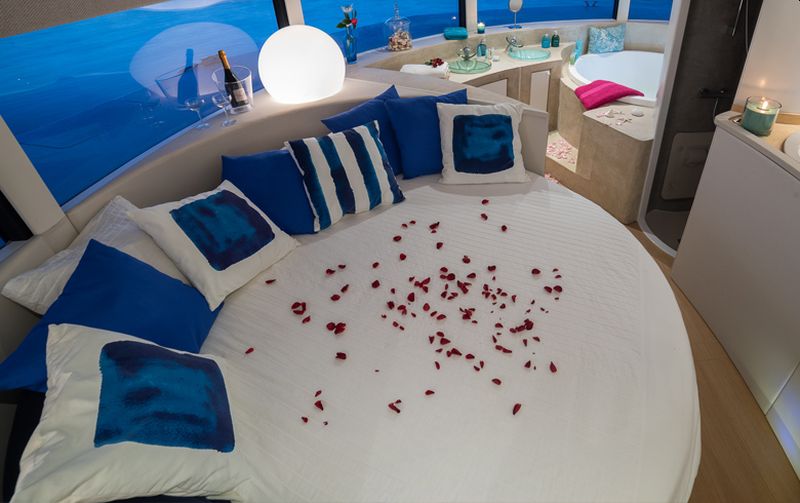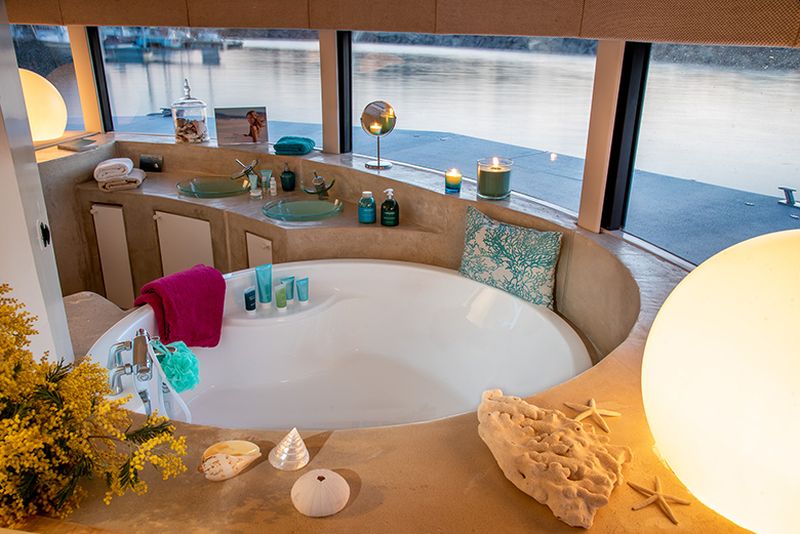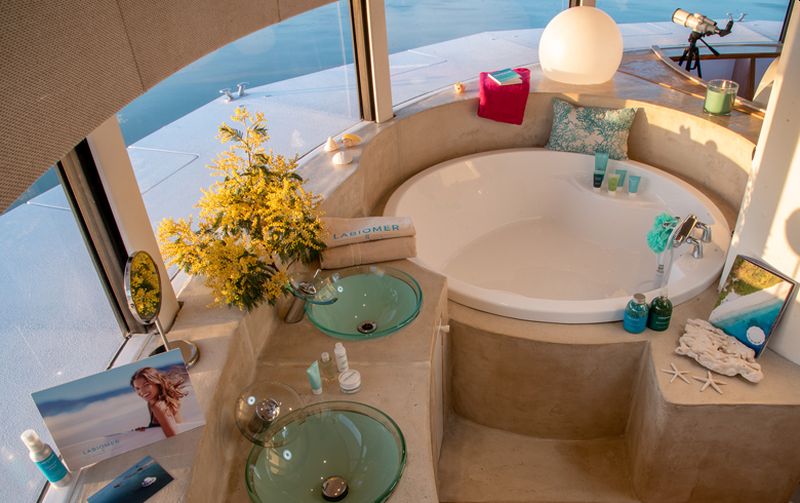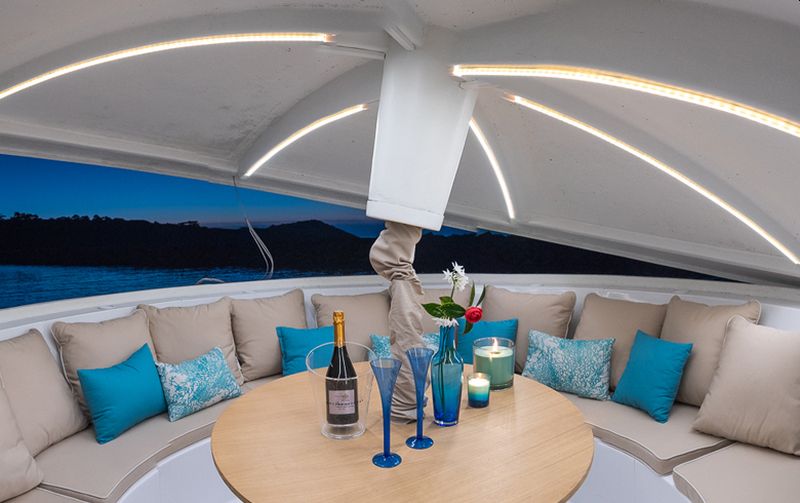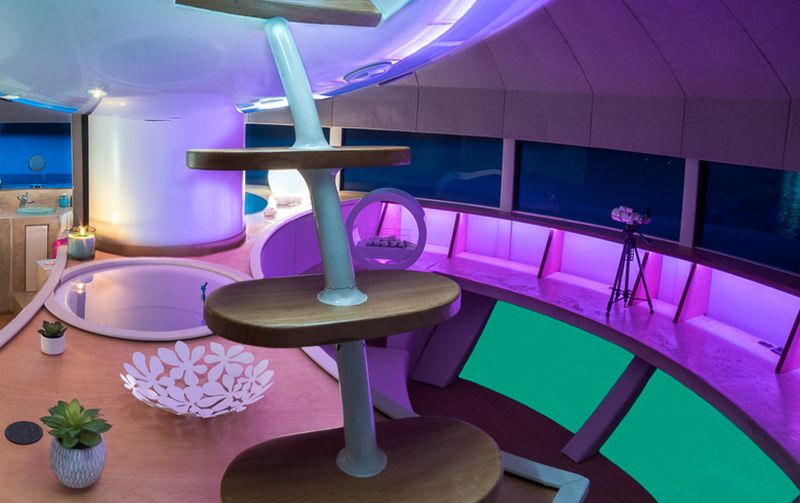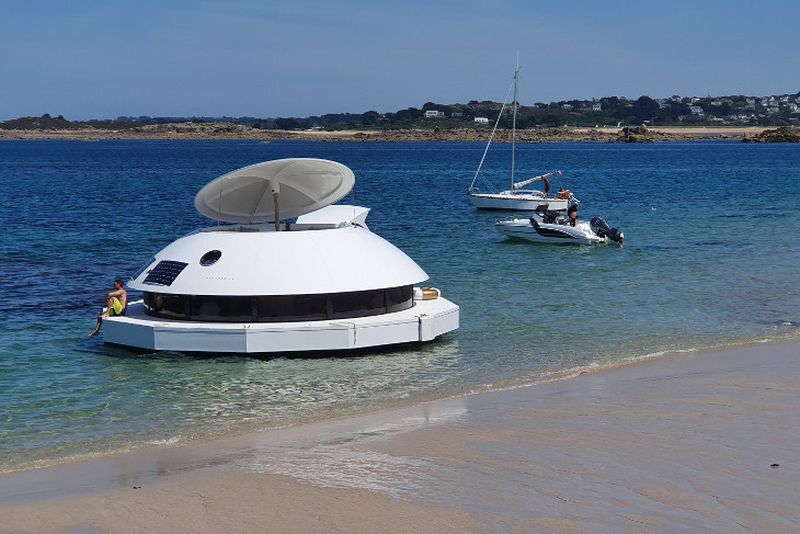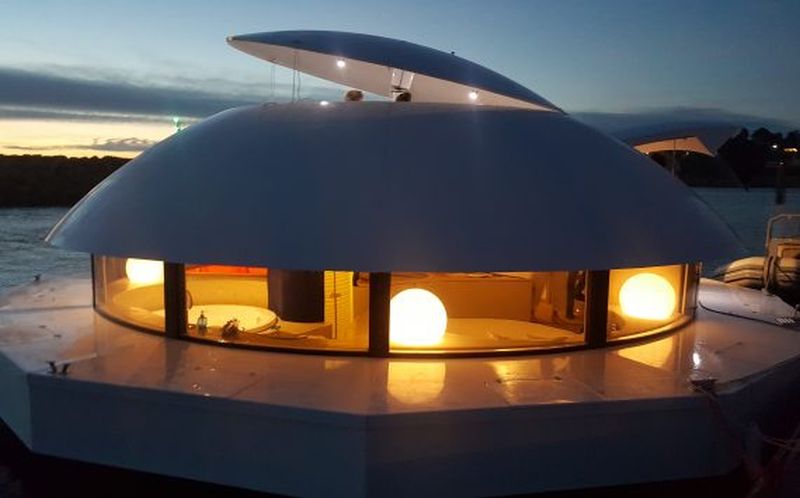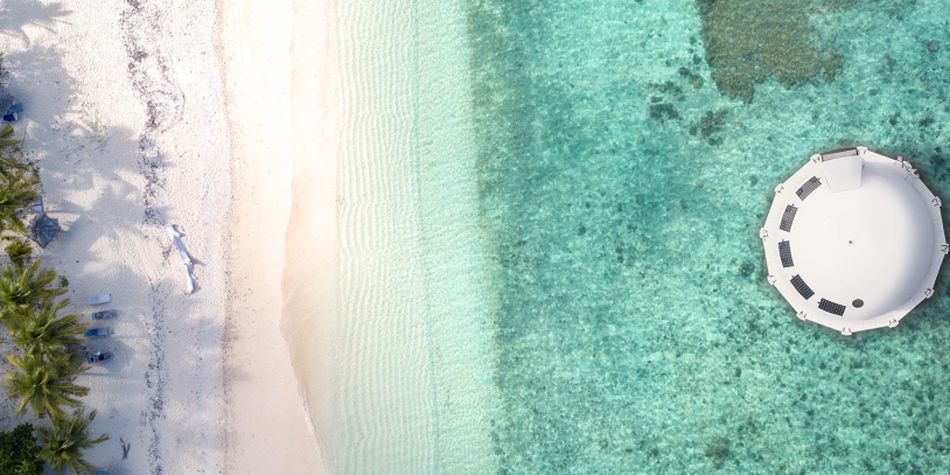 Via: ArchiExpo