We could have never imagined that an umbrella can be turned into a table lamp if we hadn't seen it for ourselves. Well, it is quite possible now. Anti, a waste transformation business is responsible for creating beautiful sustainable items from discarded products that otherwise are found in the heap. Anti released its first product line of lamps made from thrown-away umbrellas.
An umbrella when intelligently molded a little can result in lighting up a room. Both circular and desk lamps are carefully crafted from waste materials to add décor to your house. Keeping the goals of sustainability in mind, Anti breathes a new life to these discarded items and transforms them into gorgeous lamps.
Around one billion umbrellas are made each year but somehow end up lasting for just six months or so. The waste umbrellas after being collected are disassembled into their separate materials groups (plastics, metals, nylon) and are then made into attractive and functional desk and table lamps.
Also Read: Shroom in the Room Creates Quirky Night Lamps out of Wood, Moss and Crystals
The new range of table lamps is energy-efficient and equipped with G4LED bulb. The desk lamp is characterized by fabric shade which provides a subtle light to any space. Both table and desk lamps are available in two color option, black and chrome. In addition, the desk lamp is loaded with a stem and arm section that swivels 360 degrees.
The umbrellas were collected from streets, garbage bins and train stations and transformed into magical lamps. 3D-printed recycled plastic filament was used for various components that are made from recycled materials. The 3D-printed parts also need to be cleaned and finished. Table lamp is available for approximately $250 while one can take home desk lamps for $290 approx.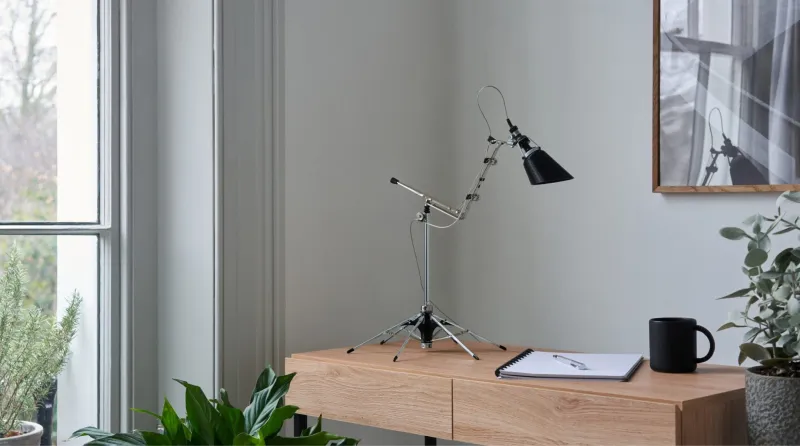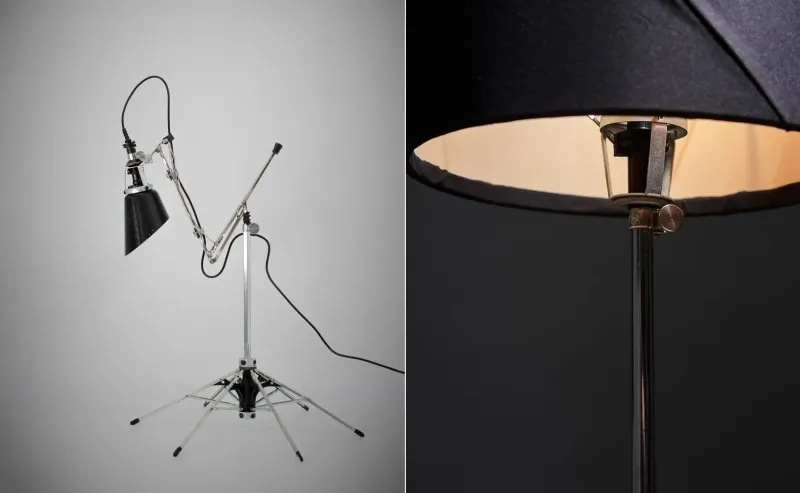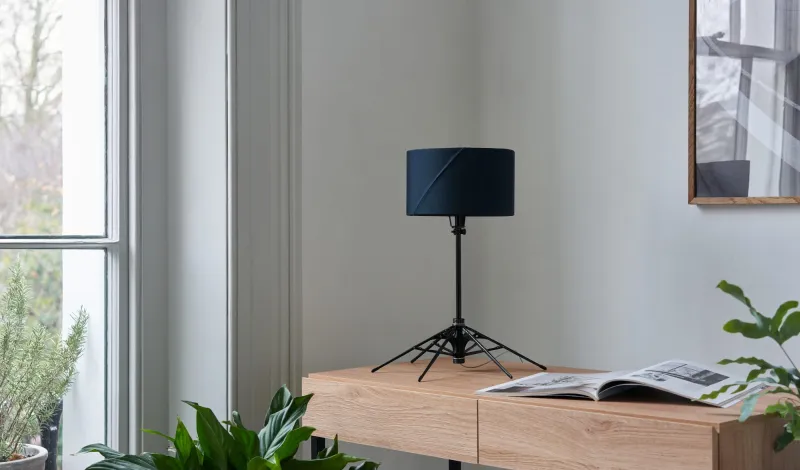 Via: Design Milk