As Salone del Mobile approaches, it's expected that a number of popular brands will reveal their newest furniture designs. One such brand we want to shine the spotlight on is antoniolupi, a famous Italian home and bathroom furnisher. The Tuscan-based company will be taking center stage at the event with its five famous washbasins that were originally made in compound materials and are now reinterpreted in marble and stone.
Marble has always been a prime material in antoniolupi projects and these five washbasins – namely Tuba, Ago85, Simplo85, Fusto and Albume – mark the company's reignited interest. Using natural materials completely changes the character of these sinks, turning them into contemporary sculptures.
Also Read: Martinelli Luce's Avro Pendant Lamp Charges Your Smartphone
Turning marble and stone into functional sculptures has been made possible with advanced technologies. Each washbasin is unique, being crafted from a single block of marble or obtained from overlapping several volumes. They are distinguished by their unique natural customization in form of colors and textures of the material.
Truly these sinks are transformed into timeless jewels that reconnect man and nature.
Tuba by Carlo Colombo
This round freestanding sink creates a strong visual impact with its tubular shape that tapers towards the bottom. Initially available in Flumood, now the sink is offered in Port Laurent marble.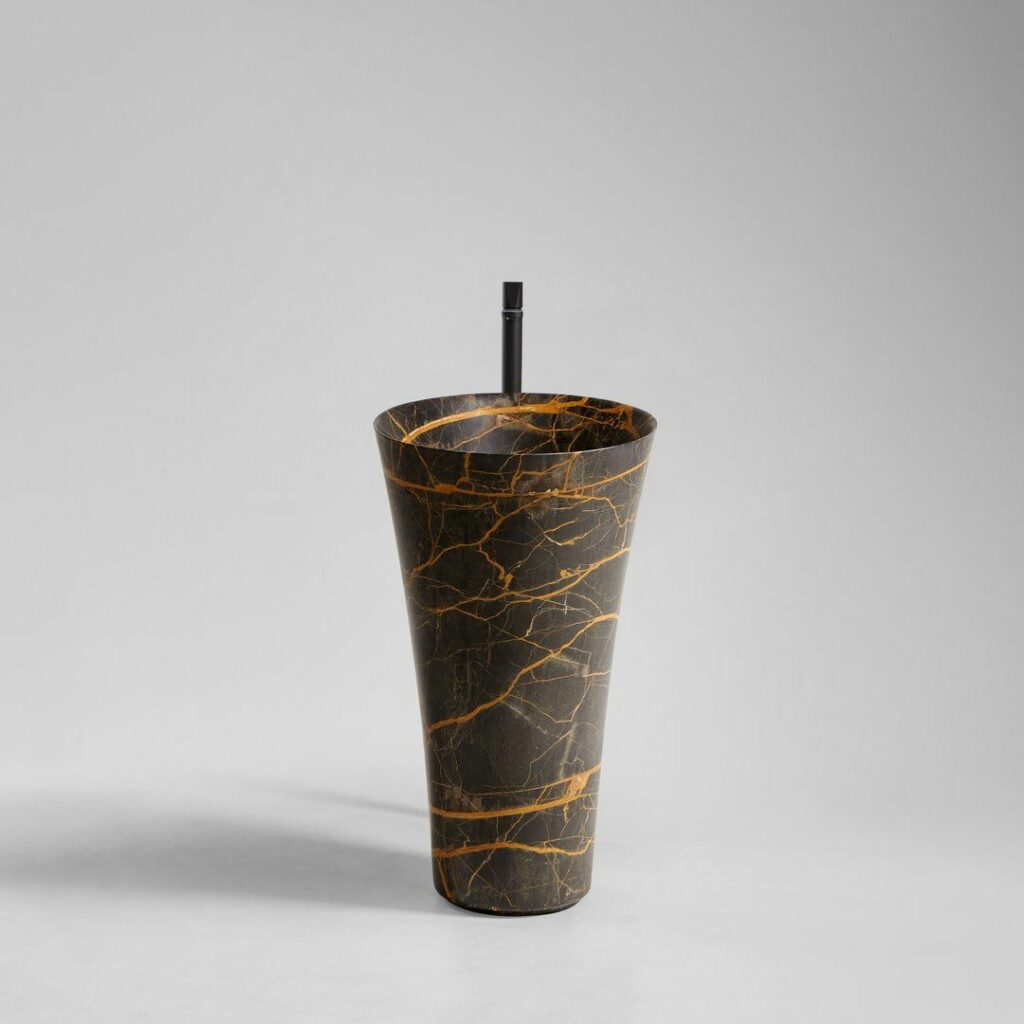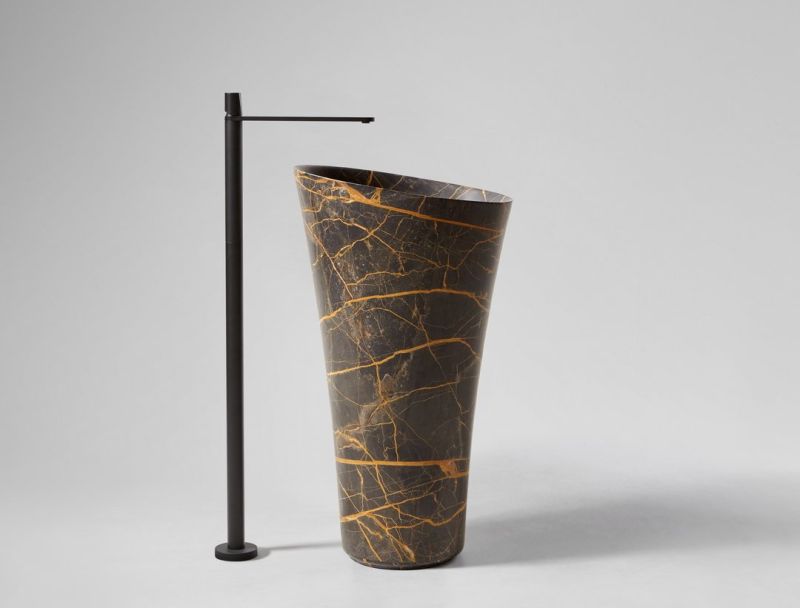 Albume by Carlo Colombo
Albume is a freestanding washbasin born from the overlapping of different geometric shapes. It combines two different materials for the basin and base, and now is offered in a version completed in Calacatta Viola marble and Cristalmood.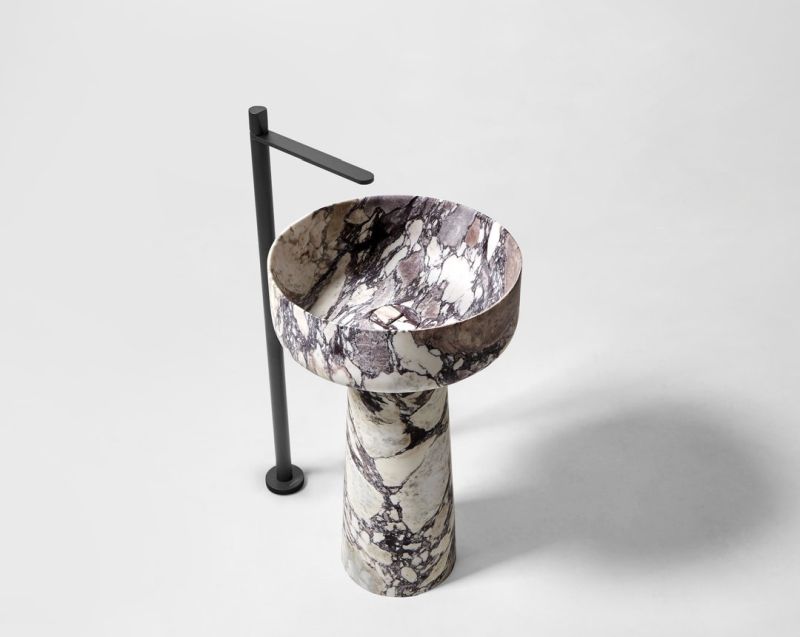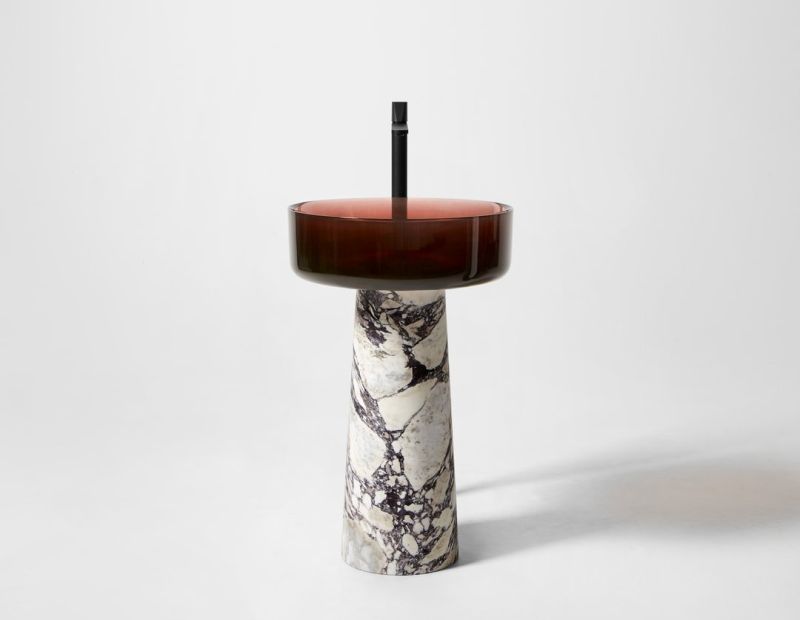 Ago85 by Mario Ferrarini
Comprising a circular basin with thin edges and a cylindrical base that narrows upwards, this freestanding washbasin can become the focus of any contemporary bathroom. Apart from the Flumood or Colormood versions, it is now available in grey stone.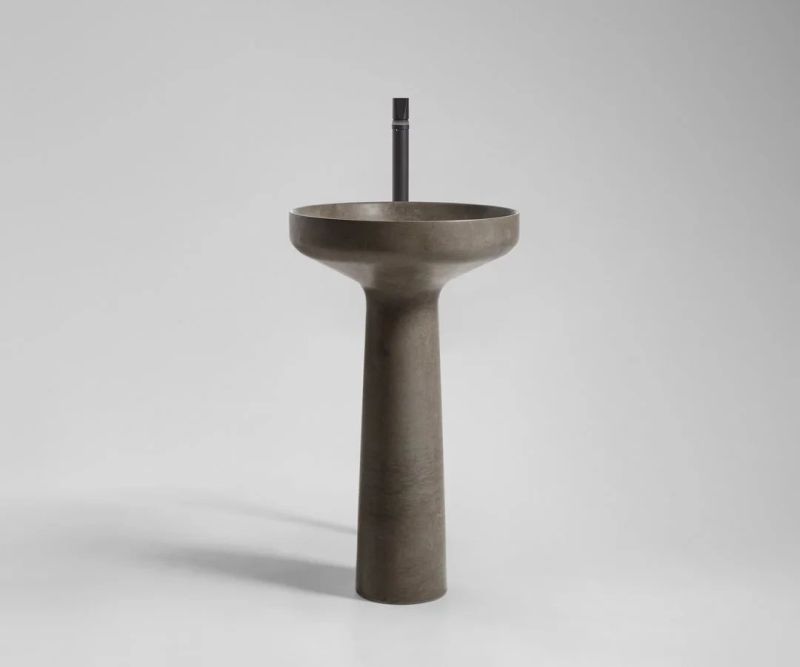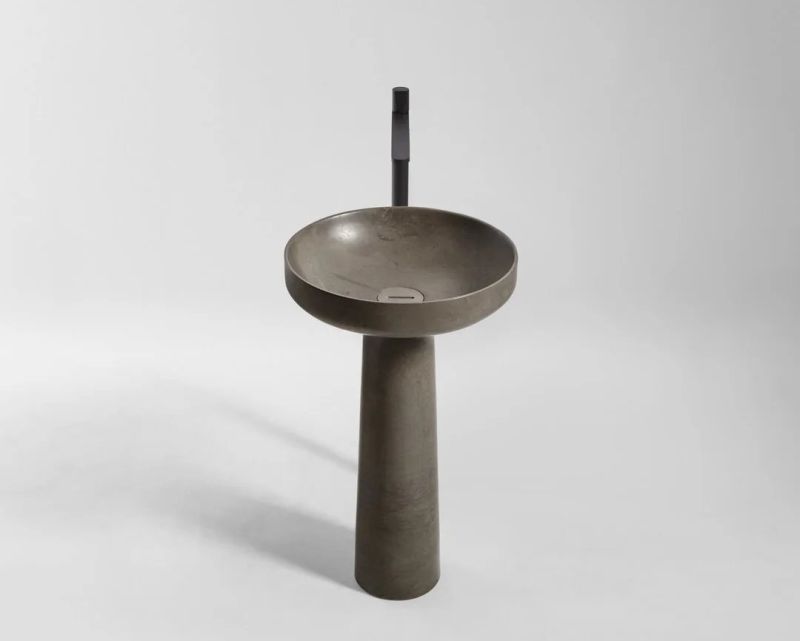 Simplo85 by Mario Ferrarini
Made of Flumood or Colormood, Simplo washbasins are defined by thin edges and the surface for accessories. The new Rosso Levanto marble version is a sculptural volume of pure elegance.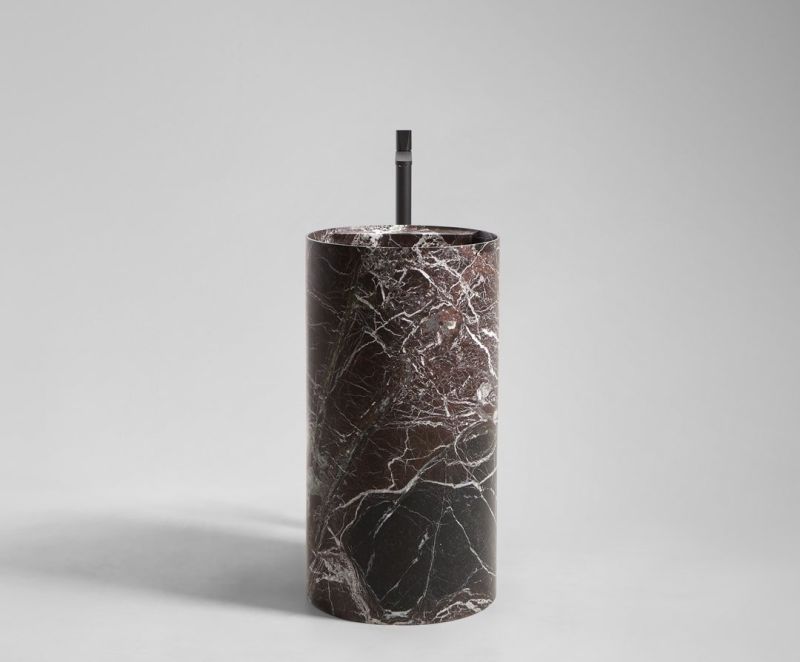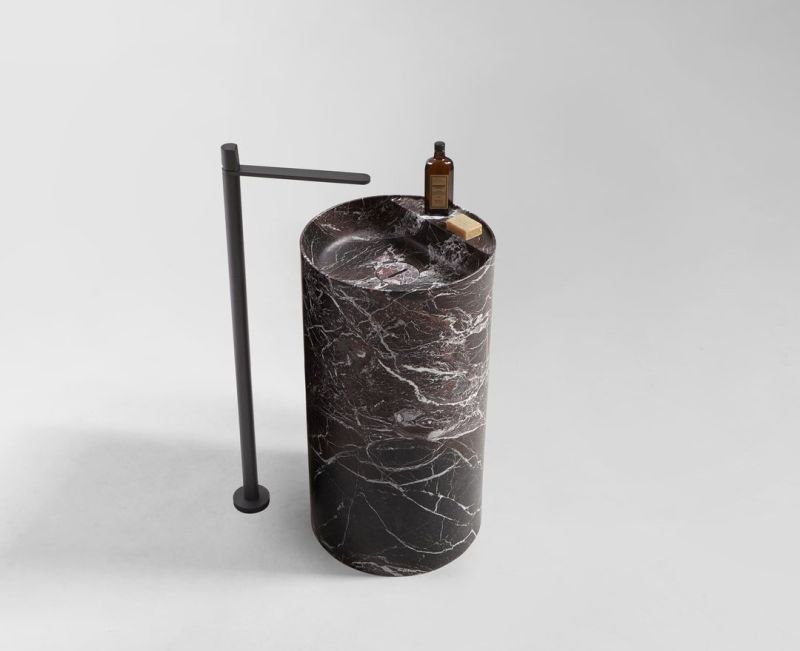 Fusto by Nevio Tellatin
It is a freestanding sink coming in rectangular shape and light volume. A towel bar runs along both sides of the basin for utility. In the new Verde Alpi marble version, the sink becomes a precious object, even in its clean and essential forms.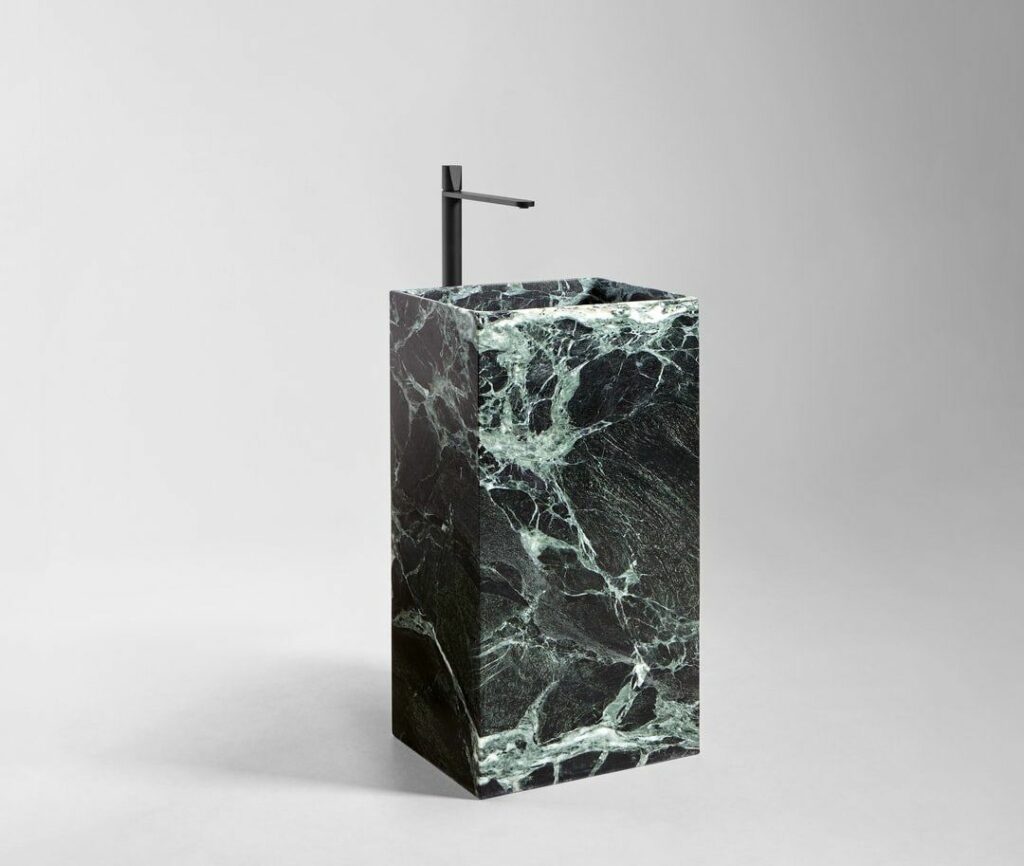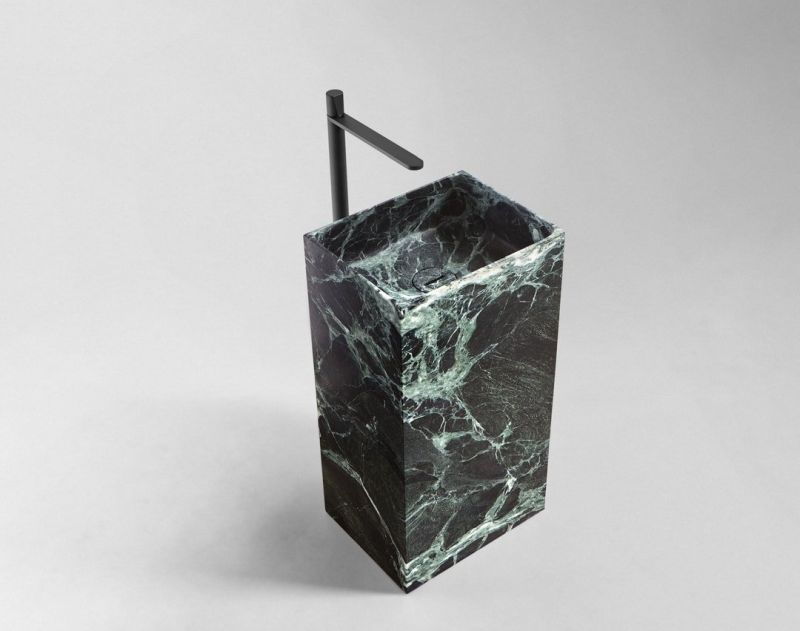 Via: Press Release