Apple has recently announced that their new headquarters – Apple Park in Cupertino, California will be opening soon. Referred to as the 'flying spaceship' by Silicon Valley, this donut-shaped HQ has been designed by British firm Foster+Partners.
Although some construction will continue throughout the year, but employees will begin working here from this April. This headquarters at the center of the 175-acre campus is constructed out of metal and curved glass, giving minimalist yet stylish appearance to the building.
The building includes a massive 17-megawatt rooftop solar farm, which will run the entire Apple Park on renewable energy to leave no carbon footprint on the environment. Apart from that, the new campus will reportedly use recycled water and will use 13,300 feet of pipeline to share the supply between it and the Californian city of Cupertino. The building has been divided into cafes, lobbies, and entrances.
The campus also includes Steve Jobs Theater, which incorporates a 1,000-seat auditorium in a 20-foot-tall all-glass cylindrical building. Moreover, 500 custom-designed 18-foot long tables (by a Dutch company called Arco) will be ordered for the staff to provide them an open workspace that discourages typical office-like atmosphere. Check out the video below to find more about Apple Park.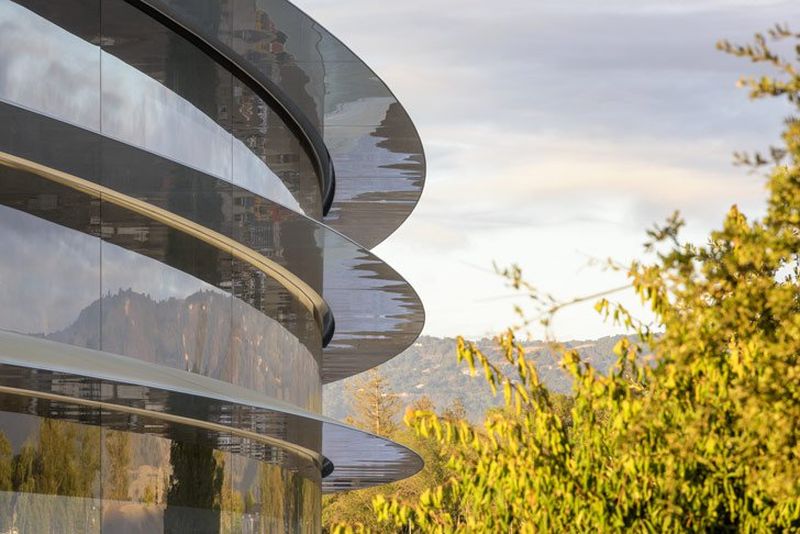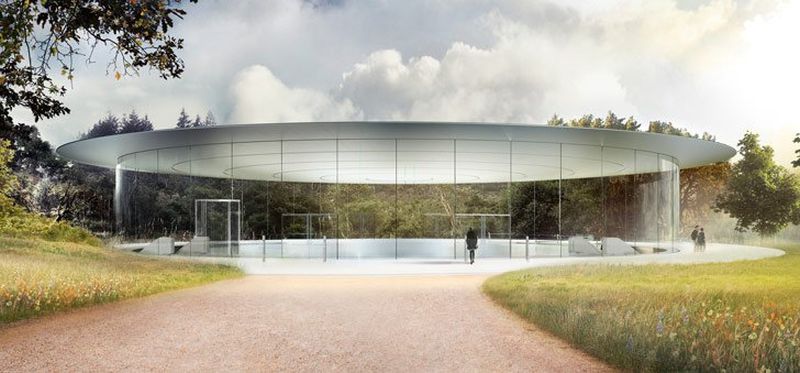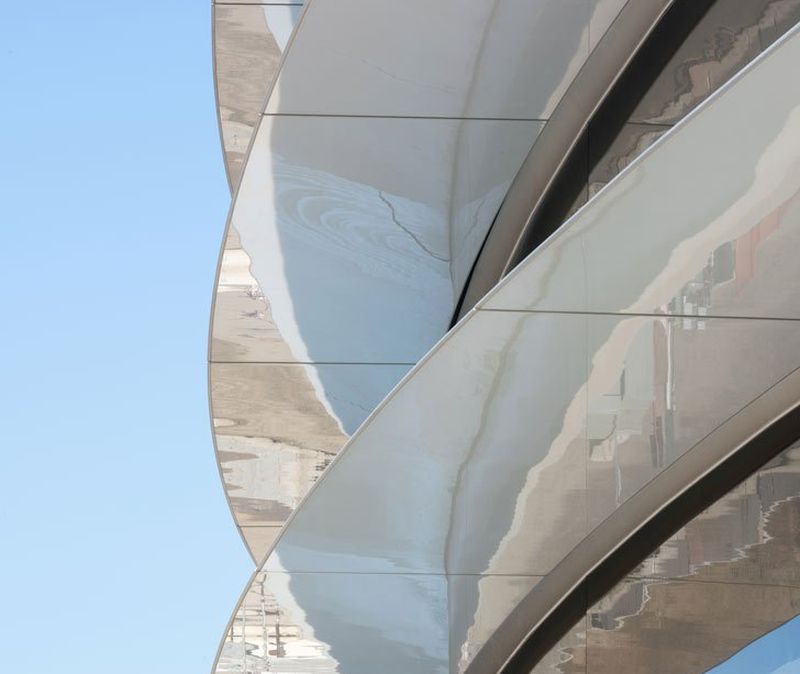 Via: LAMag