This two-story house floating on the Willamette River was built by architect Robert Oshatz in 1984. Dubbed Aqua Star, it features metal siding and a copper dome-shaped roof that makes it appear as an observatory.
The floating house was designed to look unique and maximize outdoor views. There is plenty of space outside the house for residents to bask the sun.
The interior features polished steel walls and ceiling, creating a delightful atmosphere by reflecting the surrounding watery landscape. There is a living room, kitchen, three bedrooms with plenty of windows, two full bathrooms and a powder room.
In the first-story living room, the 15-foot ceilings with floor-to-ceiling glass windows bring lots of light and vista indoors. Furthermore, there is a heating and cooling systems in place, which make the house suitable for different seasons around the year.
Also Read: Live Right Next to Sharks in These Amazing Underwater Structures
Just like a houseboat, the Aqua Star is packed with modern amenities and facilities, however, it is built on a much larger scale.
It can be a perfect accommodation for a family wanting to have a unique and innovative experience of living on the water much beyond what a houseboat can offer.
Aqua Star's current owners Buzz and Pam Gorder are selling it for $995,000 through Jason Mendell of Cascade Sotheby's International Realty.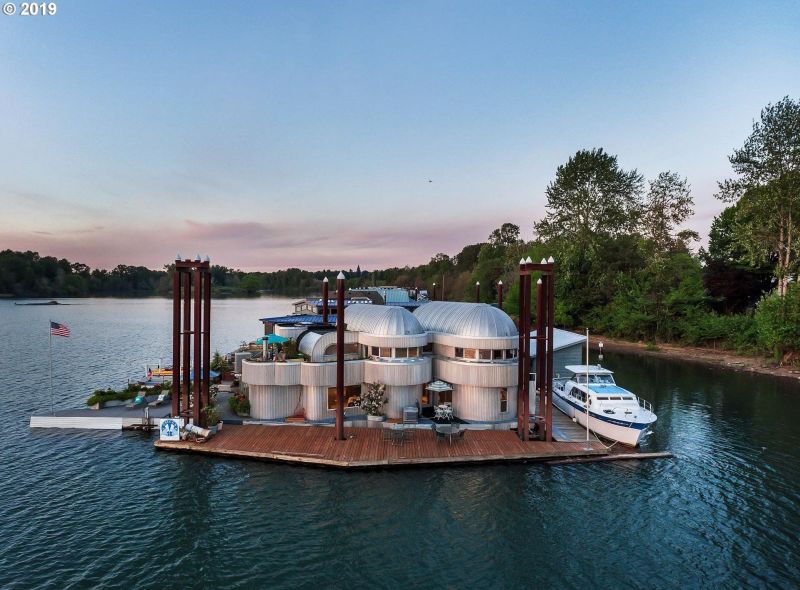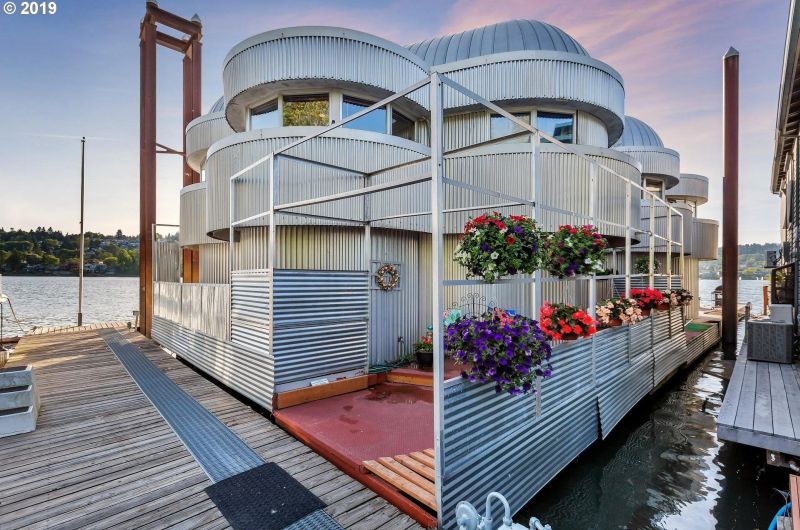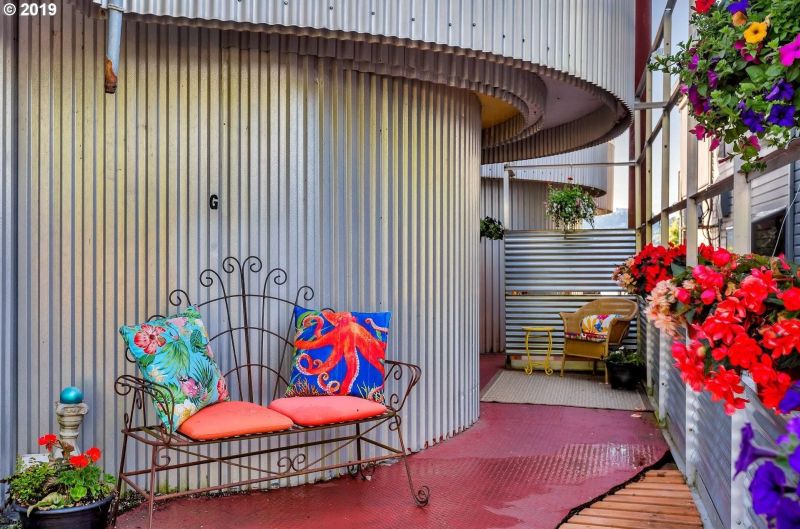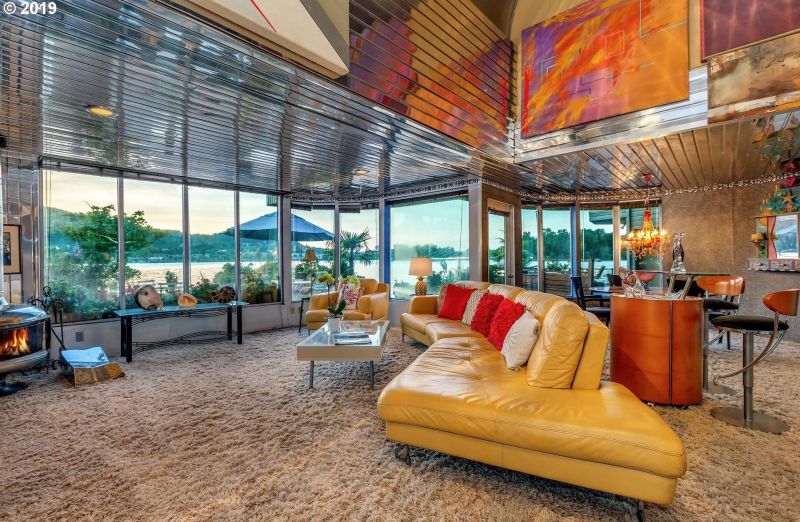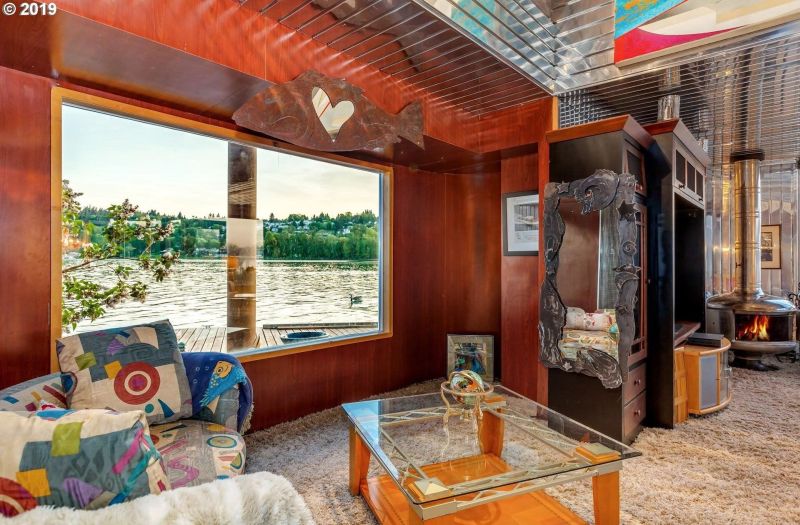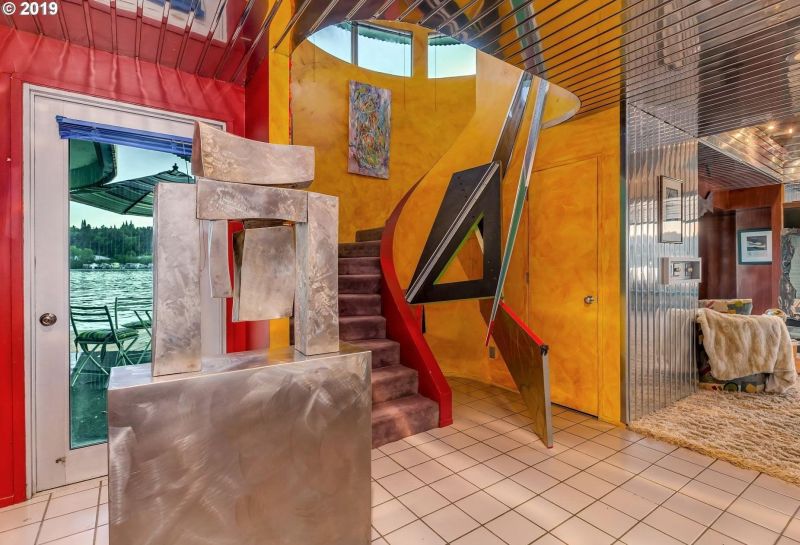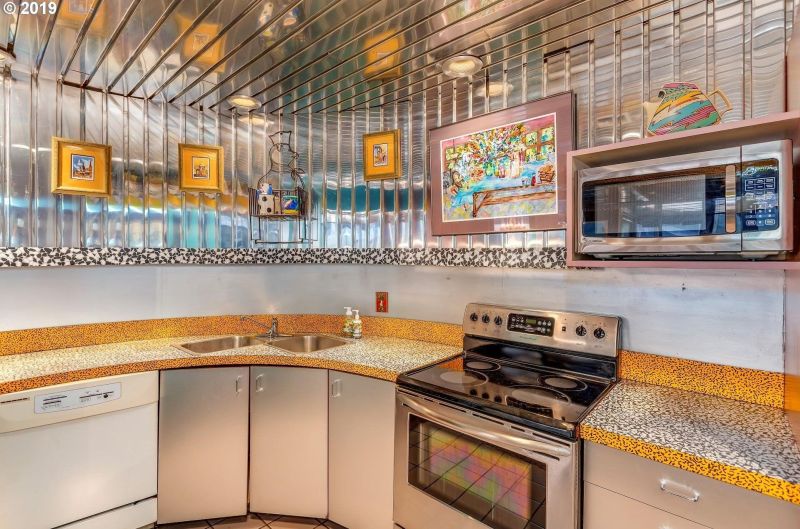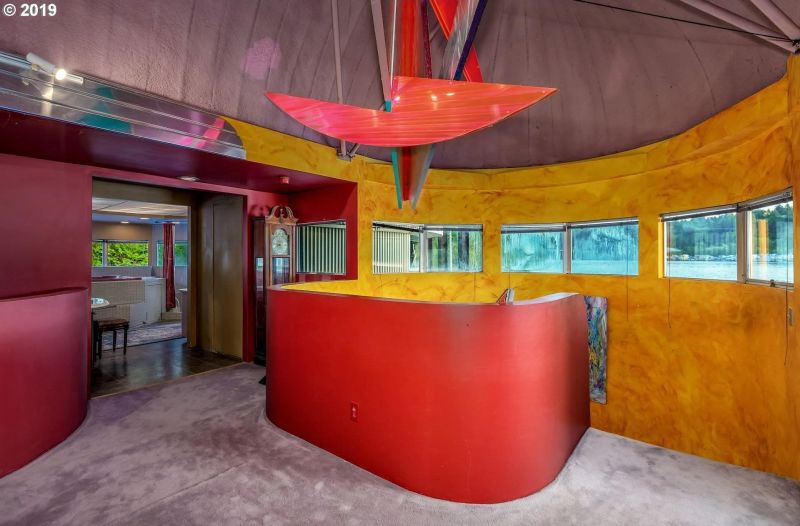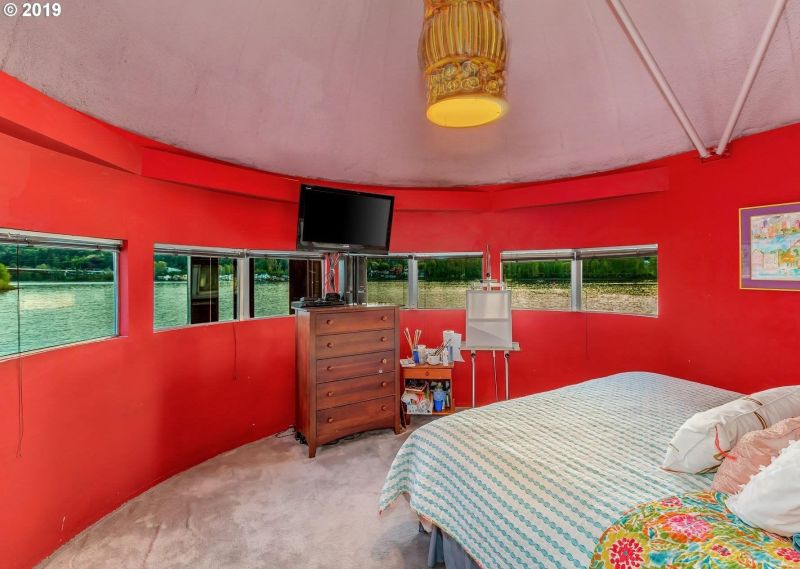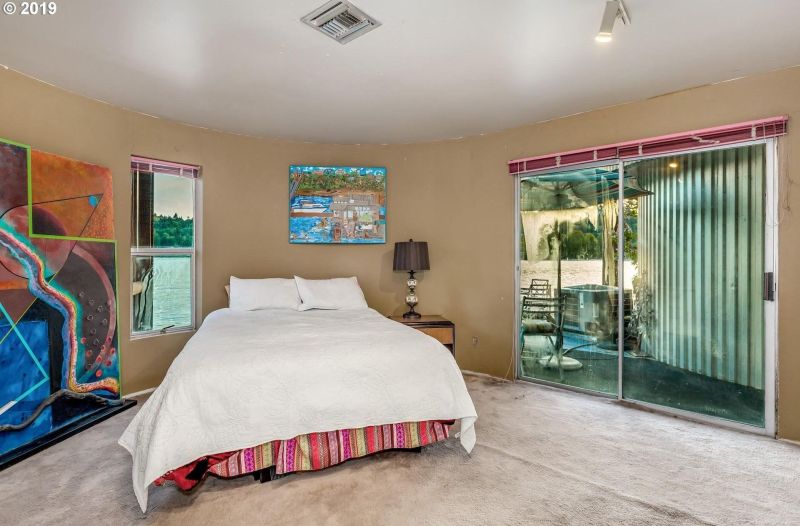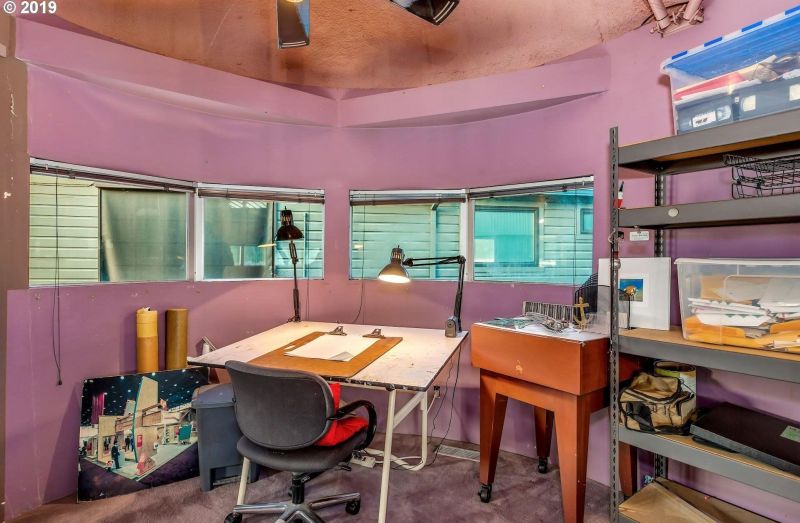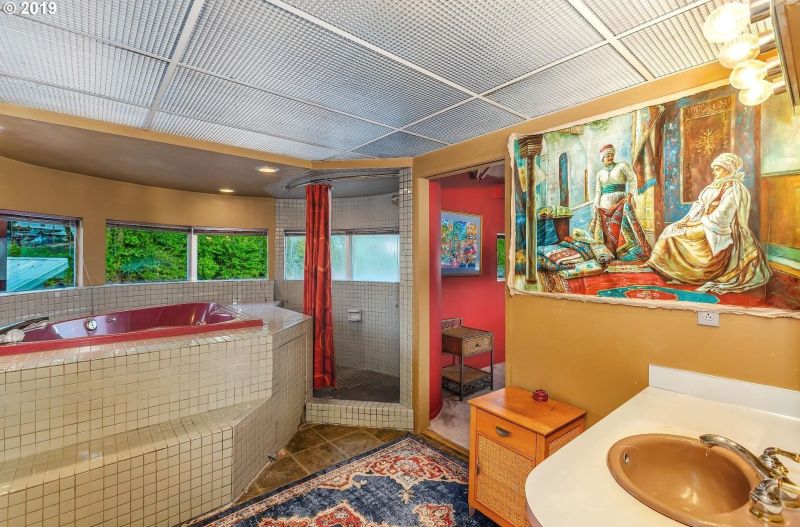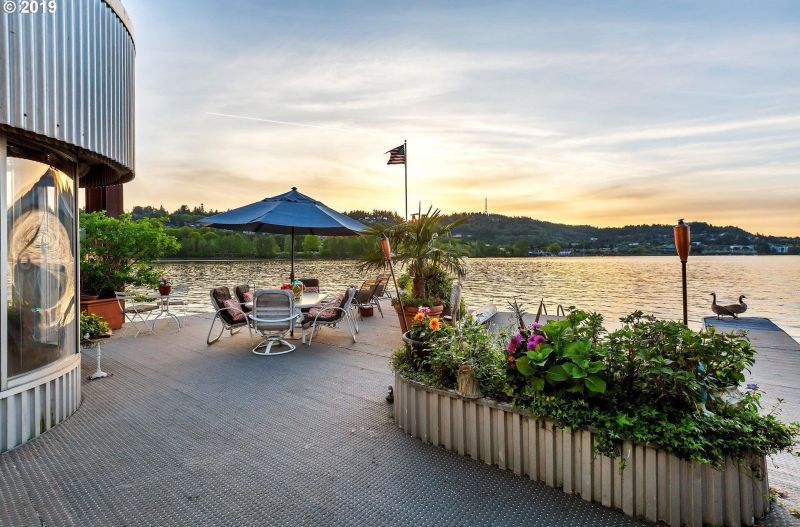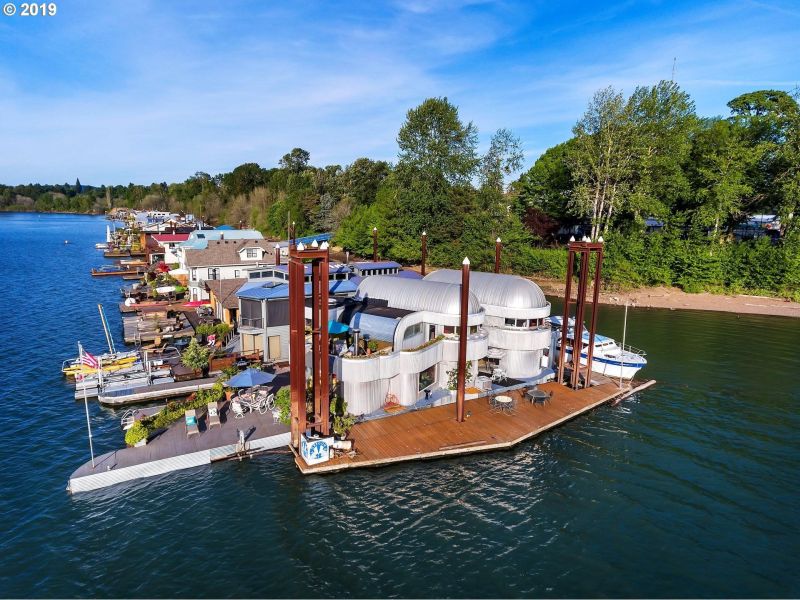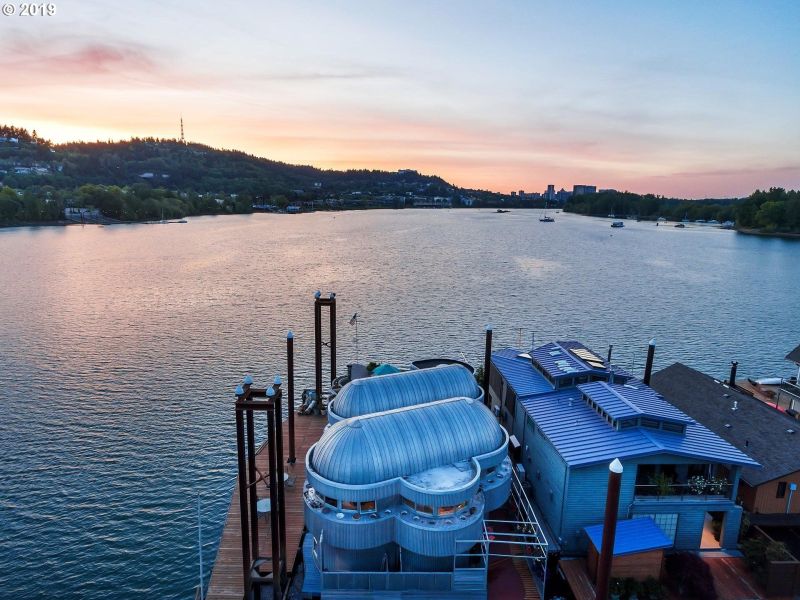 Via: OregonLive/WeirdHomesTour