Arctic Circle is known for its extreme weather conditions, but Hjertefolger family ('Hjertefolger' means heart follower in Norwegian) are certainly true to their name. As they have been living in this remote part of the Arctic Circle since December 2013, they know the conditions in and out.
This family of six decided to build their own cozy oasis in the far reaches of Sondhornoya Island in Norway. They built a geodesic dome that is partly a spherical structure comprised of a complex network of triangles. This 25-foot-high solar geodesic dome includes three storeys, five bedrooms, and two bathrooms.
Aesthetically built from organic materials like sand, clay and water, the house is encased in a functional geodesic dome. This covering protects the family from strong winds and heavy snowfall, and also cuts down on the heating cost of the home.
The dome, which also includes a garden area provides the family with greenhouse environment to grow their food. Apples, cherries, plums, apricots, kiwis, grapes, cucumbers, tomatoes, herbs squash and melons are some eatables that help the family live a sustainable life in this far-flung location.
The dome also offers panoramic views of untouched wilderness as well as unobstructed views of the yearly Northern Lights.
According to one of the family member
We love the house; it has a soul of its own and it feels very personal. What surprises us is the fact that we built ourselves anew as we built the house.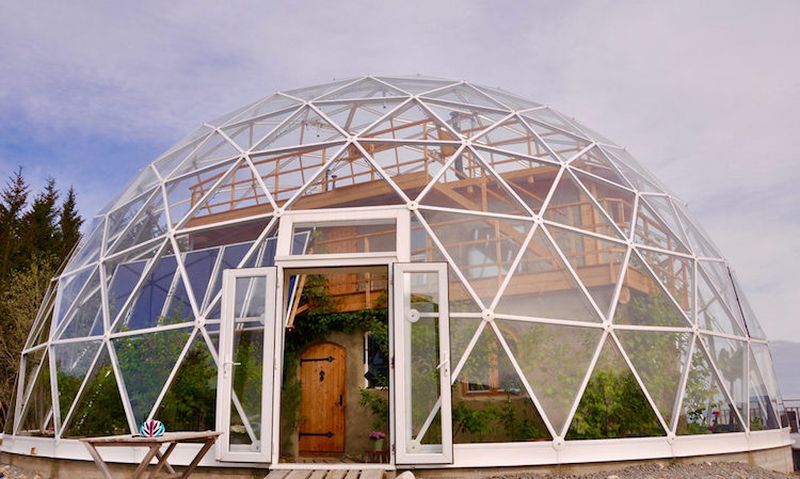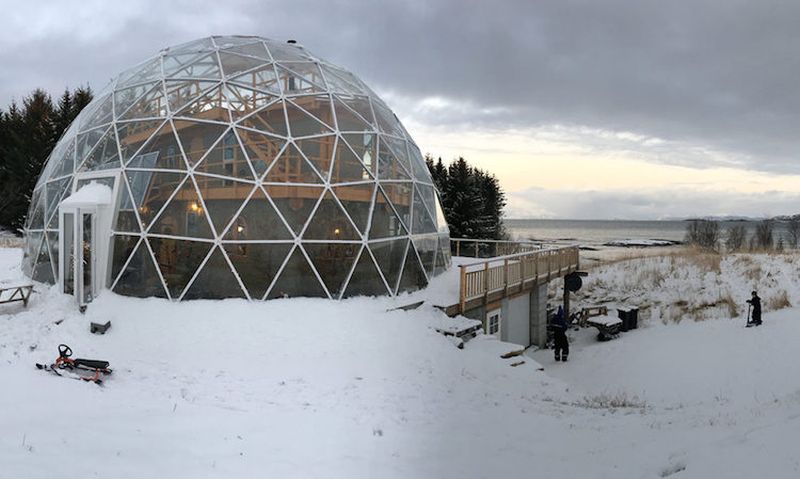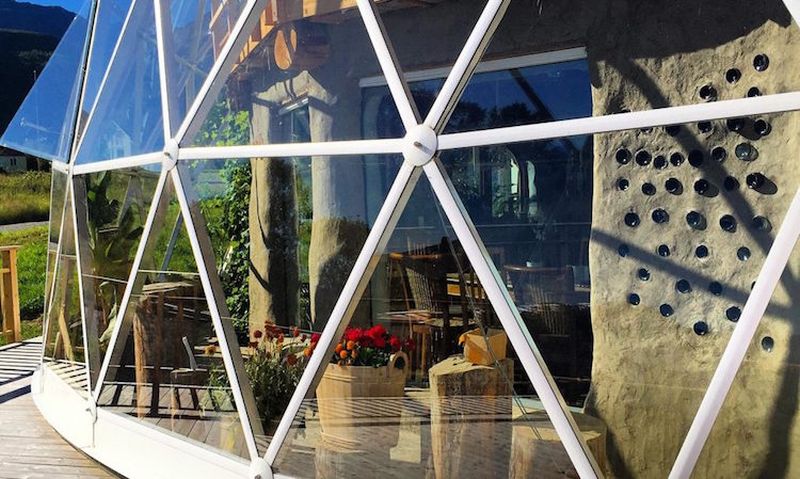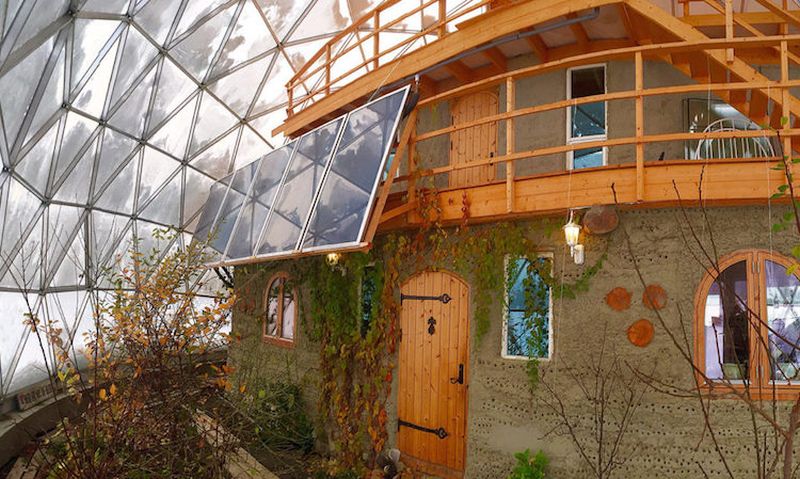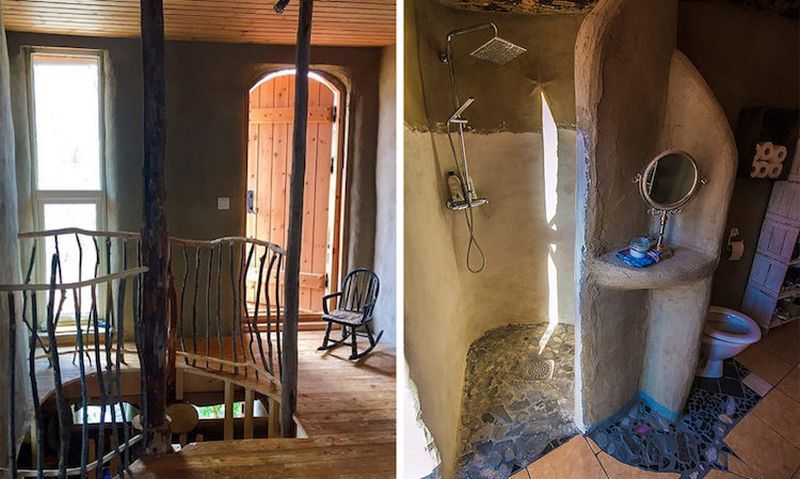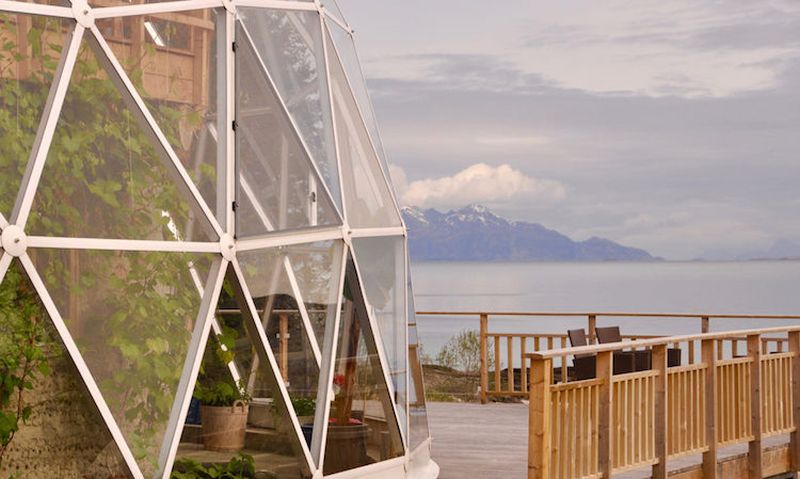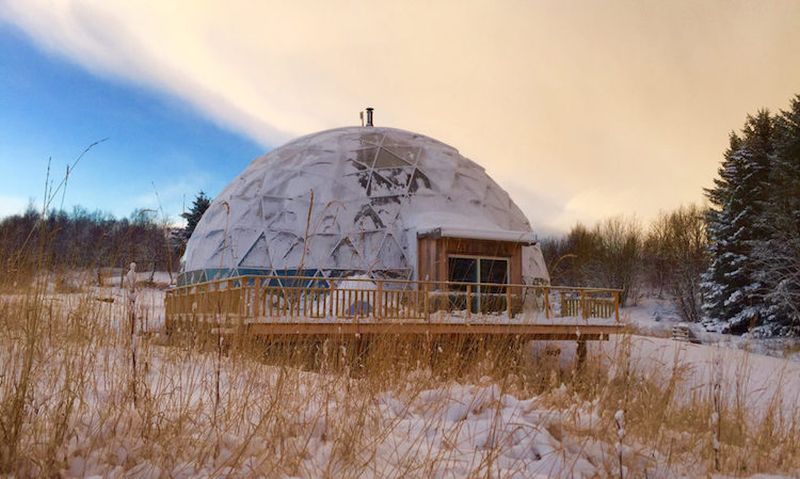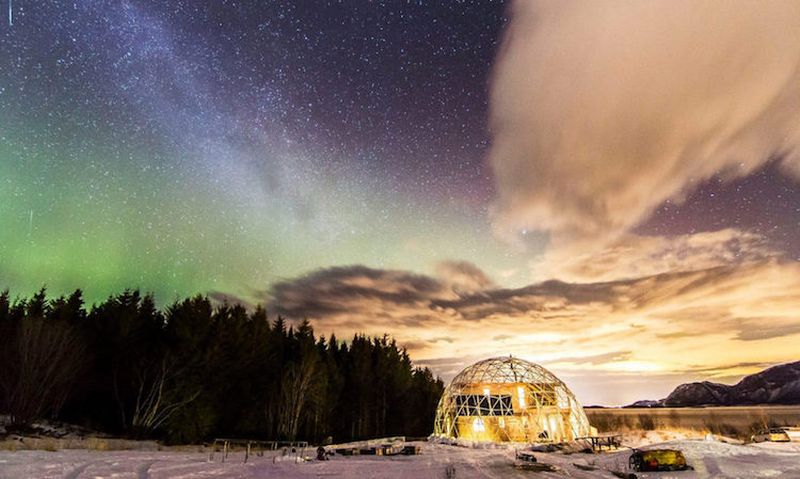 Via: MyModernMet