A team of students from Fay Jones School of Architecture and Design has designed a prefab house at Arkansas, by stacking two steel cuboid modules perpendicularly to create two cantilever sections on both sides. Its light-weight building modules were firstly developed at Fayetteville, and then transported to the site for final construction. The structure looks unique with simple design and vertical rustic wooden siding on exteriors. Moreover, the big vertical glass windows and well-insulated glass wall on the North side of the upper module lets in enough cool breeze and natural light to save more energy.
The team said,
The North face of the top module reveals the trusses through translucent, polycarbonate material allowing ambient natural light in during the day, and then at night, it becomes a lantern that silhouettes.
The polycarbonate wall (as cladding material) of upper module beautifully blends with other wooden walls, and displays the whole structure contemporarily. One side of the upper module is entirely covered with vertical wooden planks, but other sides have big vertical windows which maintains its style and provide clear view of outdoors. Furthermore, a skylight is also integrated to make it more spacious.
This house is made of two modules measuring 16 x 32 feet which are stacked on each other at an angle of 90 degree resulting in two small porches on the first floor and a roof deck over the kitchen in lower module. Elongated part of the upper module which is installed at the edge of the first floor stays stable with light-weight steel truss. The living area including the kitchen is designed in the lower module, and the upper module has two bedrooms with a large bathroom.
Also Read: Bower House designed to offer mesmerizing views of Erie lake
A glass door tucked in the wooden façade ushers you into sophisticated white interiors of the house. The wooden floor gives rich look to its simple interior and keeps the space comfortable enough. The team of students under surveillance of Jeff Shannon, Dean of the institute; have won an honorary award at AIA Arkansas State Convention in 2011 for this well-designed 1,100 square foot cantilever house.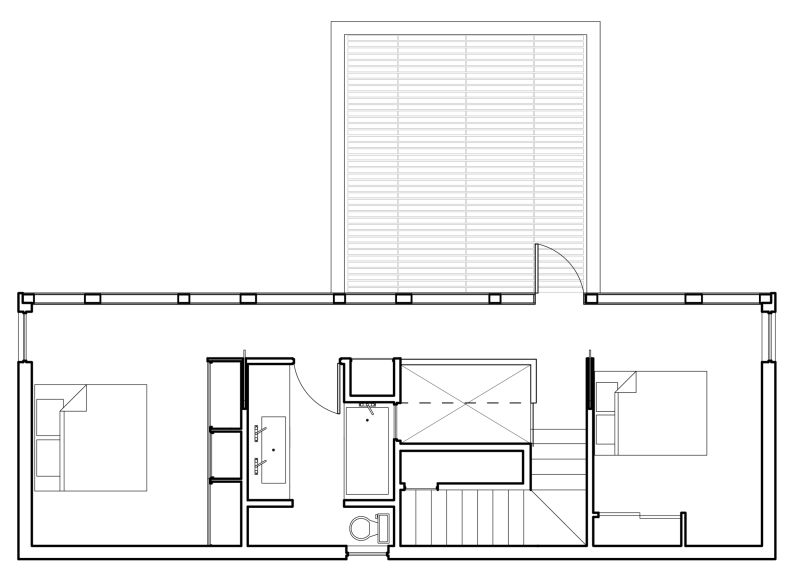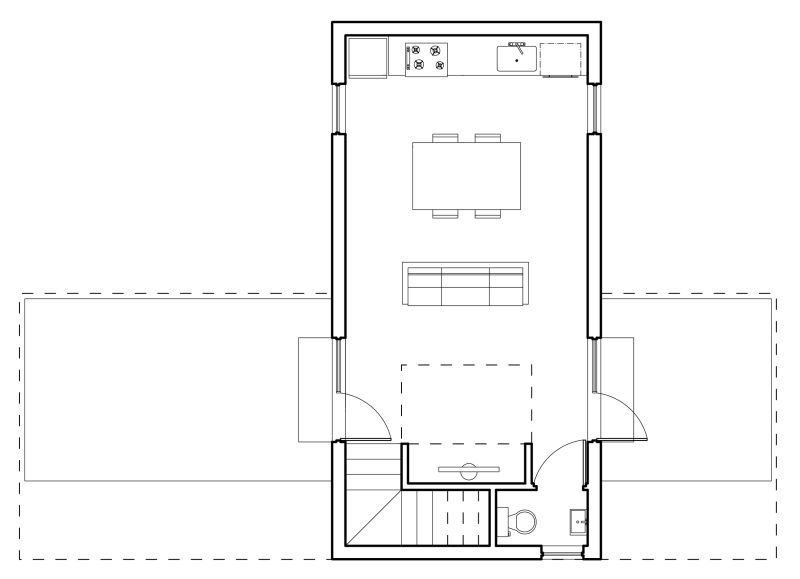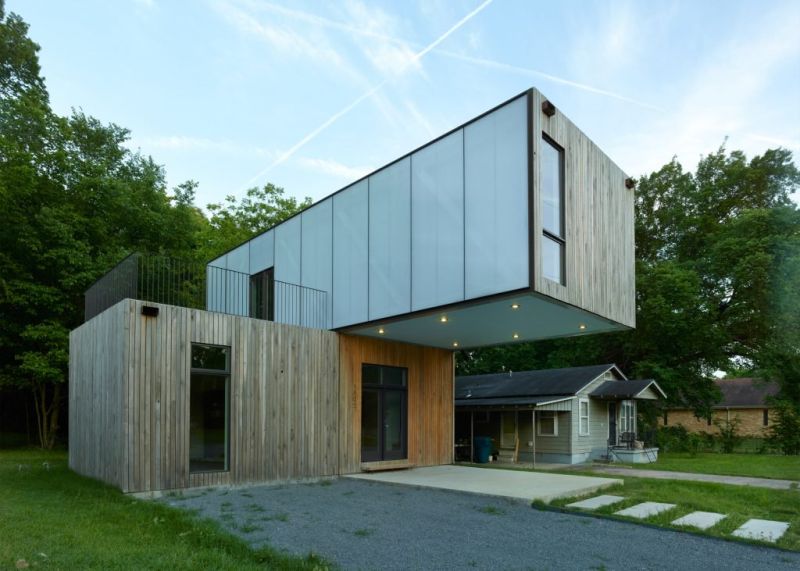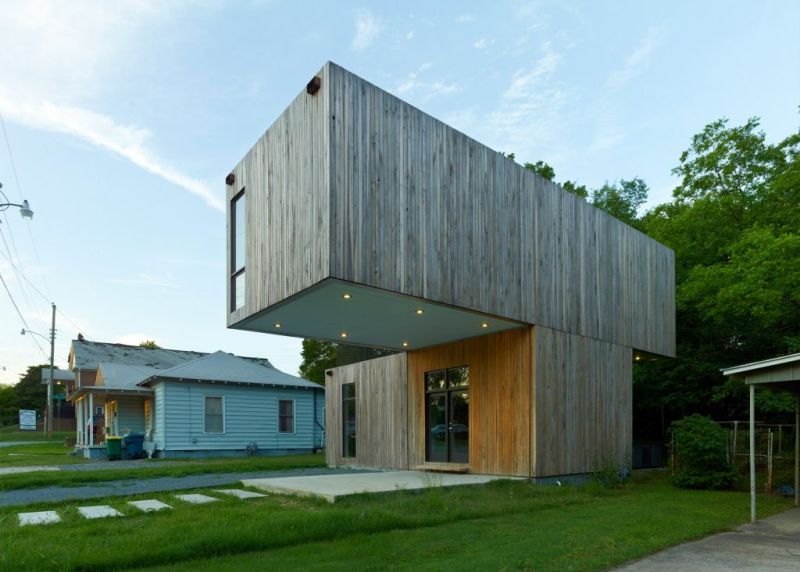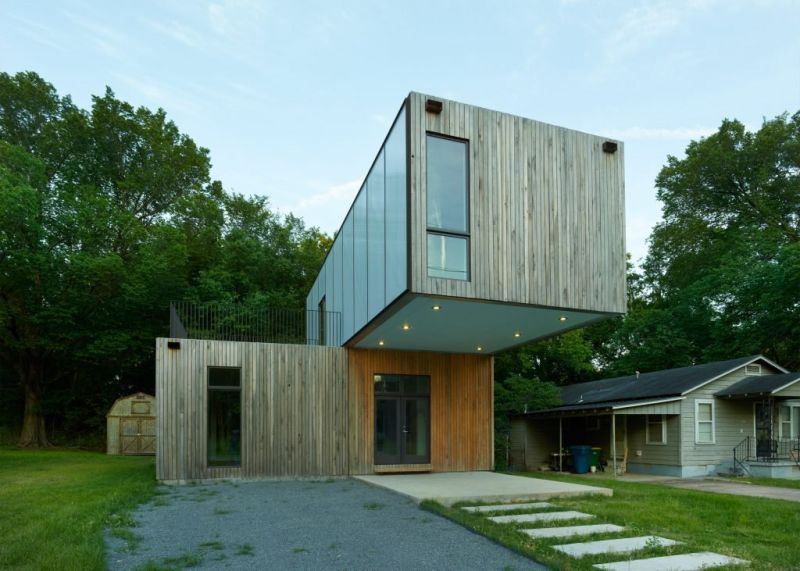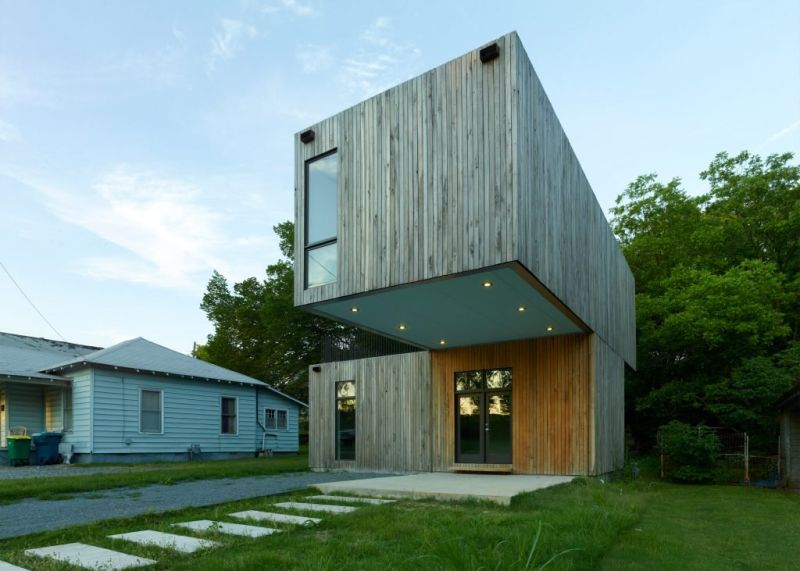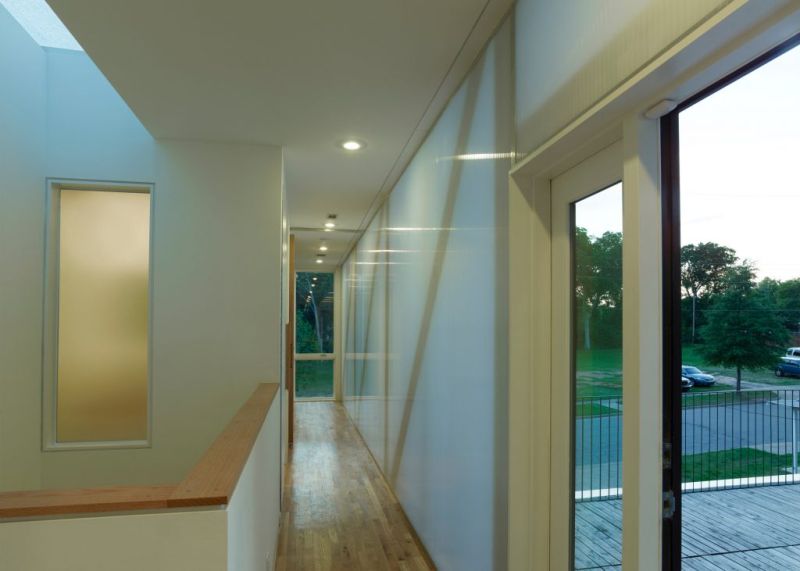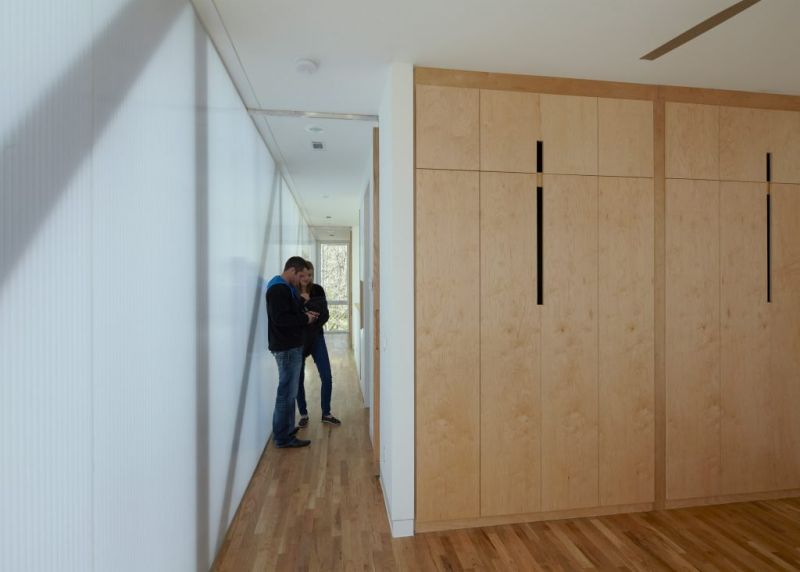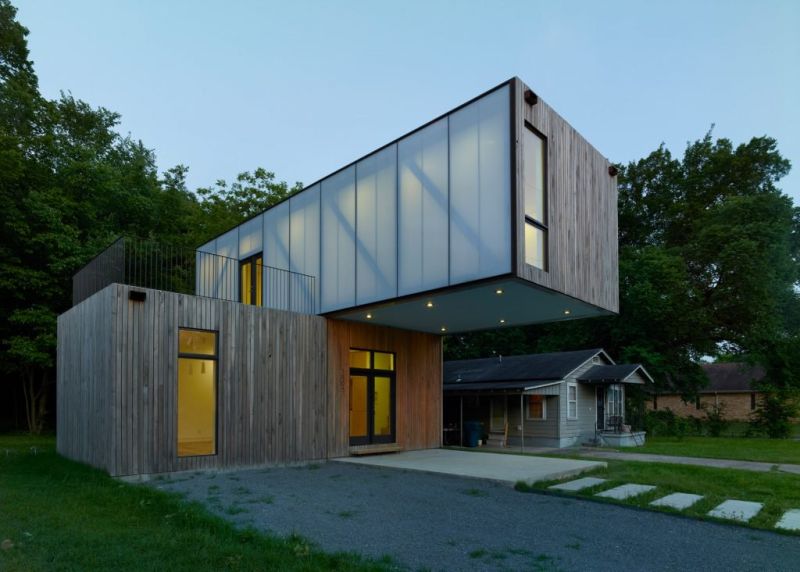 Via: Dezeen