The rising housing crisis has led various companies around the world to find new ways to provide housing to people. Floating houses have arisen as a great solution, but they aren't inexpensive. However, those who don't care about money can go for them. Take the example of ARKUP, a luxury floating houseboat designed by Dutch architect Koen Olthuis of Waterstudio.NL.
Aptly called livable yachts, these homes on water use electric propulsion for mobility, and an automated hydraulic jack-up system to ensure safety during category four hurricane winds. Solar energy, rainwater harvesting and eco-friendly waste management are some other intriguing features.
Nicolas Derouin, co-founder of ARKUP said;
Primary residence or "mobile" vacation home, our livable yachts are multi-purpose: promotional or event venue, restaurant, gym, you can even turn it into a spa! ARKUP's livable yachts are primarily designed for the specifics of Florida and Miami waters but are adaptable worldwide to local context.
Each livable yacht measures about 4,350-square-feet with four bedrooms and 4.5 bathrooms to accommodate a full family. Unlike most of the traditional houseboats, these luxury floating homes can be stationary or moved to different places – thanks to the built-in electronic propellers that can move the whole home to new places.
There's also a self-elevating hydraulic system that can lift the whole home up to 40-feet above the water level to prevent flooding. As of the interior space, there are a plenty of windows to offer uninterrupted views while there is also a sliding terrace to enjoy in open air.
Also Read: This houseboat mooring on Spree river bay is a perfect getaway in Berlin
Definitely, it is an innovative concept to create a self-sufficient home that produce minimum emissions, and can survive heavy winds & rising water levels. If you are thinking of ARKUP houseboat cost, you have to fork out over $2 million (£1.6million) to get plans that are slated to start selling next summer.
ARKUP has exhibited the fully electric, self-elevating livable yacht concept at the Fort Lauderdale International Boat Show (FLIBS).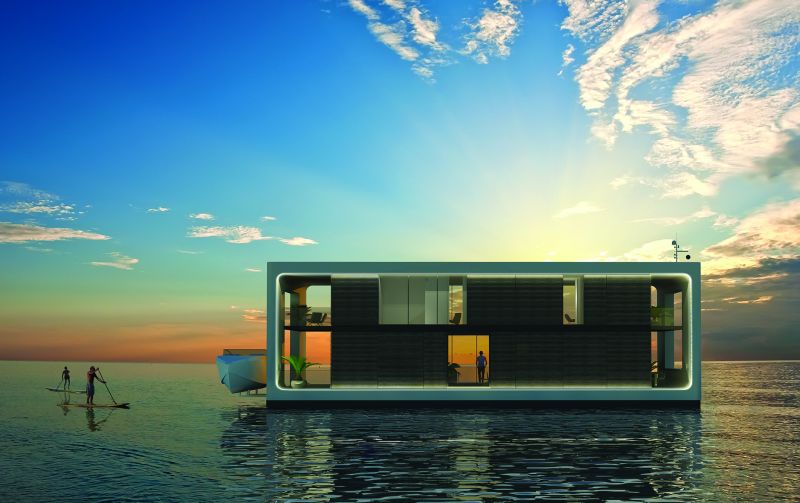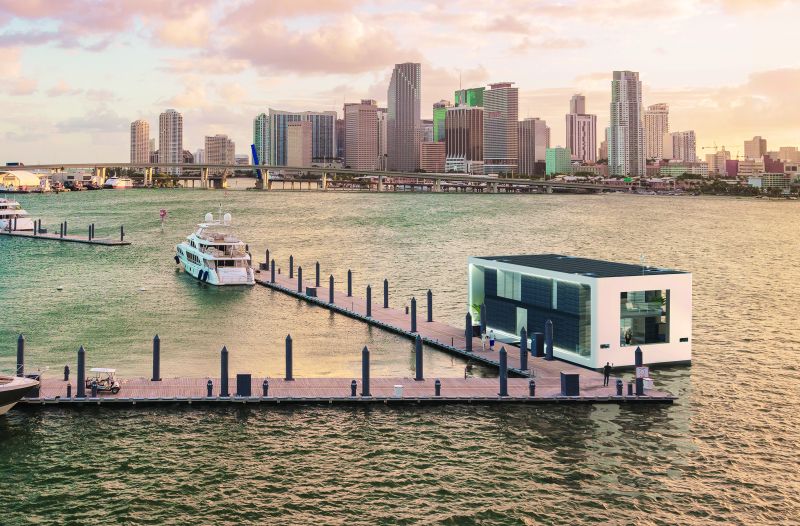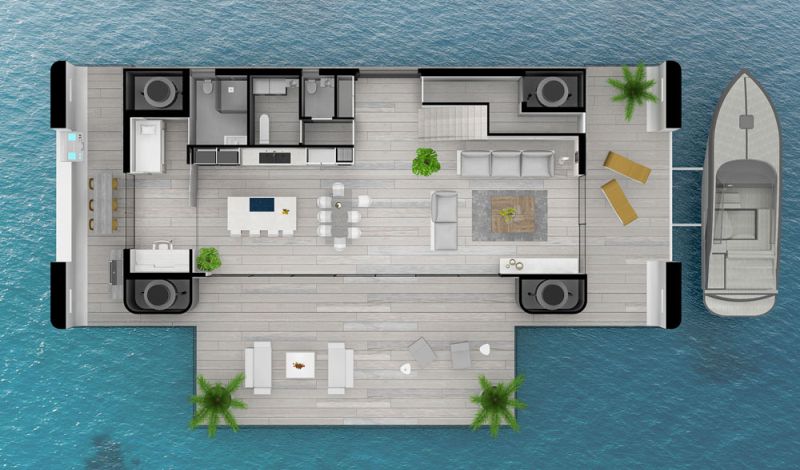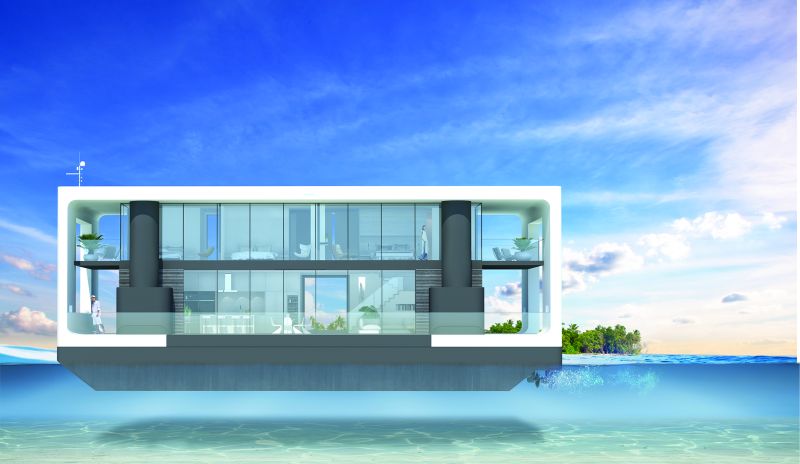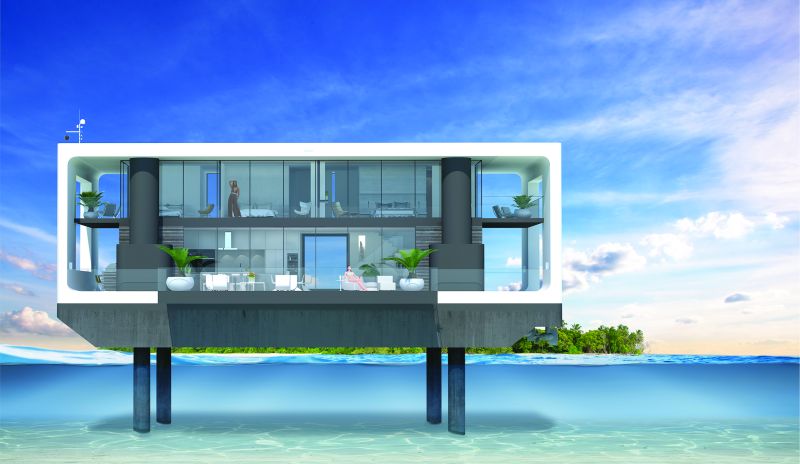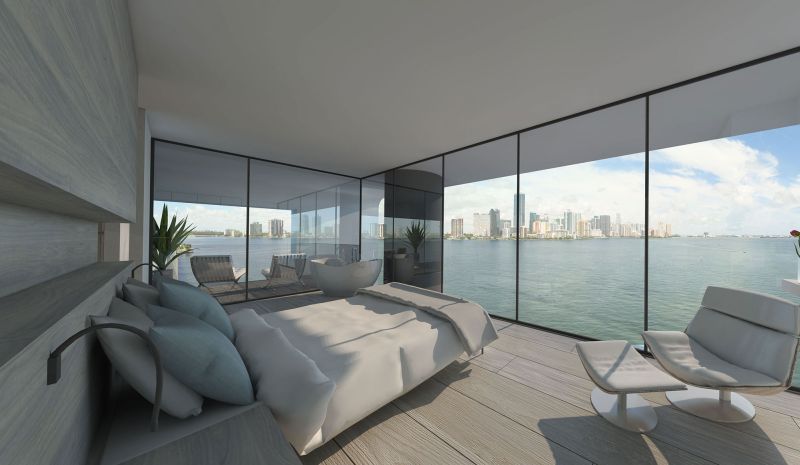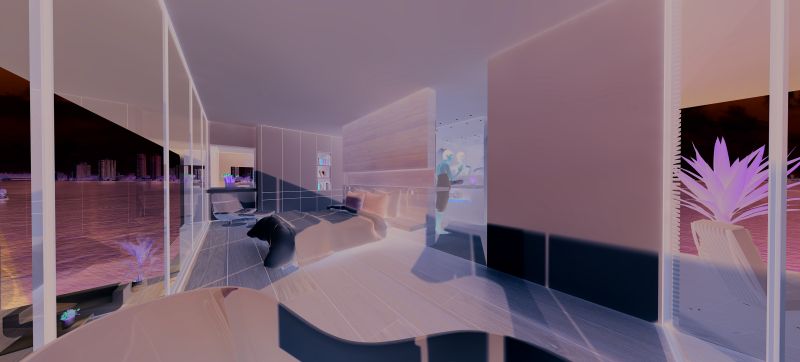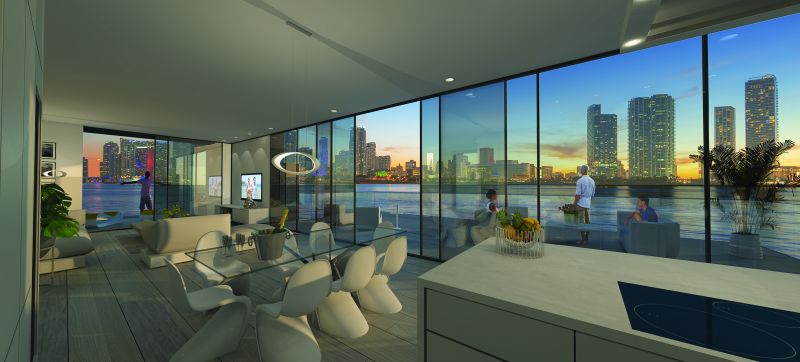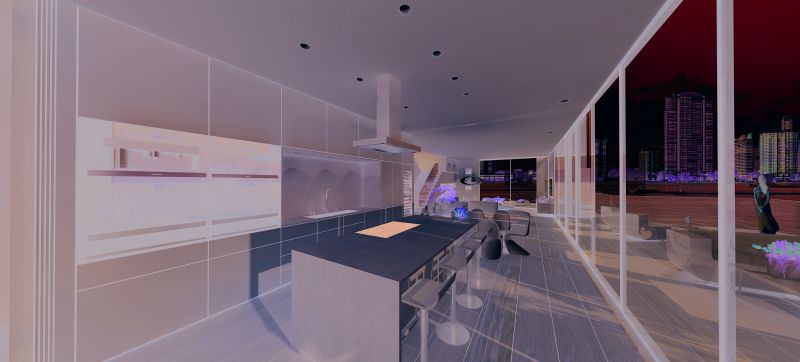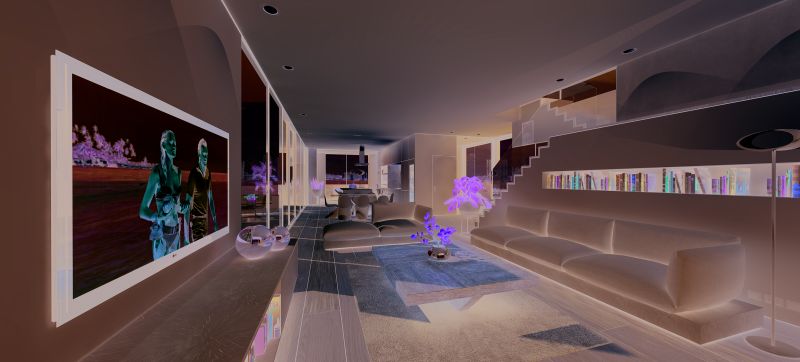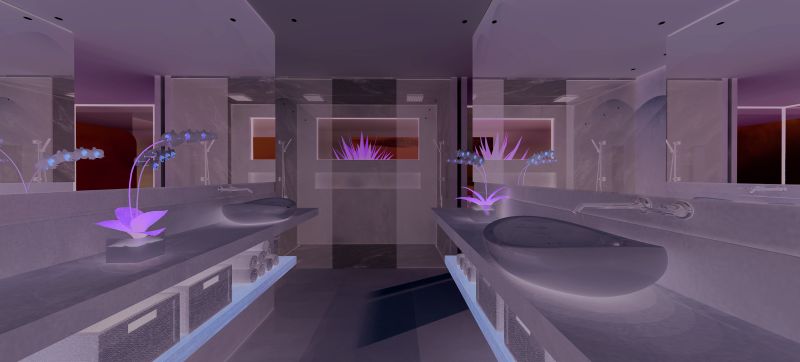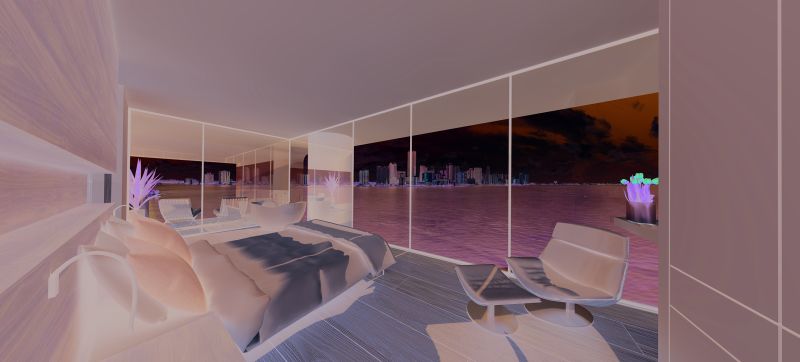 Via: Futurism