Arnie.M is a custom-built, modular workspace for small areas that can be configured in different ways according to changing needs of the users over time. At first glance, it looks like a wooden cabinet but contains within a mini workspace. You just pull down the front flap of the cabinet and it becomes a desk for one person.
This innovative work-from-home furniture is designed to be configured over again and again, as well as fit into home settings easily. It all starts from a wall-mounted frame on which users need to hang the furniture units according to personal needs. There are specially designed hooks on the wall frame to hold the modular pieces.
Arnie.M modular workspace is crafted from FSC certified, B/B grade birch plywood that is considered more eco-friendly than MDF and doesn't include chemicals. The doors have a swish push open/close action with soft-close hinges to keep up with the clean, uncluttered look.
The tagline for the project is to create a furniture piece that can be expanded according to the needs of a person for the rest of his working life. The idea was uprooted when Matt Maurer and Angela, the founders of the startup, experienced space constraints at their home cum studio.
Also Read: 20 Best Office Chairs to Work from Home in 2020
There are different configurations of Arnie.M to choose from; the basic one includes storage for screen and a retractable desk. Users can enhance the amount of storage and include other accessories in the future.
Each Arnie.M modular workspace comes its very own 'date of birth' with personal initials etched on the frame. There is also a possibility to customize the size and modular furniture. The product is built to last and also focuses on the environmental responsibilities. You can see more information at the official website.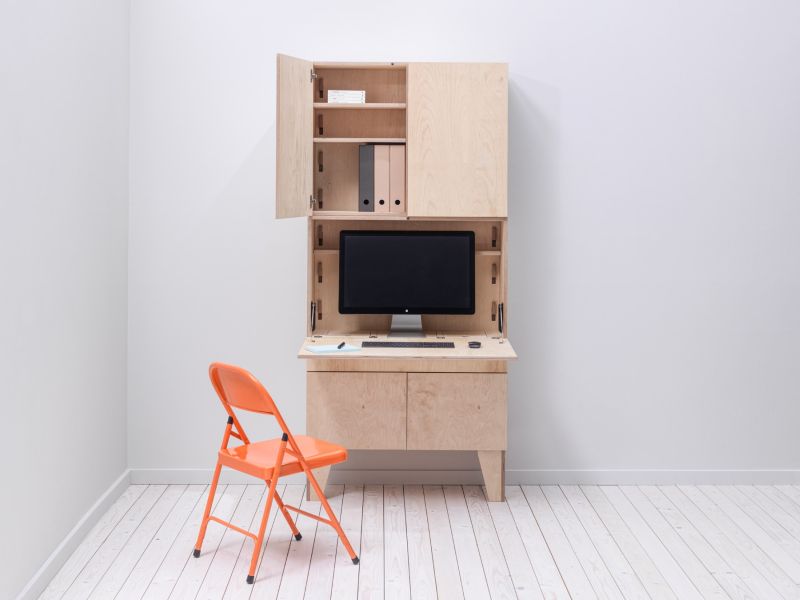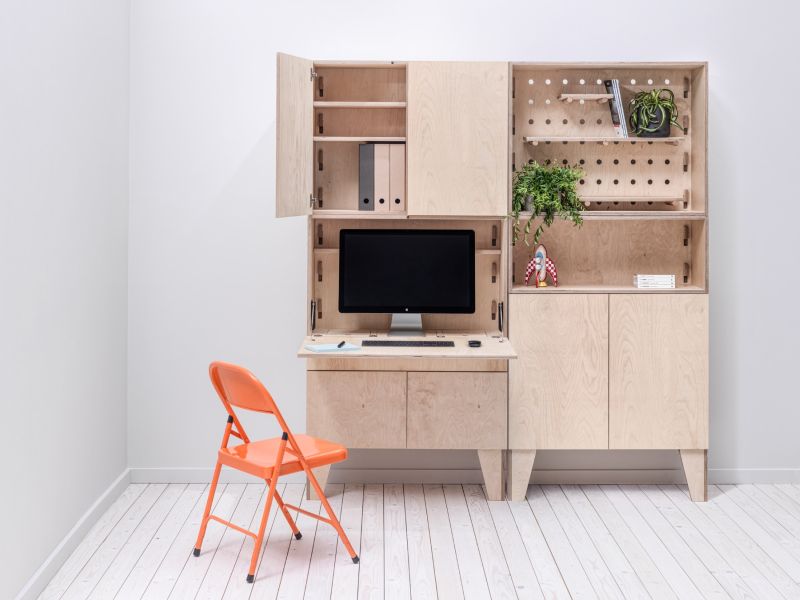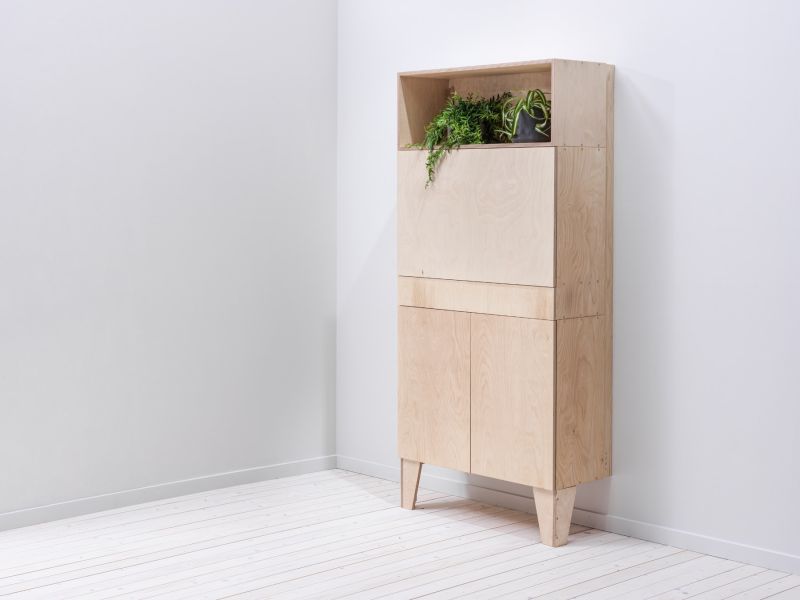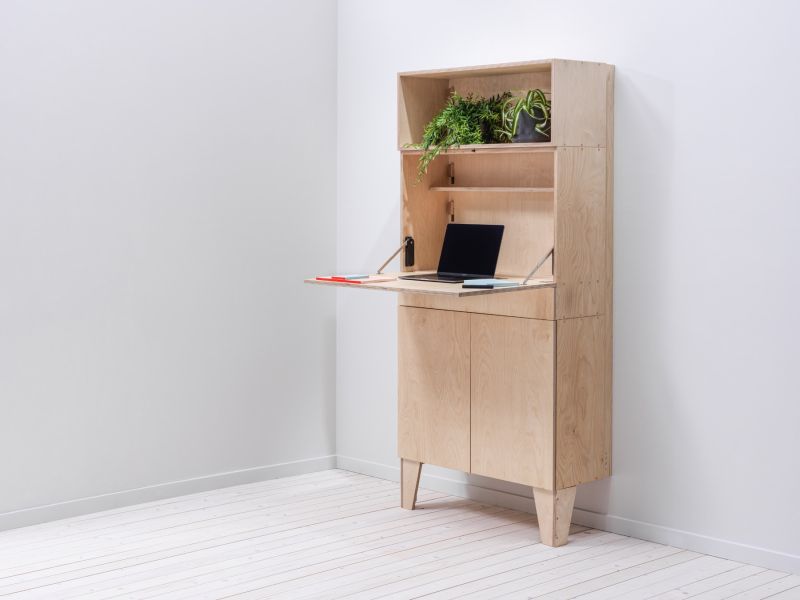 Via: We-Heart