Home bars not only provide seamless functionality but also add value to homes. There are various kinds of bar carts available on the market; however, Miami-based Artefacto has come up with a unique new product. Named Caixa Bar Pietra, it is a multifunctional unit that can be used to serve spirits and even coffee.
Designed by Brazil-based Patricia Anastassiadis, the Caixa Bar Pietra integrates a fridge apart from a couple of shelves and drawers. It is a multi-purpose furniture unit that can either be a cocktail bar or a coffee station.
This mini home bar is crafted from hardwood and features a handle made of river stone. Its wooden-style exterior mimics nature. On the inside, the bar features hand-woven lining along with built-in lights.
Also Read: Woman Transforms Old Wardrobe into Fantastic Home Bar
At the center of the bar is a backlit stone counter with enough space to keep your favorite whiskey bottles and glassware. There are three drawers with dividers underneath the counter on one side while the other side hides a mini-fridge within.
The Caixa Bar Pietra measures around 5 feet high and approx. 4 feet wide. It will be a cool addition to any home given its unintrusive look and immense utility. The bar starts at $20,000 on the official website, in case you think of buying it.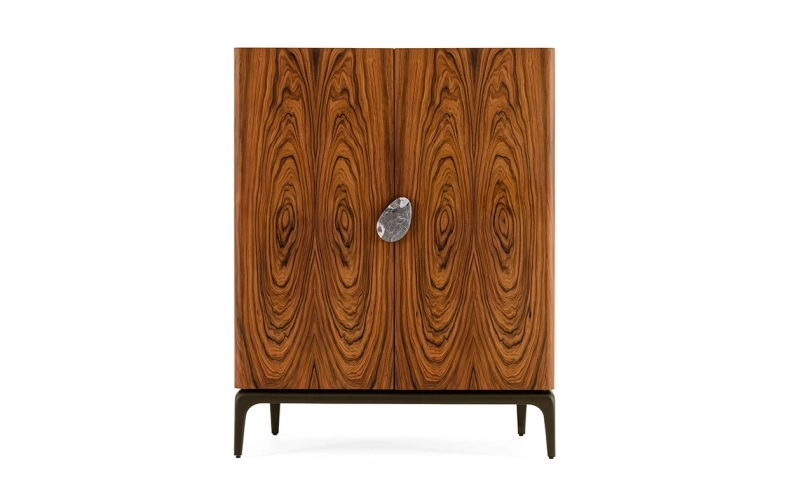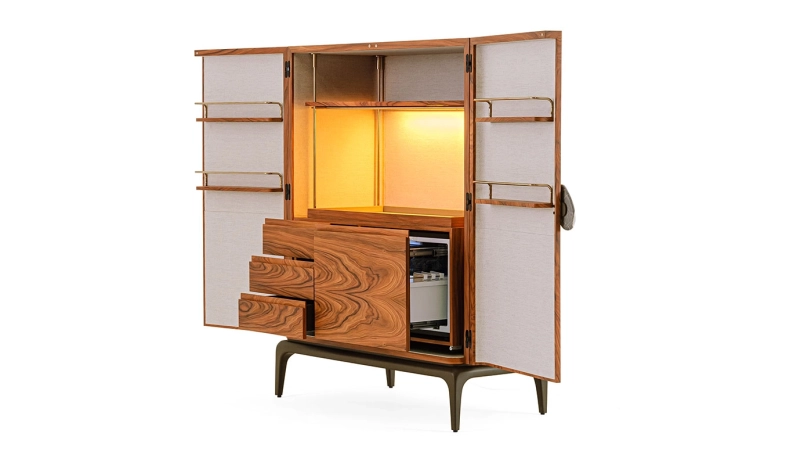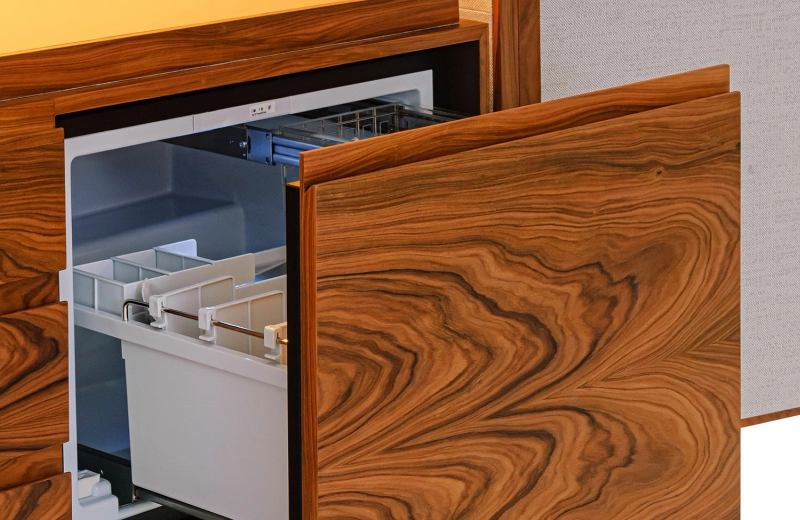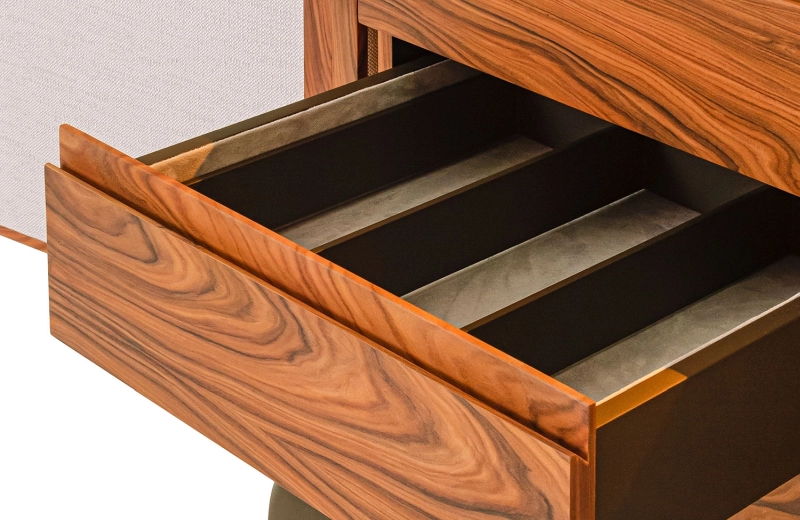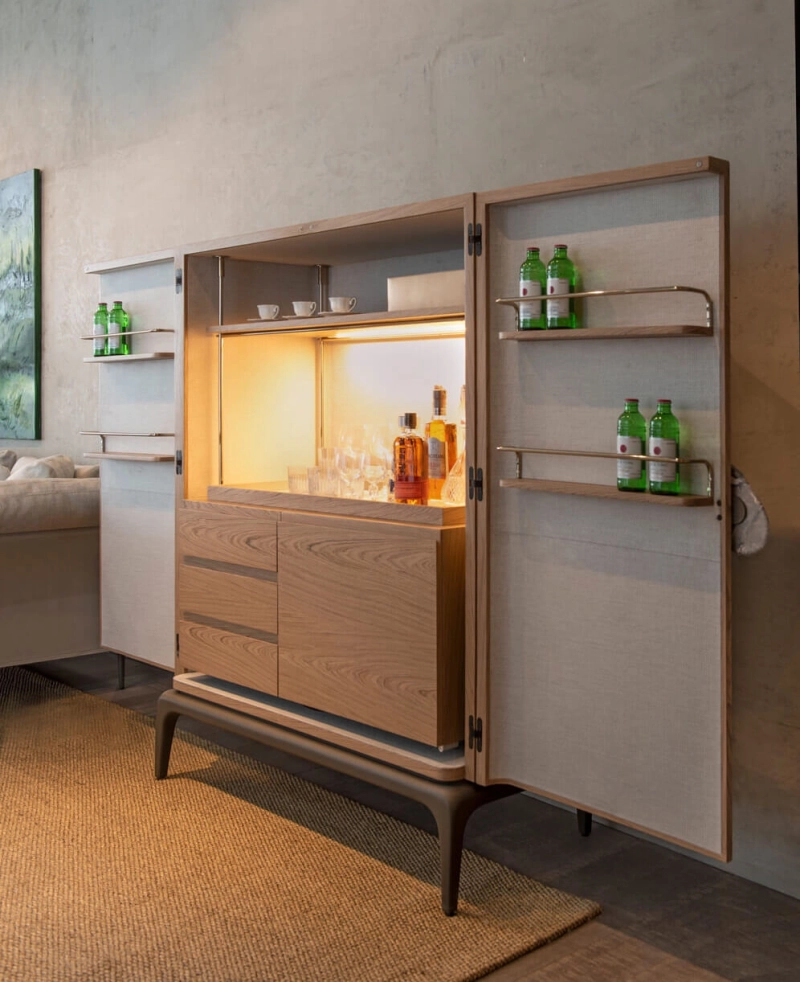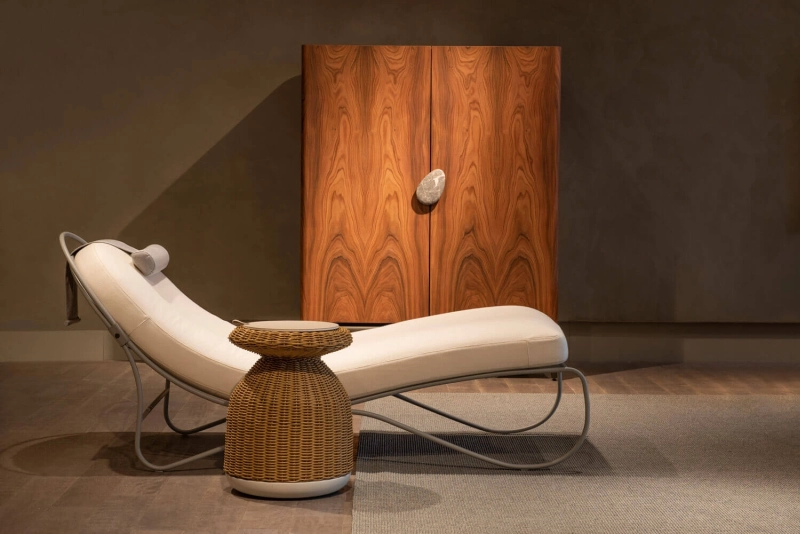 Via: RobbReport