It's nice to have a fully stocked bar at home and the thrill goes even beyond if you have a bar that you have made yourself. Take the example of Ally Laande, a thrifty DIYer who has made a home bar from an old wardrobe. After watching a few videos on YouTube on how to make wine bottle storage and wine glass racks, she started out with the project.
Ally used a friend's dodgy old wardrobe that was too old for storing clothes. Actually, she wanted to turn it into a hallway storage unit with shelves and hooks. The project started by removing all the moldings on the top, the doors and drawer fronts. She put the drawer fronts back inside out for a sleeker look.
After thoroughly sanding and priming the cabinet, Ally achieved a faux plank effect on the interior wood. Horizontal lines were drawn on the 'planks' and then painted in black. The wood grain is drawn using a graining tool.
Also Read: Mom Transforms Old Door into Photo Frame for Her Daughter's Room
First, she painted the cabinet from the outside in white but changed the mind later and got the idea of using it as a home bar. She even included lights in the bar which has enhanced the overall look!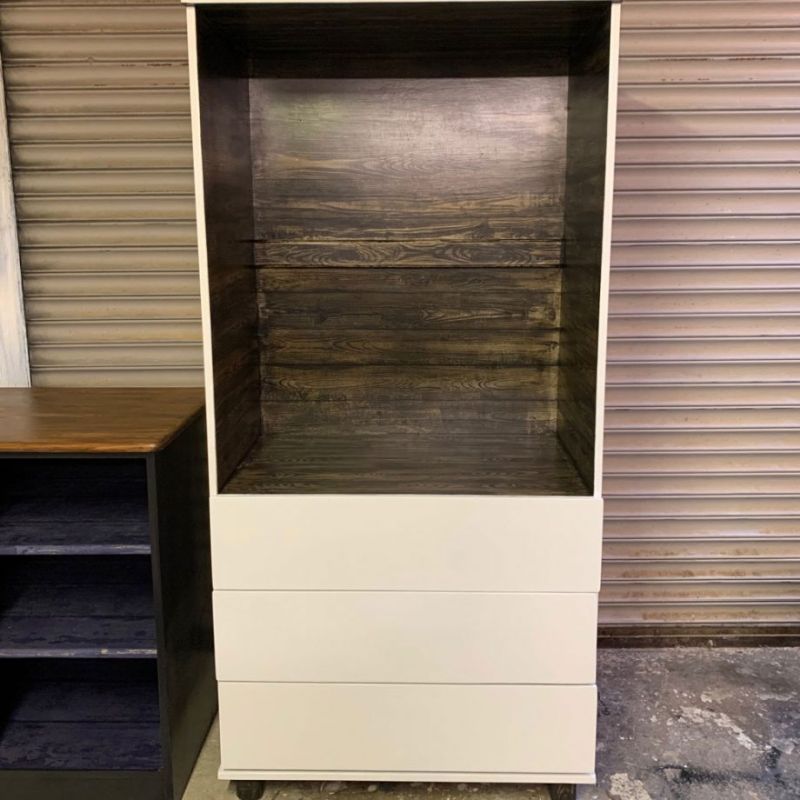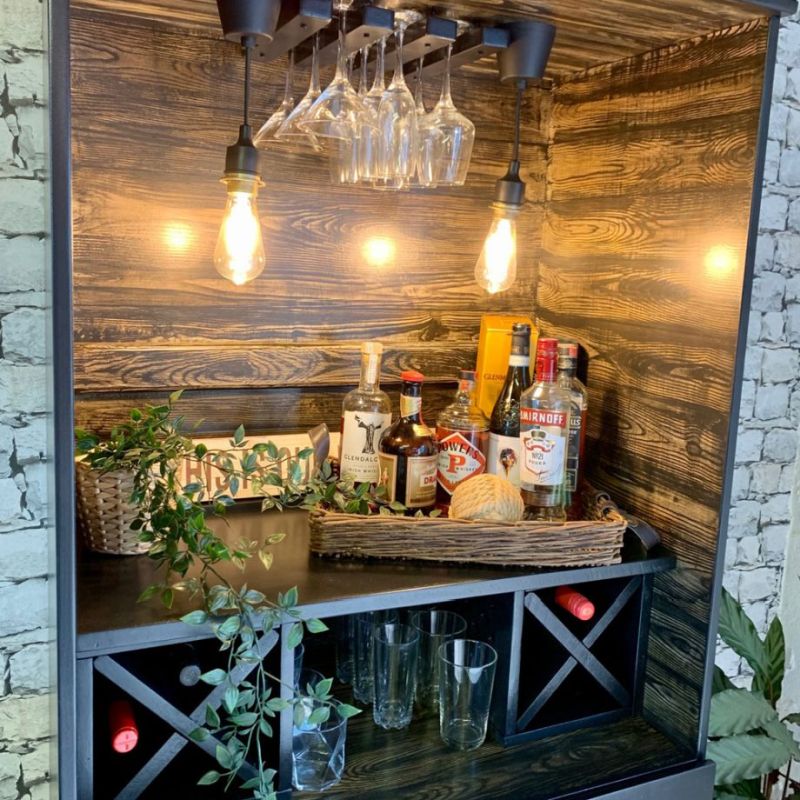 Via: IdealHome