Repurposing, reusing and upcycling an old door is a cool idea. Take inspiration from DIY enthusiast Jayne Tapper, who has turned an old door into a cool wall-hanging photo frame. The door removed during kitchen remodeling had been left with no purpose but Jayne thought of giving it a new lease of life and creatively turned it into an elegant wall décor piece for her daughter's room.
She has used inexpensive paint, a few decorations and some family photos to create this unique piece of art. It took her about £55 to complete the project. She started out by painting the door white and its inner frames in dark grey chalk paint, the outer frame was painted in a silver grey shade. Next, she sanded the door for a distressed finish, which gives the final photo frame its shabby-chic look.
She also attached some letters and a plaque but the crystal knobs attached to the door are a cool DIY trick. It has improved the looks of the door and created space to hang things including other decoration items. All the blank panels in the door's frame are decked with two family photos attached using duct tape.
Also Read: Man Builds Luxury Villa for His Dogs, Complete with Pool, Spa and Cinema
Jayne shared her DIY upcycling project on Facebook and it got her pretty good response. Her creation will surely inspire people to make use of old doors at home. It looks like an easy DIY anyone can try.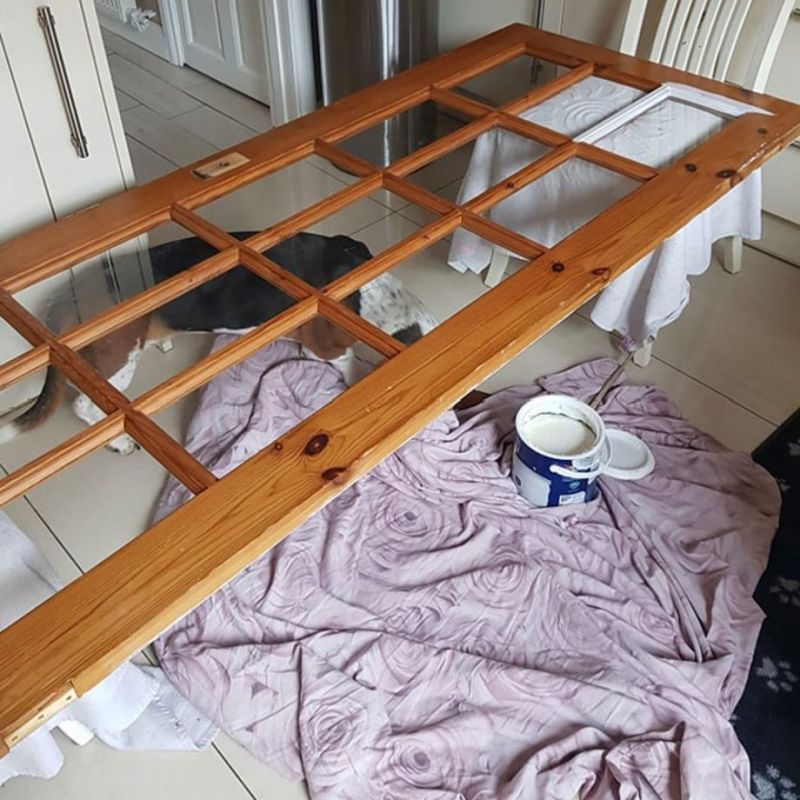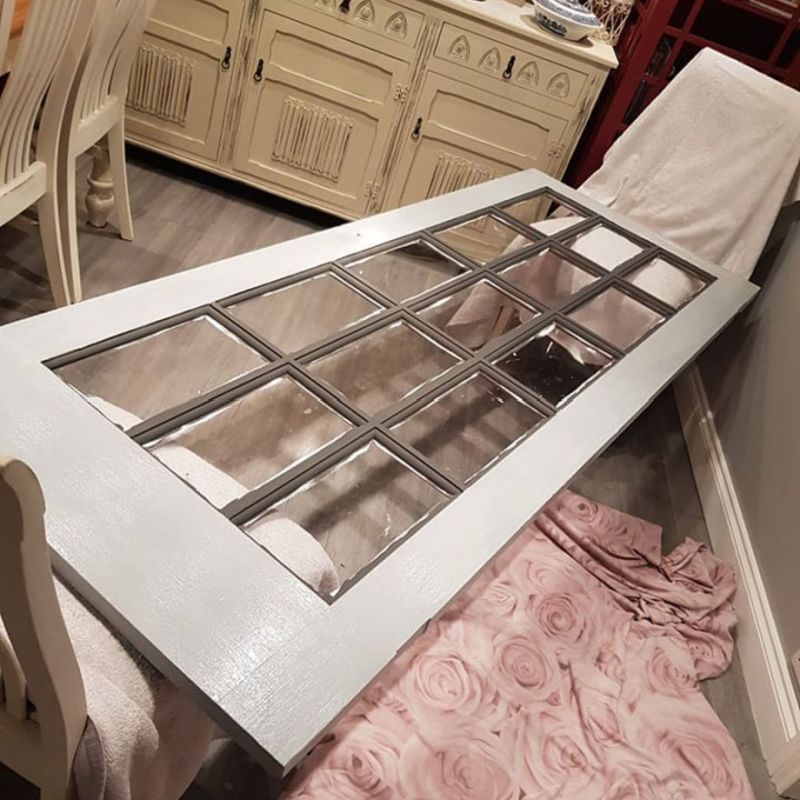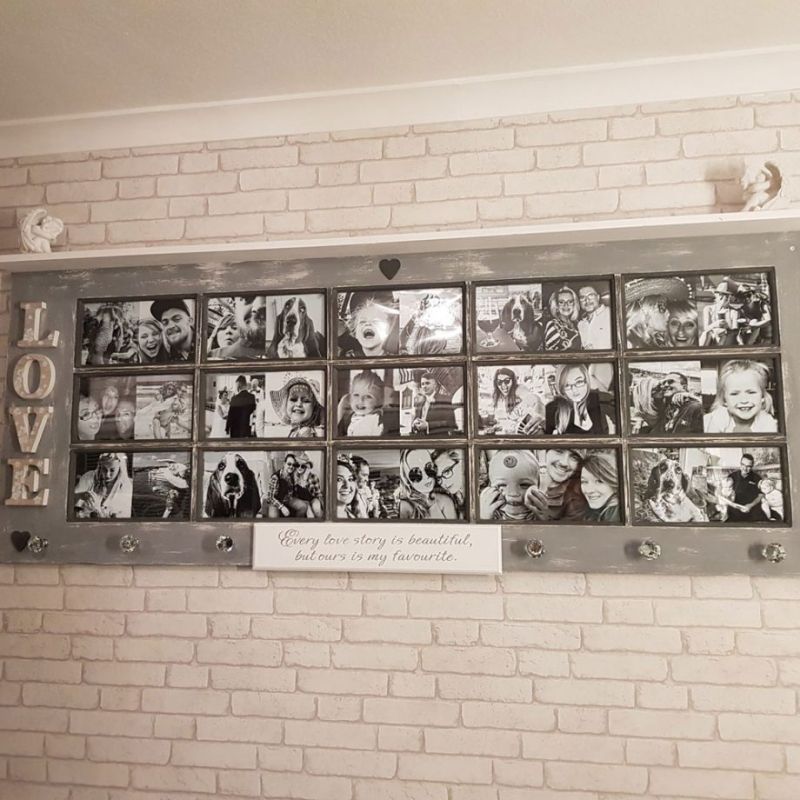 Via: IdealHome