Co-living spaces are emerging as an exciting and affordable way of living for those wanting to be surrounded by like-minded. From the USA to the UK and from Japan to India, co-living apartments are popping out all around the world. Australia joined the bandwagon last year with the introduction of the UKO Stanmore project.
It is Australia's first co-living space, where tenants live in shared studio apartments with access to all required facilities for comfortable living. Architect Ashkan Mostahim has conceived the interior design of the apartment with sliding, transforming and hiding elements that free up the floor space.
One feature we would like to highlight is the platform bed integrated with lots of storage underneath. It can accommodate within a sofa, closet, dining table and seats – literally everything one needs to sit down, rest or chit-chat.  After use, they can be rolled back into the cabinets, freeing up the space. The staircase to the bed also doubles as a storage nook.
The concept for UKO Rooms is based on the idea of maximizing floor space by ensuring that furniture can be packed away when not in use. This has been achieved by a creative platform bed that hides furniture with wheels within that can be moved in and out easily. For its utility and uniqueness, the UKO Stanmore was adjudged winner of a Good Design Award in 2019.
Also Read: a+h Apartment in Sydney with Retractable Dining Table is Thoroughly Inspiring
Currently, there are two UKO apartments in Sydney, the first one in Stanmore and the other in Paddington. There are different models to choose from and the prices start at $525 per week.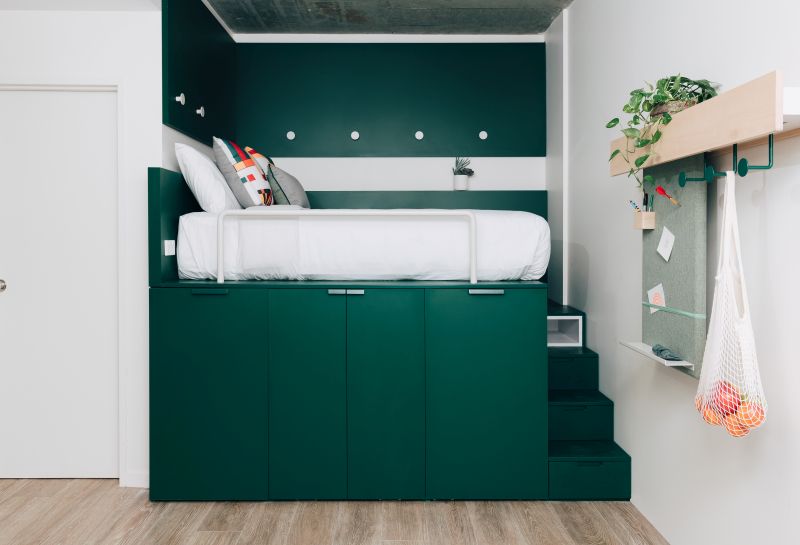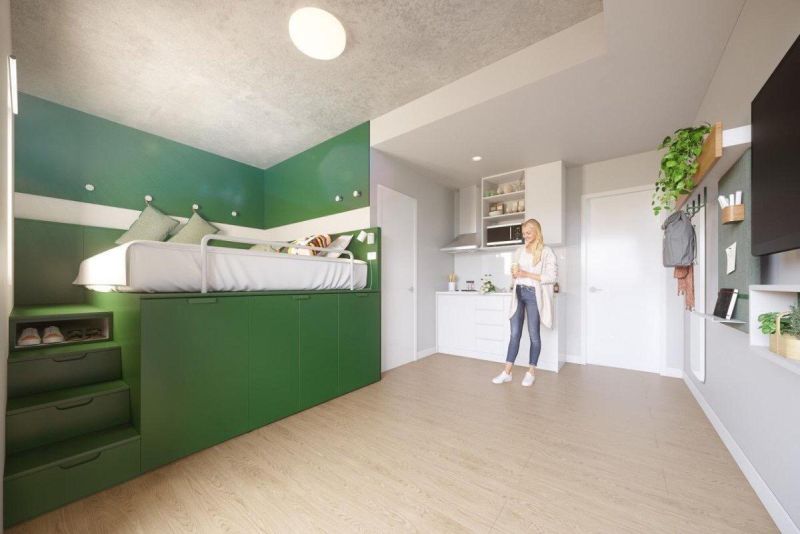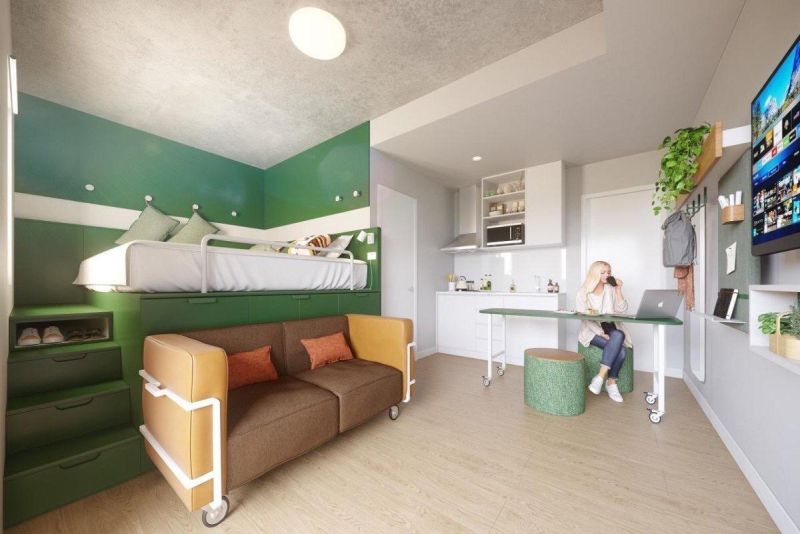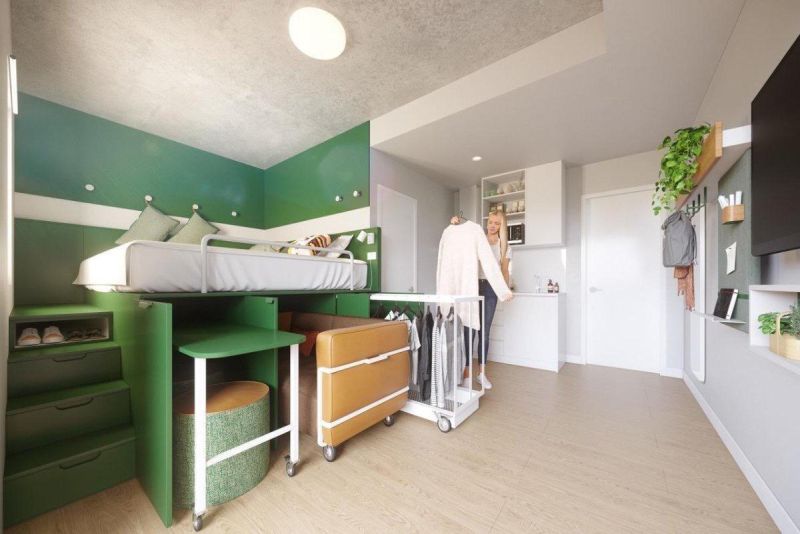 Via: Contemporist/RealEstateAustralia