Are you a fan of luxury sports cars and would want to show off the latest Aston Martin in your living room? Perhaps that's not going to happen without bringing down you're home's facade. But to satiate the craving, just a tad, you can take home the $17,000 Aston Martin Valkyrie 'Wake' coffee table by California-based Discommon, which is part of their Automotive Icons Table Series.
Sitting on satin black anodized aluminum legs, it features a walnut wood top in oval shape, with a sinuous Aston Martin silhouette machined in the center. It is result of CNC machining along with deep sanding and finishing with hands. Discommon has plans to create a collection of ten such tables, each featuring different vehicles on the top. Ferrari aficionados hold tight.
Also Read: 20 Car-Inspired Interior Décor Ideas for Automotive Fans
This walnut wood coffee table is Discommon's seventh creation, which is completely different from their previous iterations machined from aluminum. It is made from American hardwood blonde-streaked walnut with Rubio Monocoat satin finish for a premium look. An ideal conversation starter for a home or office, it is bound to burn a hole in your pocket.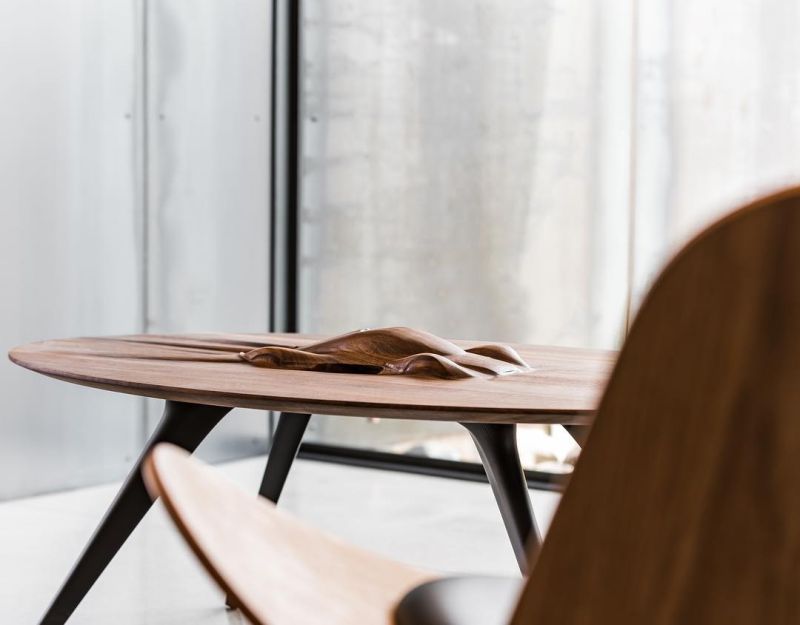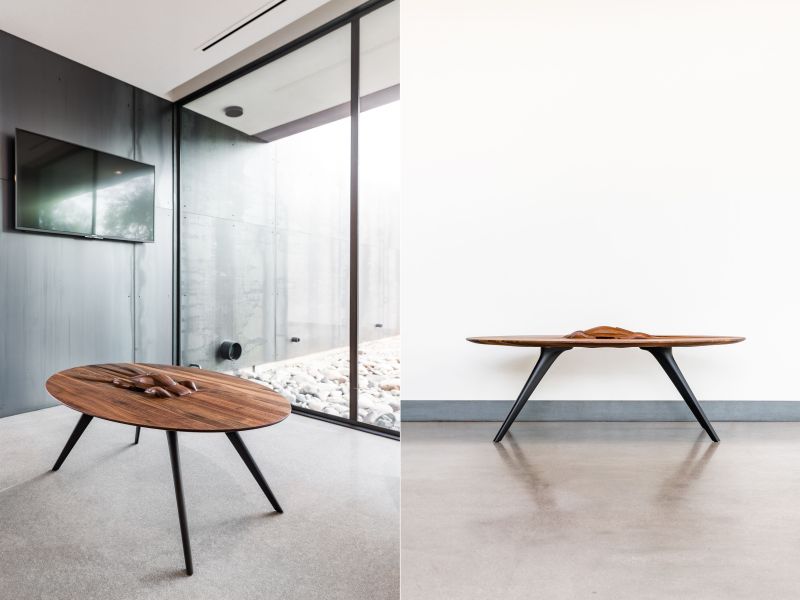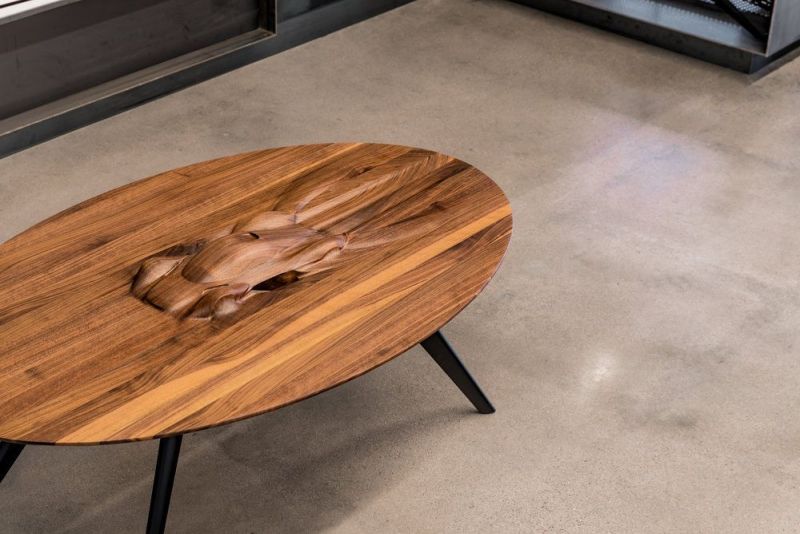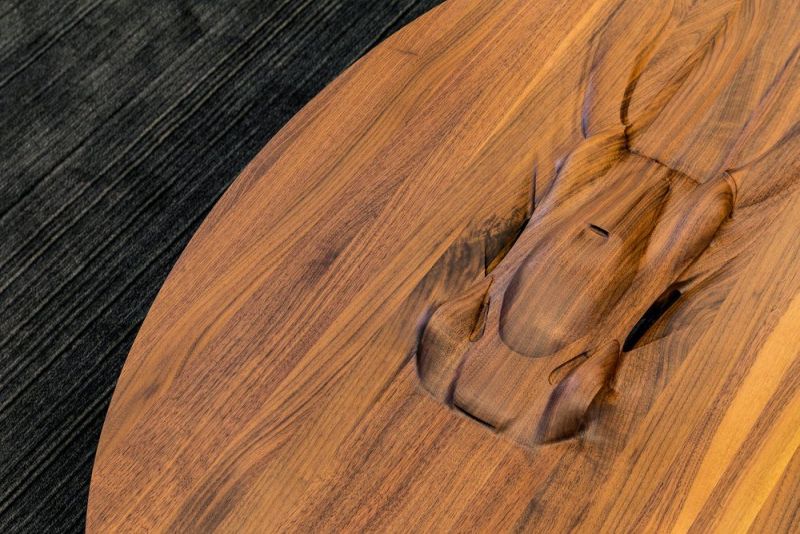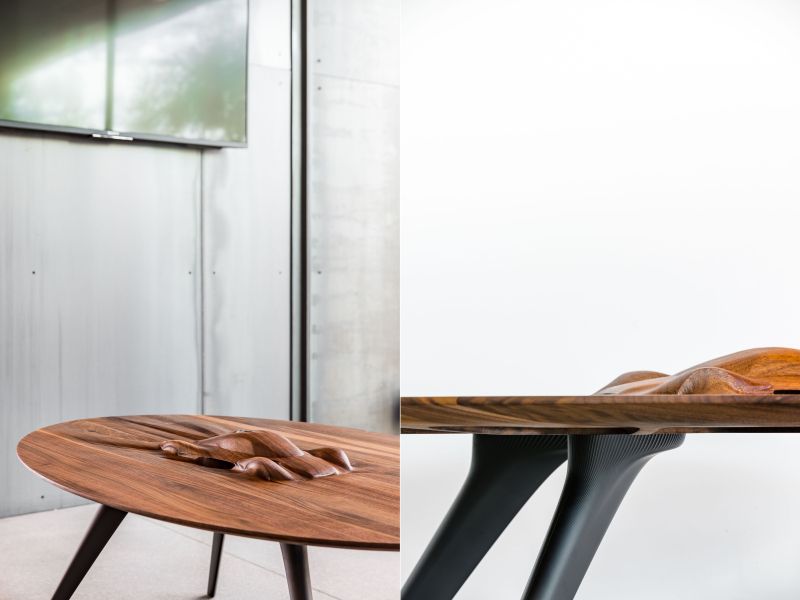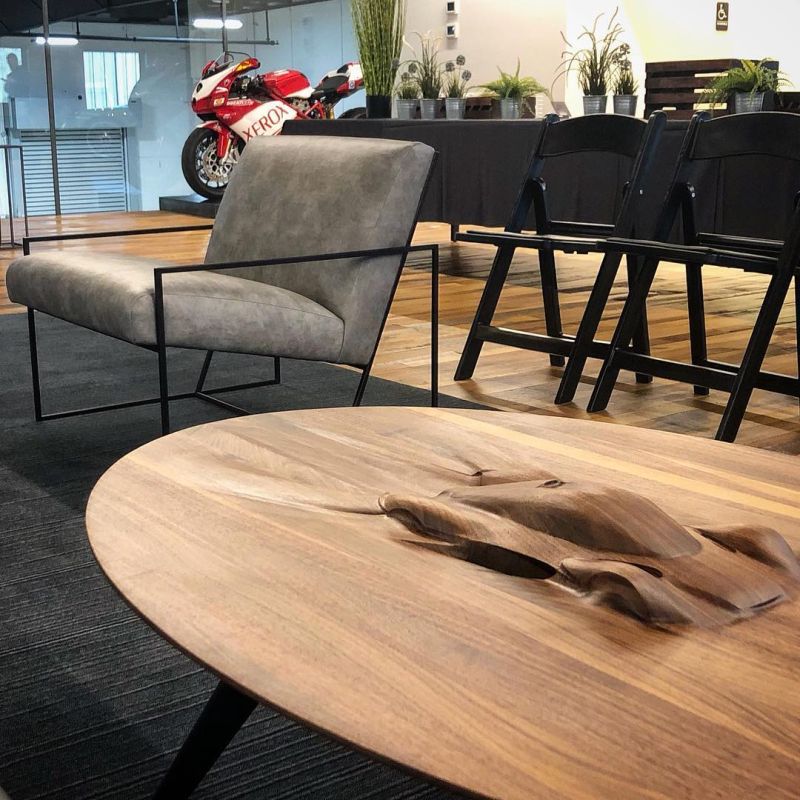 Via: DesignMilk