Tiny houses are mostly meant to offer more in less. They do it nicely, and there are like Tiny Idahomes space-expanding tiny homes which expand cabins out to create extra space. One similar Aurora tiny house on wheels is built by Canada-based Zero Squared, that expands also expands on two sides to create additional space. Its innovative design avails 337-square-feet living space, including the 100-feet of extra space after expansion.
Like most tiny houses it follows an open floor plan. The sofa against the series of windows and matching gray wood flooring adds contemporary essence to the small living space. There are amenities that make it a livable house. Walls and roof are made from prefabricated structured insulated panels (SIPs), with R-rating of R-26 and R-42.
Aurora tiny house on wheels is strategically designed to offer maximum flexibility in kitchen and other living spaces. The kitchen is furnished with wooden counter top and full-size sink looks fantastic. It contains all needed appliances as well as a dining setup to prepare and serve food on the go.
The bedroom has a Murphy bed that can be folded to free up space for a makeshift home office or an entertainment area. There are pocket doors for additional privacy in sleeping area. The bathroom is intelligently tucked on a side of tiny home. It includes a toilet and shower with sliding glass door. It has onboard fresh water, greywater and black water tanks.
A full-size flat screen TV and sufficient storage spaces make this tiny house on wheels ready for travel expeditions. There are more customization options like solar panels, heating/cooling systems and other upgrades according to personal preferences.
The price for the base models starts from about $74,899 and varies according to feature selections.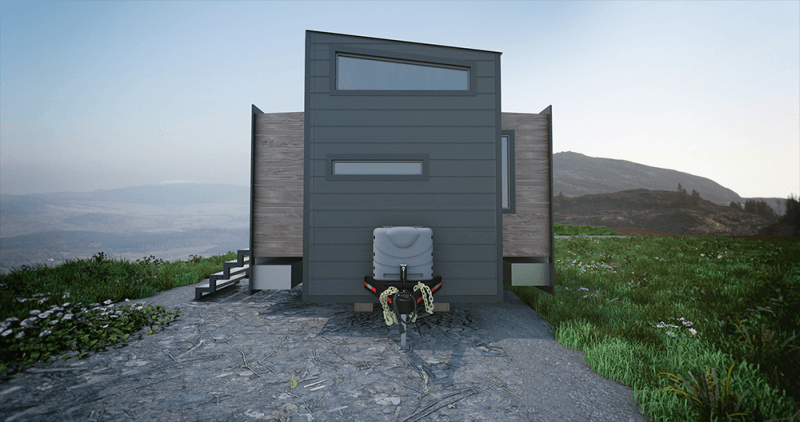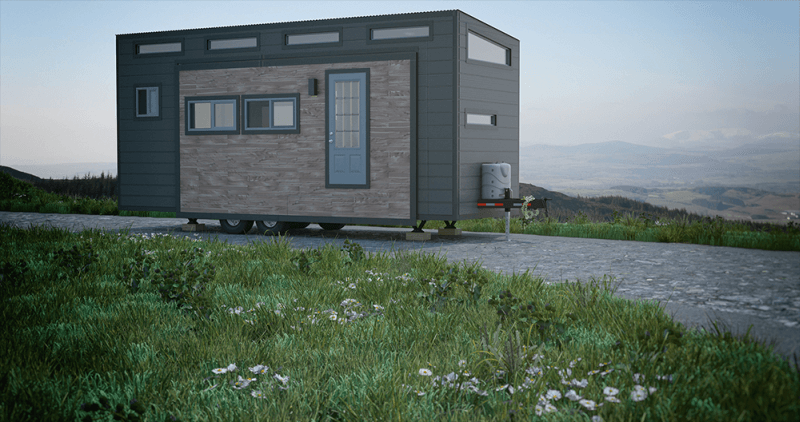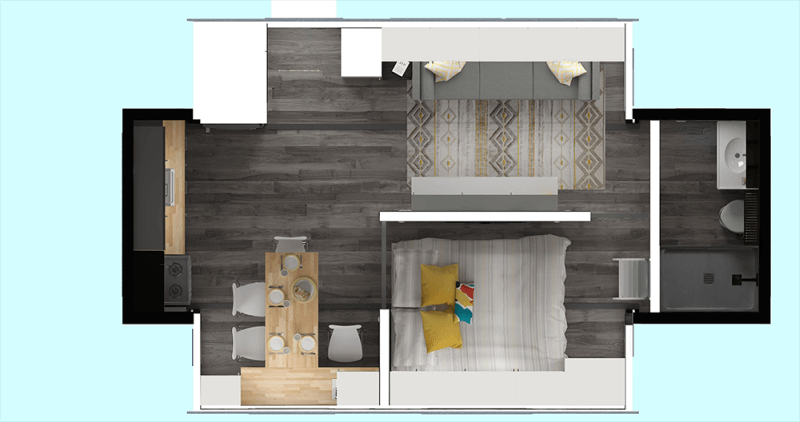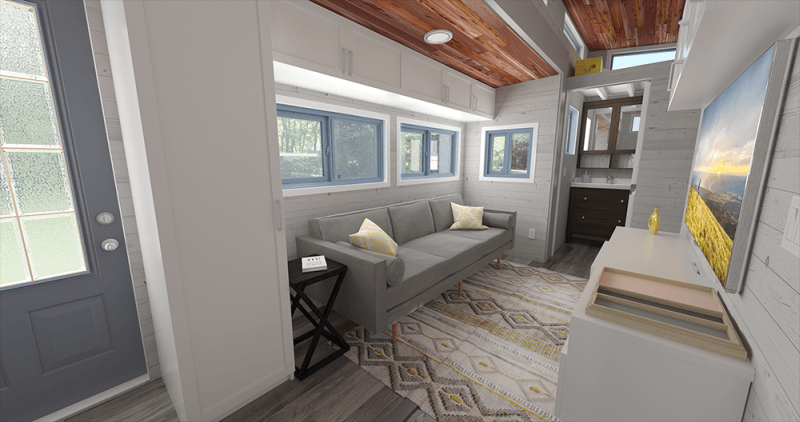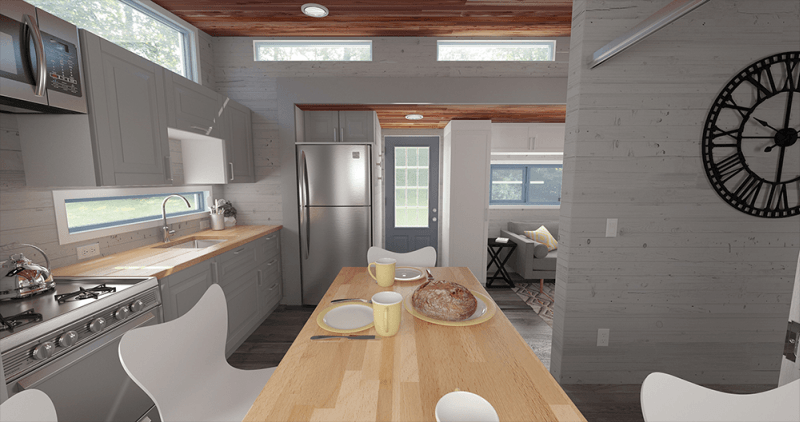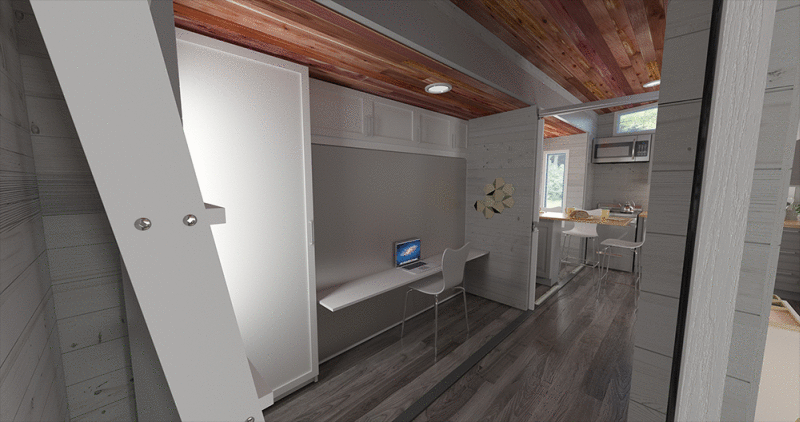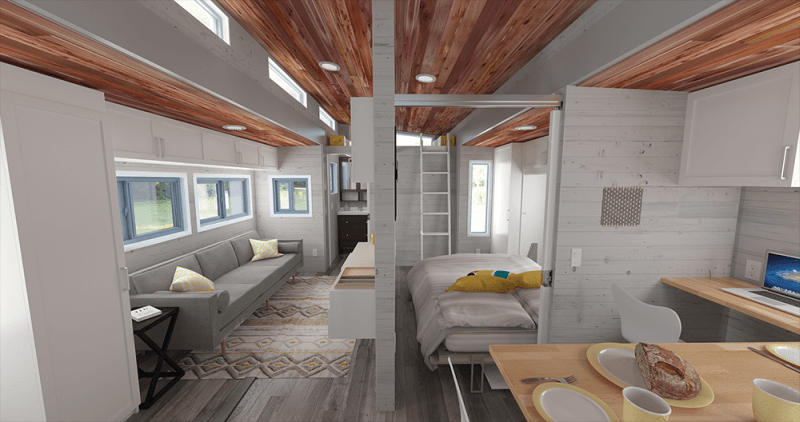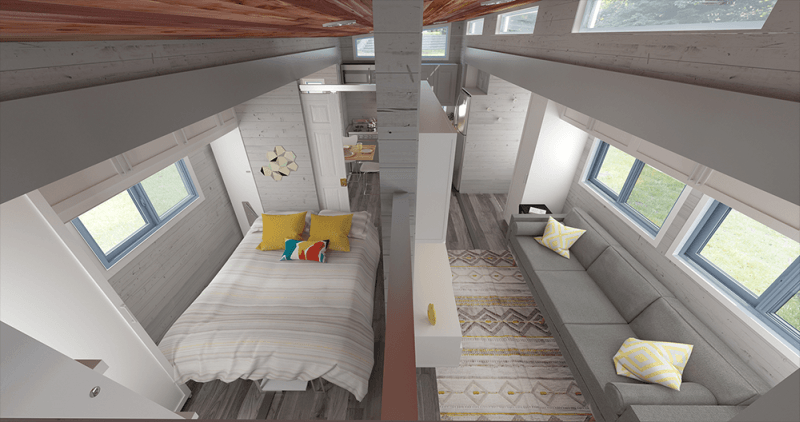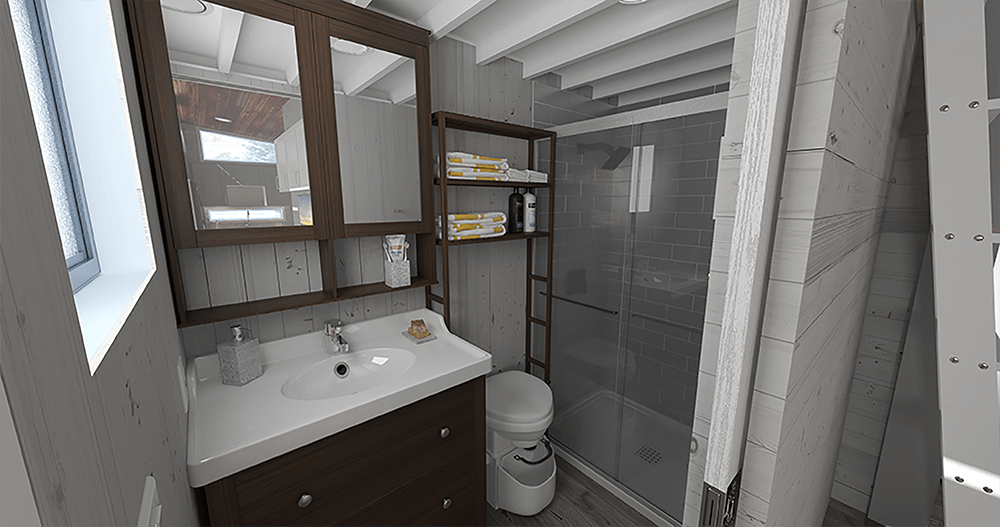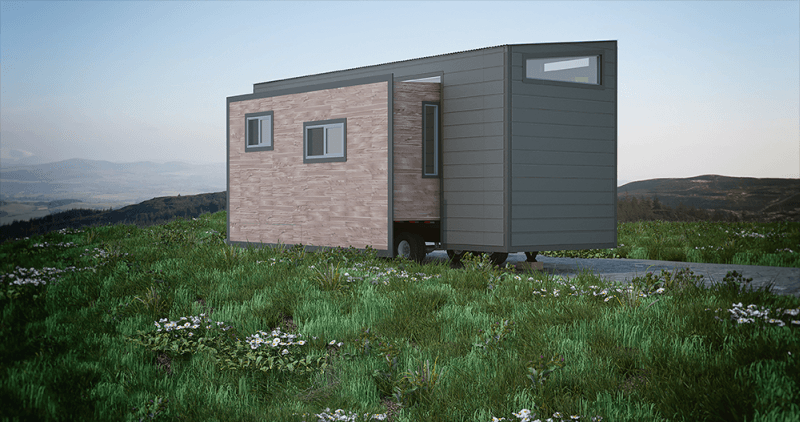 Via: TreeHugger