Having customized terrariums to keep up with the plant-passion is not a piece of cake for every city occupant. With a shortage of spaces, people look for the options that are minimal and can be accommodated easily to the kind of space they have. Auxano home hydroponic system by Philip Houiellebecq is a kind of solution that works for this idea. It is a much practical kind of hydroponic system which can be used to grow plants within limited spaces.
Auxano has a unique oxygenating pump system that allows it to function without any electricity. It helps the city residents to grow their favorite vegetable or the herbs with great success and little worries. The sunlight is very easily available in these city spaces though they may be too small spaces. This helps plants to photosynthesize and grow to the fullest. Auxano also has its characteristic one-touch nutrient mechanism that is an innovative and ideal solution for the undersized city apartments.
Also Read: Vincross Hexa Robot Planter Chases Sun When it Needs Light
Auxano home hydroponic system by Philip, therefore, will surely encourage the urban gardeners to go for an option that can give them a great utility considering the fact that they want to pursue their gardening goals in restricted spaces.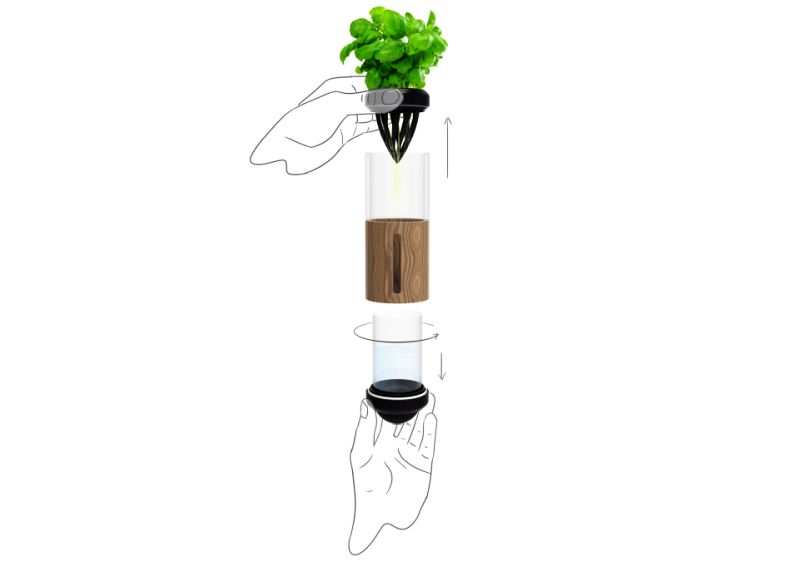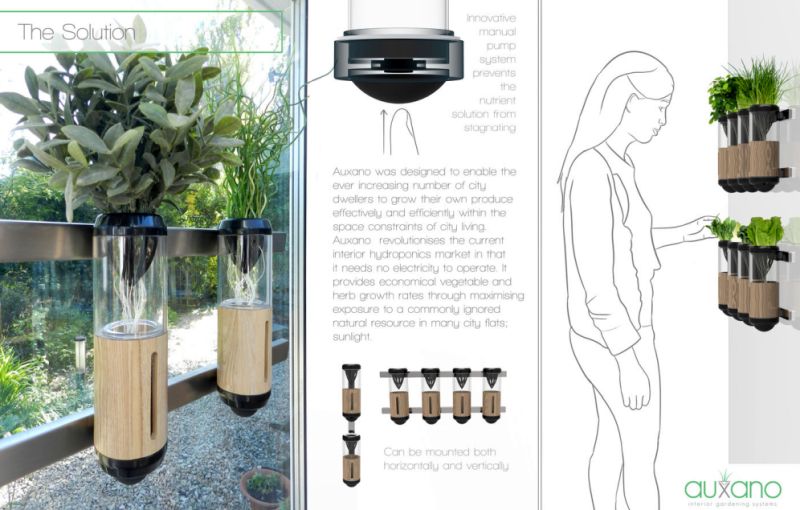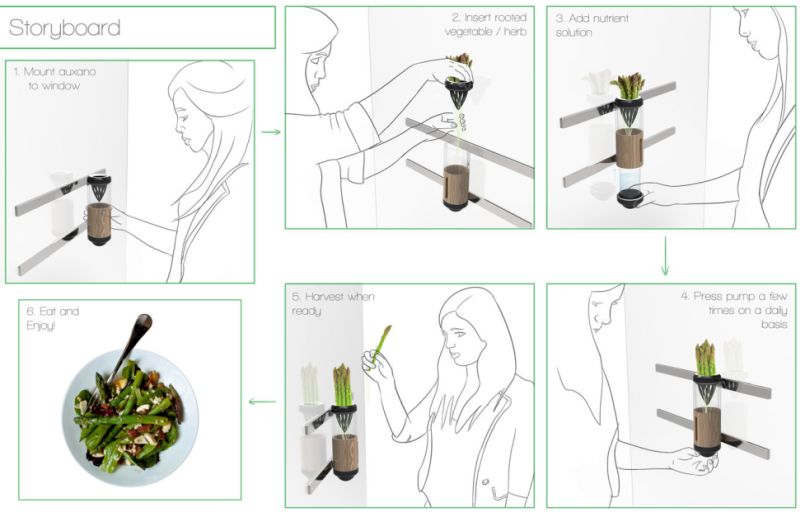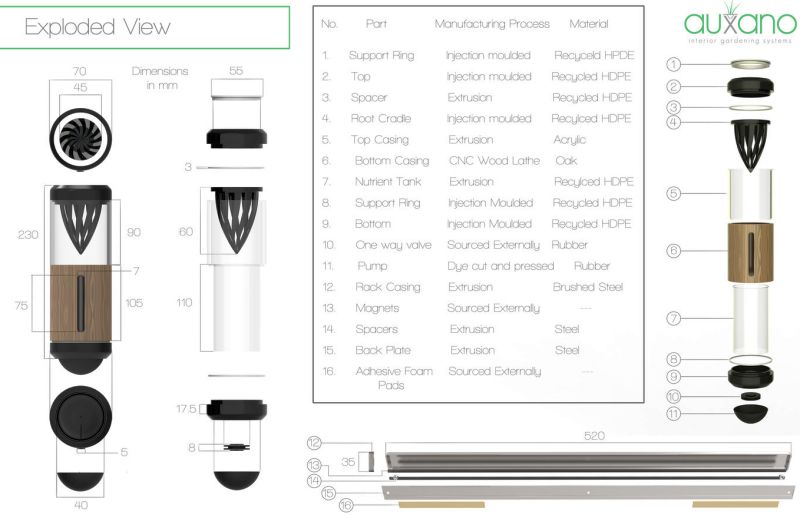 Via: Core77