A month ago, the world was introduced to Baby Yoda (who is known as the Child in the show) in live-action series "The Mandalorian" and people loved this adorable creature. Recently, self-taught baker Jessica Leigh Clark-Bojin of Pies Are Awesome has created a Baby Yoda pie. Clark-Bojin created the raspberry pie as part of her "12 Days of Crustmas" series on Instagram.
She crafted the adorable motif from pastry. The festive Baby Yoda pie features the big-eared child wearing a Santa hat and sipping a hot cup of cocoa complete with a peppermint stick and marshmallow.
Decorated with festive things, the rest of the pie's crust has leaves and candy canes on it. It took two hours for the baker to sculpt and paint it. Clark-Bojin had to put the pie in the freezer anytime it started to warm up. She also kept the dough coated in egg white while she worked to protect it from drying out.
Her son's Star Wars Advent calendar that comes with a little Porg (the small bird creatures that appear in "Star Wars: The Last Jedi") wearing a Santa hat inspired her to make this pie that is too cute to eat.
Also Read: Mesmerizing Bread Art Presents Fun Twist to Baking and Slicing
She is a self-taught baker, who couldn't even crack an egg properly about four years ago. Now, Clark-Bojin is on the Food Network herself, recently appearing as a judge on "Thanksgiving Pie Fight." Clark-Bojin shares her creations on Instagram @thepieous.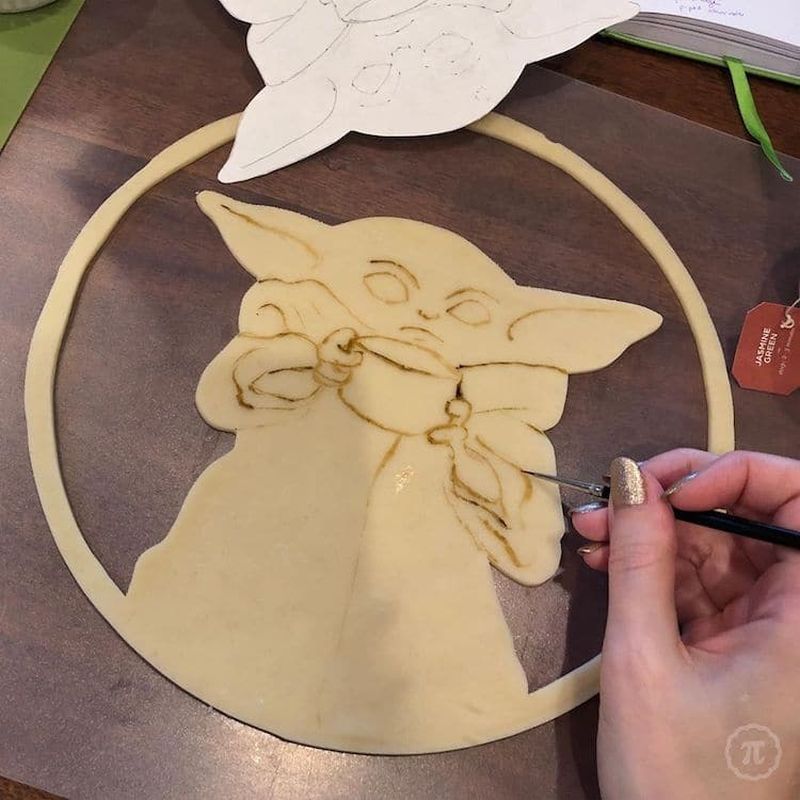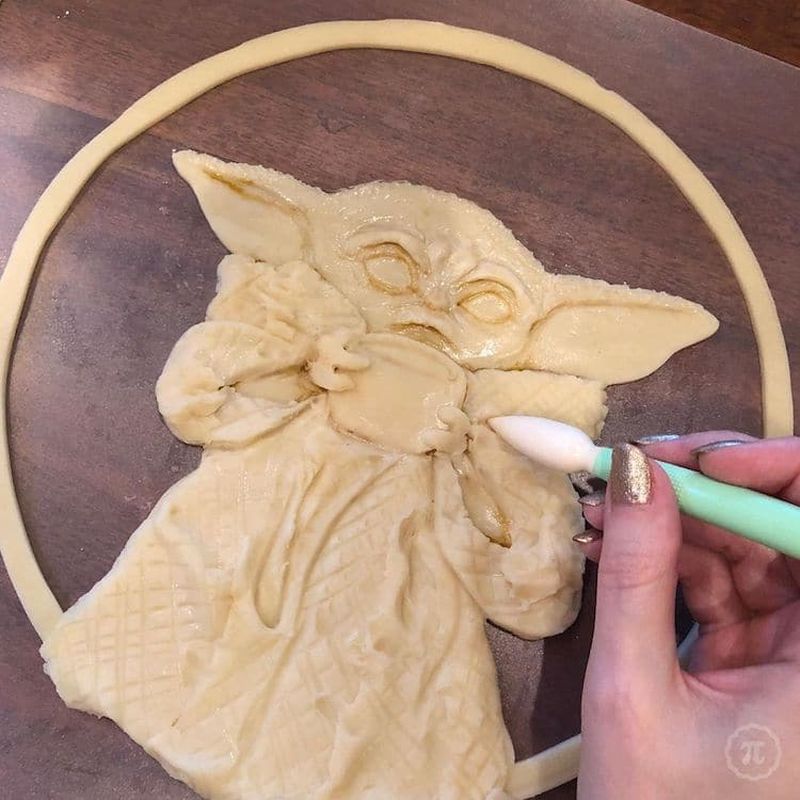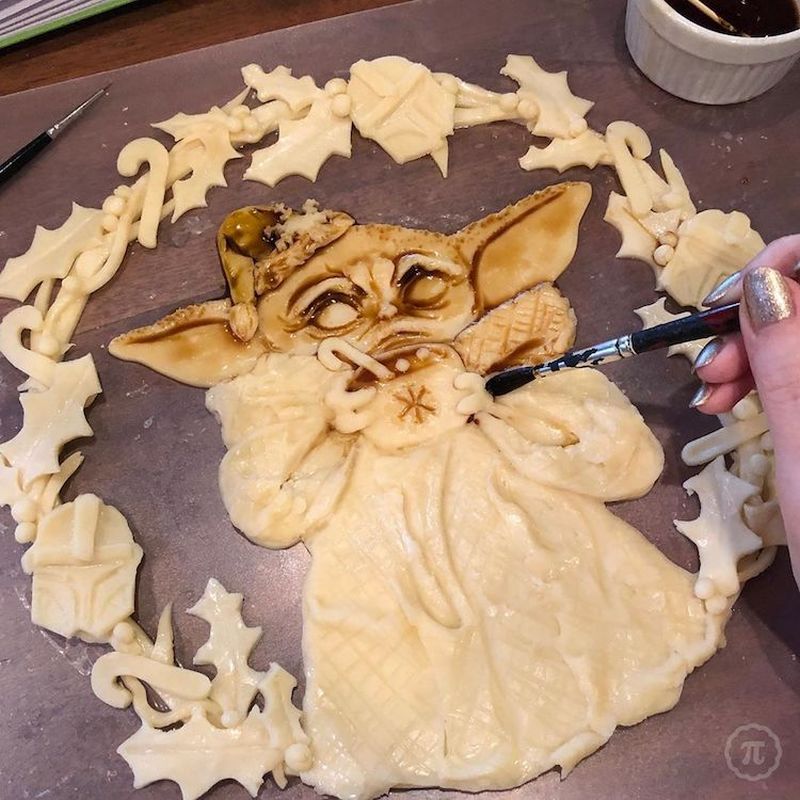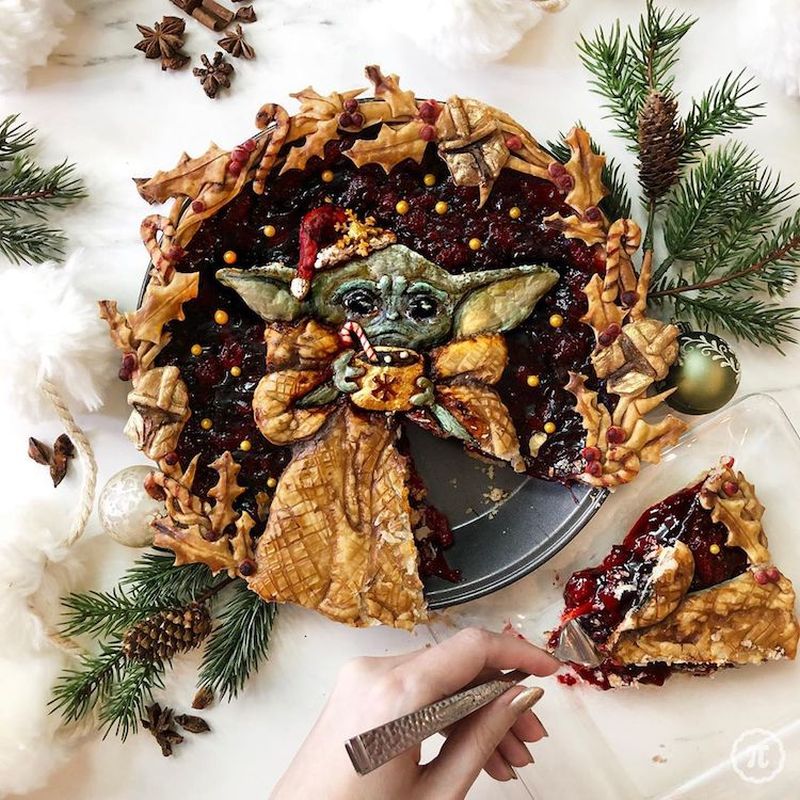 Other creations of her "12 Days of Crustmas" series are exquisite as well. Adorned with festive things, the color and design of these pies will make you drool.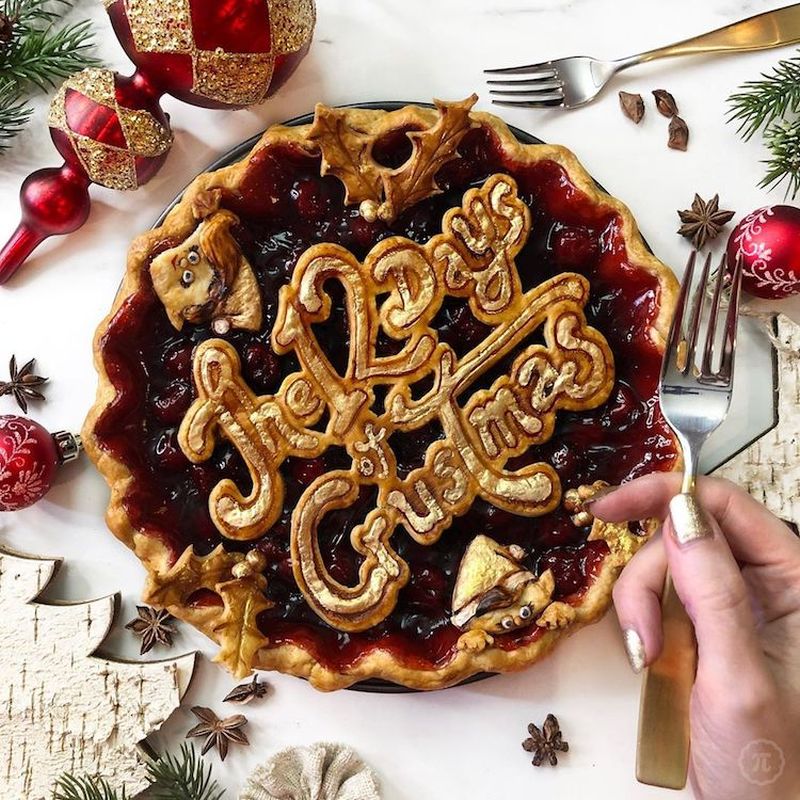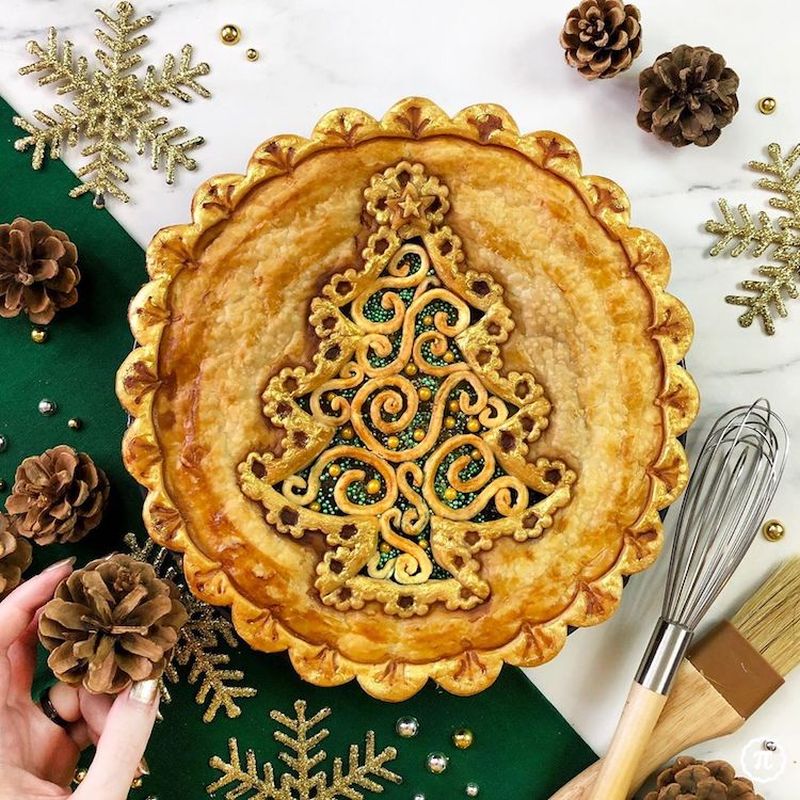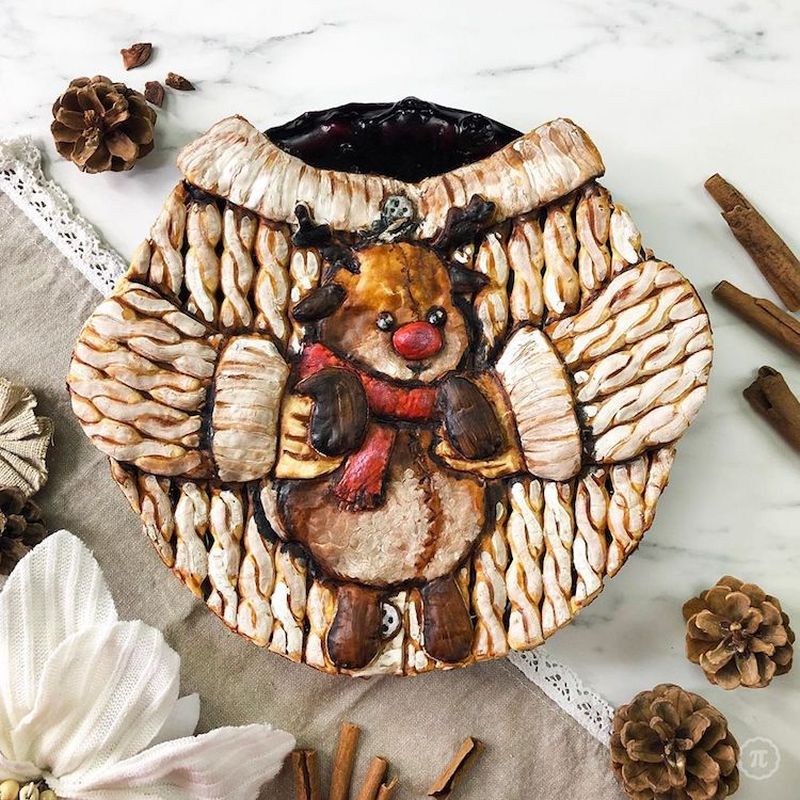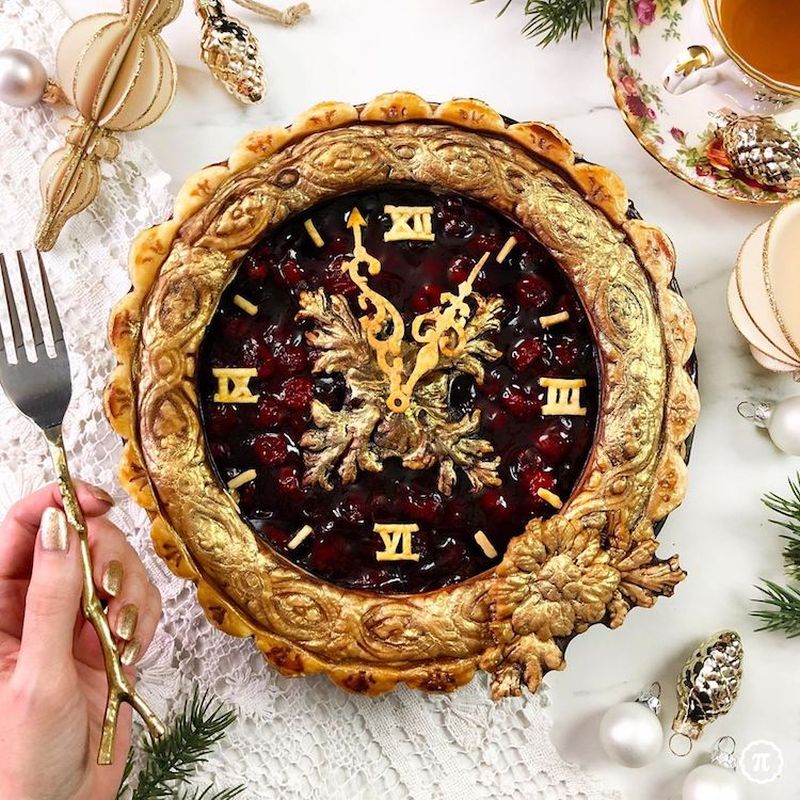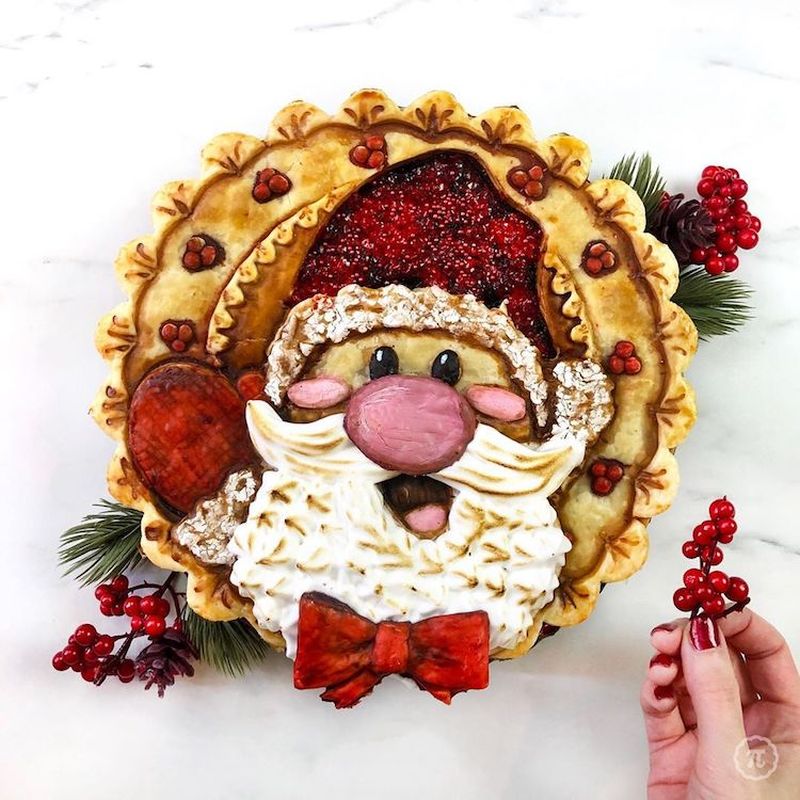 Via: My Modern Met