South Korean designer Bae Se Hwa is exhibiting his bentwood furniture at the R & Company Art gallery in New York City, from 20 March to 11 May 2019. The collection consists of three lounge chairs, two benches, and desks; all of which are made from thin slices of steam bent walnut wood. This exhibition showcases seven of Se Hwa's most iconic pieces, built from 2010 to 2019.
The designer warms up walnut wood slices in a steam box and then bends each one of them individually over a structured frame to form sinuous designs. The furniture assembly process is extremely labor-intensive; bounding Se Hwa to produce a very limited number of steam-bent furniture units every year.
The chairs feature a beautifully streamlined design, with back curving outwards for sitting comfort. On the other hand, benches have a gentle dip in the middle and desk comprises of a bunch of rounded structures that overlap and fold over one another.
Also Read: TON Presenting Chips Bentwood Lounge Chair at Salone 2019
First introduced at Design Miami 2010, all the furniture units from the Steam Bent Series boast elegant curves and warm texture of walnut wood. This is the first time when his full collection is being exhibited all at once.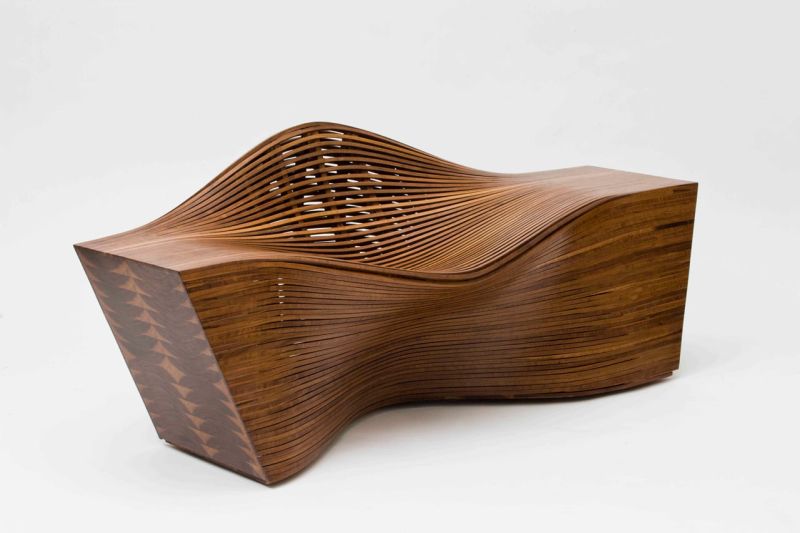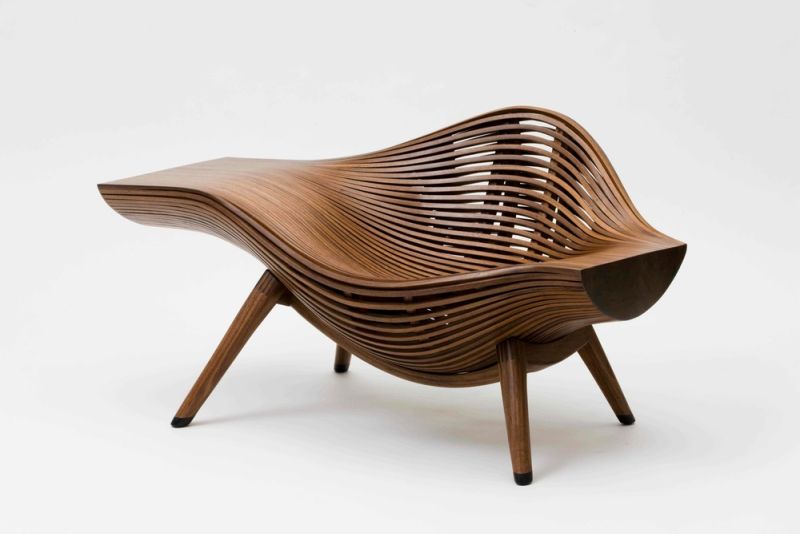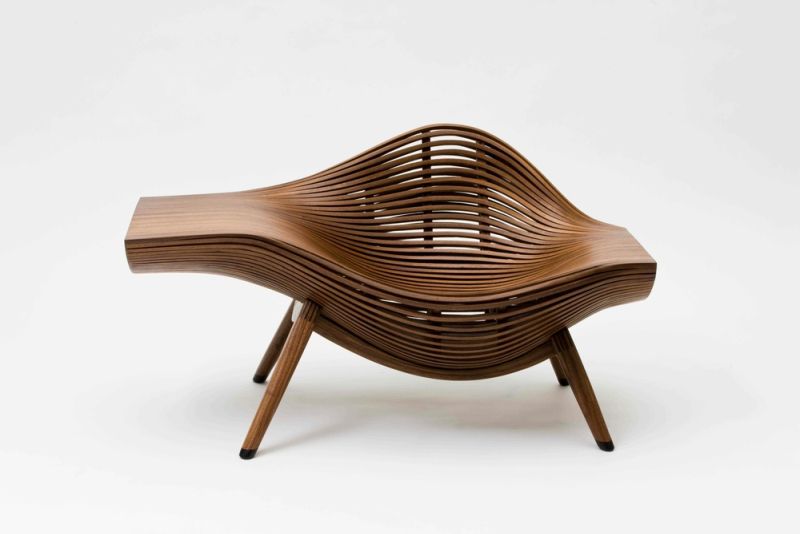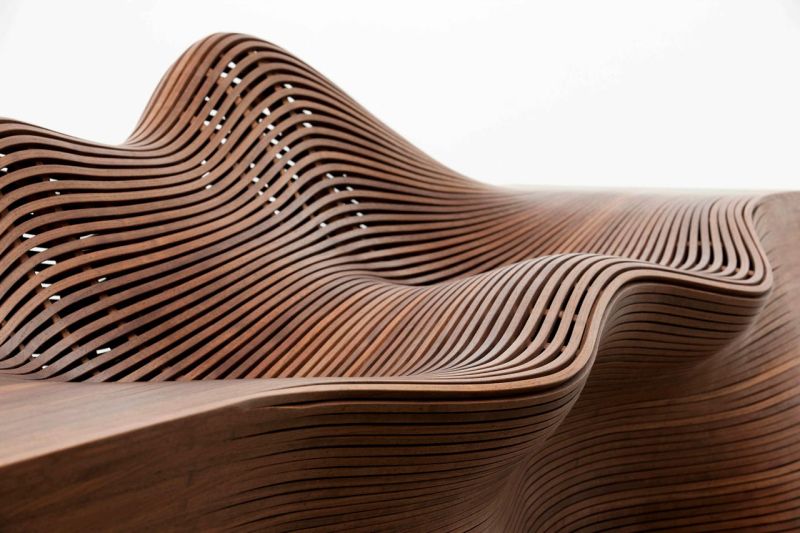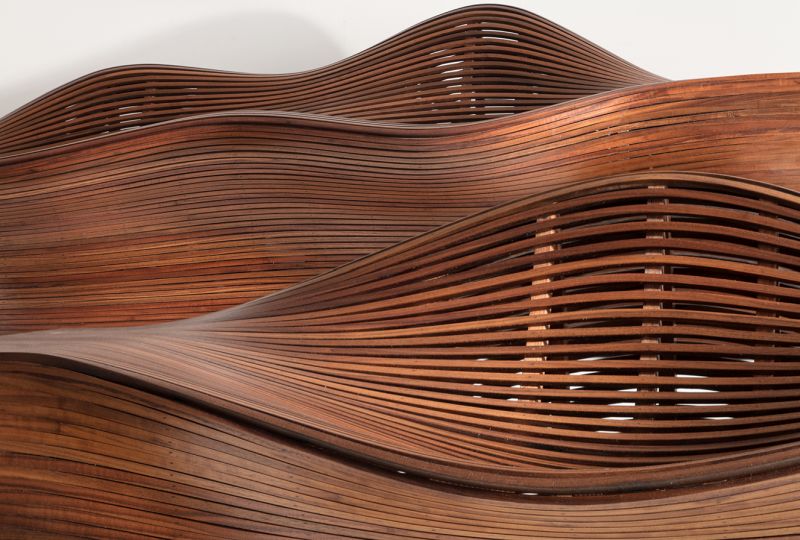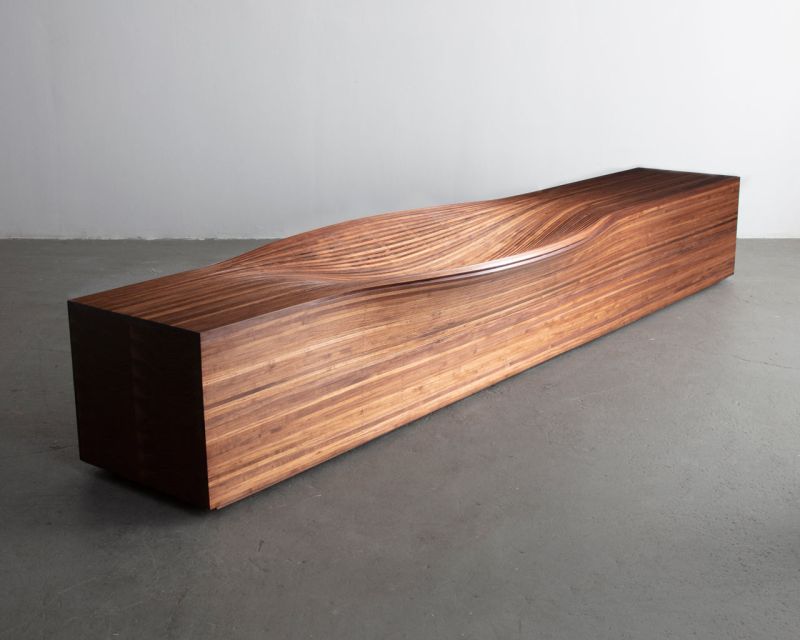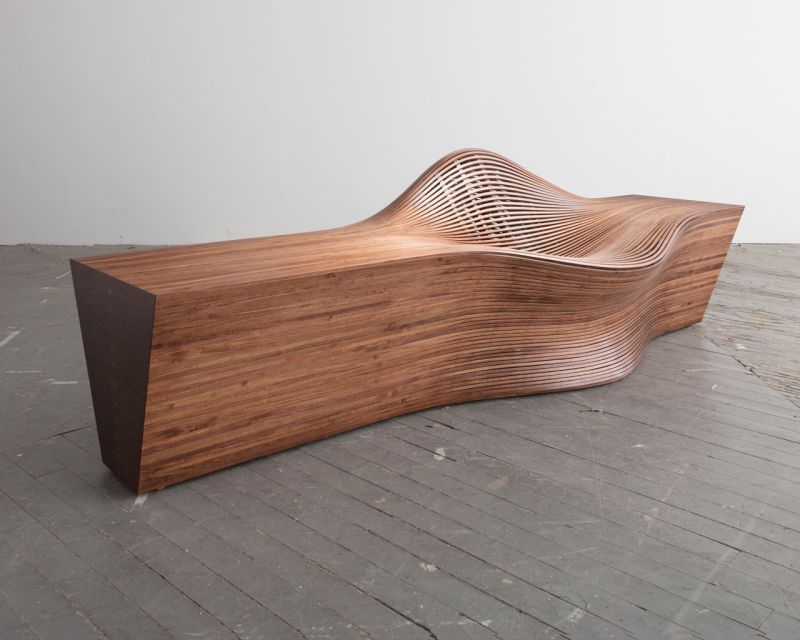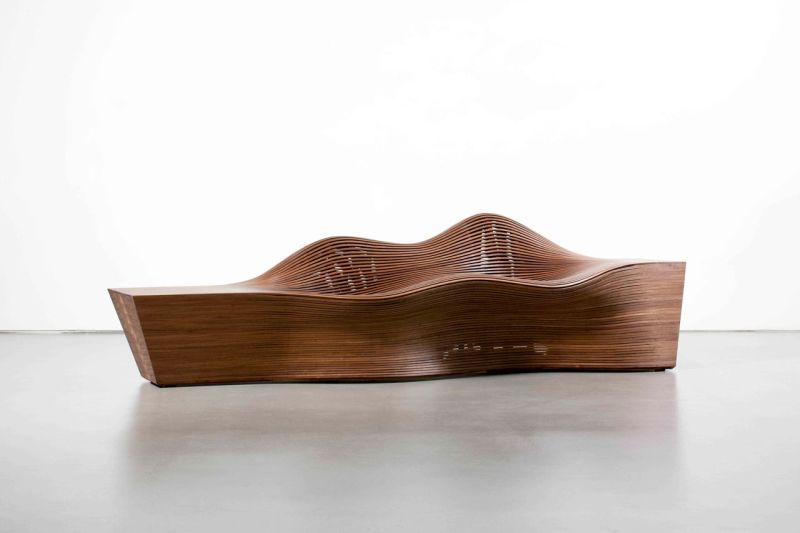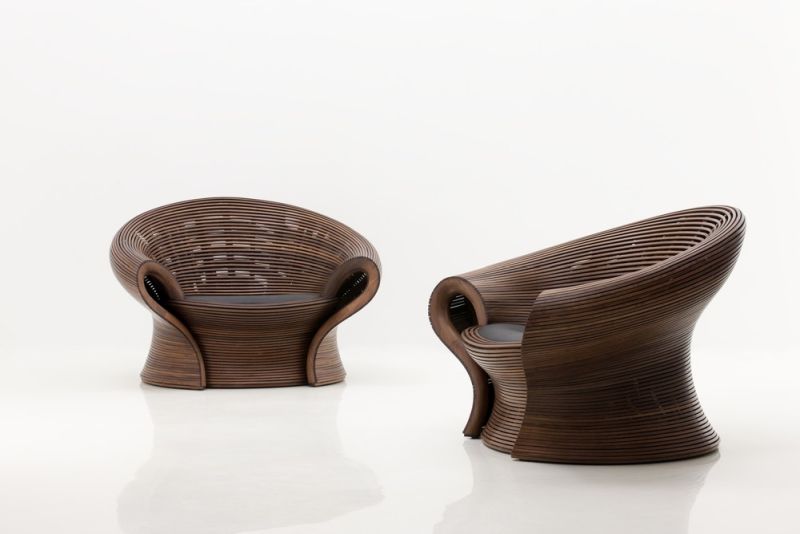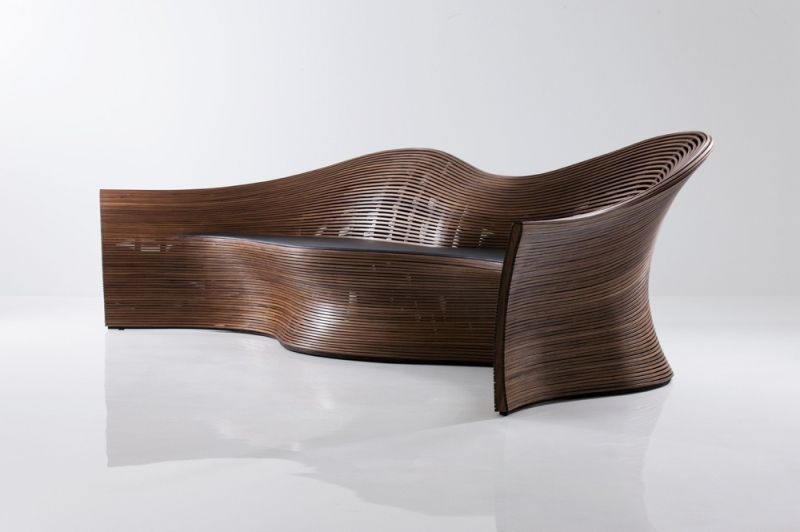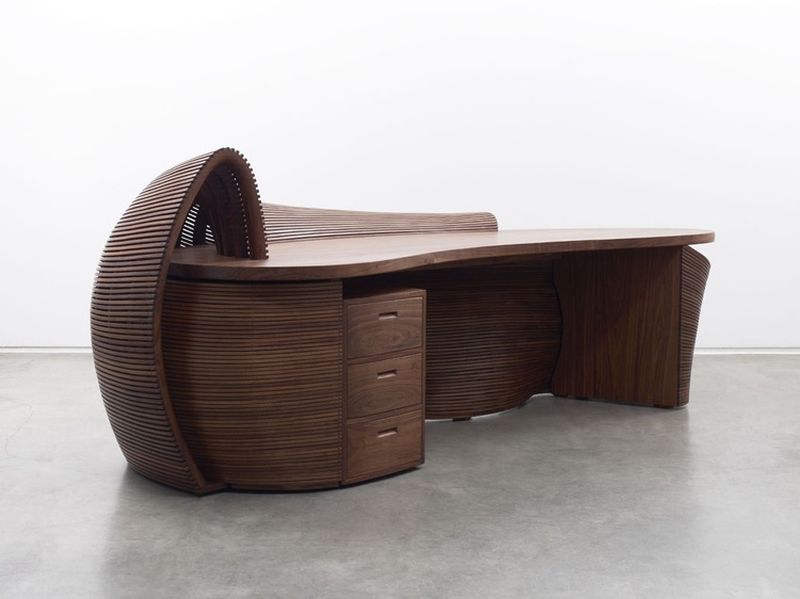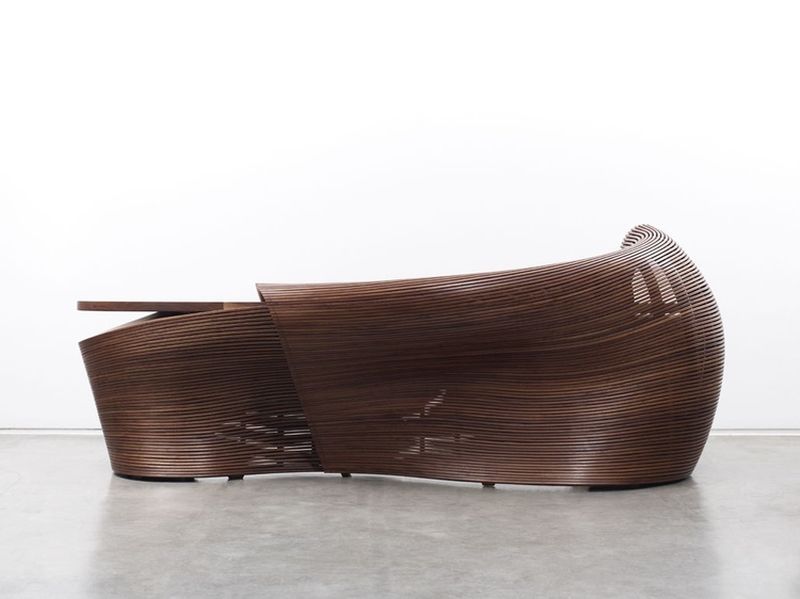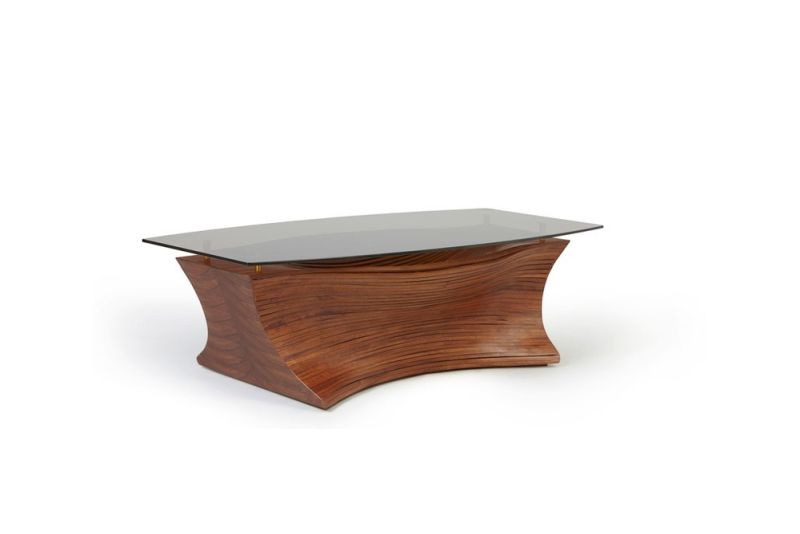 Via: DesignMilk/Dezeen