Kiwi tiny house is the latest creation by the French tiny house builder Baluchon, built for Catherine and Magali based in New Zealand. Just like most of its tiny house designs combine woody tones with a solid color; this one also features wooden materials and natural colors.
The Kiwi tiny house is an ideal rental for a couple or a family with up to two children. It has a double bedroom on the mezzanine along with space for a small baby bed on the side, and the sofa on the ground floor that unfolds into a double bed. There is also a kitchen and the bathroom comes fitted with a composting toilet and shower.
The tiny house has large 4-part sliding joinery located in the living room and mezzanine that brings in natural light and offers impressive views of the surrounding. Its interior layout is designed as a vacation rental and is even available for night stays.
Also Read: Tiny House La Mésange Verte Looks Like Micro French House on Wheels
This tiny house on wheels is placed on a working farm Le Boulay in the French countryside. You can book it for €80 about ($93) through the official website.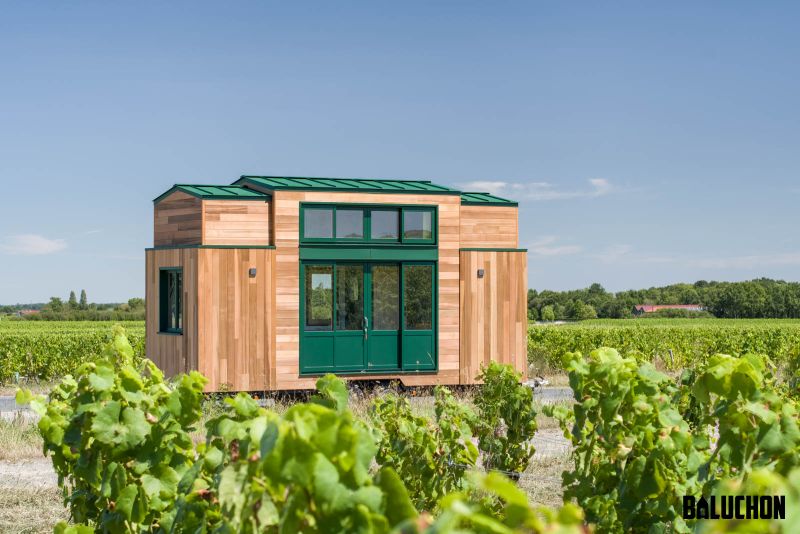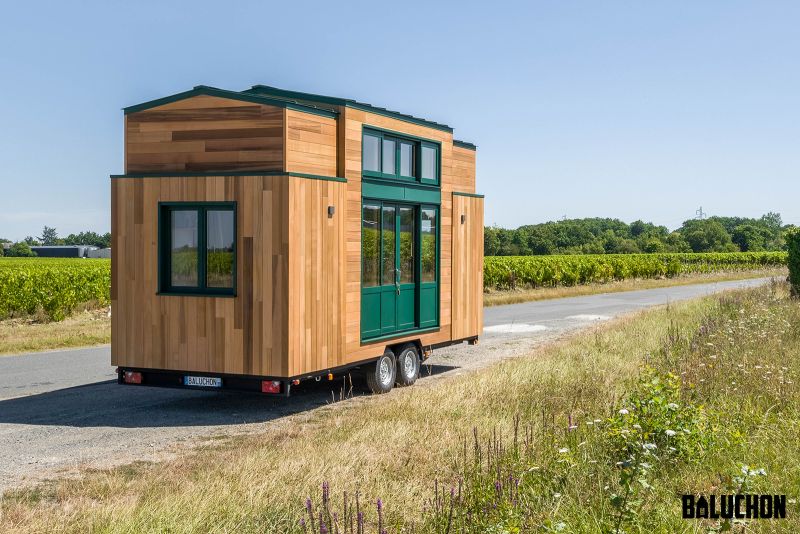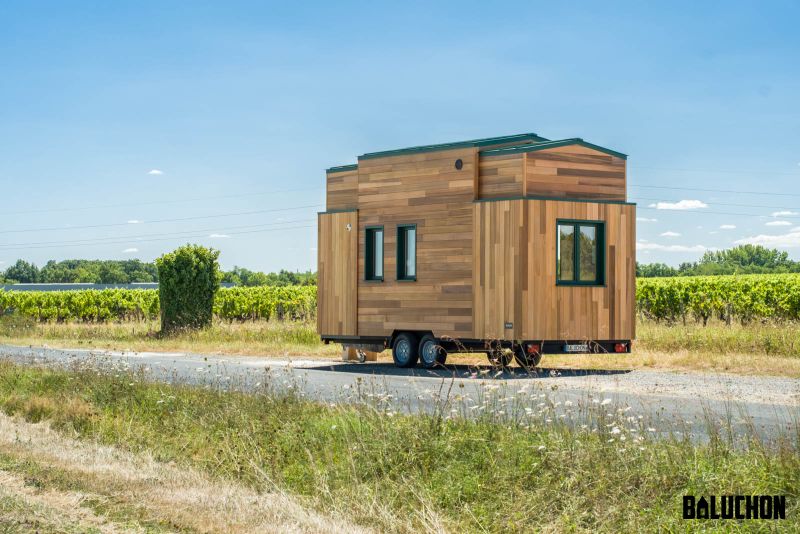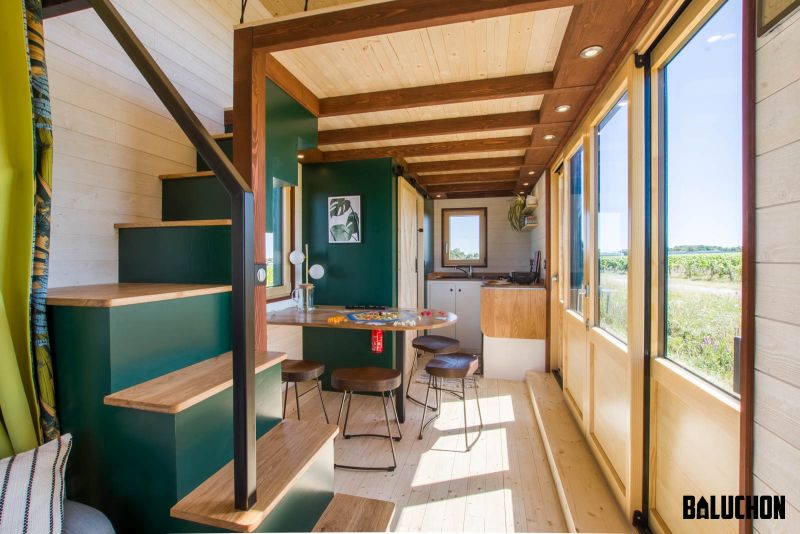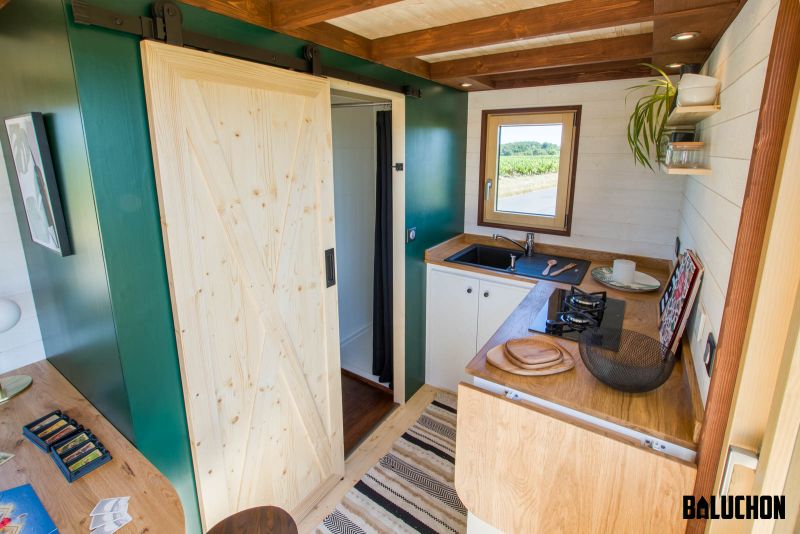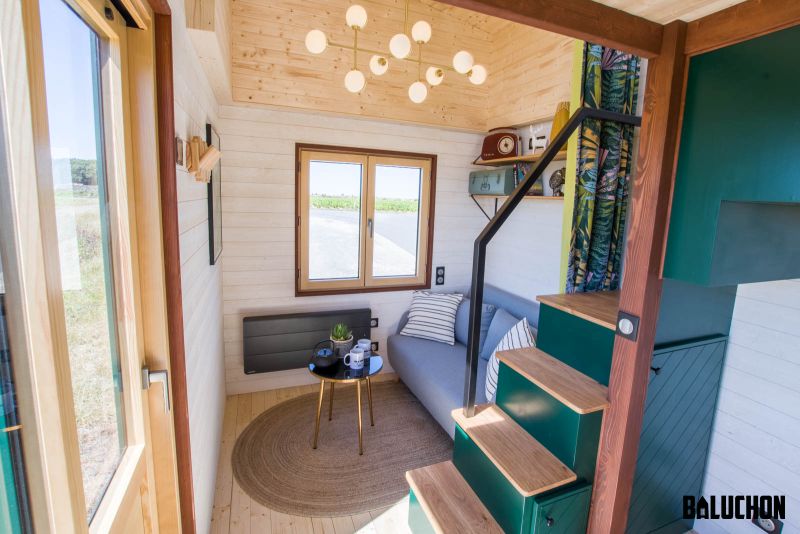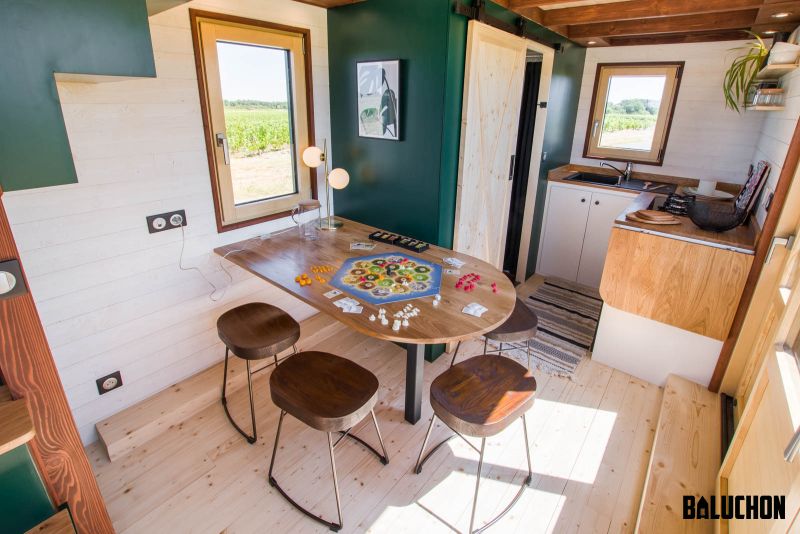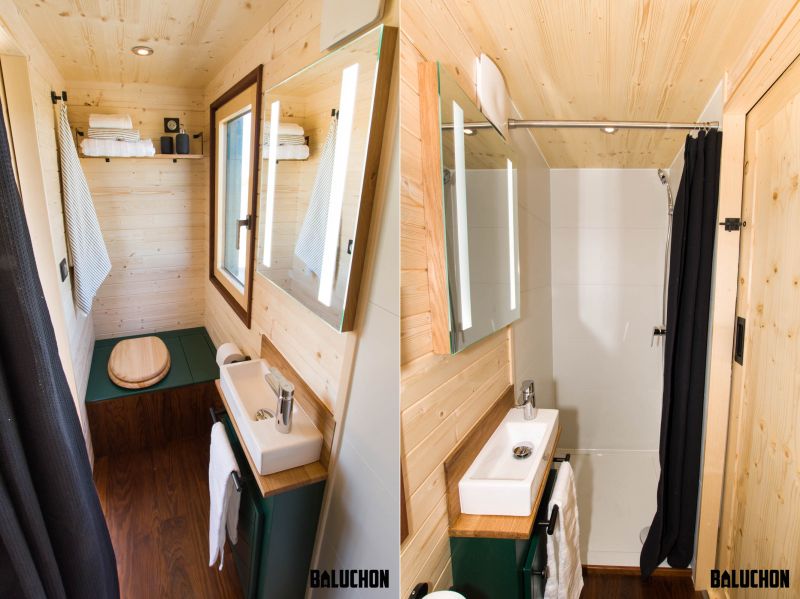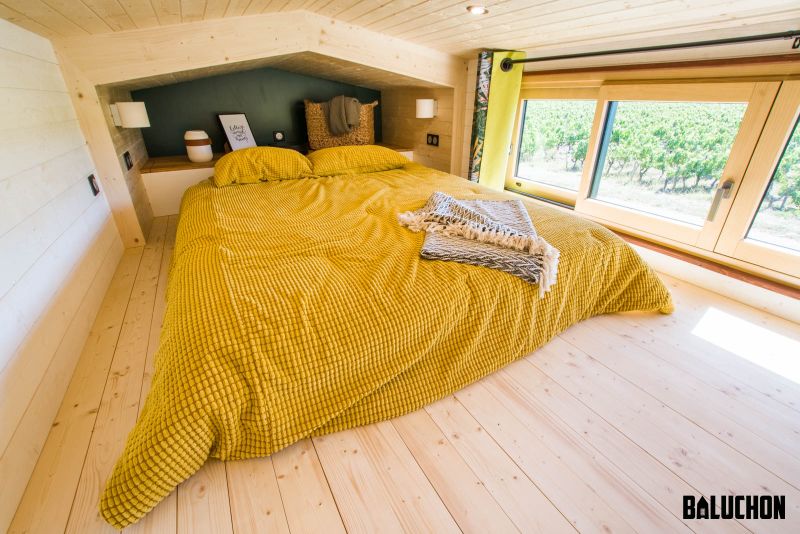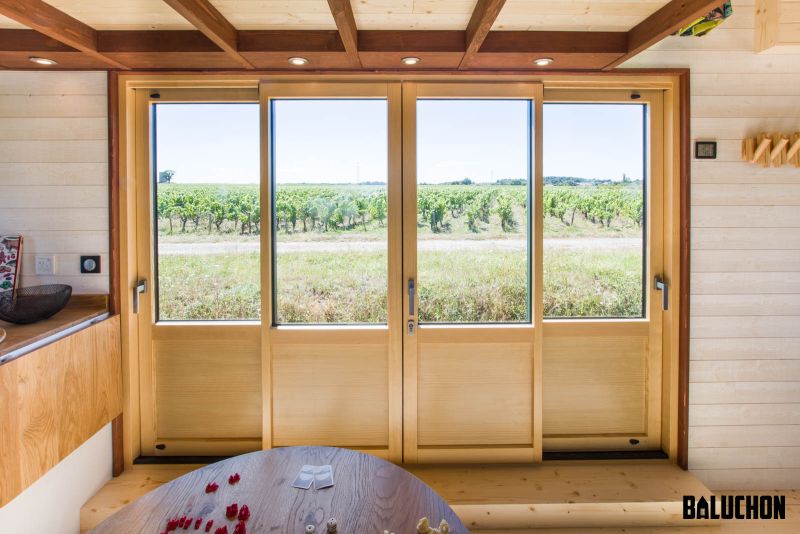 Via: Baluchon