Bang & Olufsen has over again expanded its ever-evolving range of decorative speakers with Beolab 28 – a pair of slim wireless stereo loudspeakers that easily blend into any space and offers adaptive studio-grade sound. Beolab 28 is designed as a modern version of a column speaker with wireless connectivity and built-in streaming features to enhance user experience.
Beolab 28 is also characterized by its mechanical movements – it has specialized curtains that move to indicate speaker functions. There is a simple touch user interface on top of Beolab 28 which lights up when approached thanks to built-in proximity sensors. These features create a cool visual interaction for users.
B&O's latest speaker supports music streaming over Bluetooth, AirPlay, Google Chromecast, Spotify Connect, and also through built-in Bang & Olufsen Radio. The speaker can be connected to the home theater and will also be compatible with Multiroom technology later this year through a software update.
Beolab 28 can adapt sound in different situations with two modes: the Narrow mode is for precision listening while the Wide mode is for broader sound for a group. The speakers also offer great coverage, with a range of up to 15-50 square-meter room.
Also Read: Sony Launches Wireless Speaker With 360 Reality Audio Technology
Each speaker comprises a slatted frame paired with an internal grey cover and an aluminum floor stand. There are three 3″ full-range drivers and a 1″ tweeter onboard. The custom-designed, downward-facing woofer delivers immersive bass while B&O's Active Room Compensation adapts bass response according to the position of the speaker. This allows users to place the speakers anywhere in a room, even in a corner or on a wall.
Interestingly, Bang & Olufsen's new Beolab 28 also comes with a replaceable connectivity module for future-proofing the speaker. These speakers are available in a range of colors and materials, making it possible for buyers to choose it according to their needs. Price starts from $9,750 for the fabric version and $10,750 for the wooden model.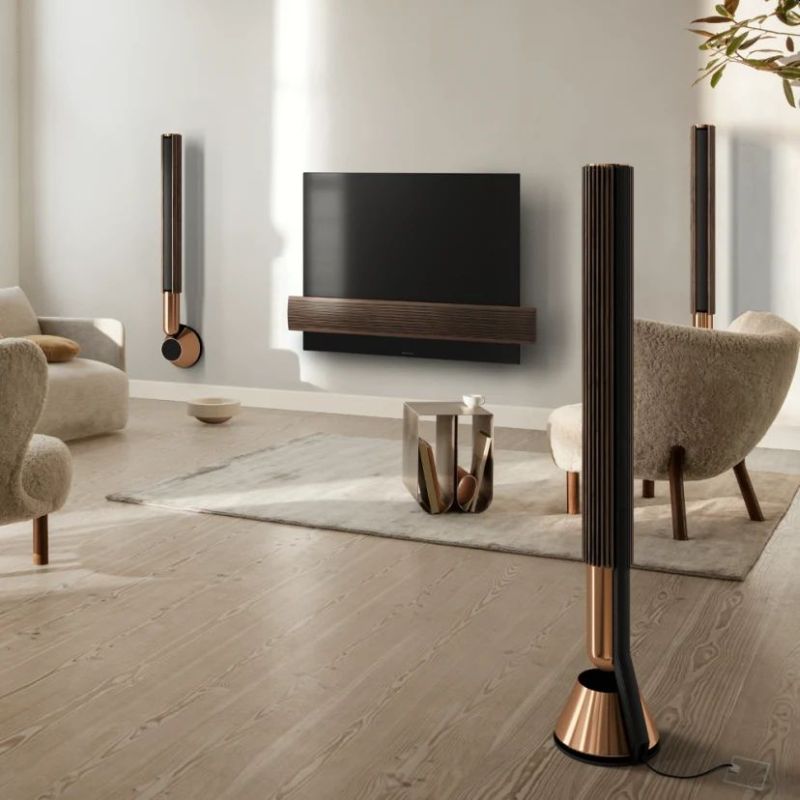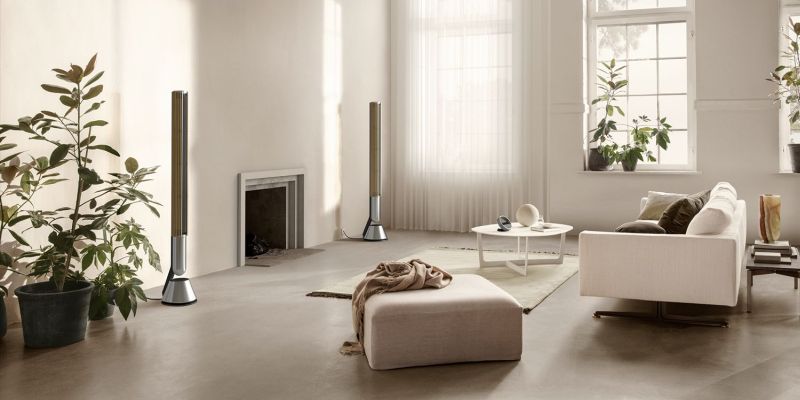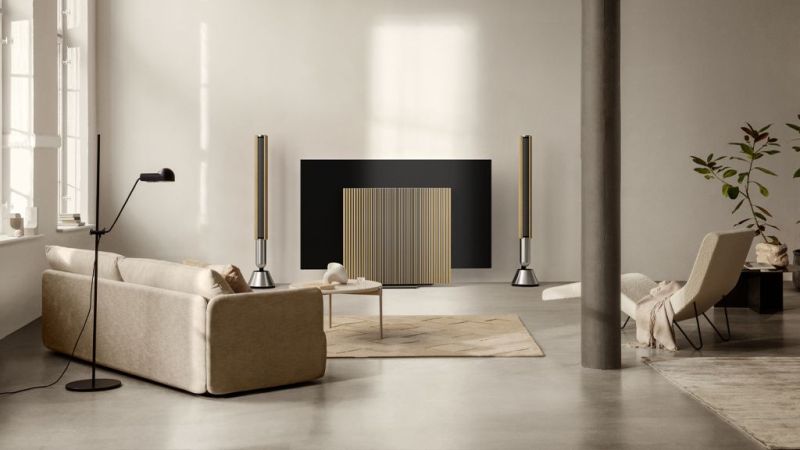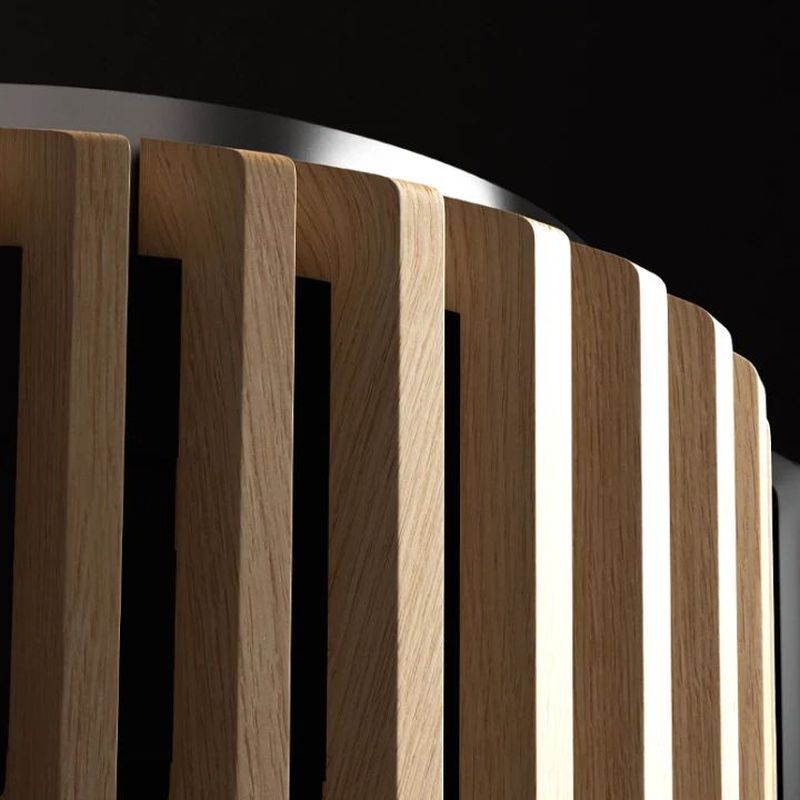 Via: PressRelease