This year at Milan Furniture Fair, the Danish consumer electronics company Bang & Olufsen is showcasing its new tech-infused Beovision Harmony TV with butterfly speakers that retract to hide or show the TV screen. So when you're not watching TV, the 77-inch OLED screen resting close to floor, is partially covered by two oak and aluminum panels that house a powerful sound system.
John Mollanger, Bang & Olufsen's Executive Vice President of Brand and Markets said,
Pristine picture performance combined with truly immersive sound ensures a mesmerizing viewing experience. But the presence of a big screen is rarely a welcoming addition to living spaces. With Beovision Harmony, we wanted to create a meaningful object for interior that reduces the visual presence of the TV and transforms it into something that people will develop an emotional attachment to.
A touch of a button raises the TV screen to a perfect viewing height, while also unfolding the speaker panels to their full glory. The Beovision Harmony has a three-channel, fully active DSP-based sound system. Powered by a 7.1 surround sound decoder, it integrates with eight Bang & Olufsen's speakers, such as Beolab 18, Beolab 50, and Beolab 90.
It supports online streaming services like TuneIn and Deezer, and connects with Apple AirPlay 2, has Chromecast built in, and Bluetooth for connectivity. Furthermore, the integration of LG's webOS 4.5 platform allows users to access Netflix, Amazon, and YouTube. All the features can be controlled with Beoremote One – a remote ergonomically designed and crafted from a single piece of extruded aluminum.
Also Read: LG Unveiled 8K TVs with ThinQ AI, Alpha 9 Gen 2 Processor, HDMI 2.1 & more at CES 2019
With the Beovision Harmony TV, Bang & Olufsen seems to be taking the same path of big TV makers like LG and Samsung who have previously launched foldable as well as the Frame TV that becomes a wall art. The basic idea is to integrate sound system in a way that allows it to blend into modern interiors.
No official launch date and pricing details are announced but it is estimated to retail for €18,500 ($20,860) and will be available in Bang & Olufsen stores starting October 2019.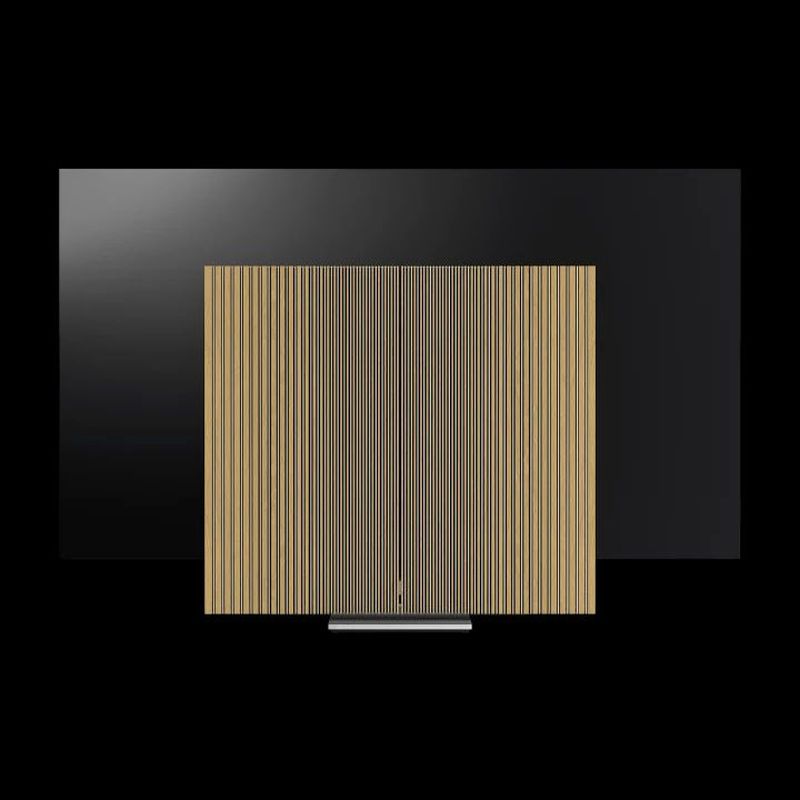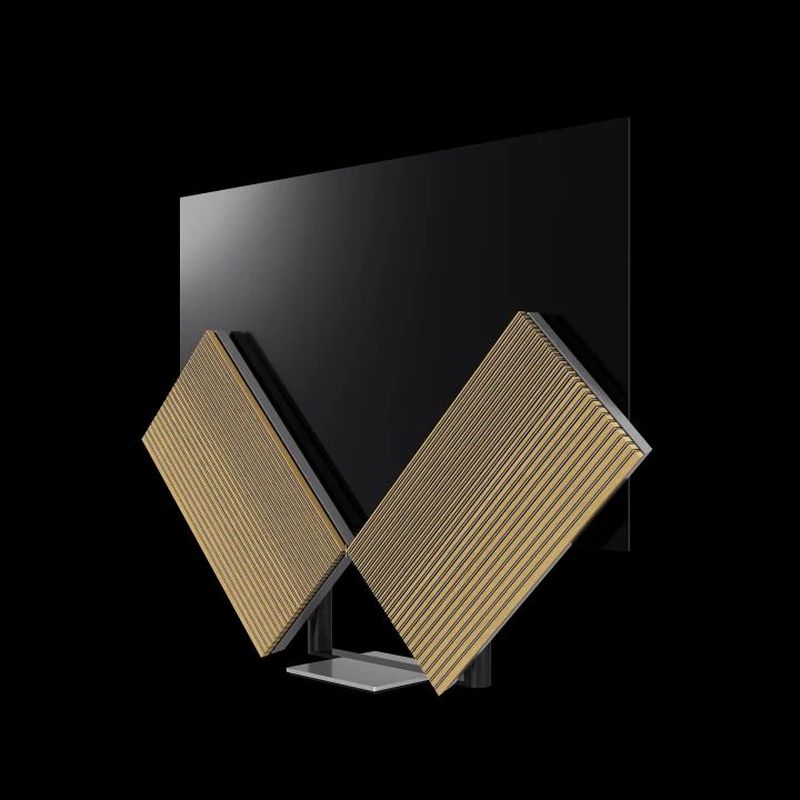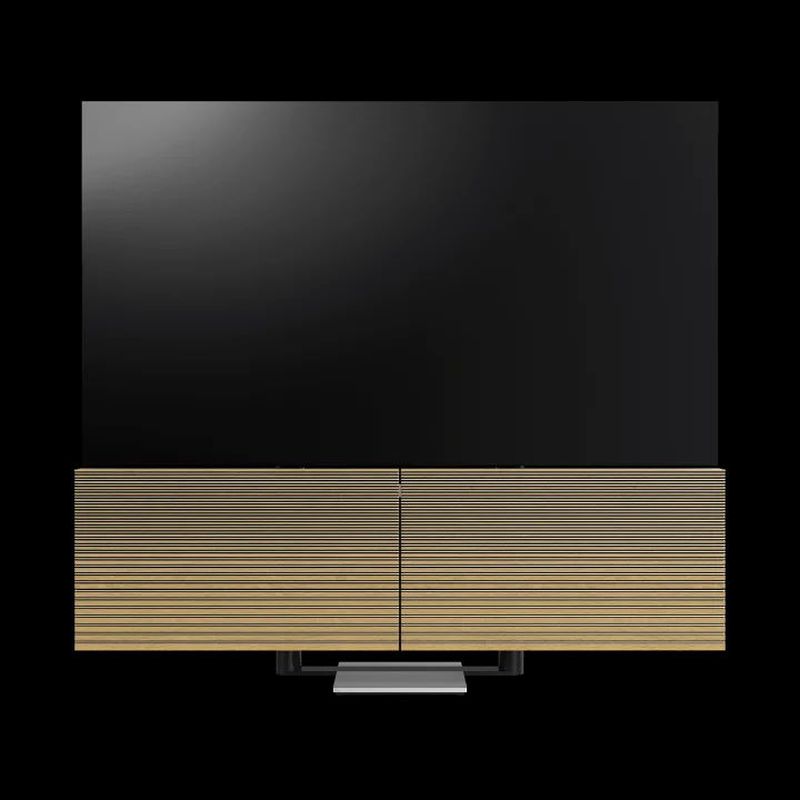 Via: TheVerge