Barra Cres House is a contemporary beachfront home located in Coolum Beach, Australia. It is designed by Aboda Design Group and is built by Fauna Homes. Being located in a sunny area and having large glass windows, the house attracts plenty of sunlight, thus it features a motorized facade that can be adjusted manually for changing the amount of sunlight entering in.
This two-story house has a fully operable facade. Basically, it is a physical screen that operates with a simple horizontal drive fitted inside the car garage. The moving facade system is balanced by concealed counterweights. It moves up and down seamlessly, allowing the owners to filter the sunlight on demand.
The house has large glass windows in front offering uninterrupted views of the nearby ocean and Noosa Heads. These windows look great, however, it is the inclusion of moving window screens that make this house stand out on the beachfront. When the sunlight is not required or utmost privacy is essential, the motorize facade can be closed to hide the interiors from the outside.
Inside the house, the spaces are bathed in modern flair. The interiors designed by Zooi Design make use of white and black hues along with a lot of wood, metal and stone textures for a timeless look. All the living spaces are impeccably connected to the internal garden, pool, and entertainment areas.
Also Read: Onyx House by Joe Adsett Architects Features Kinetic Façade
Facade is a structural part of building design and should be given due attention just like in case of the Barra Cres house. This concrete home was recently completed after four years of complex design and implementation.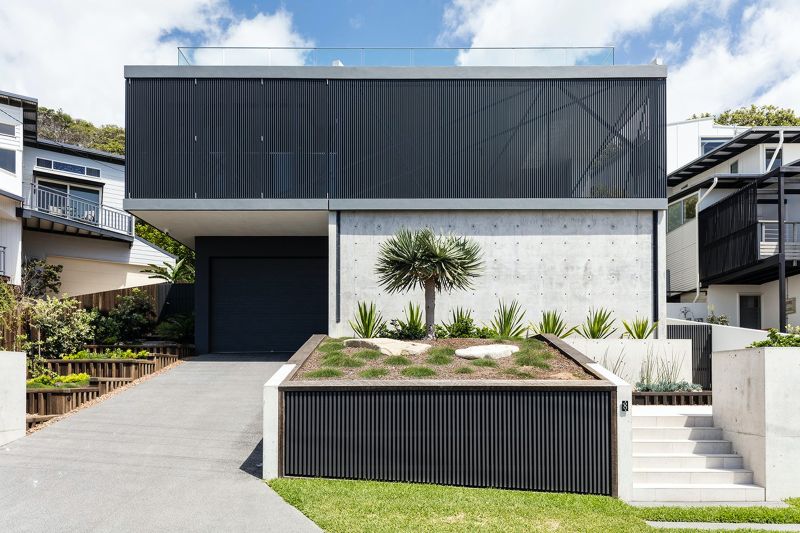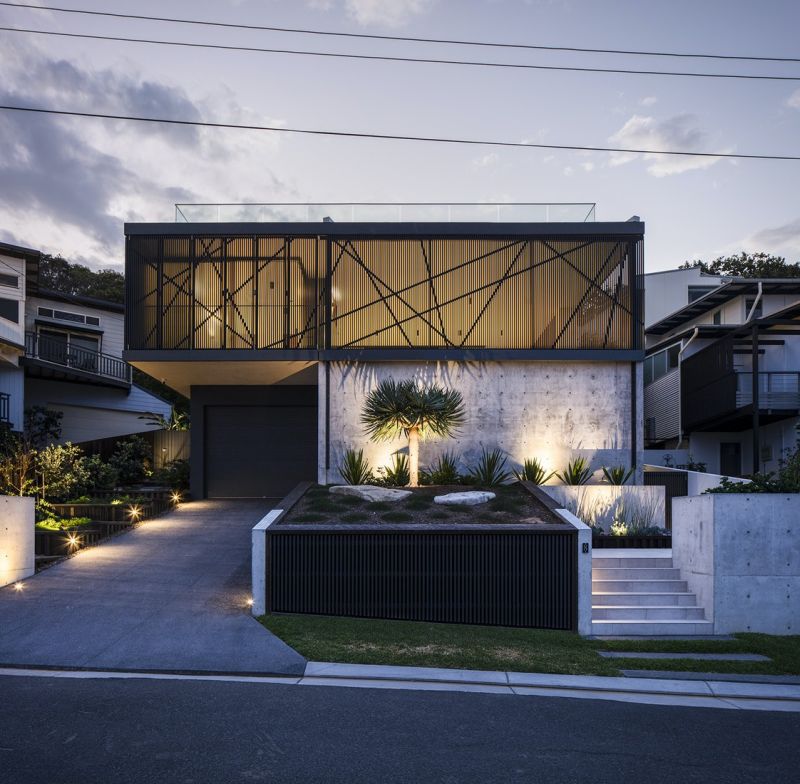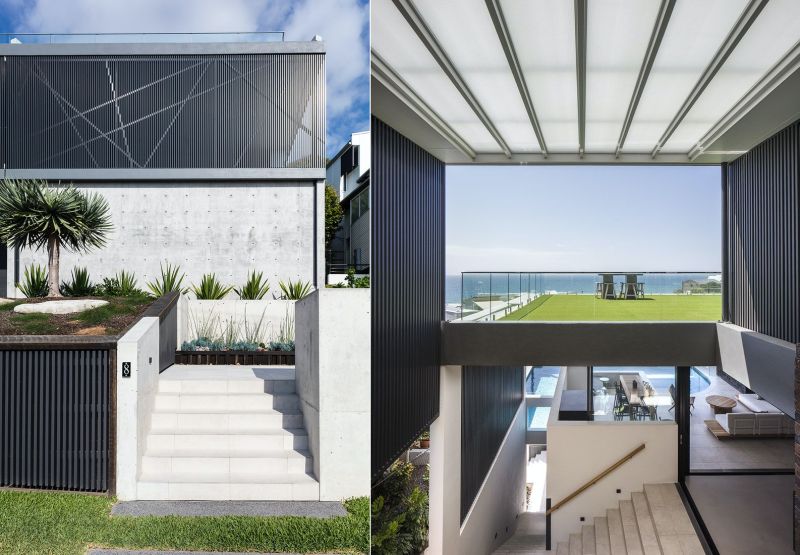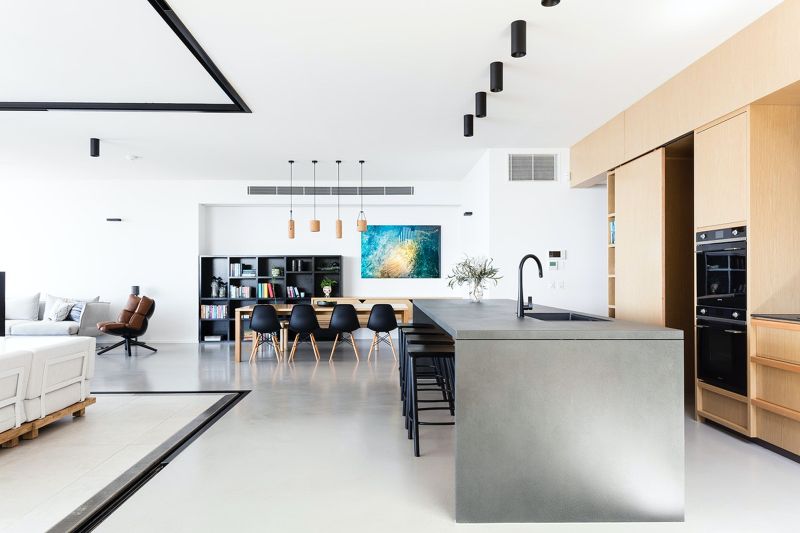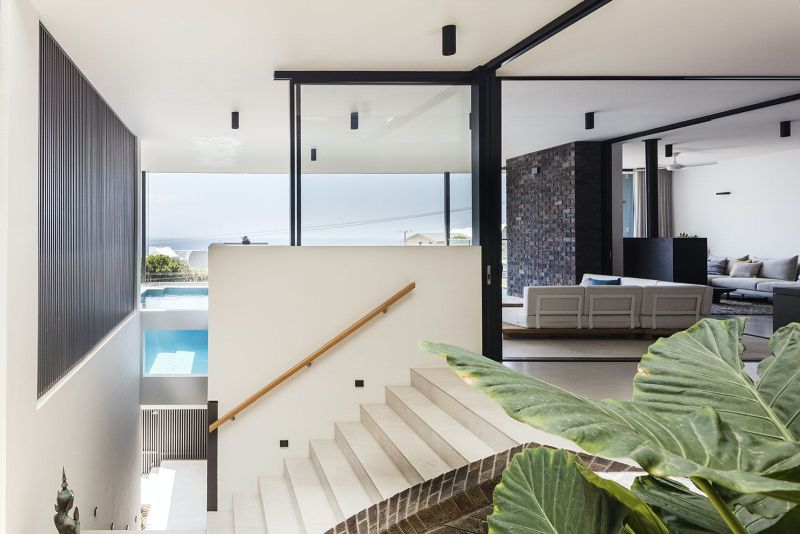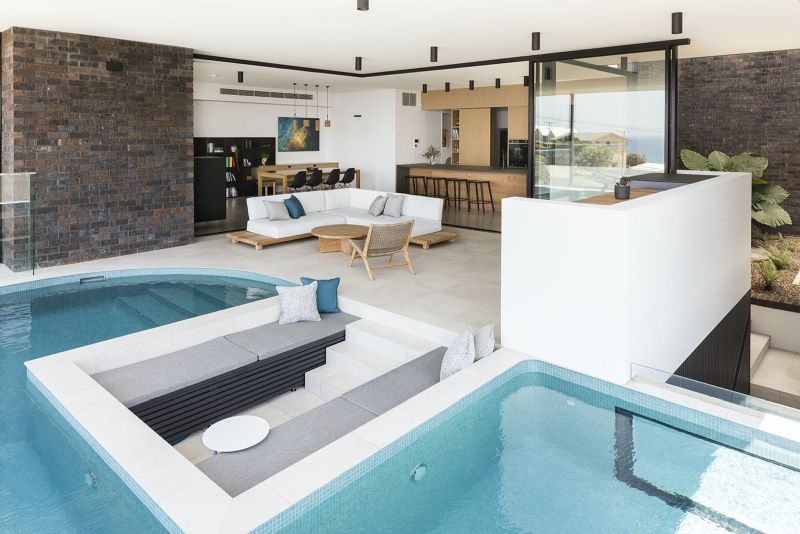 Via: Architizer