We have seen all sort of crazy Batman fans, and everyone is unique in their own way. This time we came across another Batman enthusiast Steve Smith from Ayrshire. The 41-year-old Dark Knight fan has transformed his bedroom into a Batcave. Doesn't seem to be a big deal? Well, not just a Batcave, but his home is now a living shrine to all superheroes – because another room in his house is a museum with more than 100 action figures.
The bedroom is not complete yet. He along with his girlfriend Leanne Cameron, 31, is giving his room the Dark Knight-inspired makeover. It was actually Cameron's idea to get his bedroom turned into the bat-room. According to Cameron, Smith thinks himself to be a real Batman, so it was a good idea to let him have his own Batcave.
Together they have painted the bedroom pitch black and gray with yellow skirting boards, and also added customized furniture to match the interior. Smith has also installed a new front door with a Batman motif on the glass.
Furthermore, they have managed to create a complete Arkham-styled museum, after the asylum in the Batman comics. They also built Lego bat mobile only to have Arkham knock it over. The museum contains a huge collection of comic characters. After checking out his incredible Batcave, we're pretty sure you'll agree that his house is a holy grail for all superheroes.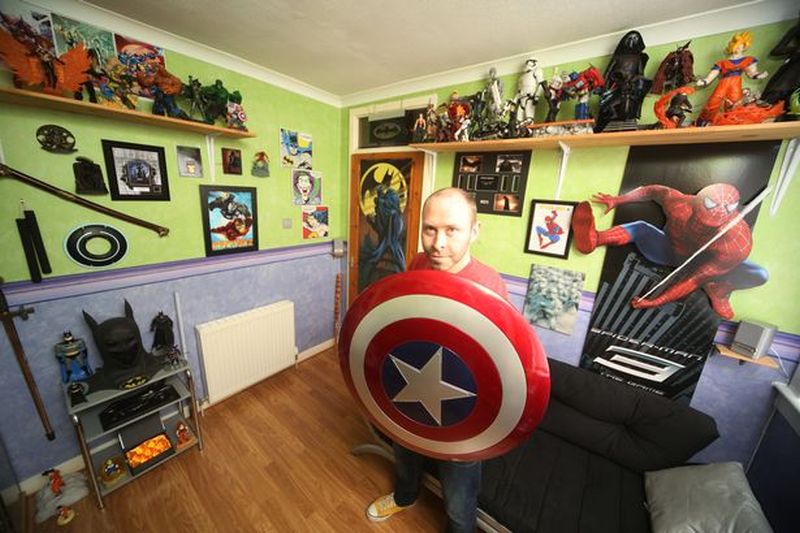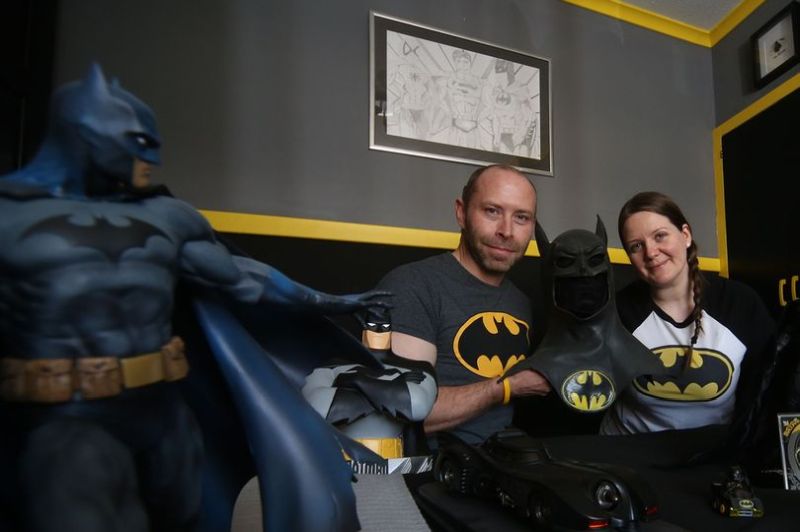 Via: DailyRecord