French caravan manufacturer BeauEr is grabbing the limelight for its innovative range of expandable caravans. The concept for the BeauEr 3X expandable caravan was born in 2009 with the idea to create a small but expandable caravan that can hold facilities like a big one.
Based on the principle of a telescope, the BeauEr 3X expandable caravan integrates within 3 modules horizontally that provide 12-square-meter living space when expanded.
With the press a button, two cabins slide out, transforming into a bigger caravan in less than a minute. The floor and furniture also unfold automatically. The transformation is made possible by electrical actuators powered by a 12V car battery.
The interior space is furnished with high-pressure laminates for a beautiful aesthetic and longevity. Inside, there is a living room, a bedroom with a slatted bed frame, a bathroom with cassette WC, and a kitchen with a 130-liter refrigerator, a combined sink, 2 gas rings, worktop, cupboards, and storage chests. The sofa in the dining room also transforms into an additional sleeping area for 2 people.
The BeauEr 3X expandable caravan can accommodate up to four persons. The exteriors and interiors can be customized to personal requirements. The caravan can be equipped with required appliances and even solar panels on demand.
Made from lightweight materials like polyester, aluminum, and polystyrene, the BeauEr 3X expandable camper is easy to tow by most automobiles. The transverse positioning of the axle creates a small external size alike a conventional car, which enables easy road handling and also reduces wind resistance during travel on the road. The base price is about €24,917 (approx $27,880).
Also Read: Tiny Idahomes Builds Tiny House RV That Expands With Press of a Button
BeauEr has partnered up with UK-based RP Motorhomes Ltd to expand its business in the UK. You can expect these expandable campers in the US too.
The French company is also working on the Van-X, a new concept for van extension. It is a slide-out module that expands into sleeping quarters.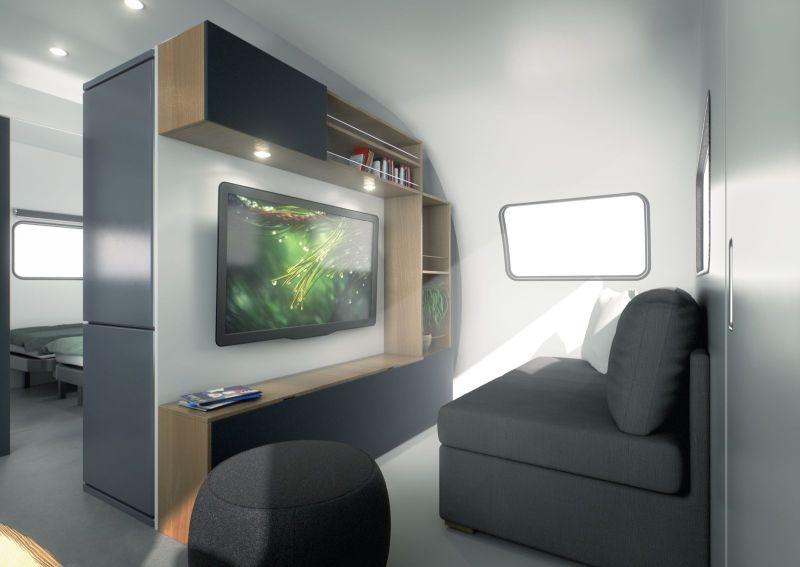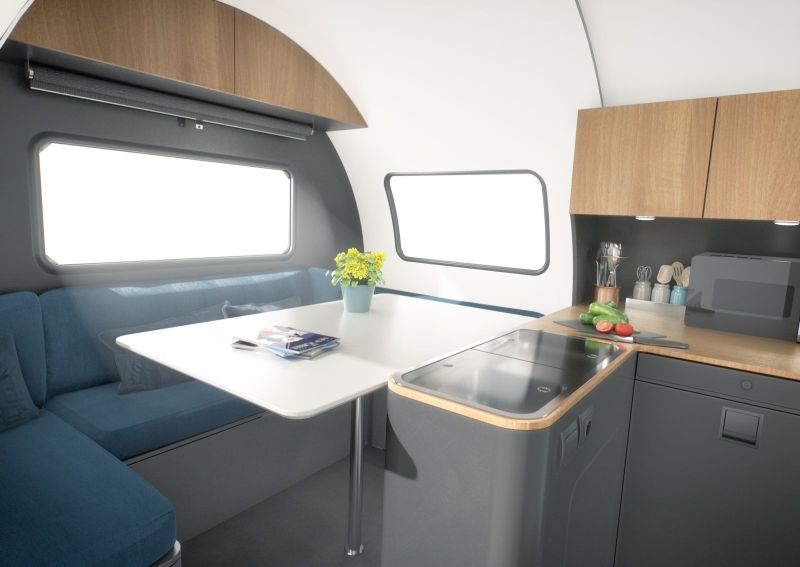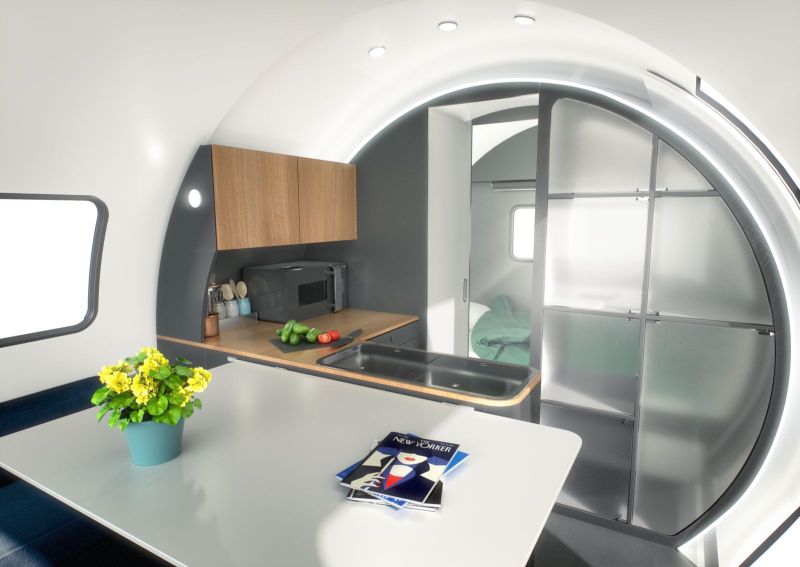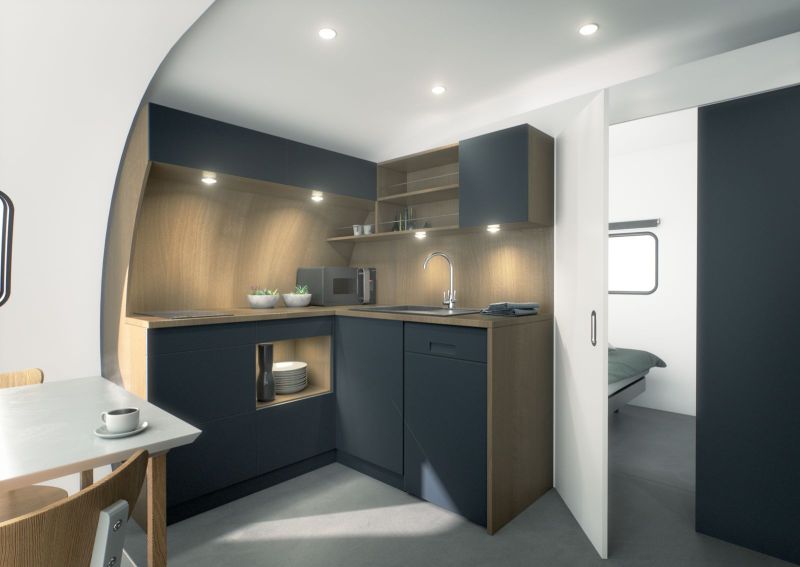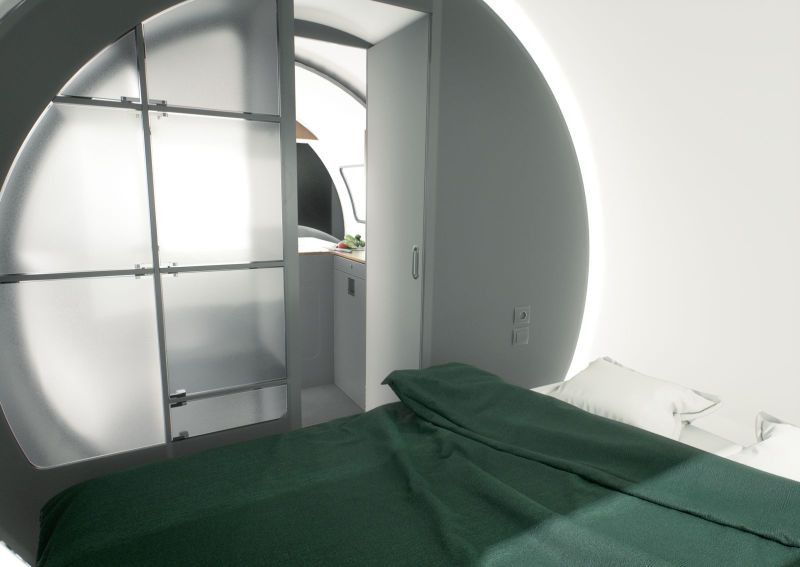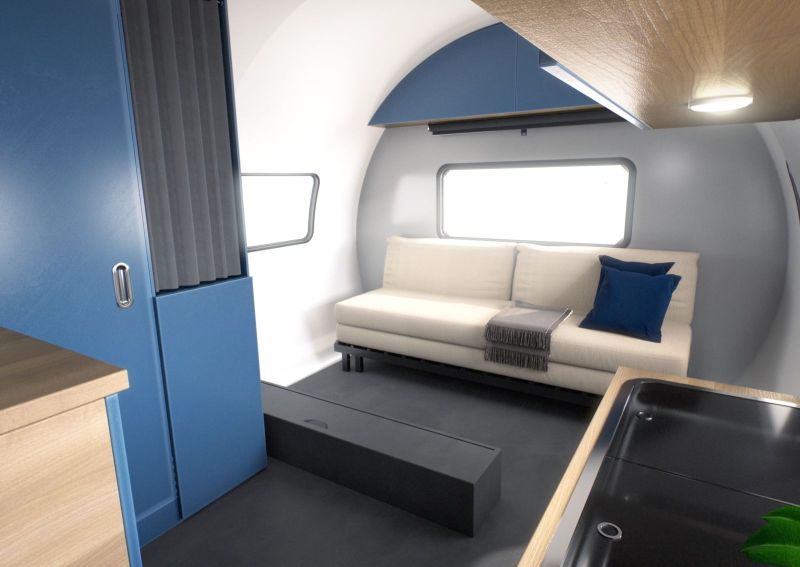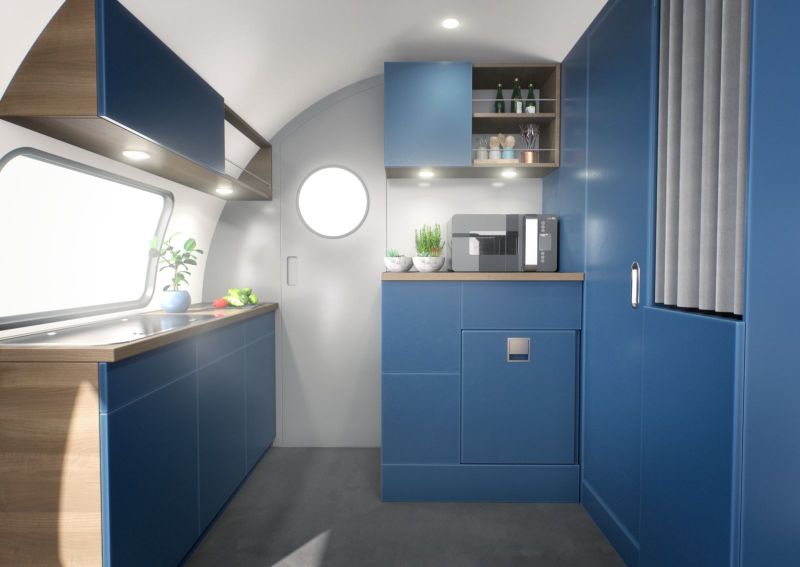 Via: Dwell