Hungary-based industrial product designer Hevesi Annabella has created the Bell Jar-shaped faucet for a design competition at her University. This is a double-duty tap that also serves as a showerhead, depending on your specific need.
She was inspired to create this conceptual faucet design by the American poet Sylvia Plath's autobiographical novel ' the Bell Jar.' In the story of this novel, the protagonist metaphorically locks and puts herself under a bell jar which is considered as a room for self-examination. Hence, one of the key elements in the story is bathing.
Annabella picked this element from the novel to design a unique shower-tap combination. This product in itself is a storytelling object for any bathroom, which is an intimate space for regeneration and rejuvenation of one's senses. The design of the tap is made out of glass and steel. The steel faucet/showerhead rests on the glass element, which forms the ideal coupling with water, as it allows water to be seen – which symbolically reflects ambiguity.
The shower hose is on the wall and with the push of a button, the showerhead can be taken out and used in any direction. When the showerhead is placed on the bell, the divergent jet hits the bell's wall. This symbolizes the self-examination and the inner conflict which happens when one locks and monitors itself. Meanwhile, water escaping from the glass bell symbolizes the balanced, harmonic state when the inner conflicts dissolve and it leads to the bathing.
Annabella has beautifully synchronized the story of the novel with this bathing element, which seamlessly switches between tap and showerhead. However, it is a conceptual design, but seems to be a practical solution for modern-day compact bathroom spaces. Moreover, the Bell Jar faucet/showerhead will give whole new meaning to your bathing experience – considering the story from which it has been inspired from.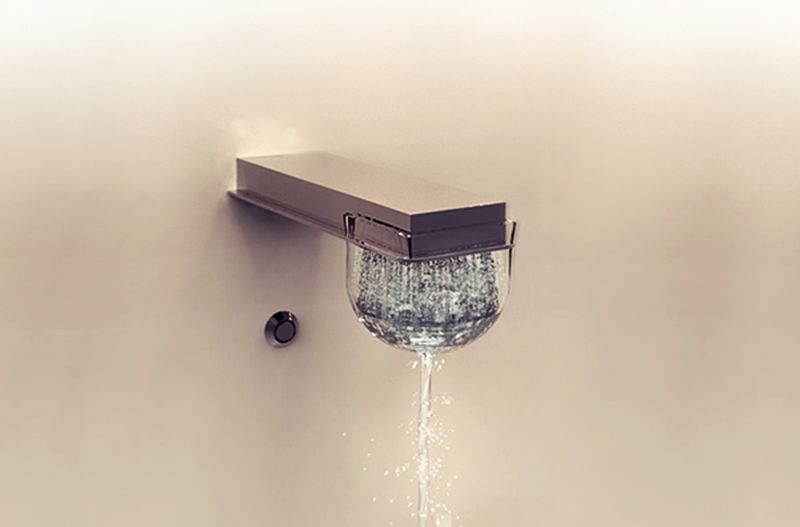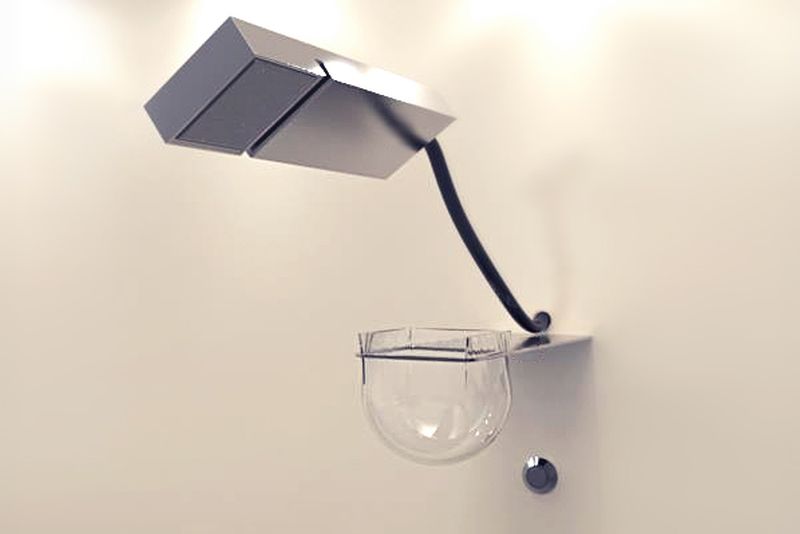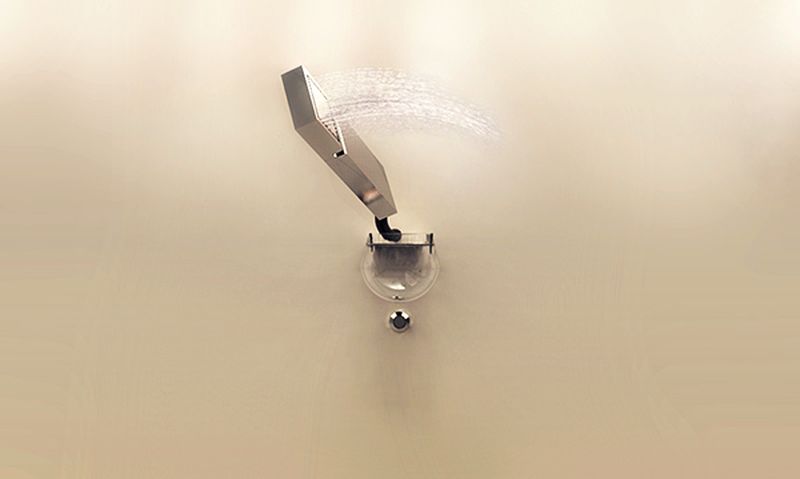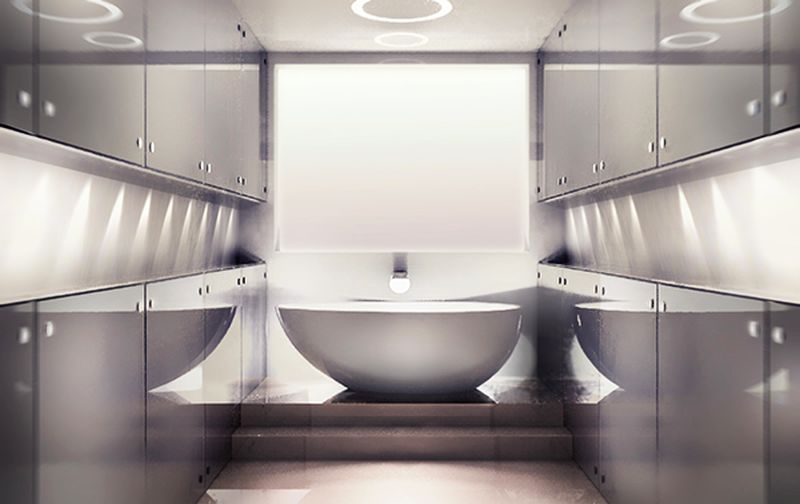 Via: Behance