Skyscrapers have been monumental in the design landscape beyond their architectural magnificence. Notably, these sky-high structures have inspired furniture designers over time and Swiss-born Ben Ganz is the latest in the list.
Designer Ganz has entered into a special three-way collaboration with USM Modular Furniture and PIN-UP HOME, a New York-based design house. The collaboration has given birth to a three-piece limited color collection of USM storage objects and it also marks the furniture studio's first multi-piece collection collaboration with an independent designer.
One of the videos shared by the designer on his Instagram post, clearly shows how the vertical pieces imitate the skyscrapers of New York. This element of design creates a way for storage while at the same time allowing the user to use less floor space. The storage compartments are designed in a way allow placement of differently-sized items in them.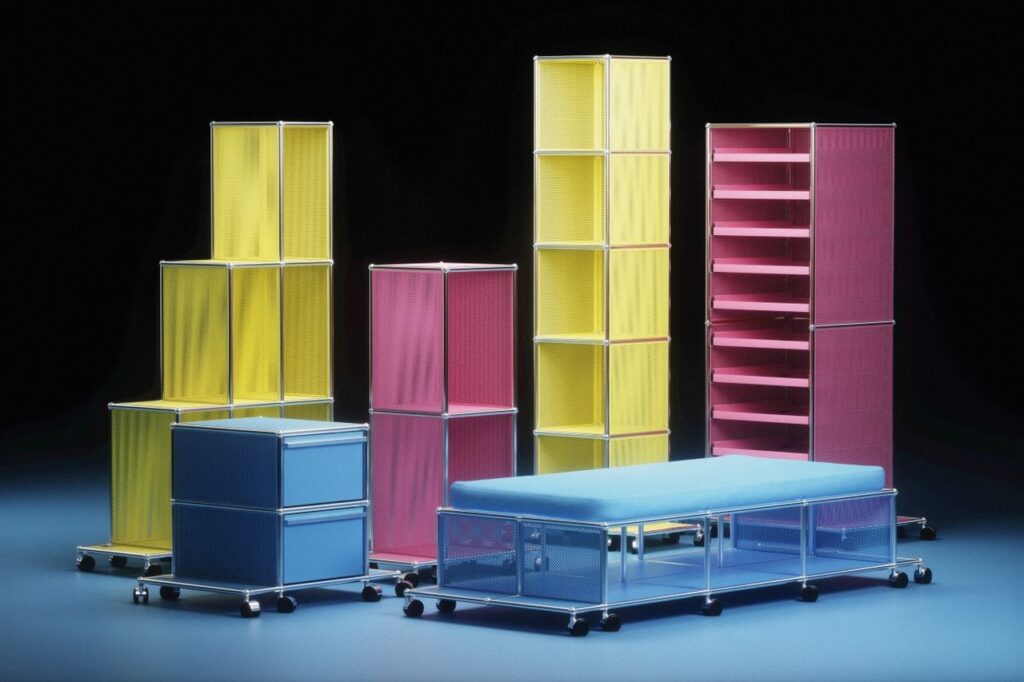 The color combinations are different and they complement each other when they are placed together. They can anyhow be used separately too and this is why all the furniture has been conceived with wheels at the bottom to easily move them around.
The six configurations are inspired by New York's urban layout. There are several versions of storage compartments which are tower-style and a pack of central lounge seats. The furniture is available in three limited edition colors which are Soho Yellow, Uptown Blue and Downtown Pink. Each one of the designs is a beautiful work of art and they all come in matte finish.
Also Read: Furniture Designed for Pets and Humans Lets Both Live in Utmost Synergy
The furniture is unique in style and form. It can be used for seating and also provide storage space making a great addition to the home or office that yearns for the glamour of New York City. USM NYC will be unveiled at the upcoming Design Miami from November 30 to December 4, 2022, and these pieces will be available in Canada and the United States via Pin-Up Home.