French artist Benedetto Bufalino is well known for his unique art of turning unused things into functional objects. His latest work is a red Fiat Coupe cleverly transformed into a functional street food car.
It is created in collaboration with La Condition Publique, who framed the idea of revisiting the design of a Friterie -a French fries cart (food kiosk or van, particularly used for serving French fries).
Benedetto has purposefully sliced the car horizontally in two parts, creating enough counter space in between. The upper portion, which includes windows and headlights of the car, is placed slightly above to serves as the roof.
Also Read: 20 Times Auto Parts Repurposed into Furniture
Just like most of his earlier creations, this red Fiat Coupe turned into a street food car also makes changes to the original purpose of an object, which in this case is a good option. What do you think?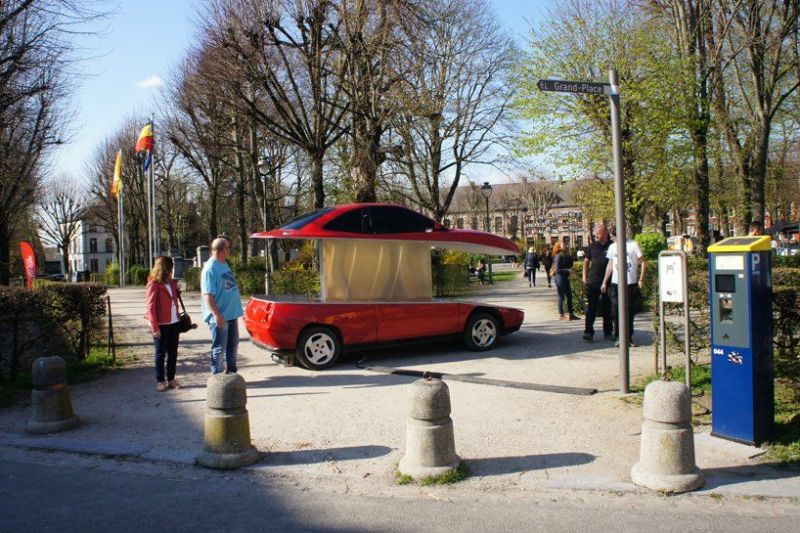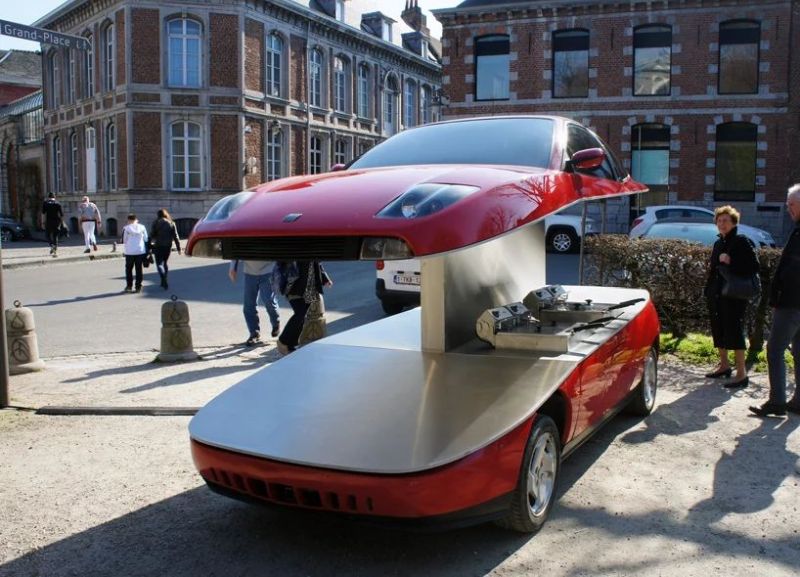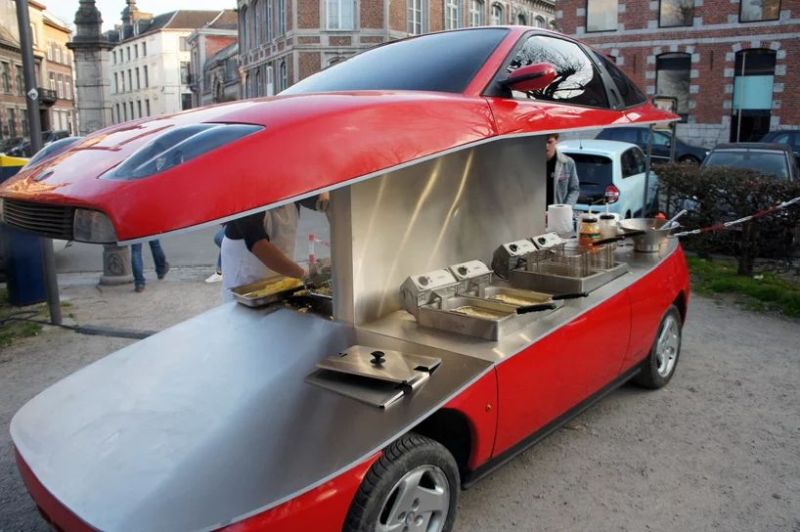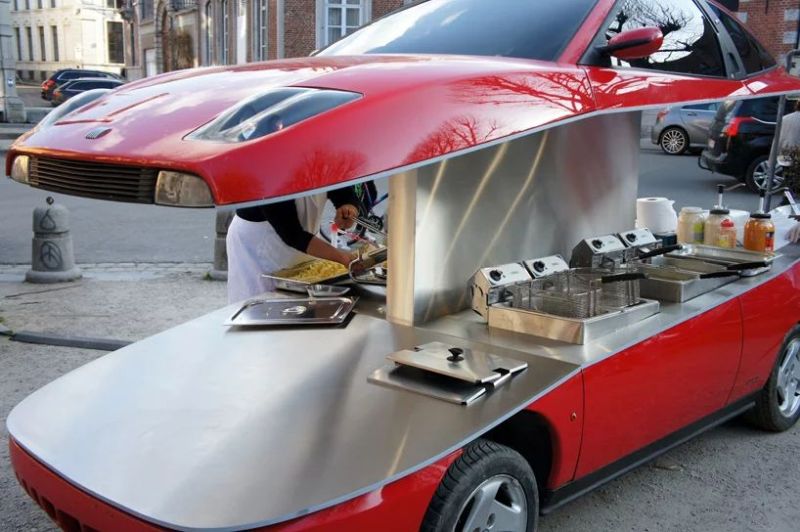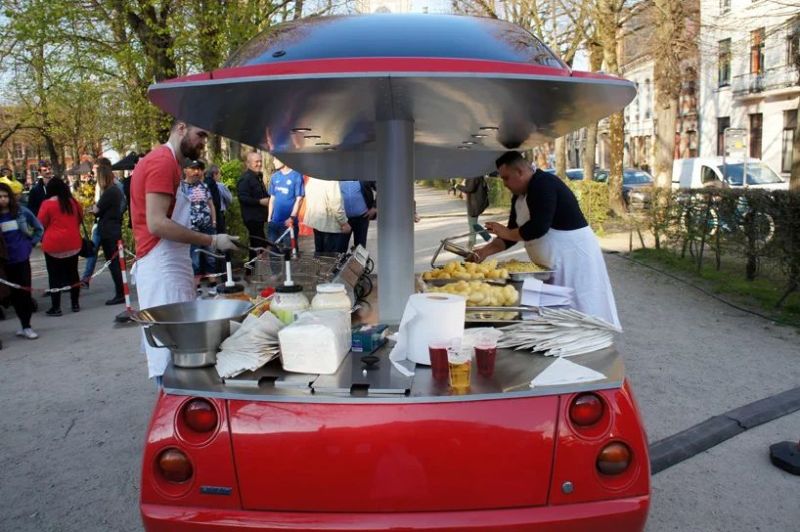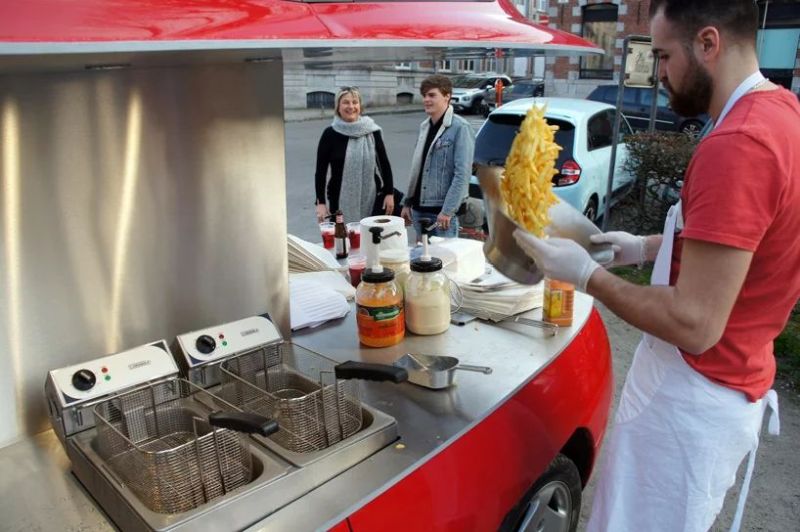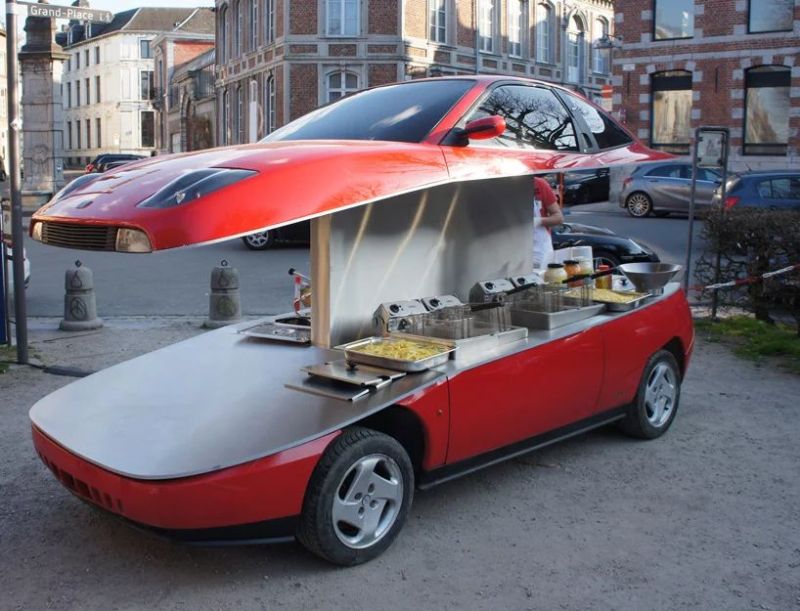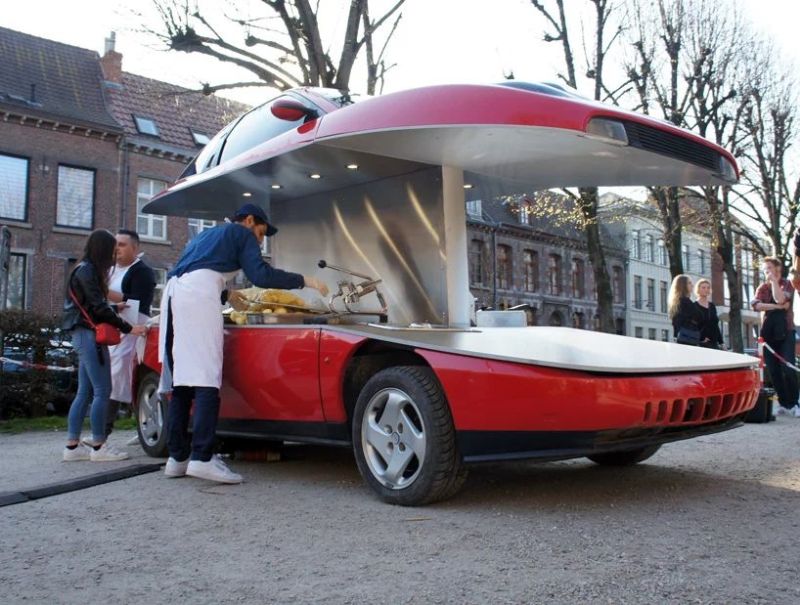 Via: db