The spooky season is officially here and it is time for you to start planning your costume, cladding your house in eerie elements, and watching classic Halloween movies. Halloween wouldn't be Halloween without scary movies to set the mood. Nothing compares to a movie night filled with hypnotic, hair-raising, blood-curdling flicks to put one into a Halloween vibe.
Besides, you don't even have to be a horror fan to enjoy a Halloween movie since some of these are horror comedies. From the brilliant classics such as The Shining, Hocus Pocus, and A Nightmare Before Christmas to newer thrillers like Get Out and The Invisible Man, we have compiled a list of over 30 scary and not-so-scary Halloween movies that you can enjoy throughout October and binge-watch on the spookiest night of the year.
The Shining (1980)
A masterpiece of psychological horror, The Shining has something to scare almost everyone. Starring Jack Nicholson as the writer-turned-madman Jack Torrance, Shelley Duval's Wendy, and Danny Lloyd as Danny Torrance, this movie is based on the horror master Stephen King's novel of the same name.
The film follows Jack as he takes on a job as a winter caretaker for an isolated hotel, in hopes to overcome his writer's block. Trapped in a remote hotel with a violent past, well, what could possibly go wrong? Watch the trailer here.
IMDb Rating – 8.4/10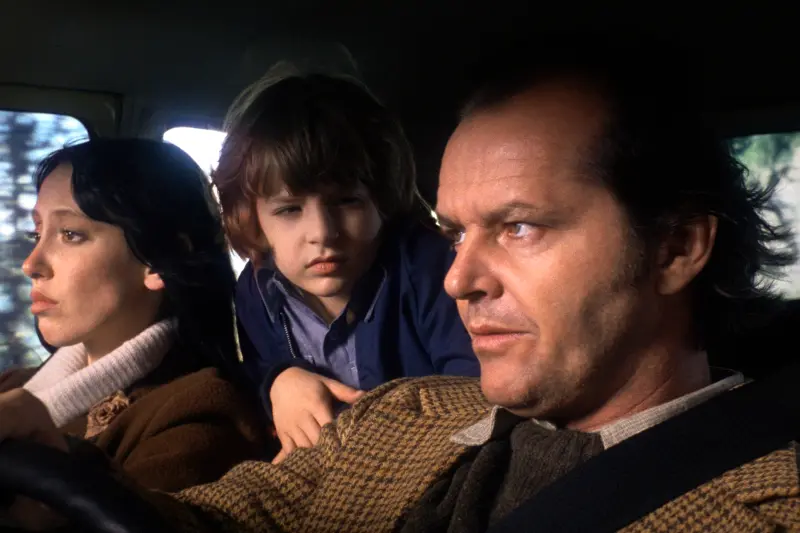 Scream (1996)
The Scream franchise has four movies now, but the original Scream is a classic Halloween movie. Scream has an all-star cast including Neve Campbell, Courtney Cox, Drew Barrymore, David Arquette, and Skeet Ulrich.
This slasher film features a terrifying masked murderer, referred to as "Ghostface" tormenting the teenagers of Woodsboro, California. As Ghostface continues to murder people around the town, a group of teens decides to find the culprit. Everybody is a suspect! Watch the trailer here.
IMDb Rating – 7.3/10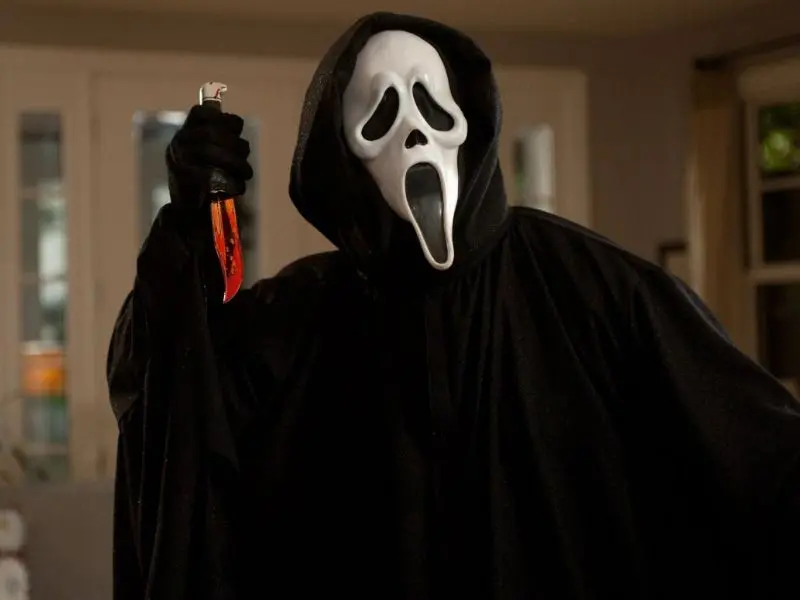 The Blair Witch Project (1999)
This one is a gem from the found footage horror genre. The Blair Witch Project is an utterly terrifying movie about three students who decide to go into the Maryland backwoods to find the legend of the Blair Witch. They begin to shoot a documentary, however, they lose their map, things turn south and they disappear.
The movie is entirely consisted of "found footage," supposedly recovered from the hikers. The handheld footage shot by the actors makes the horror so visceral that you will be afraid to go into the woods next time. See for yourself.
IMDb Rating – 6.5/10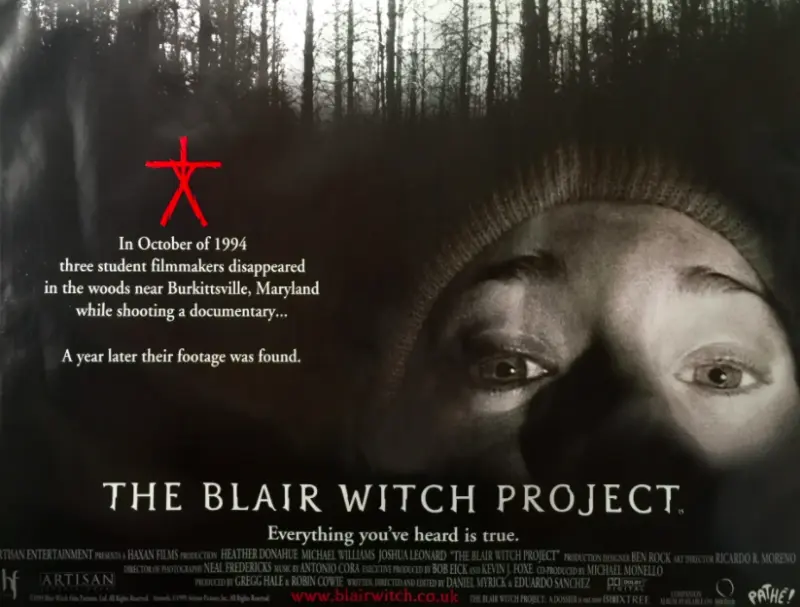 A Quiet Place (2018)
A post-apocalyptic horror thriller, A Quiet Place is John Krasinski's first film as a writer and director. Set in 2020 after most of the earth's population has been killed by mysteriously blind but noise-sensitive creatures, the movie follows the struggles of the Abbott family as they navigate life while trying not to make a sound.
With a brilliant star cast including Krasinski, his real-life wife Emily Blunt, Millicent Simmonds, and Noah Jupe portraying the Abbott family, the plot and performances will send chills down your spine. Here is the trailer.
IMDb rating – 7.5/10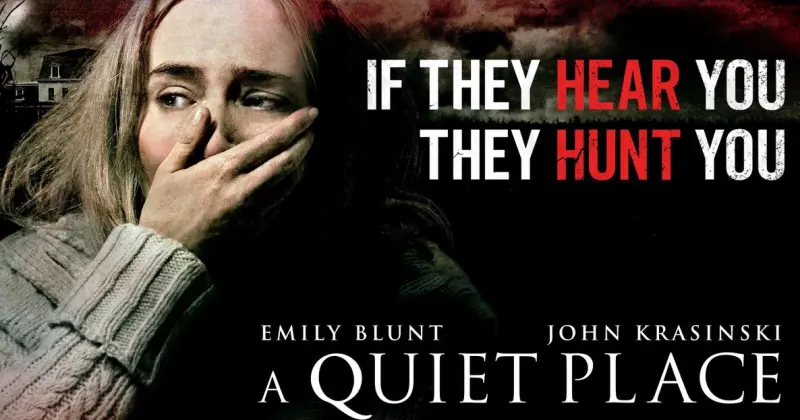 Get Out (2017)
Meeting the girlfriend's parents is a big deal, but what if things take a dark turn? When Chris, an African-American man, decides to go to his Caucasian girlfriend's parent's house, things seem normal at first glance.
Jorden Peele's Oscar-winning directorial debut, this movie is shrouded by casual racism combined with eerie dynamics as the plot thickens. The movie keeps the viewers actively engaged with its hidden meanings and strong themes. Here is the trailer of Get Out.
IMDb Rating – 7.7/10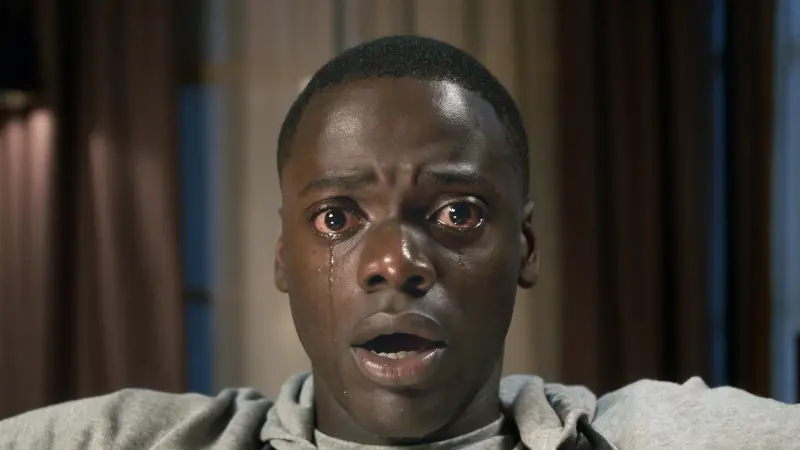 Texas Chainsaw Massacre (2003)
This 2003 remake of the 1974 classic by the same name follows a group of friends traveling through Texas, who encounter Leatherface, a chainsaw-wielding lunatic, and his murderous family of cannibals.
The slasher horror stars Jessica Biel, Jonathan Tucker, Erica Leerhsen, Mike Vogel, Eric Balfour, and R. Lee Ermey. Texas Chainsaw Massacre creates a scary element through the gory details and the race to survive from a cannibal family. Watch the trailer.
IMDb Rating – 6.2/10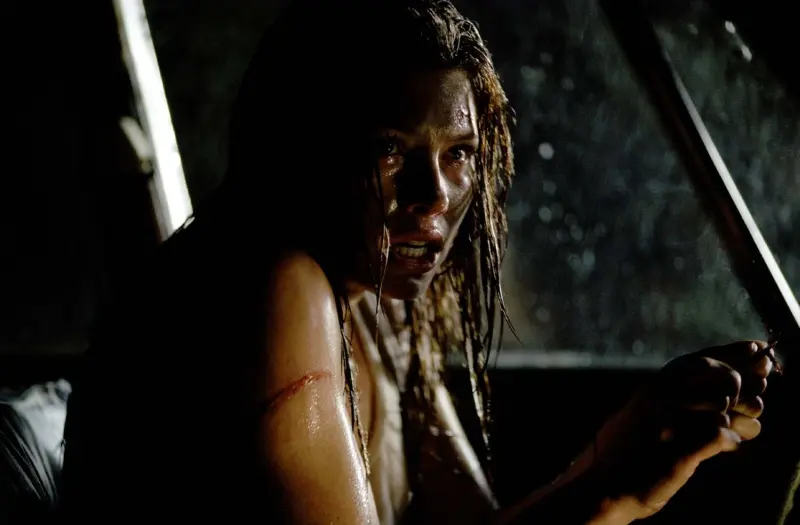 Hocus Pocus (1993)
At first look, Hocus Pocus may not look like much of a Halloween movie, but as they say, never judge a book by its cover! The movie follows three witches, played by Sarah Jessica Parker, Bette Midler, and Kathy Najimy, who was hung for doing witchcraft in the 17th century Salem.
After 300 years, they are accidentally resurrected by three kids and now they must do everything to prevent the witches' reign of terror. This horror comedy has witchcraft, black cats, and loads of laughs, making it a true Halloween gem. Here is the trailer.
IMDb rating – 6.9/10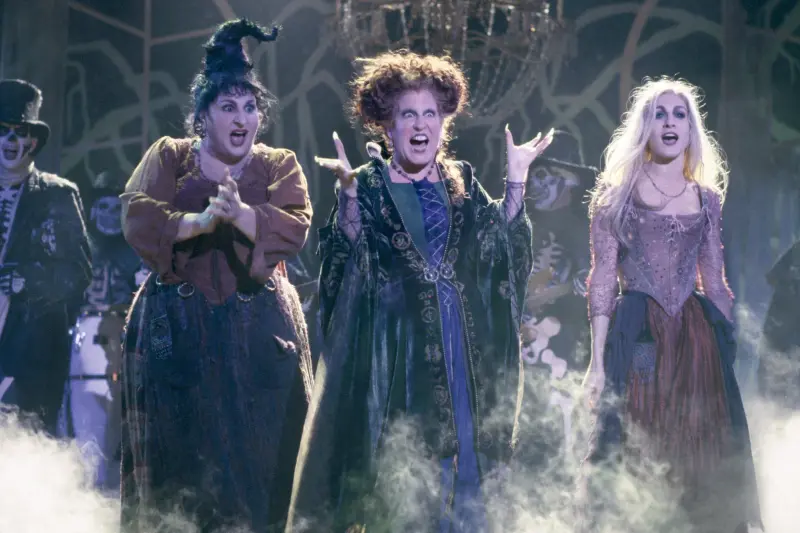 Also Read: Best Horror Comedy Movies of 2022 to Watch This Halloween
Halloween (1978)
This slasher movie stars Jamie Lee Curtis as Laurie Strode, who is trying to survive from murderer Michael Myers, who is also a runaway mental patient. The story begins on a cold Halloween night in 1963 when six-year-old Michael brutally murders his older sister and is committed to a sanitarium.
He escapes after 15 years and returns to his hometown to find his next victims. Halloween is a seriously scary movie, making it a great pick for Halloween night. Watch the trailer here.
IMDb Rating – 7.7/10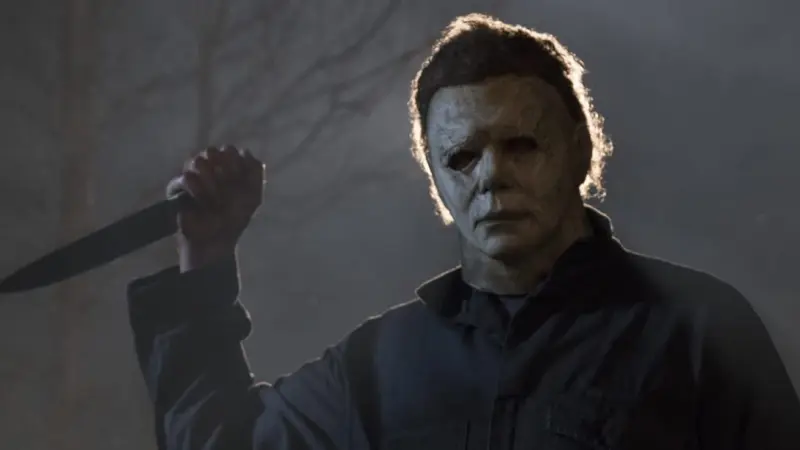 Beetlejuice (1988)
This Tim Burton horror comedy follows the deceased couple Adam and Barbara who are unsuccessful in scaring away the new family that has moved into their old home. In order to evict the new owners, the couple seeks the help of an obnoxious, devious poltergeist named Betelgeuse aka Beetlejuice and the fun begins.
This star-studded movie with Alec Baldwin, Geena Davis, Michael Keaton, Catherine O'Hara, Jeffery Jones, and Winona Ryder is full of laughs and is a wonderful Halloween watch. Here is the trailer.
IMDb Rating – 7.5/10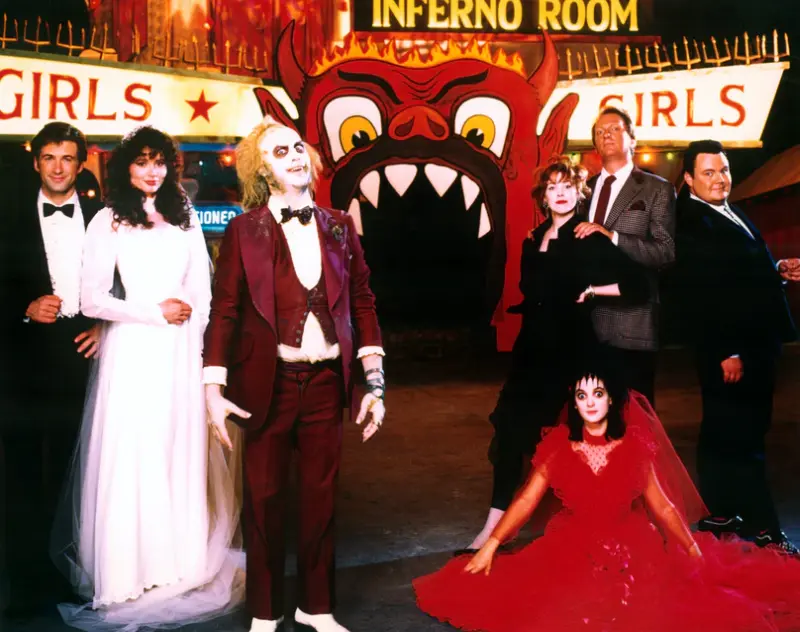 Carrie (1976 & 2013)
It doesn't matter which of these two you watch. The Stephen King novel adaptation of 1976 became a classic cult and one of the creepiest teen movies ever, so much so that it inspired the 2013 remake with Chloe Grace Moretz.
Chloe plays the titular Carrie, an awkward teen who is protected by a fanatical mother and is bullied in school by mean girls. When a prom prank goes out of hand, Chloe unleashes her telekinetic powers and seeks revenge. Here are the trailers of the 1976 and 2013 versions of the movie.
IMDb Rating – 7.4/10 and 5.9/10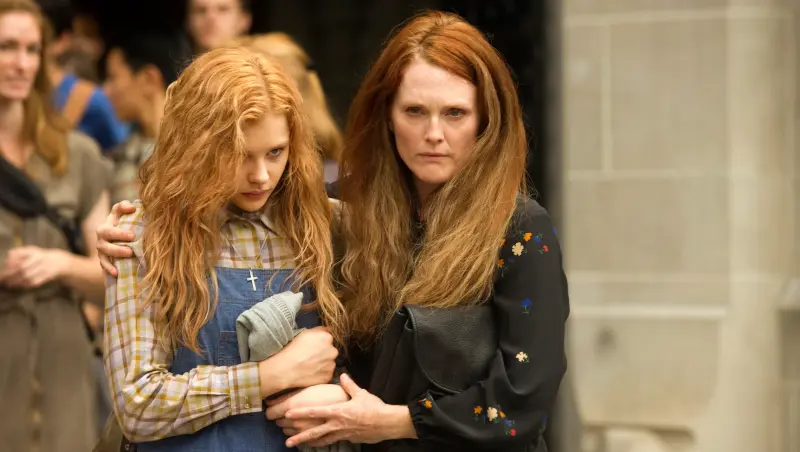 The Exorcist (1973)
One of the most iconic movies, The Exorcist plays with the themes of religion and the supernatural. The movie follows Chris and her 12-year-old daughter Regan, who one day goes and plays with an Ouija board and begins to behave bizarrely.
Convinced that her daughter is possessed by a demonic entity, Chris brings a priest into her home to perform an exorcism. It was the highest-grossing R-rated horror movie until its release of It in 2017. Watch the trailer.
IMDb Rating – 8/10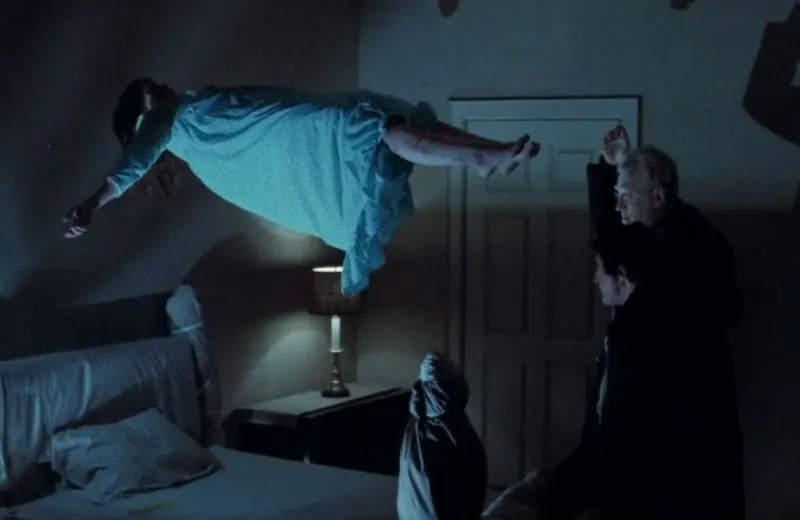 Ghostbusters (1984)
This 1984 classic is another Halloween gem that is full of fun and laughter for the whole family. A horror comedy, Ghostbusters follows Peter Venkman, Raymond Stantz, and Egon Spengler, who lose their jobs as scientists and establish a ghost-catching squad of Ghostbusters to fight the evil ghosts in New York City.
The movie stars Bill Murray, Dan Aykroyd, and Harold Ramis in leading roles, along with Sigourney Weaver, Ernie Hudson, and William Atherton. Watch the trailer.
IMDb Rating – 7.8/10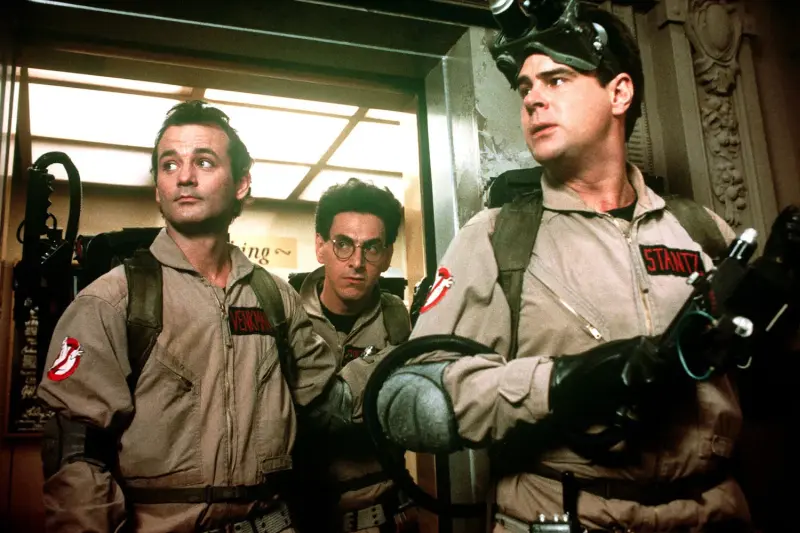 Paranormal Activity (2007)
The first of the Paranormal Activity franchise, this film uses "found footage" to capture the disturbing occurrence in a house. When a young couple, Katie and Micah, moves into a suburban house, they feel the presence of evil forces.
Micah installs cameras to capture the incidents and disturbances around the house. The cameras record first subtle and then violent activities by unseen forces. You will have to see the movie to find out what happens next. Here is the trailer.
IMDb Rating – 6.3/10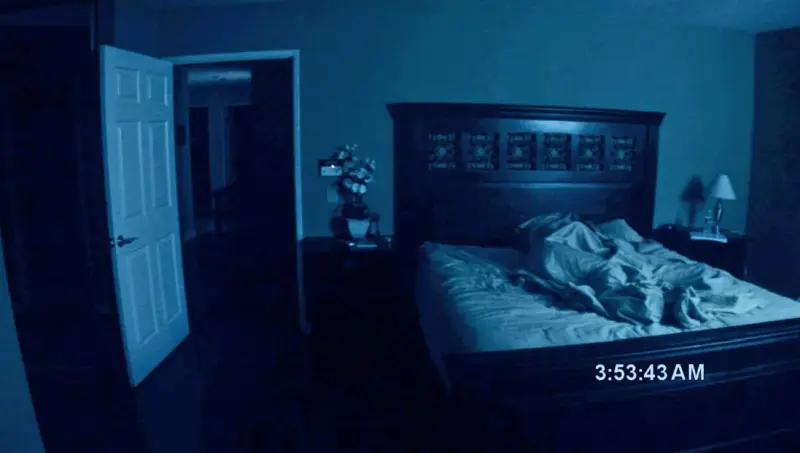 Psycho (1960)
This 1960 psychological horror thriller is a masterpiece of Alfred Hitchcock's. Psycho follows on-the-run embezzler Marion Crane who meets the shy motel proprietor Norman Bates and the aftermath of this encounter between the two, in which a private investigator, Marion's lover Sam and her sister Lila try to find the cause of Marion's disappearance.
The movie will have you spellbound with the astounding performance of Anthony Perkin's big bad Norman Bates and amazing plot twists. Watch the trailer.
IMDb Rating – 8.5/10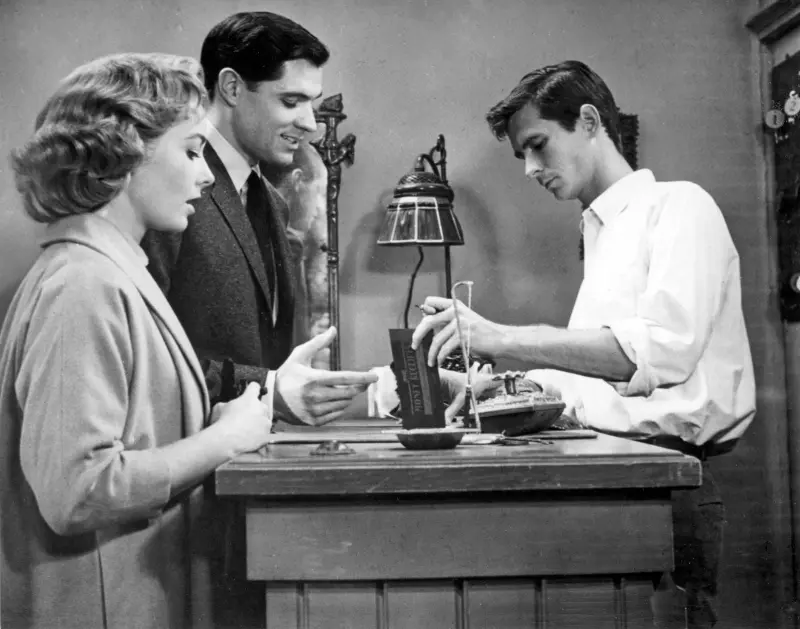 Pet Sematary (1989)
Another adaptation of Stephen King's novel, Pet Sematary is a supernatural horror film that follows Louis Creed and his family as they move into a new home and try to settle in.
However, strange things begin to happen and the family is greeted with a burial ground of evil forces that sits right outside their new house. The plot, like all other stories from the horror king, will send chills down your spine while keeping you glued to the TV screen. Here is the trailer.
IMDb Rating – 6.6/10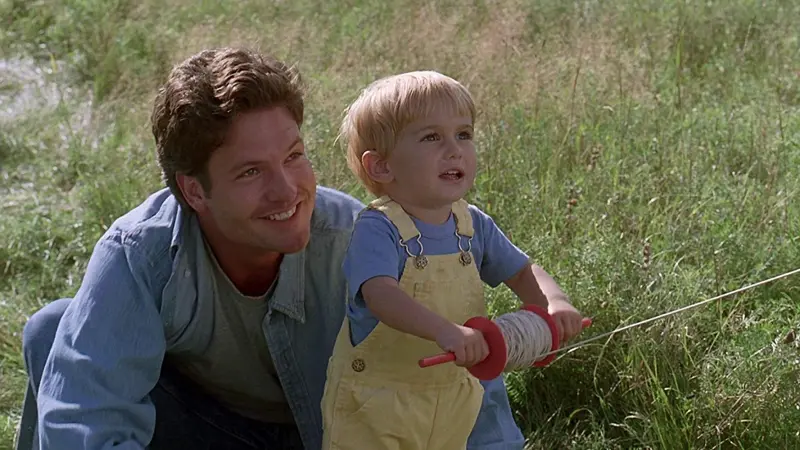 Ready or Not (2019)
A comedy horror film, Ready or Not follows Grace, a newlywed who finds herself fighting for her life on her wedding night as her new in-laws hunt her as a wedding ritual.
Starring Samara Weaving, Adam Brody, Mark O'Brien, Henry Czerny, and Andie MacDowell, the movie is eerie, bloody, and sinister, with a few laughs. It will make you rethink playing the innocent game of hiding and seeking with people you have just met. Watch the trailer.
IMDb Rating – 6.9/10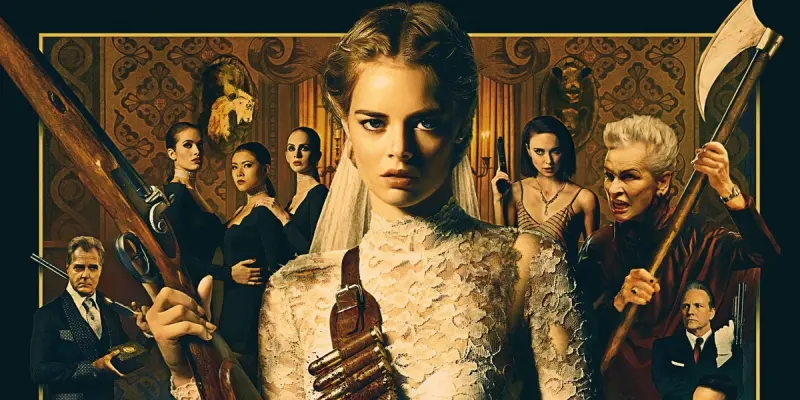 The Silence of the Lambs (1991)
This multiple award-winner psychological horror film is a brilliant watch for the spooky season. The Silence of the Lambs is a movie adaptation of Thomas Harris' 1988 novel. It follows Jodie Foster as Clarice Starling, an FBI agent who is hunting a serial killer, Ted Levine's "Buffalo Bill" who skins his female victims.
In order to apprehend him, Starling seeks help from Hannibal Lecter, a psychopathic serial killer, and former psychiatrist. Be warned, this movie is not for the faint of the heart. Watch the trailer.
IMDb Rating – 8.6/10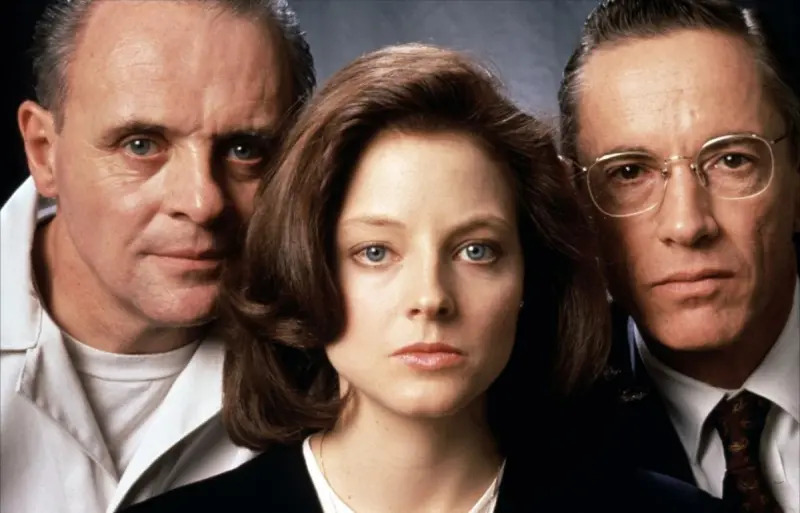 Sleepy Hollow (1999)
A Gothic supernatural horror, Tim Burton's Sleepy Hollow is a film adaptation loosely based on Washington Irving's short story The Legend of Sleepy Hollow. The movie stars Johnny Depp and Christina Ricci, with Miranda Richardson, Michael Gambon, Casper Van Dien, and Christopher Lee in supporting roles.
Sleepy Hollow follows police constable Ichabod Crane, who is sent from New York City to investigate a series of murders in the village of Sleepy Hollow committed by a Headless Horseman. Here is the trailer.
IMDb Rating – 7.3/10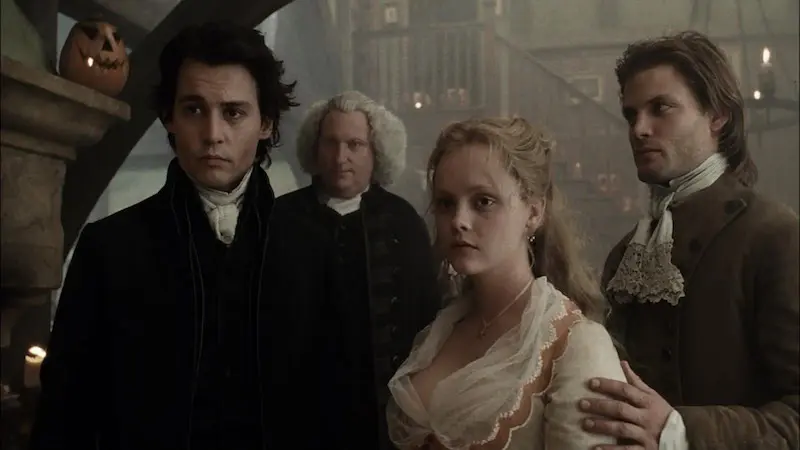 The Nightmare Before Christmas (1993)
A perfect movie for both Christmas and Halloween, Tim Burton's The Nightmare Before Christmas is an animated feature. The king of Halloween Town, Jack Skellington stumbles upon Christmas Town and becomes obsessed with the holiday.
Jack along with other Halloween Town residents decides to take over Christmas and abduct Santa Claus, but not everything goes as planned. This movie is a wild adventure for the characters as well as for the viewers. Here is the trailer.
IMDb Rating – 8/10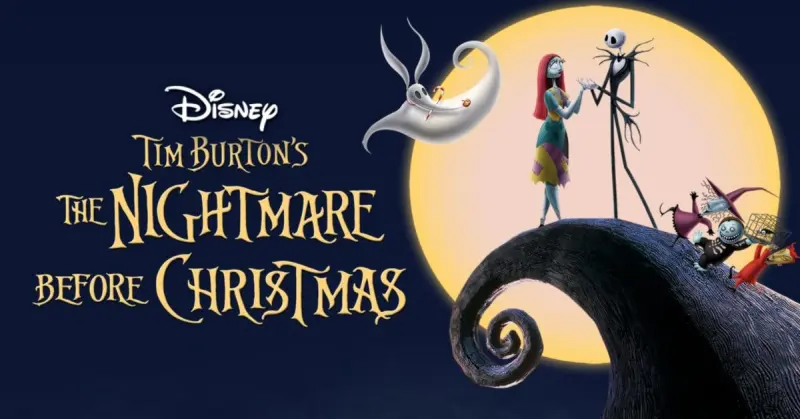 Us (2019)
Another brilliant gem from Jorden Peele, this horror film stars Lupita Nyong'o, Winston Duke, Elisabeth Moss, and Tim Heidecker. It was inspired by The Twilight Zone episode "Mirror Image," which followed a young woman and her evil doppelganger.
Us follows Adelaide Wilson and her family on a vacation, who are attacked by a group of violent doppelgangers. With mind-bending plot twists, this movie will give you goosebumps and a serious fear of look-alikes. Watch the trailer.
IMDb Rating – 6.8/10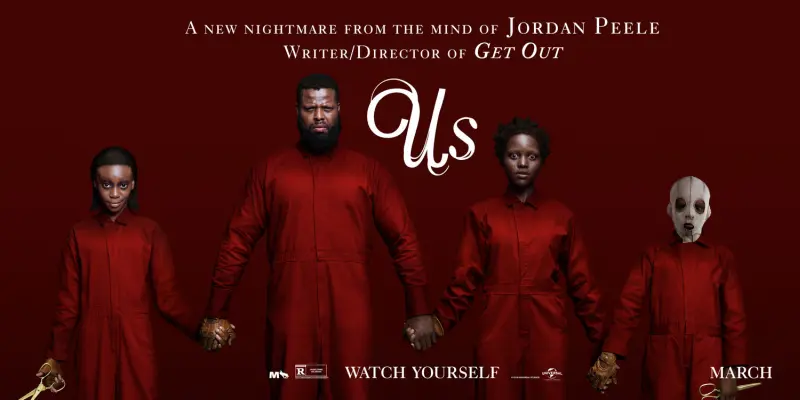 I Know What You Did Last Summer (1997)
The first installment of I Know What You Did Last Summer franchise, this slasher movie revolves around four young friends who are stalked by a hook-wielding killer a year after they cover up a car accident in which they killed a man.
The movie stars Jennifer Love Hewitt, Freddie Prinze Jr., Sarah Michelle Geller, and Ryan Philippe. This movie is perfect for people who like slasher movies. Watch the trailer here.
IMDb Rating – 5.7/10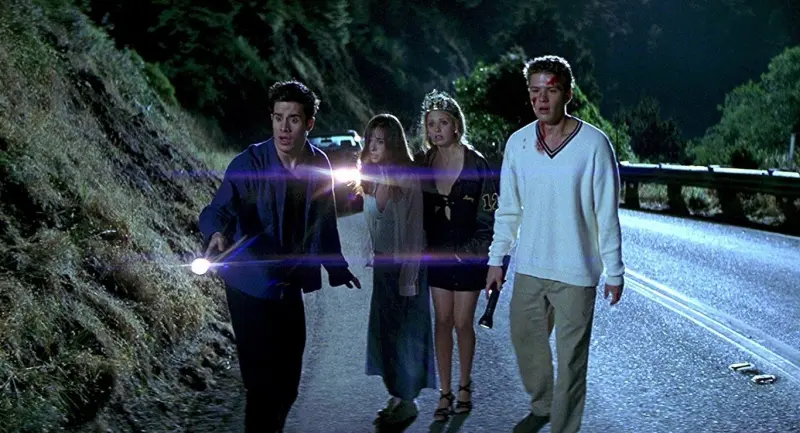 Truth or Dare (2018)
This supernatural horror movie stars Lucy Hale, Tyler Posey, Violett Beane, Hayden Szeto, Sophia Taylor Ali, and Landon Liboiron. Truth or Dare follows a group of friends who are tricked into playing a very real game of truth or dare while on vacation in Mexico.
As they begin playing, they realize that if they lie or do not follow the rules, they will end up dead. The childhood game triggers an evil demon that forces people to confront their biggest fears. Watch the trailer here.
IMDb Rating – 5.2/10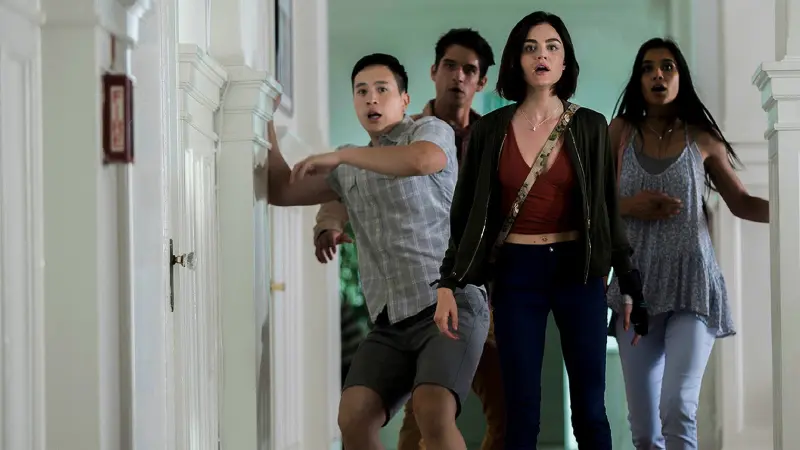 Suspiria (2018)
In this remake of the 1977 horror classic, Dakota Johnson plays Susie Bannon, an American dancer who joins a prestigious dance group in Germany. When she is chosen as the lead dancer, the woman she replaces accuses the company's female directors of witchcraft.
The movie further explores the dark and sinister secrets in the depths of the studio's hidden underground chambers. The film stars Dakota Johnson, Tilda Swinton, Mia Groth, Chloe Grace Moretz, Angela Winkler, and Christine LeBoutte in leading roles. Watch the trailer.
IMDb Rating – 6.7/10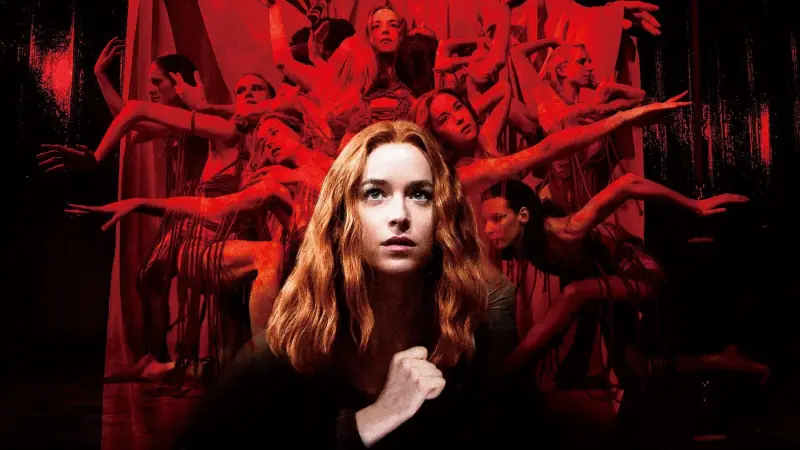 The Conjuring (2013)
The first installment of The Conjuring film series is a spine-chilling watch. It is a haunted house movie that follows the Perron family that moves into a farmhouse where they experience paranormal activities.
To help them get rid of whatever evil entity is haunting them, they consult demonologists, Ed and Lorraine Warren. Based on a shocking true story, the movie balances scary effects with realism seamlessly. Here is the trailer.
IMDb Rating – 7.5/10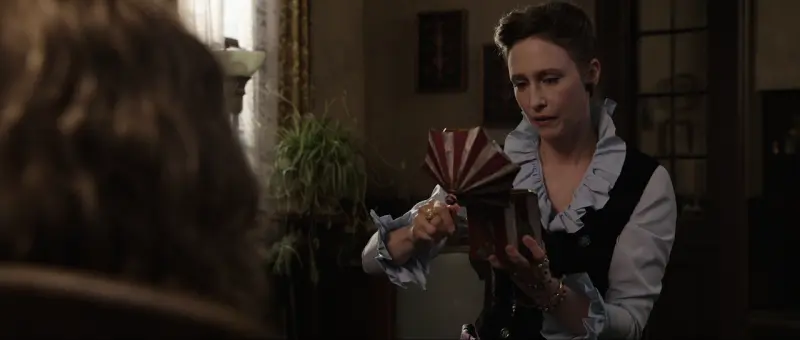 The Addams Family (1991)
The 1991 classic Halloween film The Addams Family has inspired countless Halloween costumes. It follows the story of the Addams, a spooky but adorable family.
Upon learning about the eccentric family's missing relative, an evil loan shark sends an imposter to masquerade as him so that she can swindle the Addams clan out of its vast wealth and fortune. This horror comedy is full of laughter and spooky elements alike. Watch the trailer.
IMDb Rating – 6.9/10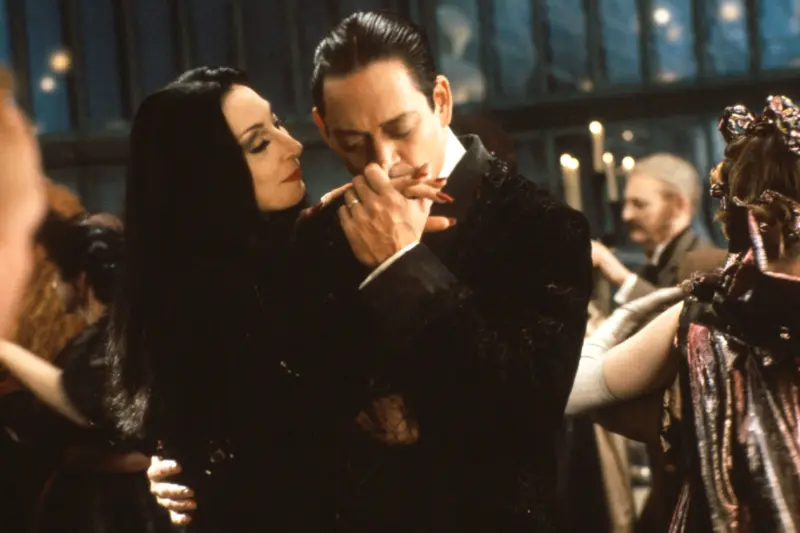 The Cabin in the Woods (2011)
Have you ever wondered why in horror movies, people always go into creepy-looking establishments and get murdered? The Cabin in the Woods is a horror comedy starring Kristen Connolly, Chris Hemsworth, Anna Hutchison, Fran Kranz, and Jesse Williams as five college friends who are on vacation.
The group arrives at a remote forest cabin where they fall victim to backwoods zombies while technicians manipulate the ghoulish events from an underground facility. But not all is as it seems. Watch the trailer here.
IMDb Rating – 7/10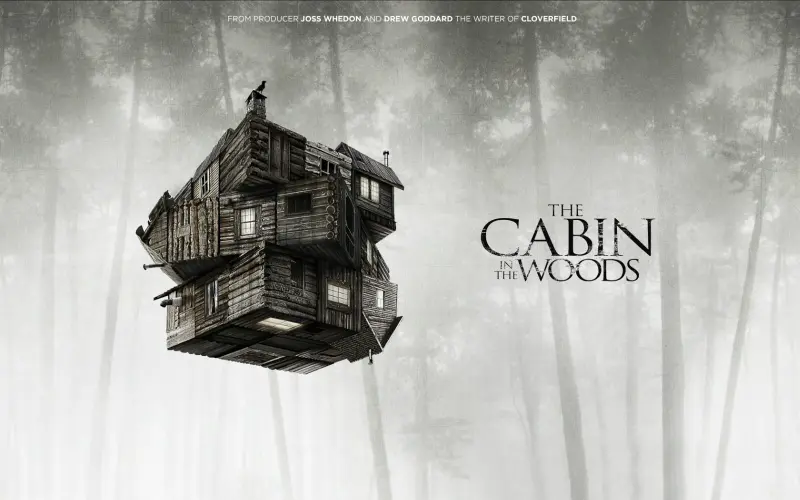 The Invisible Man (2020)
Although a fairly new addition to the horror genre, The Invisible Man has become an instant classic. This intense sci-fi horror movie is inspired by the novel of the same name by H. G. Wells. The story follows Cecilia who believes that she is being stalked by her abusive and wealthy ex-boyfriend.
Ultimately, she deduces that he faked his death and became invisible to stalk and torment her and the struggle for survival begins. It stars Elisabeth Moss, Aldis Hodge, Storm Reid, Harriet Dyer, Michael Dorman, and Oliver Jackson-Cohen. Here is the chilling trailer.
IMDb Rating – 7.1/10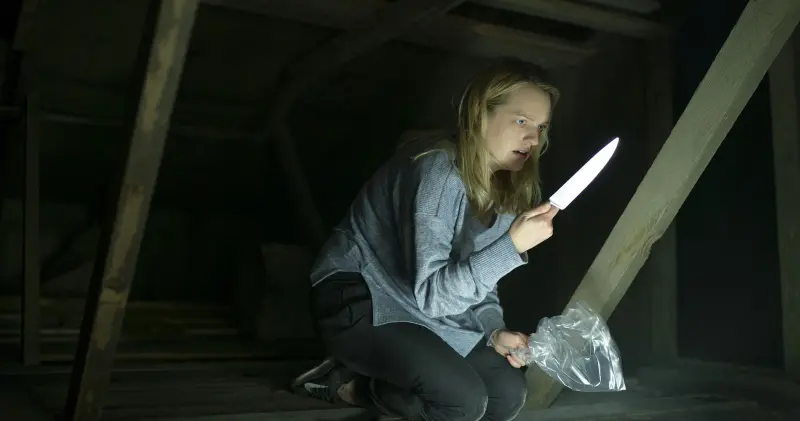 Oculus (2014)
With two plotlines being told through flashbacks, this psychological horror movie centers on a young woman who is convinced that an antique mirror, the Lasser Glass mirror, is responsible for the death and misery her family has suffered.
Two siblings unite after a decade spent apart to explore what really happened the night their parents died. But as they near the truth, their sanity and reality are tested. Watch the trailer here.
IMDb Rating – 6.5/10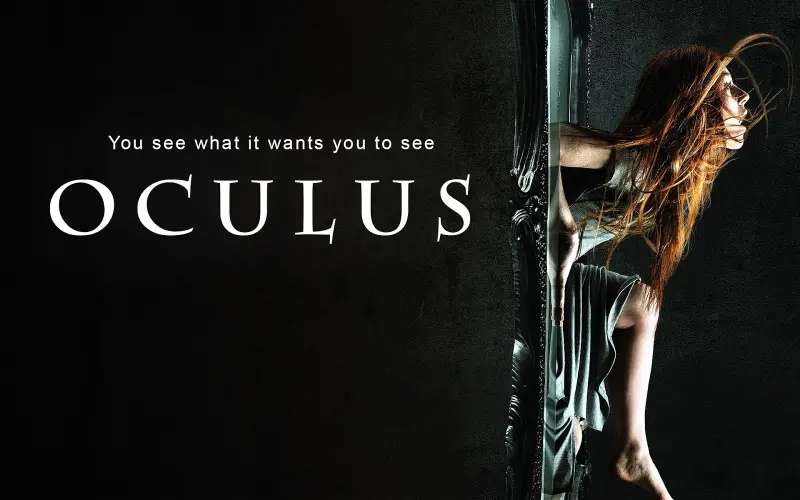 It (2017)
A supernatural horror based on Stephen King's 1986 novel of the same name, It tells the story of seven children in Derry, Maine, who are forced to face their worst nightmares when Pennywise the clown, an ancient shape-shifting evil, reappears.
You will get to witness a bunch of kids as they try to rid their town of the terror of Pennywise. This terrorizing tale became the highest-grossing horror film of all time. Watch the trailer.
IMDb Rating – 7.3/10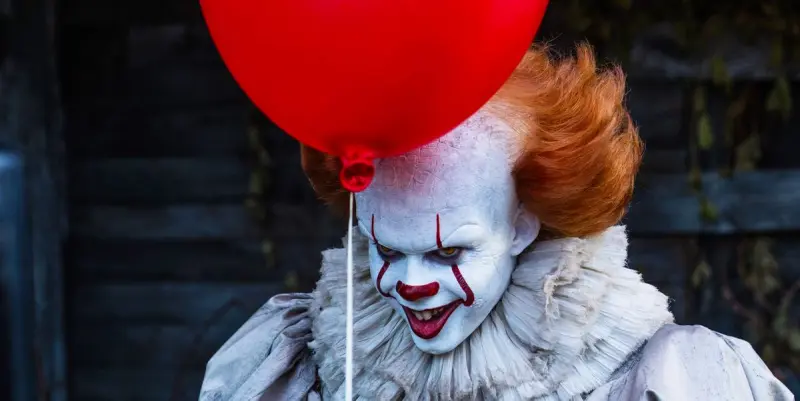 Fear Street Trilogy (2021)
Netflix's Fear Street trilogy arrived earlier this year, offering three chilling and thrilling stories woven into one plotline. It is based on the series of the same name by young-adult author R.L. Stine.
Spread across 1994, 1978, and 1666, the three movies follow a group of teens who try to break the curse that has been responsible for serial murders throughout their hometown's history. It is one hell of a ride through the mysteries of the past and the present. Watch the trailers for Fear Street 1994, 1978, and 1666.
IMDb Ratings – 6.2/10, 6.7/10, and 6.6/10.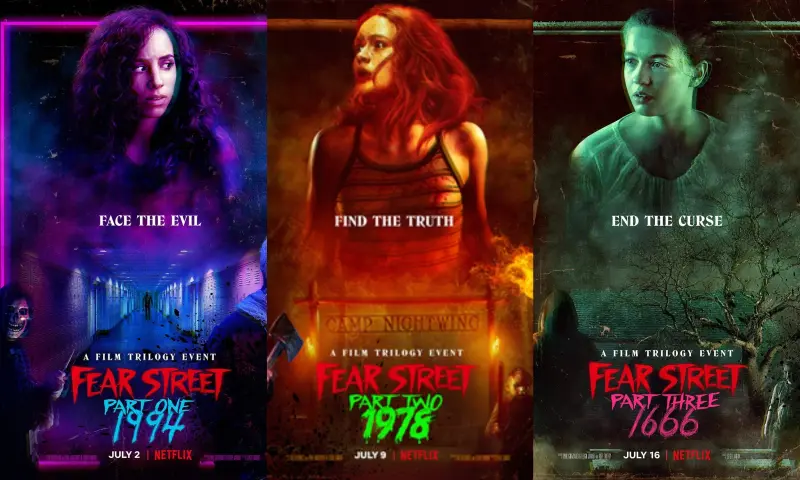 Hubie Halloween (2020)
It's Halloween in Salem when the town's eccentric, devoted community volunteer finds himself in the middle of a real murder investigation. He is forced to get creative as he tries to convince the police that there actually is something sinister.
This horror comedy is a very adorable story, with a bit of scary touch and lots of laughs. It stars Adam Sandler, Kevin James, Julie Bowen, Ray Liotta, Rob Schneider, and Maya Rudolph among others. Watch the trailer.
IMDb Rating – 5.1/10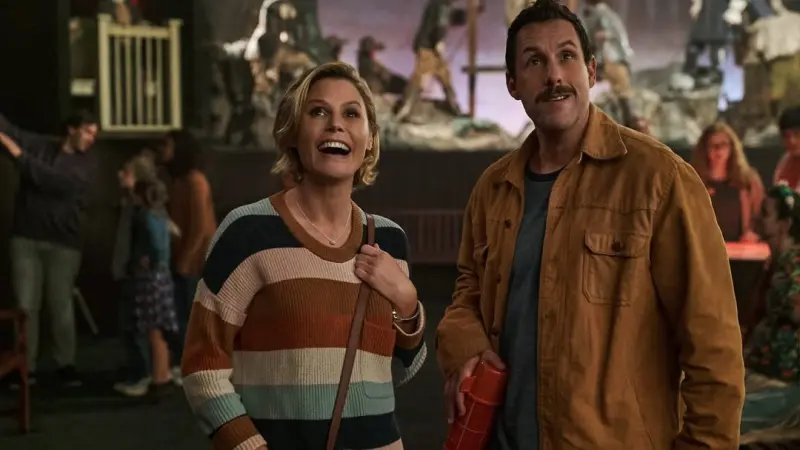 A Quite Place II (2021)
The first installment of A Quite Place was a huge success among the audiences and critics alike. The sequel, titled 'A Quite Place II,' failed to surpass its predecessor as it was released during the pandemic. The movie follows the Abbott family after the father is killed by alien predators in the first movie. Evelyn Abbott, along with her three children is navigating the post-apocalyptic world, without making a sound to stay off the aliens' sensors.
The family learns that these monsters can be killed using high-frequency audio. Upon this discovery, they decide to search for other survivors. Cillian Murphy joins the cast of Emily Blunt, Millicent Simmonds, and Noah Jupe, alongside Djimon Hounsou. Here is the trailer.
IMDb Rating – 7.2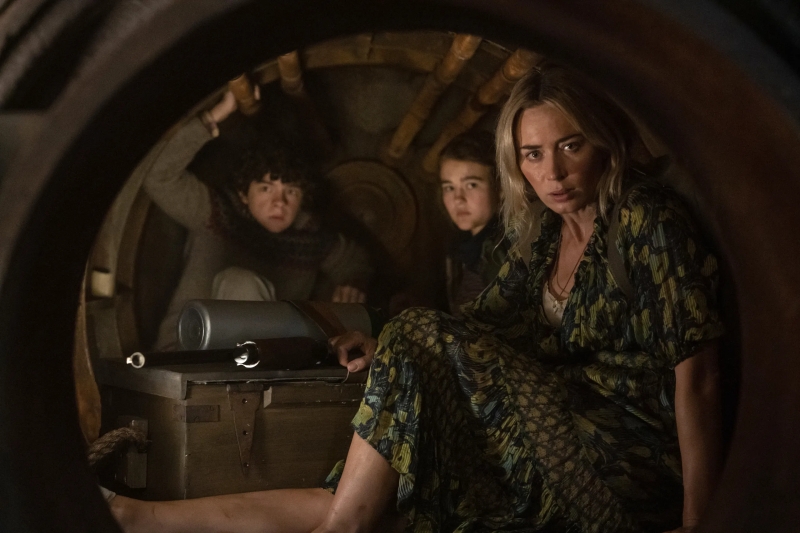 The Conjuring: The devil Made Me Do It
The Conjuring movies make for the perfect Halloween binge-watching. The movie follows Ed and Lorraine Warren as they investigate a case where Arne Johnson has been possessed by a demon and stabs his landlord 22 times. The husband-wife demonologist duo begins their investigation in order to prove Arne's innocence.
The movie focuses on the curse placed on several individuals by an occultist. However, after a lot of hardships and battles, Warrens are able to get rid of the occultist and redeem Arne's name. The movie is majorly like its earlier installments and is a thrilling watch. Watch the trailer.
IMDb Rating – 6.3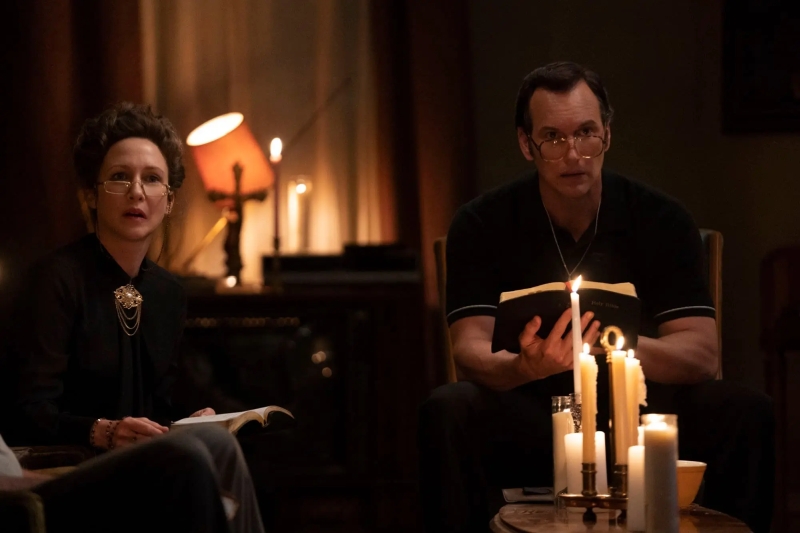 Nope (2022)
Another gem from the director of Us and Get Out, Nope is a neo-Western science fiction horror that follows two horse-wrangling siblings trying to gather evidence of an unidentified flying object. In a financial bind, the siblings decide to capture pictures and videos of the unidentified presence, which turns out to be a predatory creature that has been eating up their horses and spitting out the inorganic matter.
The movie features an amazing cast, spellbinding visuals, and a brilliant narrative to keep you entertained during your Halloween movie marathon. Daniel Kaluuya, Keke Palmer, Steven Yeun, Michael Wincott, and Brandon Perea star in the movie. Here is the trailer.
IMDb Rating – 7