What is a home without soothing music? Yes, we are talking about speakers, which are audiophiles' best friends. It is one thing having ordinary speakers, but to increase your style quotient a notch further, you'll need something extraordinary. So, how about owning levitating speakers which look cool and sound great?
Yes, speakers that float in mid-air deliver surround sound to fill your living space with ear-pleasing music. Let's not waste another moment and have a look at the best levitating speakers you can buy online in 2023.
Infinity Orb Levitating Speaker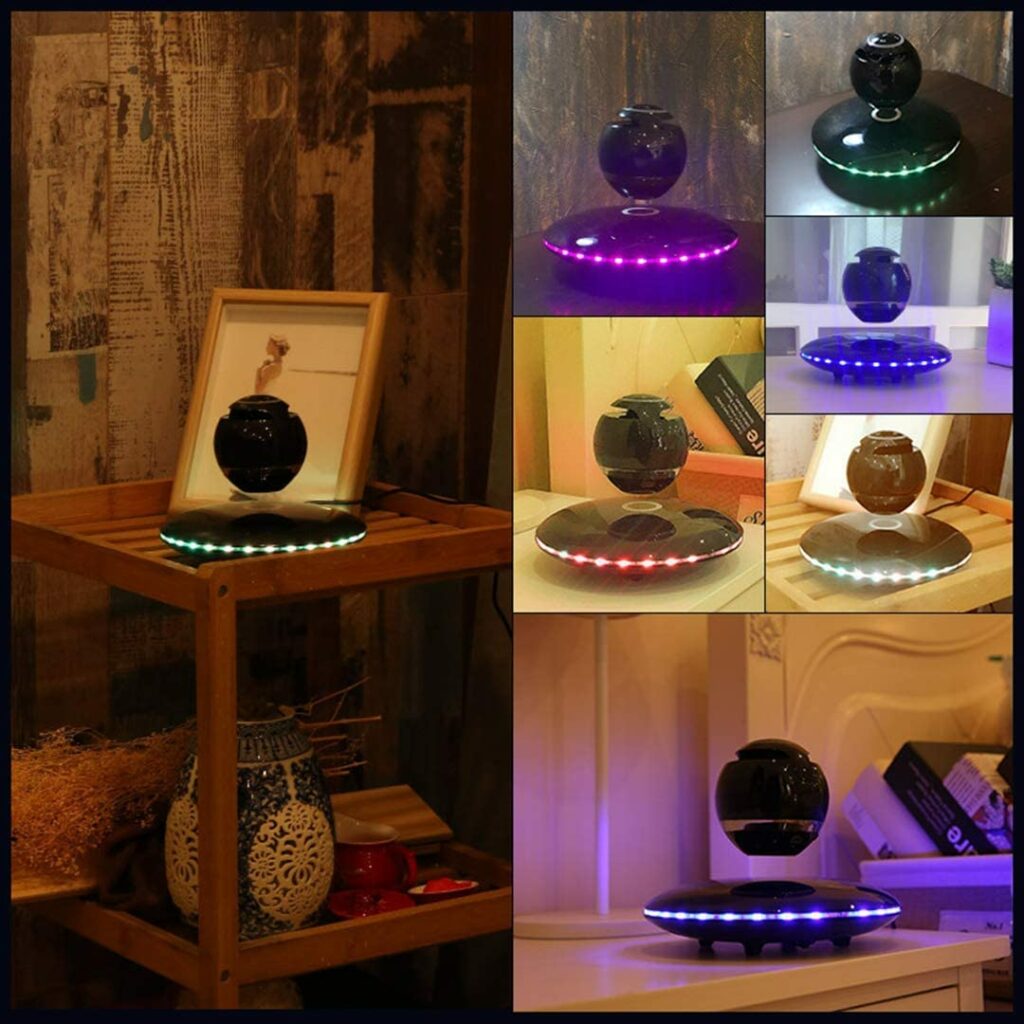 If you are a fan of mystical things like me, Infinity Orb will be your ideal choice. This levitating speaker unit comes with a magnetic base that looks like a UFO. Apart from its cool looks and the mid-air floating factor, the speaker connects wirelessly to compatible devices via Bluetooth to deliver a 3D surround effect. There are also onboard LED lights to enhance the overall look. The user can control it easily with buttons on the top of the floating orb.
Buy: $90
OM/ONE Levitating Bluetooth Speaker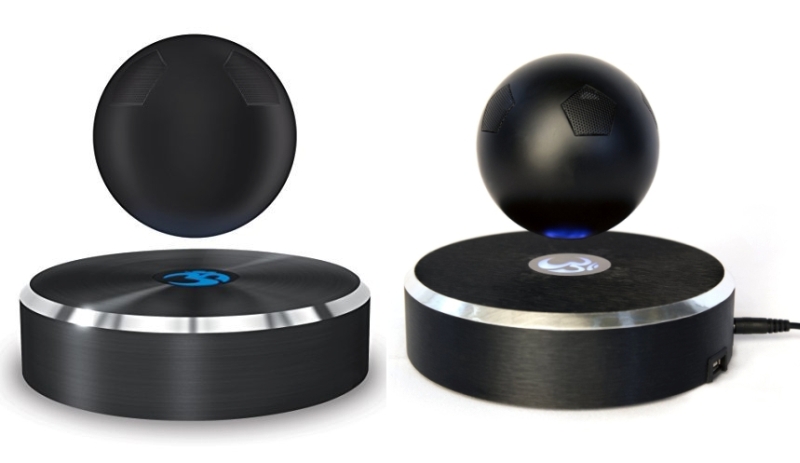 This is a compact levitating Bluetooth speaker which is beautifully designed and adds to the charm of any living space. OM/ONE Levitating Bluetooth Speaker connects wirelessly to your device and controls music from a distance of 33 feet. The speaker can go for 10-12 hours non-stop which means a little less charging woes. Although the sound quality is not of the highest quality, it should still get you through on normal usage.
Buy: $139
Also Read: 20+ Levitating Gadgets That'll Blow Your Mind With Their Antics
Air 2 Wireless Floating Sound Bluetooth Speaker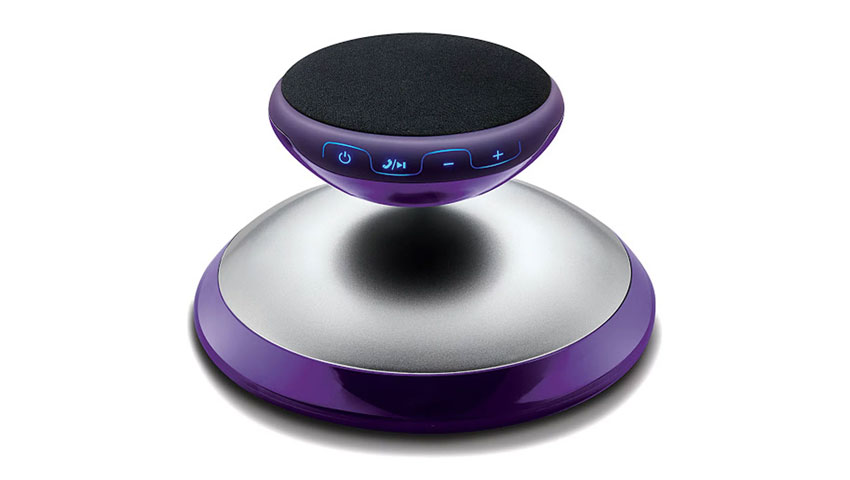 Yet another geeky-looking floating speaker that you can buy right away. Just like the other levitating speakers present out there, it has a base fitted with magnets which makes the speaker float in mid-air. It looks like a flying saucer in the air beaming sound in your room. Bluetooth connectivity means that you can connect it to virtually any compatible device with ease. The speaker comes in cool colors including black, blue, pink, and red.
Buy: $50
Star Wars Death Star Levitating Speaker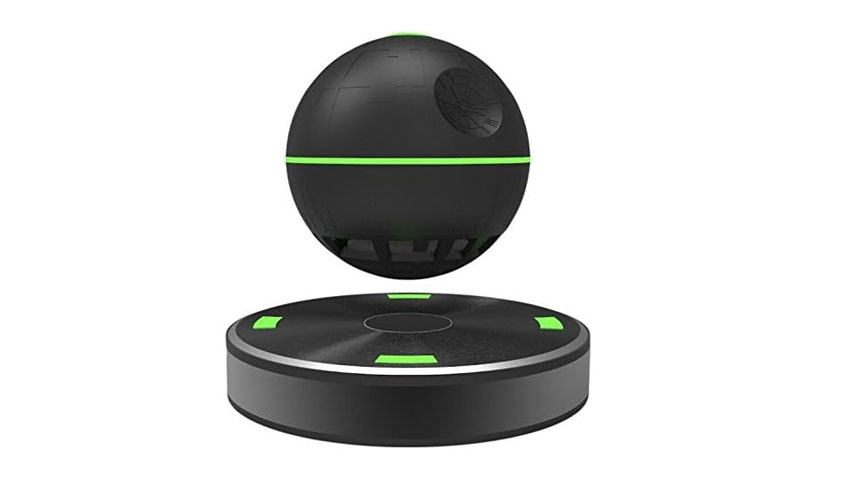 As the name suggests, this speaker is inspired by the Death Star from Star Wars and tops this list for its sheer looks. To complete the effect, this levitating speaker comes with a green illumination band and offers 360-degree sound. To top it off, this speaker comes with Bluetooth and NFC Connectivity. It can also be used without a magnetic base. The built-in 1,500 mAh battery ensures 6-8 hours of playback for non-stop fun. There is also a USB port to charge smartphones and the floating orb.
Buy: $105
RUIXINDA Wireless Levitating Speaker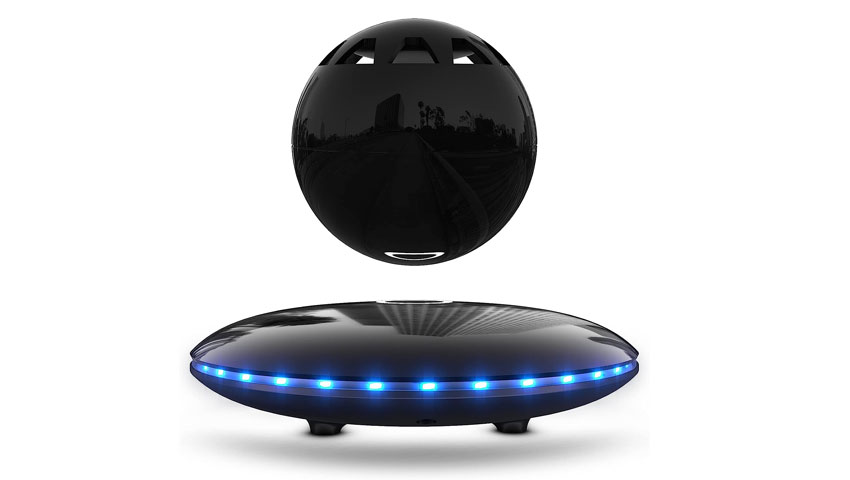 The RUIXINDA Levitating Bluetooth 5.0 Speaker has built-in 8W audio drivers to offer great sound. On its magnetic base, the orb-like speaker levitates while beaming surround sound in the room. You can also use it without the bass as any other normal speaker. There is a built-in 1000mAh rechargeable lithium battery that offers 4-8 hours of playtime. It also has colorful lights running to exemplify the spinning effect.
Buy: $75
Izzya Anti-Gravity Flying Saucer Speaker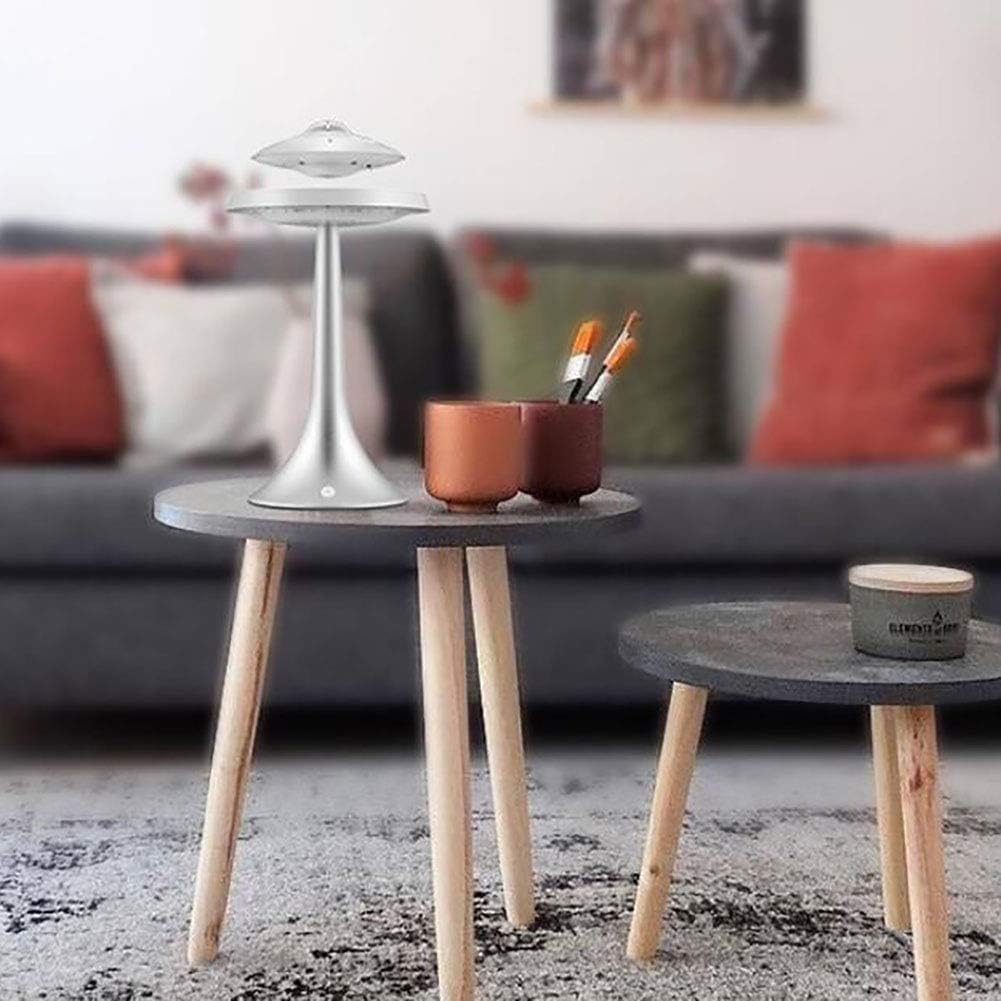 If you have a unique choice, this flying saucer-shaped levitating speaker is made for you. It comes with a tower-like magnetic base that makes it different from others on our list. The design is good and it is perfect for any modern home. It has a 5W speaker and 1200mAh battery that provides eight hours of music time.
Buy: $149
Ice Orb Floating Bluetooth Speaker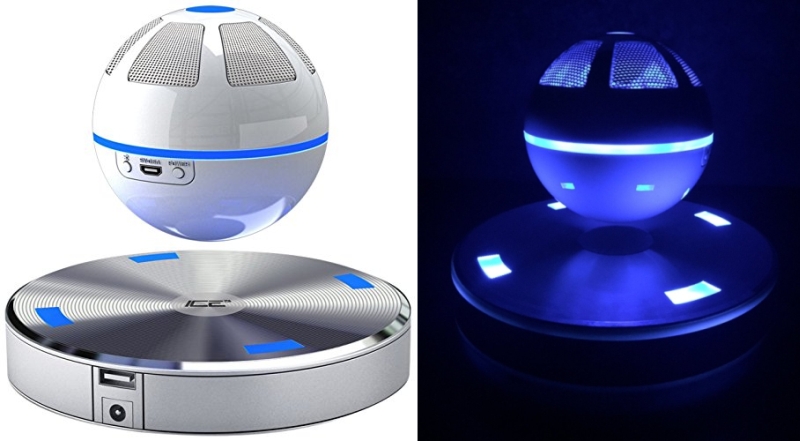 Levitating speakers are all about the looks and this one with built-in lights is a cool piece of art ideal for the bedroom. Its base uses a Dynamic Stabilization mechanism and doubles as a charging dock for your devices. It has Bluetooth and NFC for connectivity and offers 10 hours of music playback. This accessory makes for a good gift item for audiophiles among your family or friends. The only thing that could have been better about this speaker is its sound quality. That said, it will turn heads when anyone takes a look at it.
Buy: $110