At the recently culminated CES, we were acquainted with a handful of pet-related products. The showcased smart pet accessories that we would see roll out through the year is based on tracking the health and emotional state of our furry friends. Moreover, some of these accessories are made to let pet owners better understand their four-legged companions and build a growing bond with them. Here are the best smart pet accessories launched at CES 2022.
Invoxia Smart Dog Collar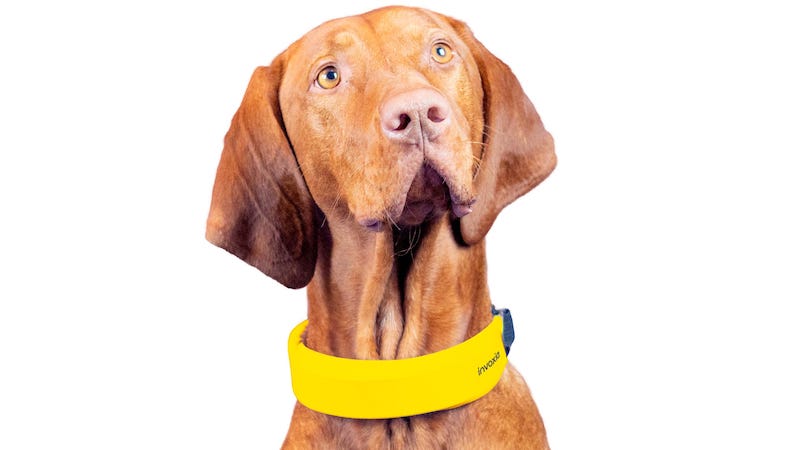 Smart Biometric Dog Collar is not the same dog collar or dog tracker that you may have seen/used before. Invoxia has come up with the most advanced dog health collar. Of course, it will let pet owners know the location of their adorable pooch with built-in GPS. It will also keep tabs on the canine's heart rate and respiratory rate along with keeping track of your dog's sleeping pattern, rest time, and more.
This smart dog collar makes use of miniature radars for monitoring resting heart and respiratory rate. The company teamed up with board-certified veterinary cardiologists for creating these radar sensors. The sensors can take the readings of the pet's body stats from the first layer of the skin under the fur. An Artificial Intelligence (AI)-based computing algorithm then capably determines accurate readings.
LavvieBox – Smart Litter Box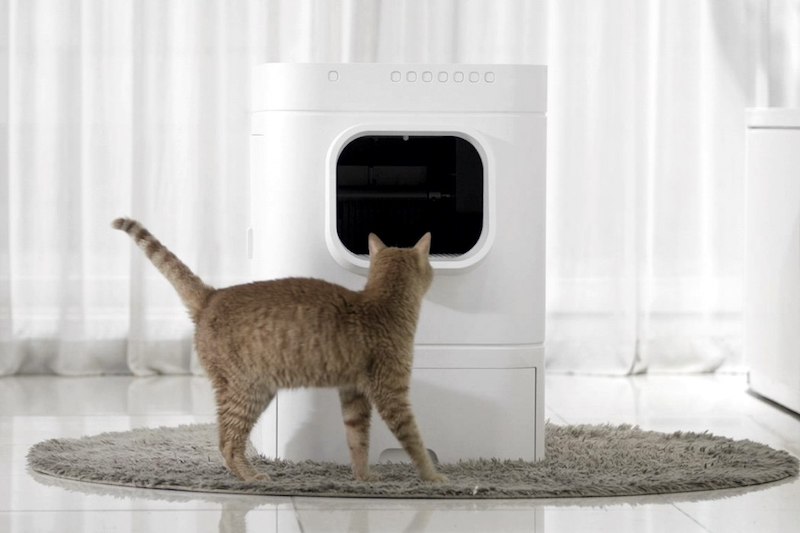 Are you aware that some health issues in your cats are often due to lack of appetite, obesity, and urinary disease? To mke sure you keep some measures in check, LavvieBox includes an integrated weight sensor to check your cat's weight per usage. Its companion app will instantly relay the information to the user. Hence, you can keep your cat healthy and safe by following the ideal diet as per her weight change and bowel activities.
If you have more than one cat in your house, you can make use of the 'LavvieTAG' activity tracker. This tracker helps you prevent any confusion between similar weights. With this activity tracker, you can precisely monitor the bowel movement activity and fitness activity of each cat, separately.
iPetWeaR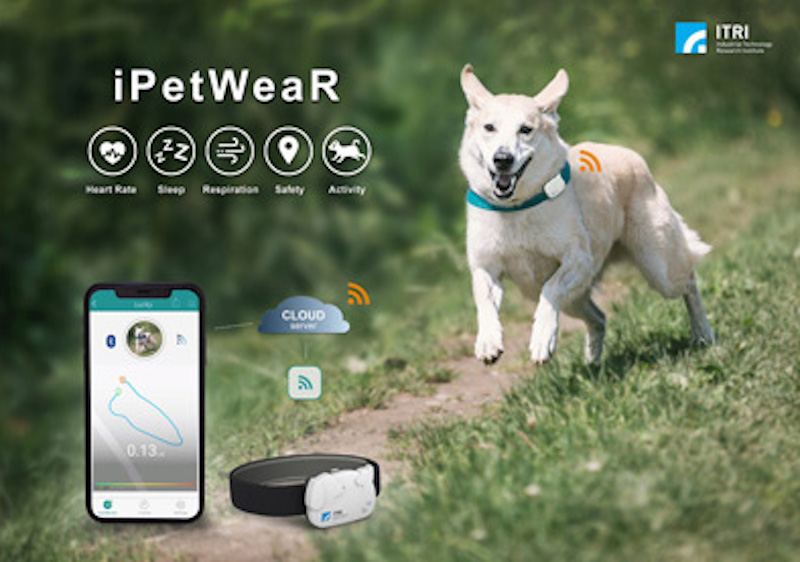 iPetWeaR is claimed to be the world's first smart wearable device, which makes use of contactless micro-physiological radar sensing technology to monitor pet health. This specific sensor pack constantly monitors the health parameters of your pets, such as respiration, heart rate, and activity to determine their health status.
It is easy to integrate iPetWeaR into a pet collar or mattress. And, by using this gadget, you can further get much-needed alerts about your pet's health via a mobile app. This product can even assist animal shelters or rescue teams to keep tabs on stray or abandoned pets.
Felaqua Connect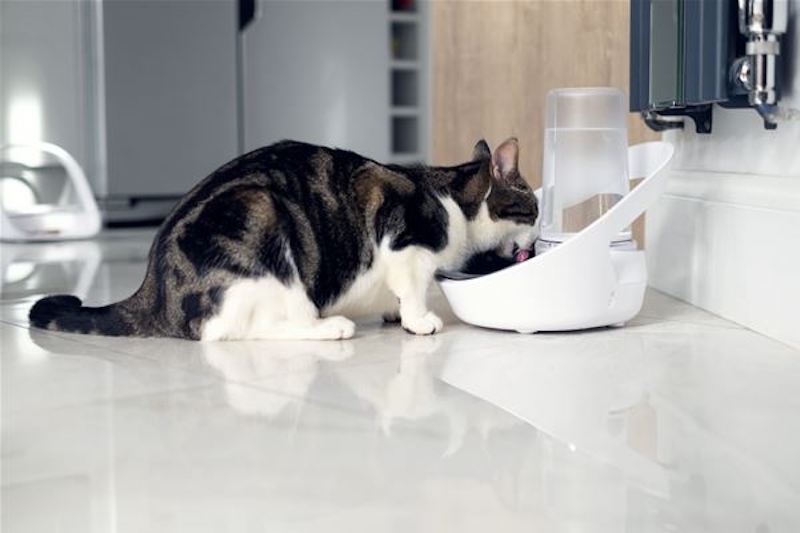 Felaqua Connect is a smart water delivery and drinking monitoring system for felines. This smart device enables cat owners to keep tabs on their kitty's daily water intake via the companion Sure PetCare App. Meanwhile, this smart water delivery system offers the cat a fresh source of water as well.
You can register each cat in your house to Felaqua Connect through their microchip. When you integrate via a Hub, the App can "talk" to this device while recording record each registered cat's drinking behavior. For instance, it records which cat drank water, how much water it drank, and the time of drinking.
Also Read: Yogapet mattress ensures your dog gets a great night's sleep
Bird Buddy
Bird Buddy is a smart bird feeder that's intended to notify you of beautiful feathered visitors in your garden. It even takes their pictures and arranges them in a beautiful collection for you. This smart feeder comes equipped with artificial intelligence to identify each bird that sits on it. Thanks to its AI feature, it can recognize more than 1,000 bird species. Even the rare ones that you often wonder about.
This smart bird feeder and identifier come in two color options: blue and yellow. So, you can choose the one that you prefer for your yard. Furthermore, Bird Buddy has certain add-on options, for instance, you can choose a solar roof to power the feeder with the sun's energy.
Petpuls AI-Powered Dog Collar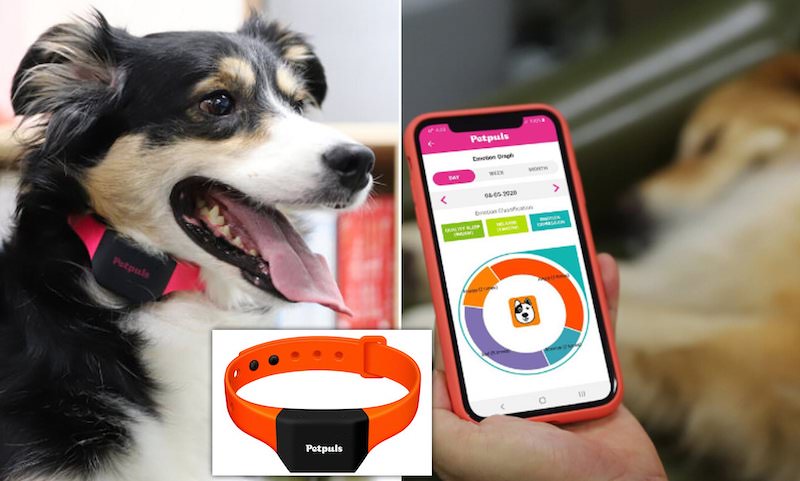 Another smart pet accessory from CES 2022 is the Petpuls. It is an AI-powered dog collar that aims to give your canine a 'voice'. It comes integrated with a voice recognition technology to detect, analyze, and track five emotional states of your dog – such as anxious, happy, sad, angry, or relaxed.
It can even track and analyze your dog's activity and sleep patterns. So, you can better understand and manage your pet's physical and emotional well-being. This smart collar comprises a small device that's attached to its eco-friendly, silicon collar. The collar pairs through Wi-Fi to its companion smartphone app (both Android and iOS). Hence, it offers a comprehensive view of a dog's health to let the pet owners offer them proactive and personalized care.
Catlog(R) Cat Collar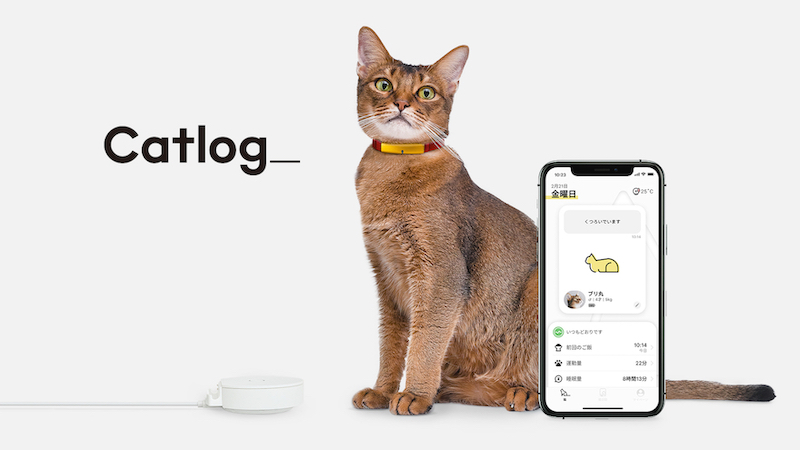 Catlog(R) is an app-enabled cat collar exclusively for felines. It's designed to monitor daily cat behavior 24/7. It does so with the use of AI and biologging technologies. With these advanced technologies, it can monitor activities, like drinking, eating, exercise, grooming, etc.
That's how it supports cat's health care while offering accurate information to the parents. There are some loving and unique cat animations on the app. It will make you feel as if your adorable cats are always near you.
Inupathy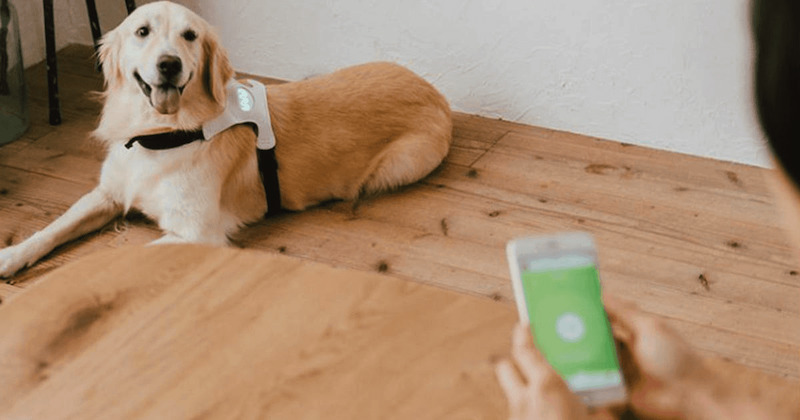 Inupathy is a communication device to help you communicate with your dog. It shows you messages from your pooch displayed in five colors. This makes it the world's first device that's integrated with technology to see your dog's status from its heart rate information.
This product aims at giving you a new awareness about the small messages straight from your dog. For instance, you get to know clearly when your dog is stressed, happy, excited, sad, etc. Whenever you go for a walk, take a nap with your dog, or watch TV, you can take some time to go through the messages from your pooch. Such pet accessories are perfect to make you feel closer to your pet.
Wagz Smart Dog Collar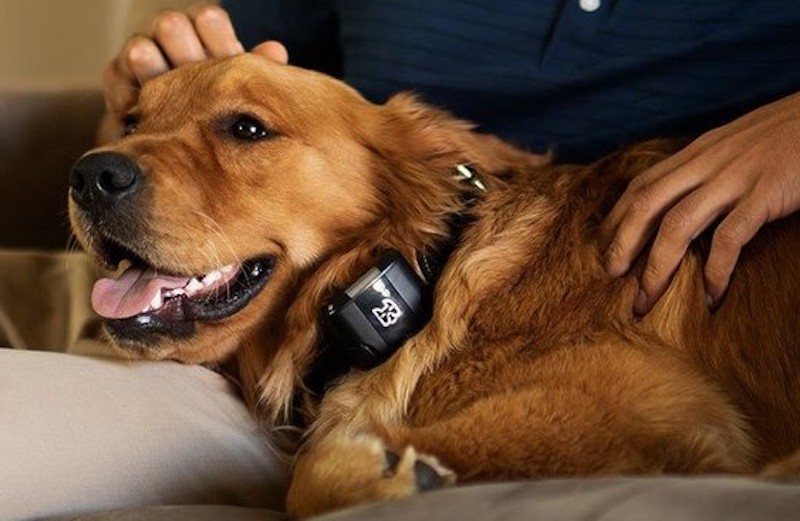 Wagz smart dog collar aims to keep your pup safe, happy, and healthy. It's a shock-free wireless fence and wellness system. However, it's more than a mere GPS tracker and less costly than a fence. It wonderfully combines wellness and containment monitoring in one smart collar.
It creates a virtual fence right on your phone within seconds. So, this smart collar instantly makes your backyard your world. After all, it's where your dog does most of the activities. With its automatic, real-time corrections, the device can keep your pet contained while the 'Keep Out Zones' prevent it from going where it must not go. So, you don't have to worry about your pup going away. And, if it does, the device also has a GPS tracker to update you about the location of your dog.
FluentPet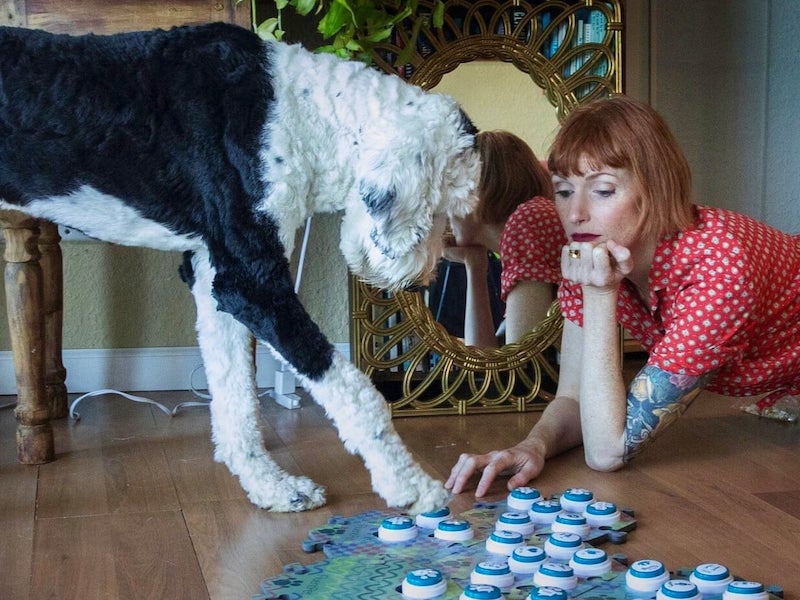 FluentPet is a unique button system for pets. It's integrated with Wi-Fi and data capturing features. Along with the companion FluentPet Connect app, the device can automatically capture when your dog presses a button. It enables owners to get their real-time messages while tracking their progress.
We've seen dogs and cats understand the words we say. But with this device, we can teach our dogs to use those words and tell us what they're feeling and thinking. This system comprises hexagonal tiles or "HexTiles" with buttons. The buttons are customized for saying various words, such as "outside" or "play" when pressed. However, you have to be patient with the repetition while teaching the use of such pet accessories to your dog.