Travel enthusiasts Andrew and Lisa-Jayne Powis always wanted to travel the countryside in a luxury mobile home so turned an old 1981 Leyland Atlantean double-decker school bus into their dream mobile home named Betsy Blue. This unique traveling home has a kitchen, wood burner, bathtub and three beds bought on eBay for £2,500 (approx. $3800) to ideally become a private tiny house on wheels. Inspired by Cliff Richard's summer holiday-style bus, the Betsy Blue double-decker school bus home is a great bus conversion.
The couple spent almost six weeks and £15,000 (approx. $23,000) in renovating the double-decker bus into a beautiful home. The motivation behind converting the bus into a home was multiple rejections the couple faced because of their two big dogs while hiring a cottage. According to Andrew Powis, his height (6ft 5in) also stopped them from going for other camping options, as it was very difficult for him to accommodate himself with his family due to space crunch.
After removing the seating, the lower deck of the bus is converted into a dining area, kitchen, and bathroom, whereas top deck is furnished with three bedrooms. The bus conversion does not compromise over comfort; the luxury holiday home boasts a hot tub and wood burner. Fully-equipped kitchen comes with a cooker, oven hob and a fridge, giving complete freedom to cook as per needs.
Also Read: 12 inspiring bus homes to ignite your wanderlust
Now available commercially, the Betsy Blue double decker school bus home can be hired for as low as £135 (approx. $178) per night for two adults. So, next time you plan to visit an English countryside, do not forget to spend a night at Betsy Blue.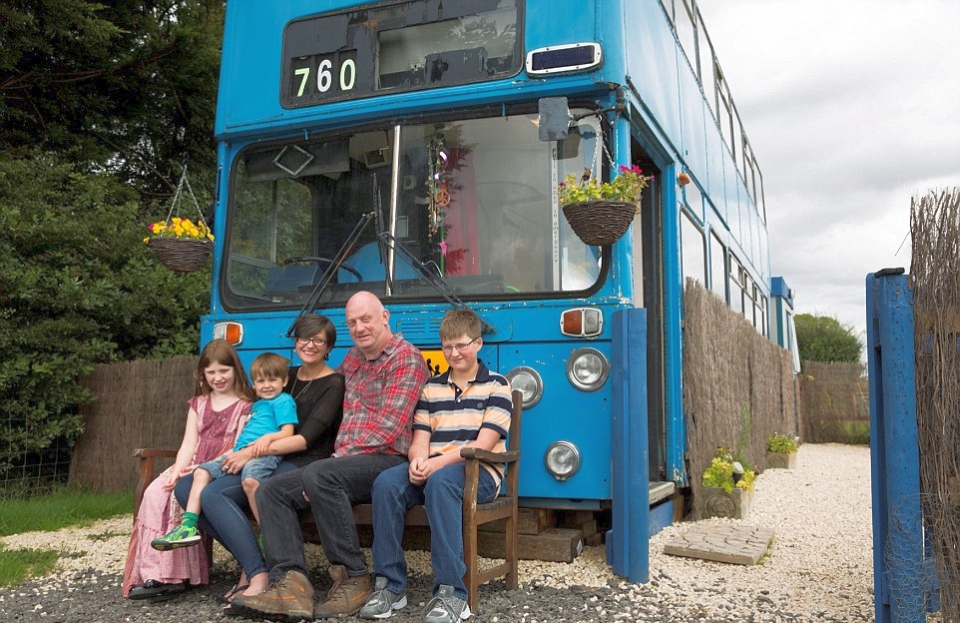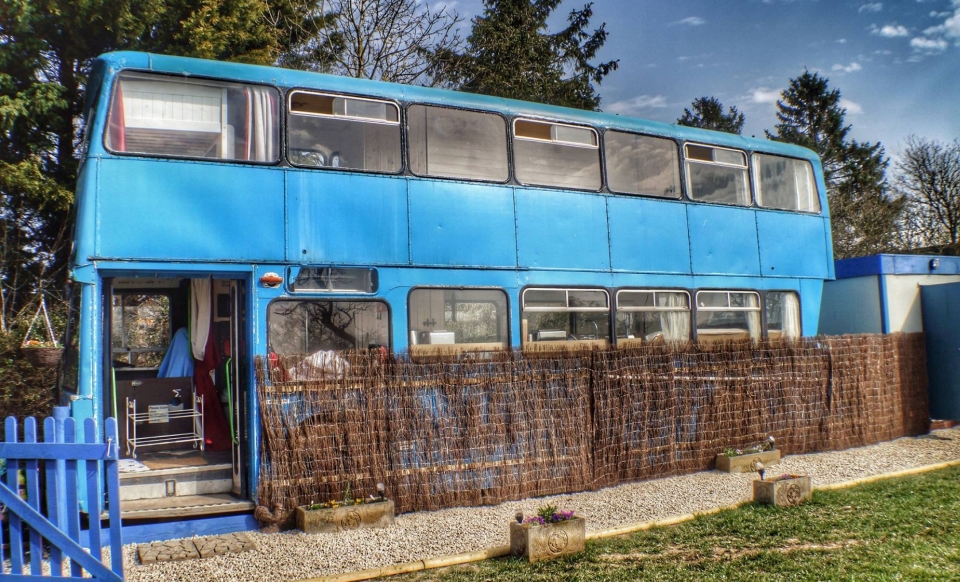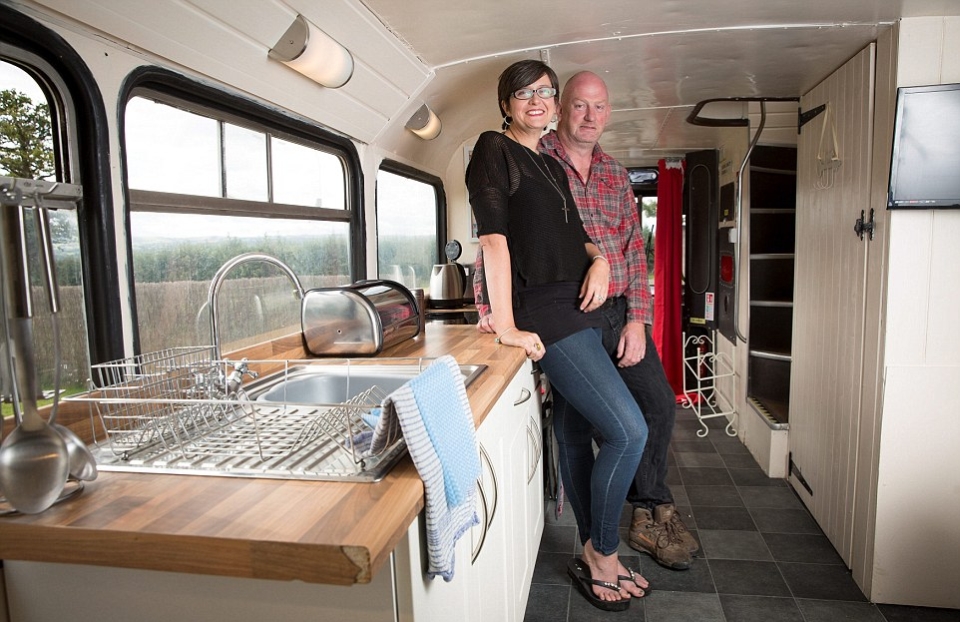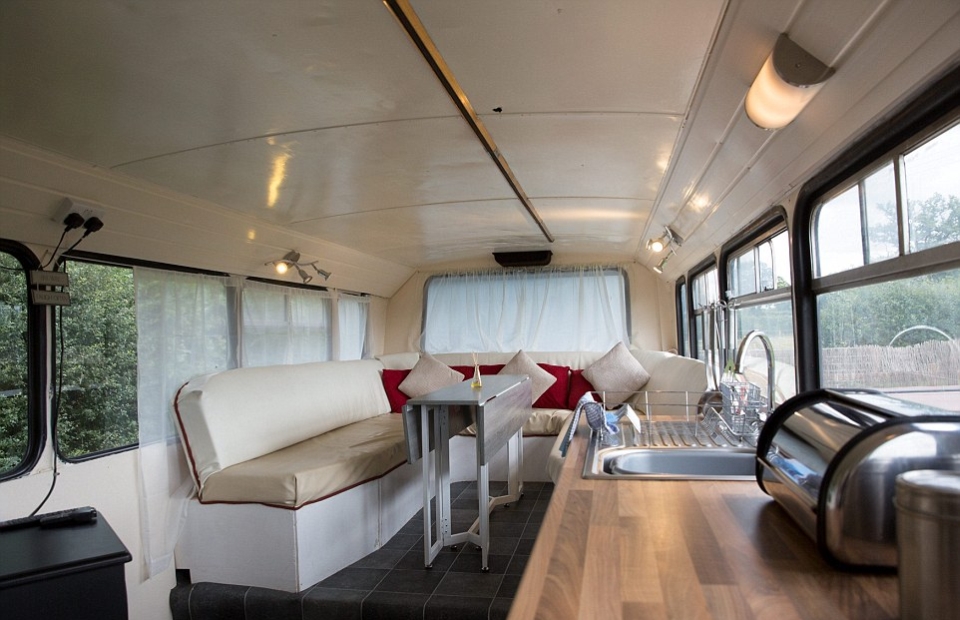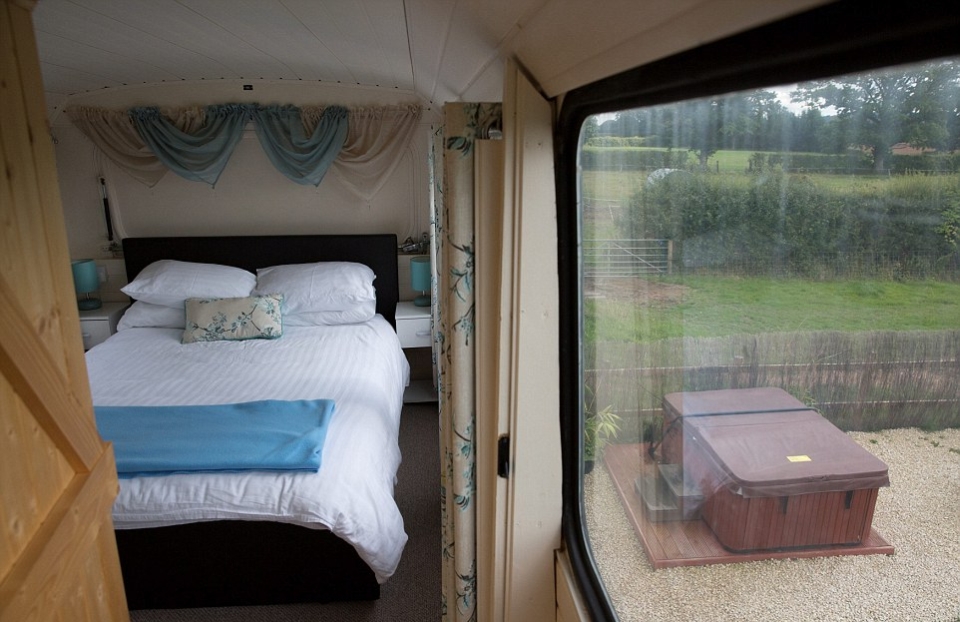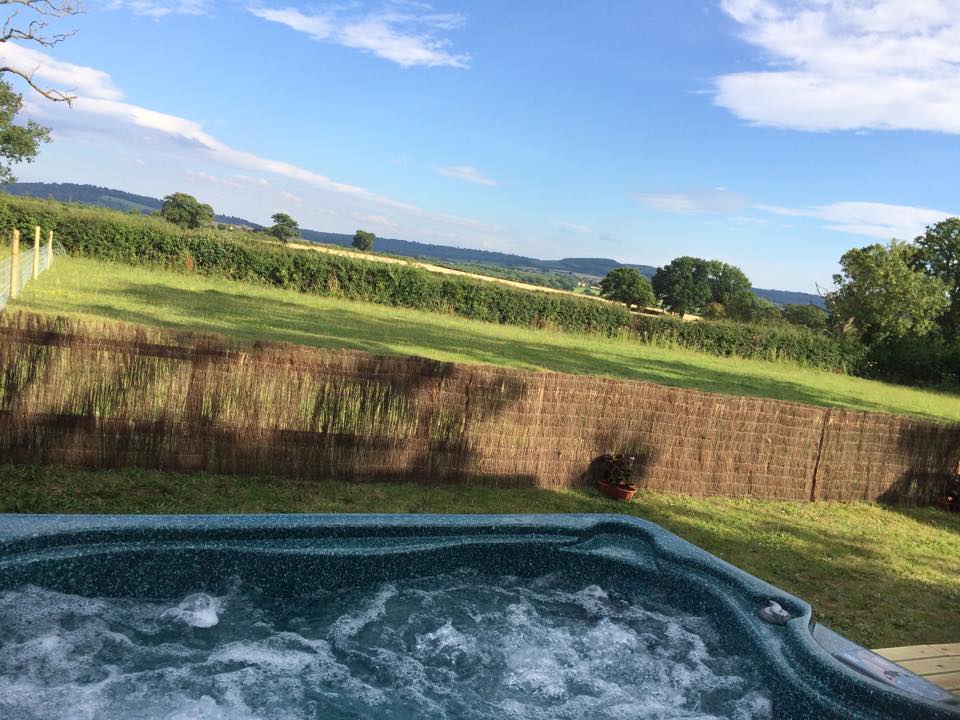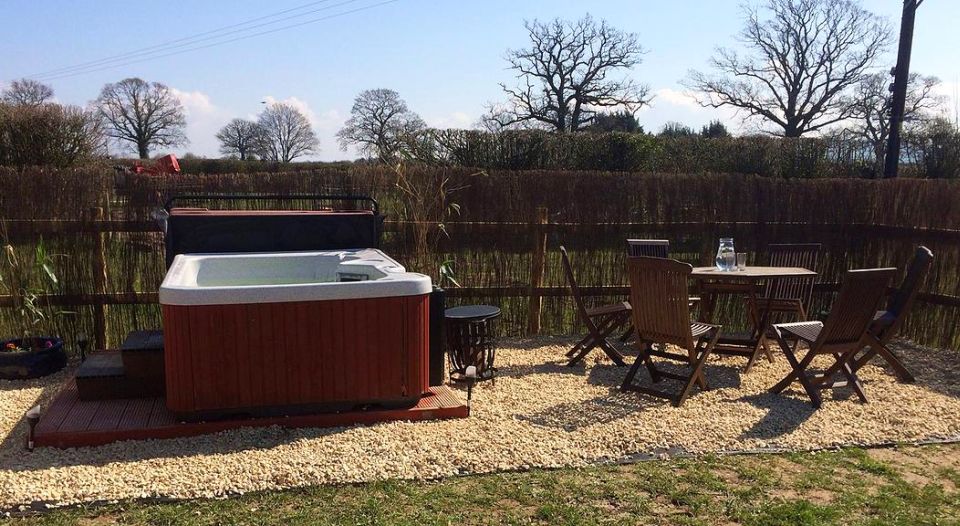 Via: Glamping UK