The much-admired Chile-born artist and designer Sebastian Errazuriz has earned a lot of popularity with his signature work. His works have been displayed at famous international design exhibitions and public art collections. The tree coffee table or the shelving unit made of fallen tree branches are ideal examples of his design approach. In 2016, Sebastian introduced another tree branch table named 'Bilbao Console'. Its design is nearly similar to the previous one, but the difference lies in quality and finish of the branches under the tabletop.
This table is unique because of the legs that look like a real branch of the tree supporting it nicely. The black-colored table legs add rustic décor to homes. It is perfect tree branch table for your modern living room, lounge or a guest room.
The Bilbao Console is an artisanal table that itself draws attention with the reflection of an autumn tree without leaves in its legs. If you want to add nature-inspired essence in your home, then it is a perfect tree branch furniture piece for bringing inspiring shapes of nature inside your home.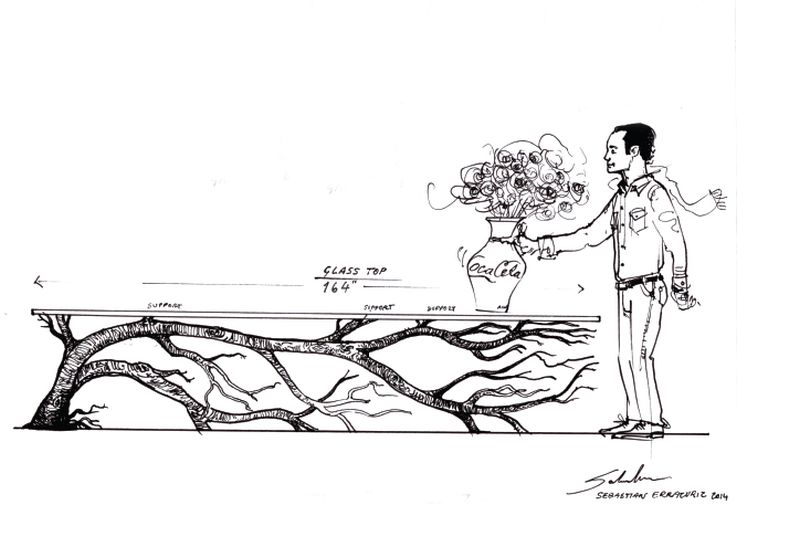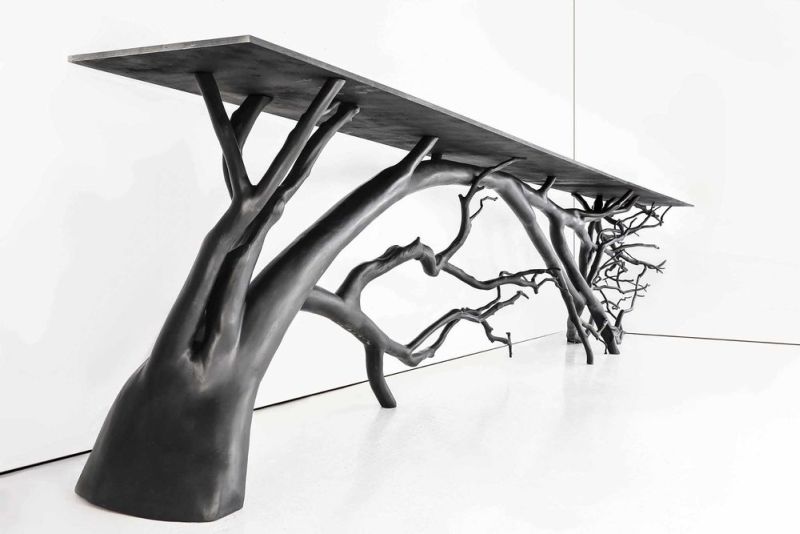 Via: Toxel