Nearly two years ago, copier serviceman Bill Guernsey met with an accident while travelling through Alaska to visit several villages along the Kuskokwim River. He had fractured seven ribs and broken his back in three places. During the time of recovery, he decided work on his dream project to create a solar-powered camper on wheels. It is inspired by today's time of nuclear age where rockets, atom bombs, etc. are common defense systems.
After spending six hours a day and six days a week continuously for two years, Guernsey succeeded in creating 4.8-meters long egg-shaped camper, having characteristics that of a small airplane. It is made out of bent wood forming structure like skeletal ribs and the wooden layout is coated with papier-mache and glass fiber. To give it realistic touch like a space ship, cabinet doors are made with collector-item metal robots divided in two halves.
The bright red atomic camper is powered by solar energy and includes all basic necessities required in a comfortable off-grid housing structure. It includes a bedroom, kitchen and bathroom with attached shower; just like a regular home-trailer. Guernsey and his wife often spend vacations within this camper home, leaving boring routine life behind.
After this unique camper on wheels, he is now planning to build a bigger 7.3-meters long zeppelin. But, it is not clear as of now- when he will begin working on the zeppelin. However, we are keenly looking forward to see his next project as well. Till then, have a look at the images of current Atomic Camper by Guernsey: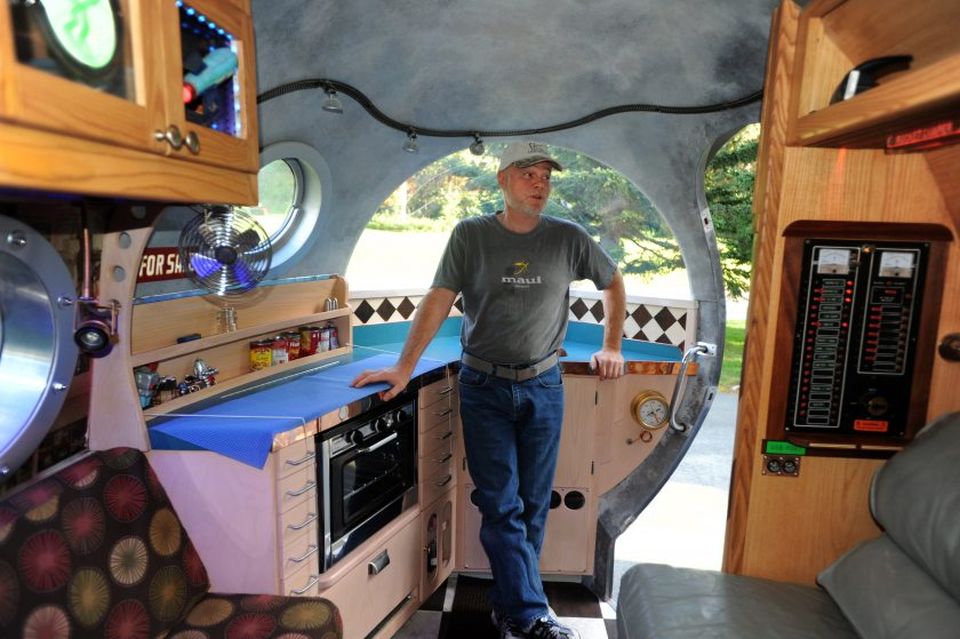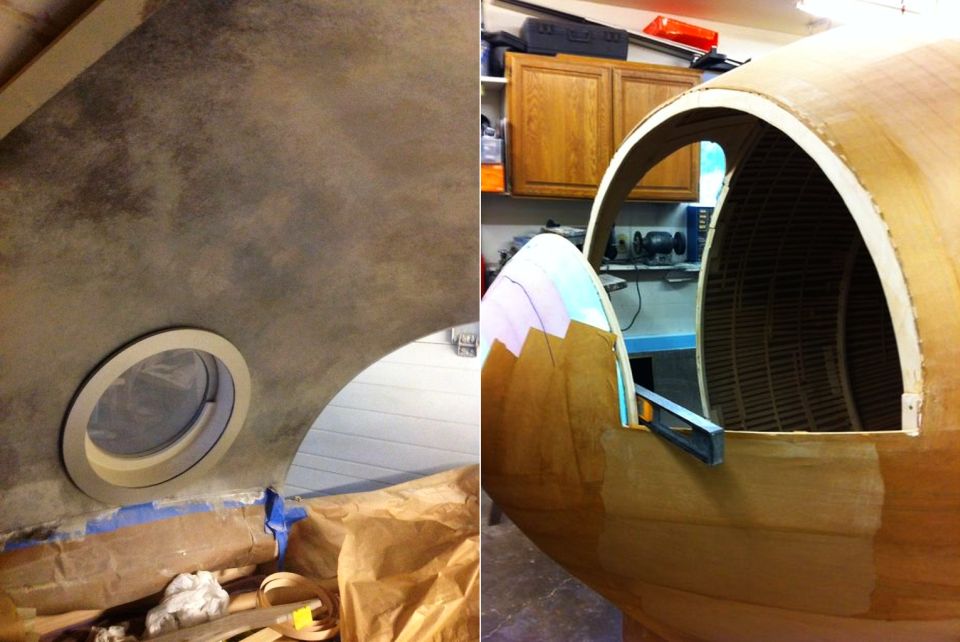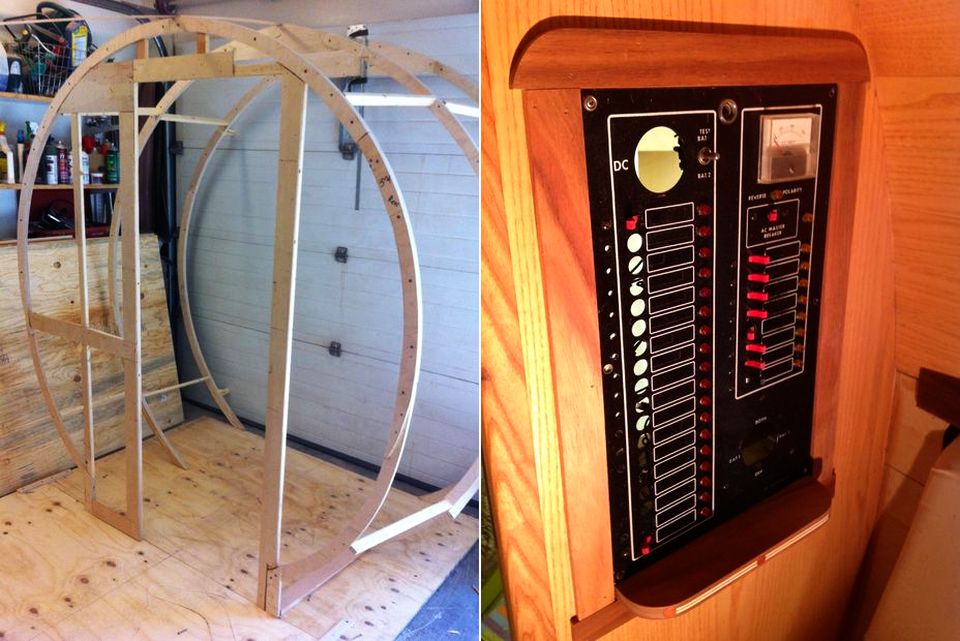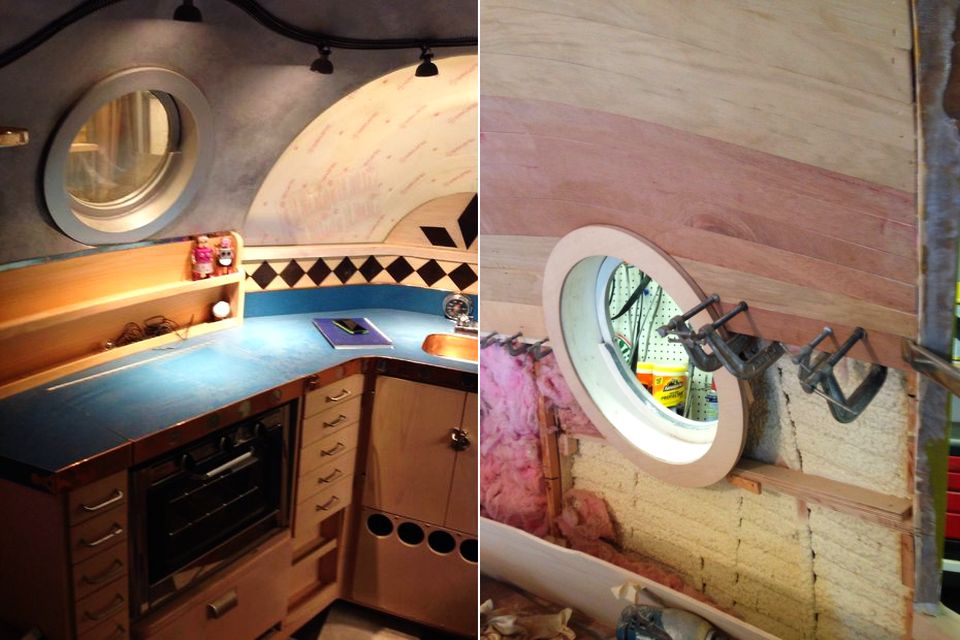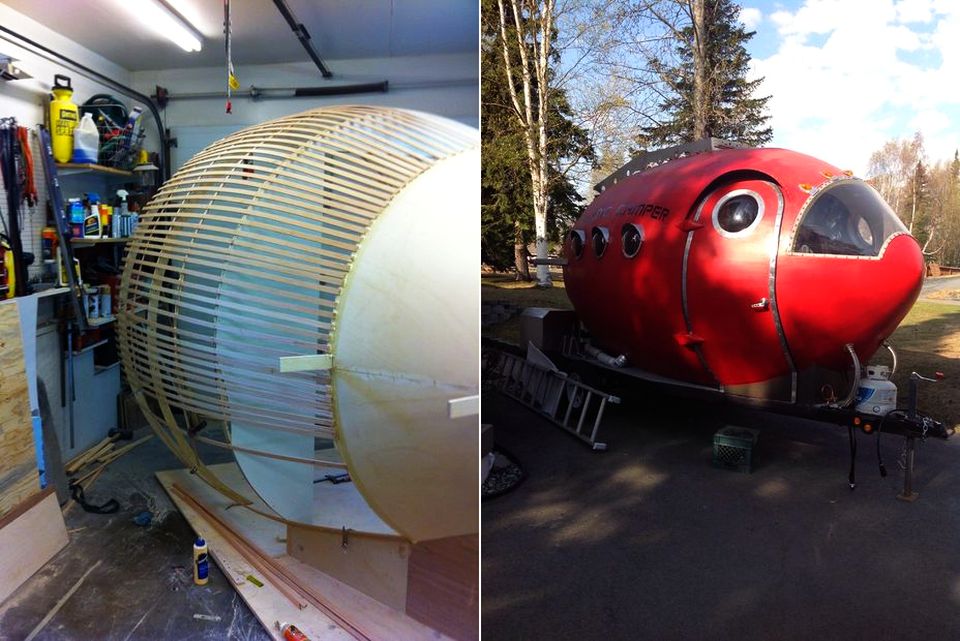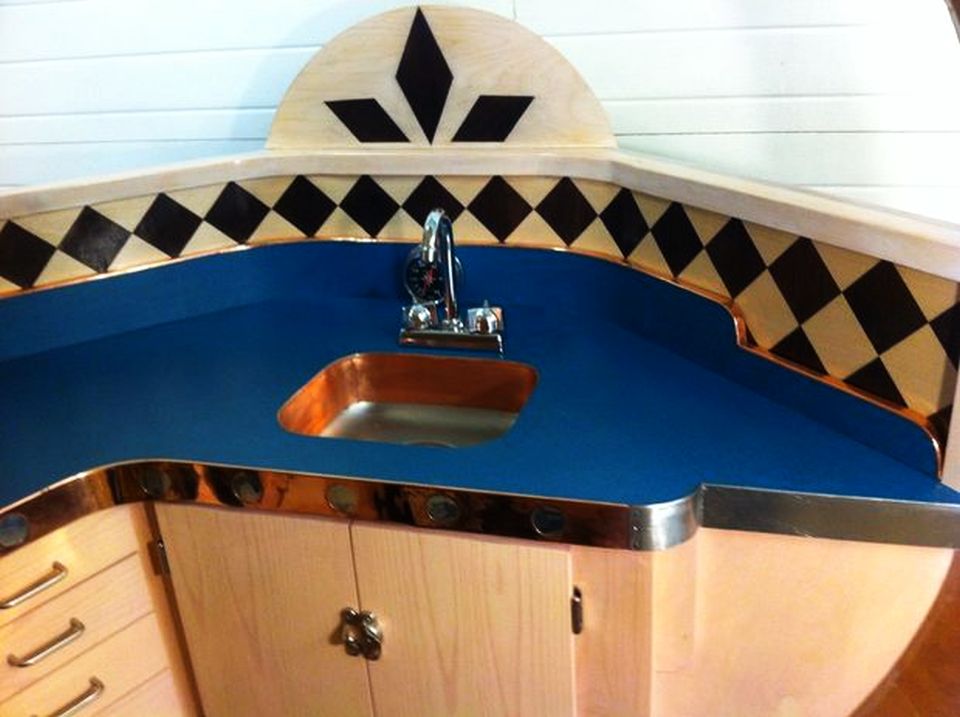 Credit: AutoEvolution