Usually, you take off the plastic cover which envelopes the freshly bought plant. But, a company has been developing a biodegradable plastic container which can be planted along with the plant, and it is made of residual material from paper making process. Amazing, isn't it?
Mobius or Grow Bioplastics is a startup which has been developing biodegradable plastics from agricultural waste products. Their motive is to replace oil-based plastics in the agricultural and horticultural industries that end up in landfills or are left out in the environment.
Mobius has been working on a biodegradable plastic pot using lignin, which is a residual product from the paper mills. Holding onto its belief that 'there's wonder in waste', the team worked for 18 months to figure out a way to make plastic out of lignin.
The company combines lignin and other bio-polymers with its branded technology to convert it into biodegradable plastic pellets. The small black plastic pellets then are used to make plastic films, large sheets, and 3D printing filament.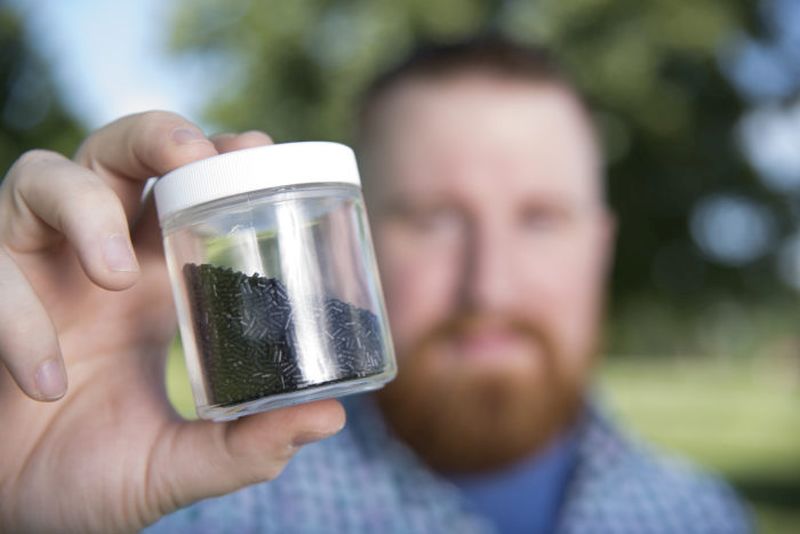 Mobius's plant holder allows planting the flower or the tree while it's still in it. Once it is in the soil, the biodegradable pot will breakdown into water, carbon dioxide and compost. The company is now trying to provide essential nutrients to the plant through the container.
Also Read: Designers Transform Seafood Waste into Carry Bags, Planters and More
With its mission to create new technologies that will turn the waste material into valuable and useful products, the company is doing a tremendous job in preserving the environment.
So next time you are out shopping for plants, look for biodegradable pots and contribute your share to the nature.
Via FastCompany