BioHome3D is the first 3D-printed home that has been made using 100% bio-based materials. It was showcased at the Advanced Structures and Composites Center at the University of Maine. BioHome3D has been built using funding from the US Department of Energy's Hub and Spoke program which is a collaboration between Oak Ridge National Laboratory and the University of Maine. Other collaborators include Maine Technology Institute and MaineHousing.
The prototype is around 600 square feet and has been made using 3D-printed wood fiber walls and roof, along with bio-resin floors. It provides complete wood insulation and is fully recyclable. The printing process was so precise that almost no construction waste was generated.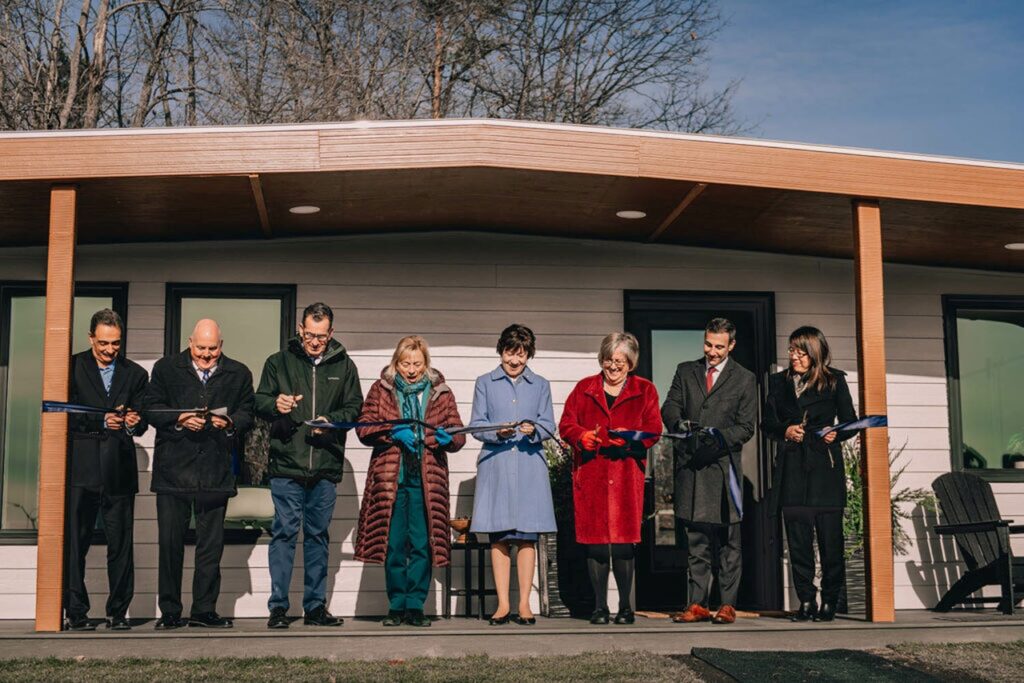 In the United States, regions like Maine face a shortage of affordable housing. As per National Low Income Housing Coalition, there is a need for more than 7 million units of affordable housing. Maine Affordable Housing Coalition reported that the state's own housing deficit is of as many as 20,000 units and this number is growing with every passing year. When it comes to low-income renters about 60% of them are bound to spend half of their income on housing only. The challenges are shortage of labor and material price which increases the cost of housing.
As many as four modules of BioHome3D were printed and were then transported to the location where they were assembled in just 12 hours. The power was restored with just one electrician on site. This prototype was created with the use of the world's largest polymer 3D printer which is known for creating the world's largest 3D-printed boat which was done in the year 2019.
Also Read: Stunning 3D Printed Chairs For Future Homes
UMaine President Joan Ferrini Mundy told that they have been trying to find solutions to the problems being faced around the globe. Through research and innovation, they have been able to create new technologies in affordable housing by incorporating 3D-printed modules. Also, they have contributed to wind technology and the creation of advanced forest products.
US Senator Susan Collins commented that this is the world's first 3D-printed house that is made up of recycled forest materials like locally sourced wood fiber feedstock. She congratulated the University of Maine for its continuous efforts in global leadership and innovative scientific research. Governor Janet Mills added that this innovation has come at the right time as there is a huge housing crisis and labor shortage. The efforts by the University of Maine are commendable in such a scenario.
Via: University of Maine