The Bjellandsbu is a magnificent hunting cabin situated alongside lake in isolated mountain area close to Åkrafjorden located in the western part of Norway. The cabin is beautifully embedded with surroundings and landscapes, making it difficult to spot the cabin at first site. Built by Snøhetta, the off-grid cabin can be accessed only with the help of horseback or by foot.
The 376-square-feet cabin is inspired by the Scandinavian style interiors and is built by natural resources and material found in the surroundings. The backbone of the structure is built by using two hand-curved steel beams, which are then decorated with the hand-cut timber logs on top. The rectangular windows on both sides allow natural light to pour inside in abundance and a mesmerizing view of the mountains and the lake.
Slope of the roof, which is covered with the same grass that grows around the cabin, increases gradually from the ground covered with stones. The natural elements not only help the cabin provide a rough look but also blend into the surroundings.
The Bjellandsbu can brilliantly accommodate 21 persons thanks to traditional interior set-up where fireplace sits in the middle of the room for providing ample space for gathering and sitting. The cushioned platforms all around the fireplace acts as bed in the evening and the narrow space by the entrance doubles as cooking and storage area.
The cabin – which is a piece of art in itself, built using the available resources and leaving negligible carbon footprints – is remotely located and untouched by the humans offering a perfect retreat into the woods.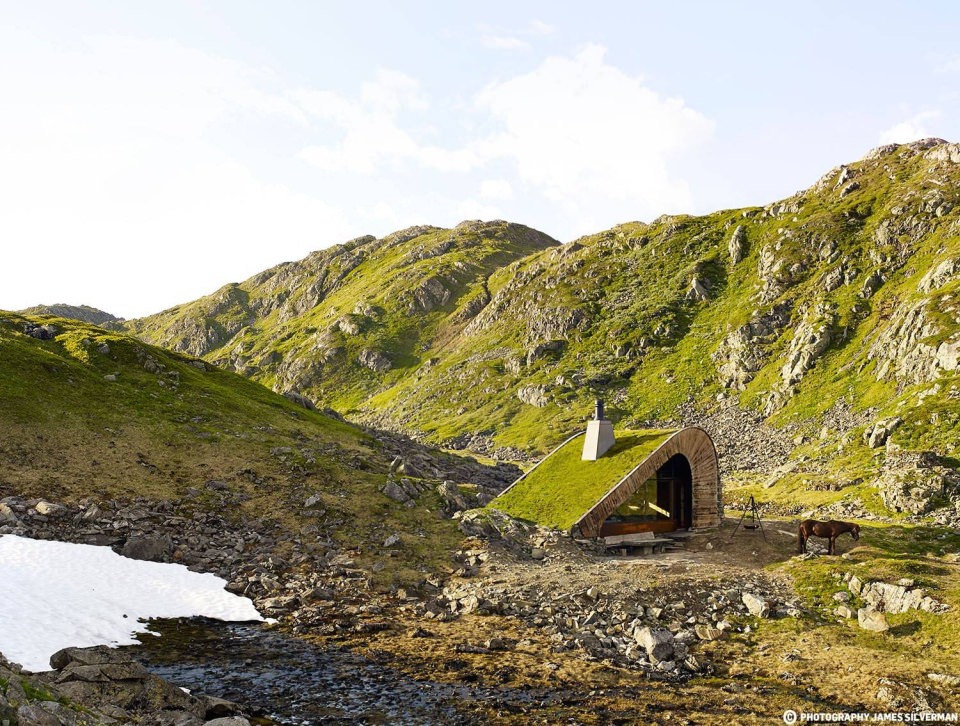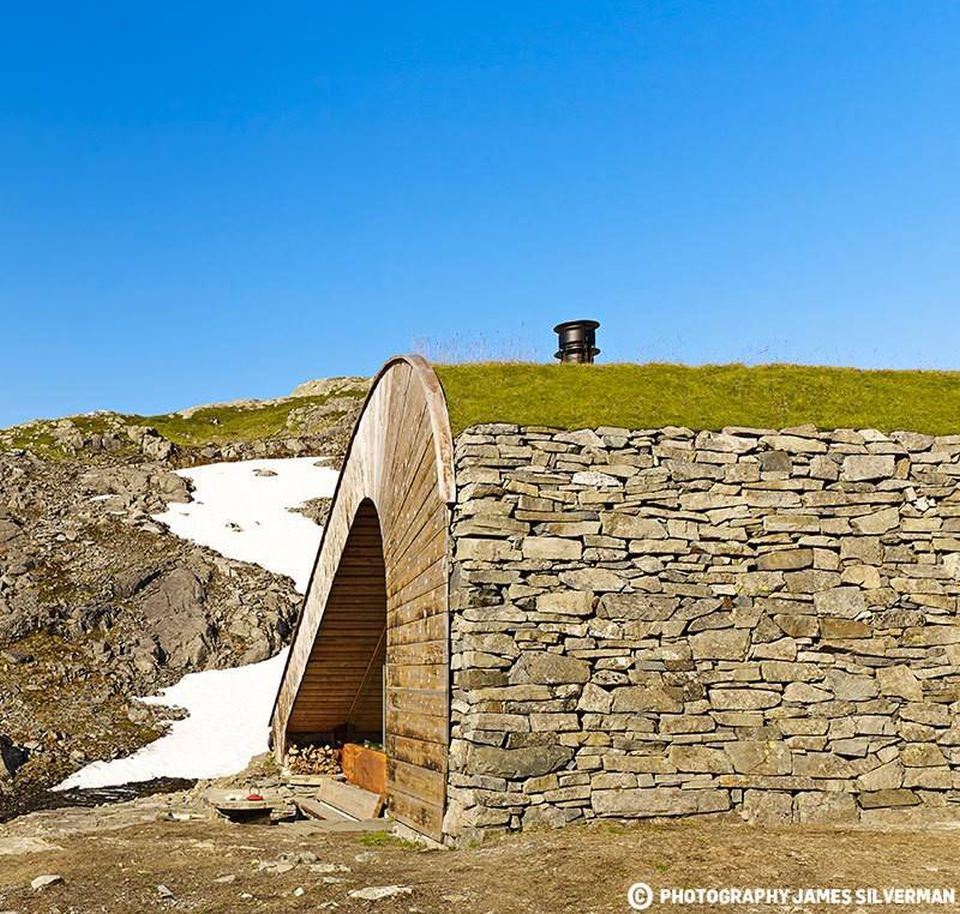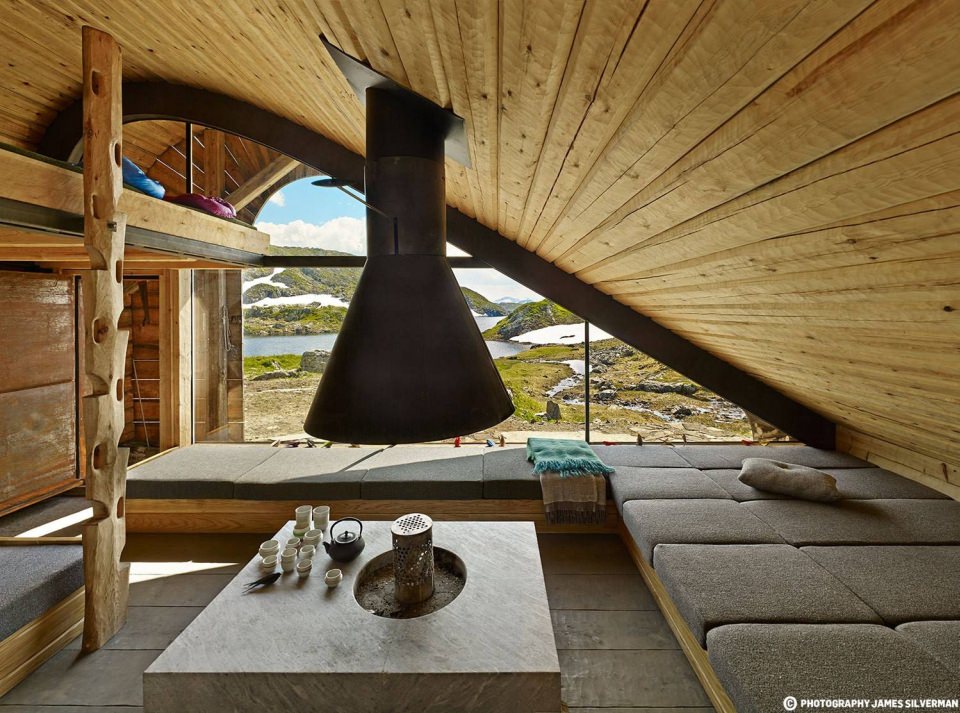 Via: Inhabitat