US-based Bean Trailer has launched a new, limited edition Black Bean off-road trailer. This teardrop trailer sports a stylish blacked-out look, along with increased ground clearance, larger galley, and upgraded off-road and power capabilities. These improvements not only make the trailer capable of negotiating tough terrains but also lets people stay off-grid for a longer period of time.
The new Black Bean is a 4.8-meter long teardrop trailer, designed with the company's existing customers' feedback in mind. It comprises a single-piece fiberglass body that sits on a powder-coated steel chassis.
The trailer uses 3,500 Timbren independent suspension and hooks up to a tow vehicle with Cruisemaster DO35 articulating coupling. Riding on 15-inch wheels with 30-inch off-road tires, the ground clearance is 20-inches. It also employs the newly developed stand-on fenders and rock slider.
The galley in the rear is redesigned with a larger sink and fridge, slide-out stove, plenty of storage and additional countertop space. The main cabin is also updated – it has wood laminate on walls as well as a roofline for some extra warm appearance along with built-in lights, connectivity ports, and lots of storage spaces.
Also Read: TinyCamper's MINI is a Compact Teardrop Trailer with Modern Features
As of power, the trailer has a dual lithium battery system, a 2000 watt inverter, a backup system and a curved solar panel that will ensure a long and comfortable stay outdoors. The exterior storage design is also updated with a dual bike rack system and a front box with a pull-out storage tray, making it suitable for sports enthusiasts.
The New Black Bean off-road trailer focuses on providing more liberty and convenience on an adventure trip. It is priced at $37,900 and there are many additional options to make the trailer more convenient and useful. It comes in several color options to match different tastes.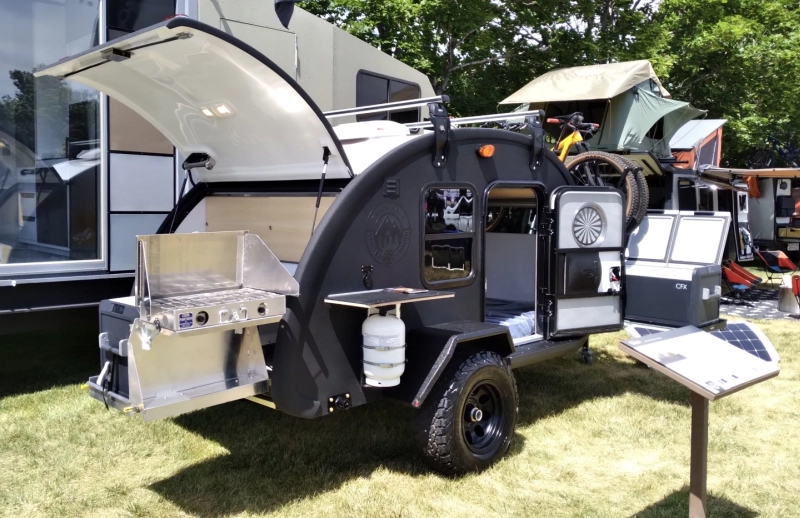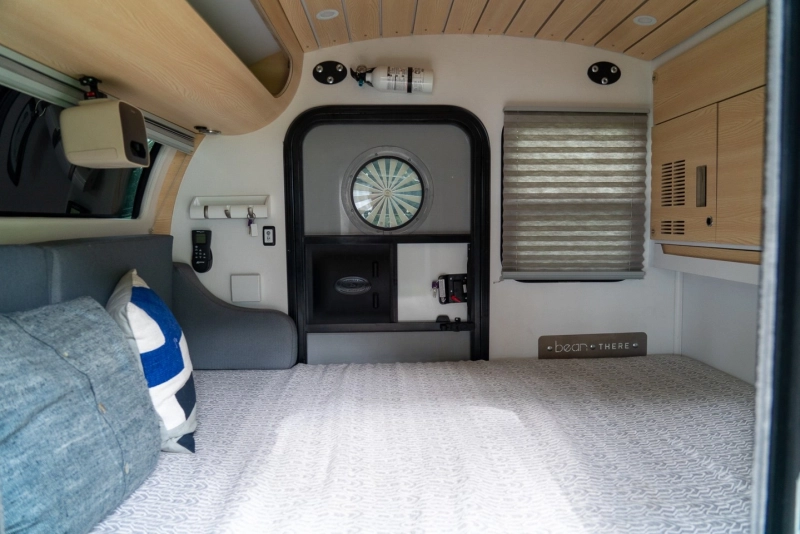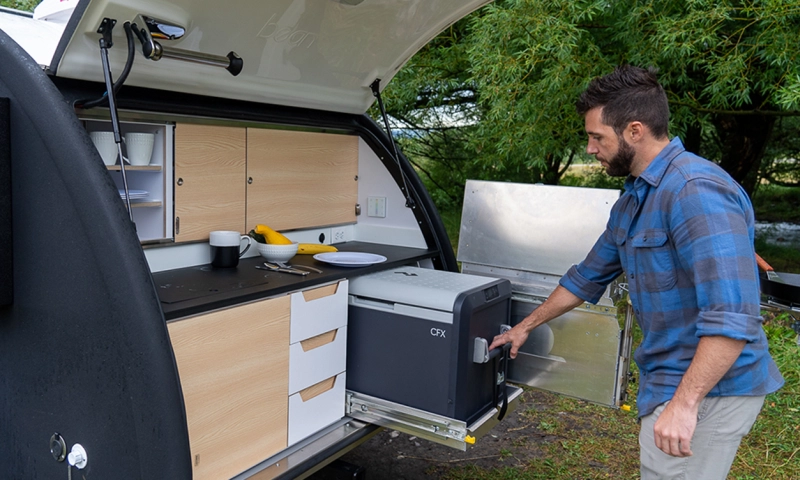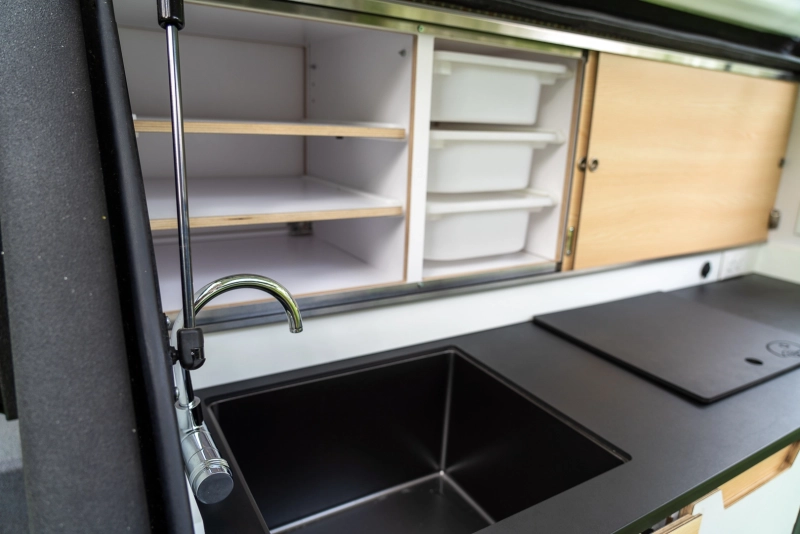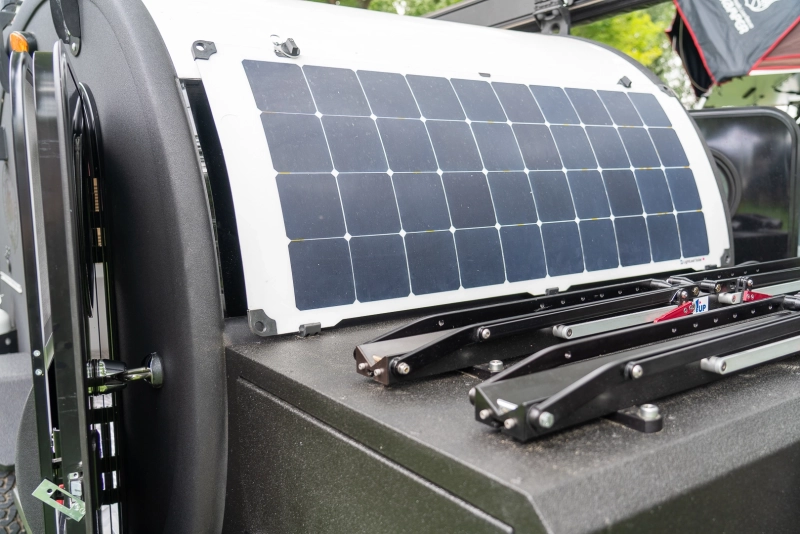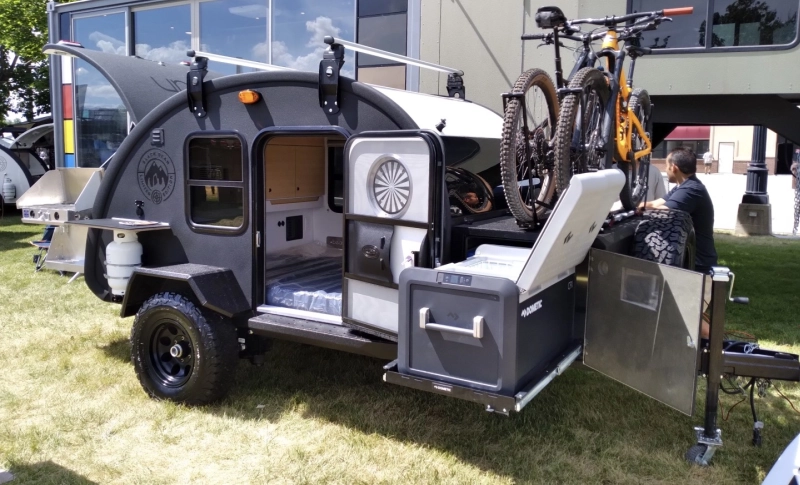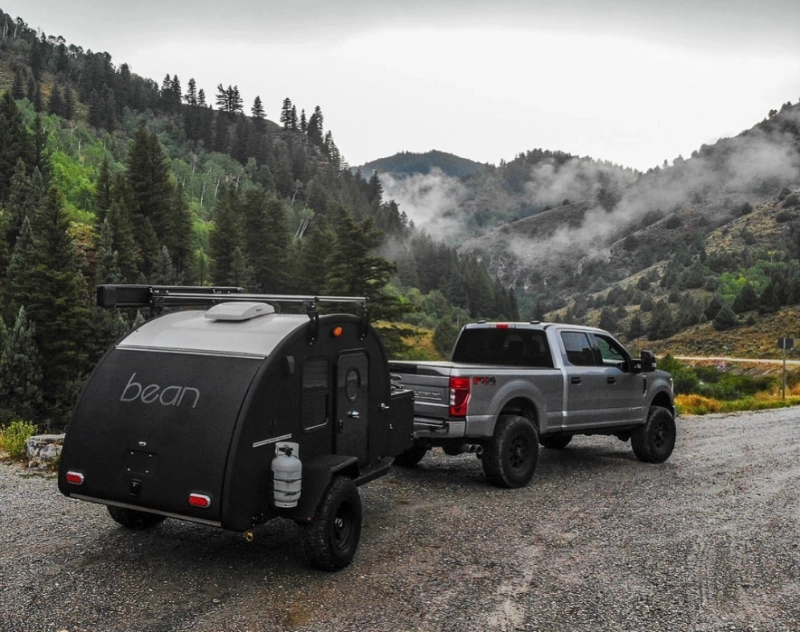 Via: NewAtlas