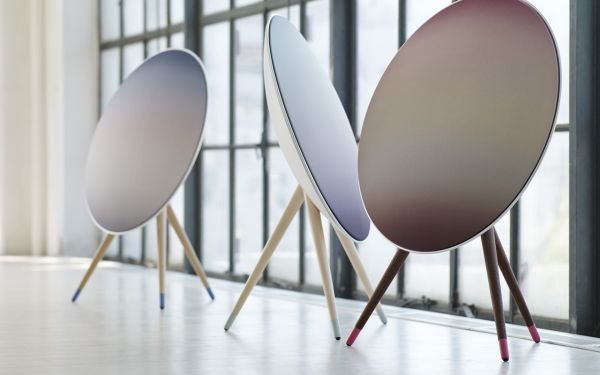 Audiophiles are no strangers to the exquisite creations of Bang & Olufsen, the Danish speaker-maker known for its long association to avant-garde ideals. Their $2,699 BeoPlay A9 wireless speakers continued this classy sense of aesthetics with their uniquely contrived circular profiles. And now, B&O has unveiled their Nordic sky range of  BeoPlay A9 speakers that (as their name suggests) symbolize the beauty of Scandinavian skies during the summer nights. According to the company, each of their new designs allude to the ' long and intense' nights prevalent in the Nordic countries where skies are still bedecked with the slanting rays of the summer sun.
Marie Kristine Schmidt, Head of Creative Center, Bang & Olufsen has went on to say –
We've captured and recreated the essence of Scandinavian summer and made it part of our product concept. We cherish and celebrate light up here in the north – and Nordic Sky is just that, a celebration. The way that a song can invoke memories so can the feeling of a summer night spent outside with those close to you. And with a launch here in August as darkness looms we're hoping to extend summer just a bit.
In commercial terms, the speakers will be available (by September) in three variant compositions – Twilight, Dawn and Dusk; their individual visual quotients matching up with the time of the day. Other than that, they demonstrate the same specifications as the originally wireless A9 speakers, with both DLNA and AirPlay. The pricing is also kept same at $2,699, while the current A9 owners can purchase an additional color kit for $259.
Via: BeoPlay